Is SEO Worth It? A Study of the Value of SEO by WebFX
You may be a business owner or marketing manager who has been hearing about the latest and greatest marketing trends online, including search engine optimization (SEO). However, with such a saturated Internet environment these days, the question may still stand in your head: "is SEO worth it anymore?"
Well, yes, it is! No one can argue the value of ranking in Google. However, the issue at large is whether or not SEO is worth paying for in the end. Like any smart business professional, you need to weigh your options.
It's our hope that after reading this article, you'll feel the same way that we do: that SEO is a viable revenue-generating option for your company that should not be overlooked. So is SEO worth it? Yes! Read on to find out why.
P.S. Learn what to expect from SEO pricing with our free guide. Claim your copy today!
Independent research from Clutch has named WebFX the
top SEO company

in the United States.

Clutch has personally interviewed more than 250 WebFX clients to discuss their experience partnering with us.

Read More Clutch Reviews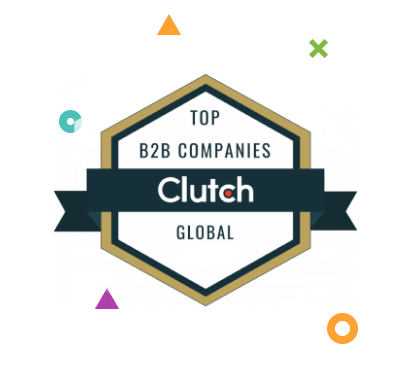 Can you find your website?
Do a quick search in Google for your most popular products or services that your company offers right now.
Where is your website? Are you having trouble finding it? This is not a good sign.
If you can't find your website in the search results, then how do you expect potential customers to find it? Studies show that 91.5% of searchers don't make it past page one of the search results. Over 30% of them click on the very first result!
By not showing up in Google's search results, you're handing business away to other websites, including your competitors. SEO can remedy this and get you back in the game.
Having said that, you most likely need a more convincing case than "we're giving money away" to show your boss. Perhaps some quick case studies will help demonstrate the value of paying for SEO?
SEO case studies
We have helped many businesses rank higher in Google. You can check out our portfolio or view our results to see more of the work we've done for clients.
Here are a few cases that highlight the value of SEO.
Mosquito Magnet
Mosquito Magnet is a mosquito trap manufacturer that sells a large portion of their products on their website. By using SEO, we were able to get their website ranking in the top 5 results for the keyword "mosquito."
As a result of our SEO services, they also ranked #1 for "mosquito traps," driving them lots of valuable traffic that was targeted specifically to the products they offered.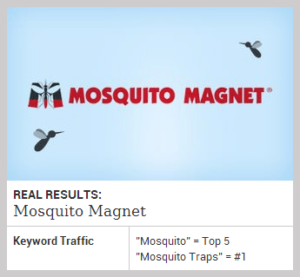 Bricco
Here's an example from the restaurant industry.
With our SEO help, Bricco's overall site traffic increased by 53% year over year.
Not only did SEO increase organic search rankings, but it increased total reservations by 92.5% in just 30 days!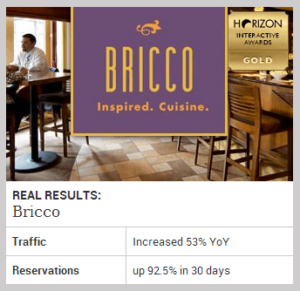 Noble's Pond
Noble's Pond is a local community for seniors ages 55 and up. We began SEO services to increase the visibility of their site in search engines. Improving this website's SEO boosted its traffic by 751%.
Also, this significant increase in website traffic occurred in a span of just three months. Talk about results!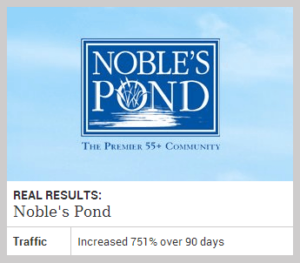 What can SEO be worth to you and your company?
The above results are great, but these numbers may not apply to your business. Let's see if we can get some hard numbers to show what SEO can be worth to you and your business.
The best way to start answering the question "what is SEO worth to me?" is to determine how much each customer is worth to you. Are you an online tshirt shop selling $10 tees? Or are you a multinational industrial manufacturing company selling millions of dollars in equipment to each client? The value of SEO will be significantly different depending on the average order value per customer.
If you offer services, or even subscription based products, it will be helpful to know the lifetime value of a customer rather than average order values. These are customers that keep coming back for more after that initial purchase. You can calculate your customer lifetime value (CLV) with our free tool!
Time to Level Up Your Sales
Our long list of services helps you grow every aspect of your business with marketing strategies that are proven to increase bottom-line metrics like revenue and conversions.
In the past 5 years, we've managed more than 12.9 MILLION transactions across our client base.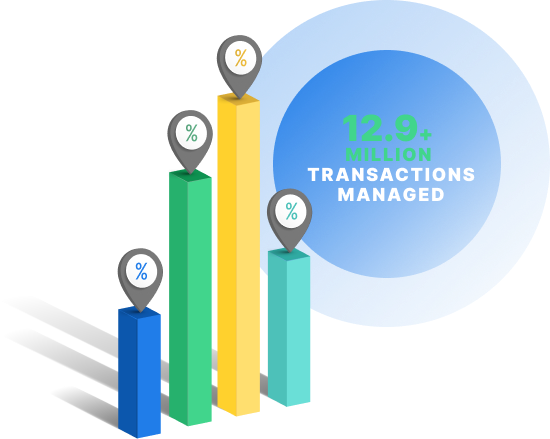 Calculating the value of SEO
Let's go through an example, to help answer whether SEO is worth it. For the sake of round numbers and our example, let's say you make $100 per order on average, and you generate about 1,000 visitors per day to your online store.
It will also be crucial to know what percentage of your visitors convert, or end up buying your products or services. We'll assume a 2% conversion rate for our example online business.
Based on these numbers, we have a starting amount of $60,000 in revenue each month without SEO services. How?
1,000 visitors/day * 30 days * .02 conversion rate * $100 = $60,000 per month
If basic SEO strategies get your website ranking from page five to page one, then you can safely assume a huge bump in traffic. However, just to be safe, let's say this increases your daily traffic by 50%.
1,500 visitors/day * 30 days * .02 conversion rate * $100 = $90,000 per month
You've just increased your monthly revenue by $30,000 a month… or $360,000 a year!
Considering that most SEO projects cost between $1500 and $5,000 per month, this doesn't sound so bad! SEO is worth the money considering the results we've seen with our clients in the past.
To calculate the value of SEO for yourself, you can substitute your own values in the formula above. You'll need your average number of visitors per day, your website's conversion rate, and the average order value. From this, you should be able to quickly determine what even a small increase in traffic, as a result of SEO services, can do for your revenue.
Can successful businesses stop doing SEO?
You may be tempted to abandon your SEO efforts after your company achieves online success. But no matter how profitable your business becomes, never stop optimizing your website. Even the most successful companies in the world use some level of SEO in digital marketing.
SEO is always changing, and you can't stand by and watch. Search engines take into account the freshness of your content, as well as how recently other sites have linked to your content. So if you don't maintain your SEO efforts, your site will eventually lose relevancy and its top spot in search results.
In order to preserve high rankings, you need to continue your SEO efforts. Otherwise, your competitors will outrank you, driving qualified traffic away from your business.
SEO vs. Traditional Marketing
Traditional marketing efforts cost much more than SEO to set up, monitor, and maintain. Traditional marketing doesn't guarantee that people will be flocking to your doors to make a purchase, either. It's not targeted, and it's not always bound to reach the right audience.
SEO is different. People already in your marketing funnel are looking for a place to spend their money. You just have to cross their path via a Google search.
That's why SEO has a much higher close than what you get with traditional marketing. For SEO, the close rate is 14.6%, while it's only 1.7% for traditional marketing.
Is SEO worth it?
SEO is worthwhile if you have the right strategy in place and work with a partner that knows how to get results. About 93% of online experiences begin with a search engine, and the close rate of SEO leads is much higher than that of traditional marketing. So, SEO provides an impressive return on investment (ROI).
Are SEO companies worth it?
We've established that SEO is a smart strategy, but should you pay for SEO services from a professional digital marketing agency?
You have several options for improving your website's SEO — doing it yourself, hiring an in-house SEO, and working with an agency. Let's take a look at these options.
Doing SEO yourself
You can find lots of information online about how to do SEO. Doing your own SEO can you money, and you get complete control over the process.
Learning SEO takes quite a bit of time, though. So, it might take you a while to get started and even longer to see results. You also have to keep up with changes in the SEO industry to keep your site ranking well.
If you have a relatively small website and lots of time on your hands, this method may work, but it can be challenging.
Hiring an in-house SEO
Another option is hiring an in-house SEO. This option can work well if you're able to add someone to your team. With this option, you still have direct control over the work, but you don't have to do it all yourself.
Hiring a new employee can also be time-consuming and comes with onboarding expenses and various other costs. For some businesses, especially SMBs, these costs may be too high to make this a viable option. It can also be challenging to hire the right employee if you aren't familiar with how SEO works.
Partnering with an agency
You can also partner with an SEO agency. The best SEO companies have lots of experience and resources, which enables them to provide you with results quickly and consistently. You won't have to worry about learning how to do the work yourself or figuring out how to find the right employee.
Make sure you choose an experienced agency that's transparent about their pricing and past work. Look for reviews, testimonials, and a portfolio. They should also be willing to create a custom SEO strategy tailored to your needs.
While your SEO won't work in your office every day, SEO firms like WebFX provide you with regular reporting and a dedicated account manager so that you have a consistent point of contact.
Are SEO services worth it?
Should you pay for SEO services from a professional agency? If you find a reputable, experienced agency, SEO services are absolutely worth it. Put your numbers into the formula from earlier and compare your answer to the quote from your SEO agency to estimate your ROI.
Free PDF Download
SEO Pricing: How Much Does SEO Cost in 2023?
Discover how much SEO costs, and why, in this free guide written by our expert team.
Download PDF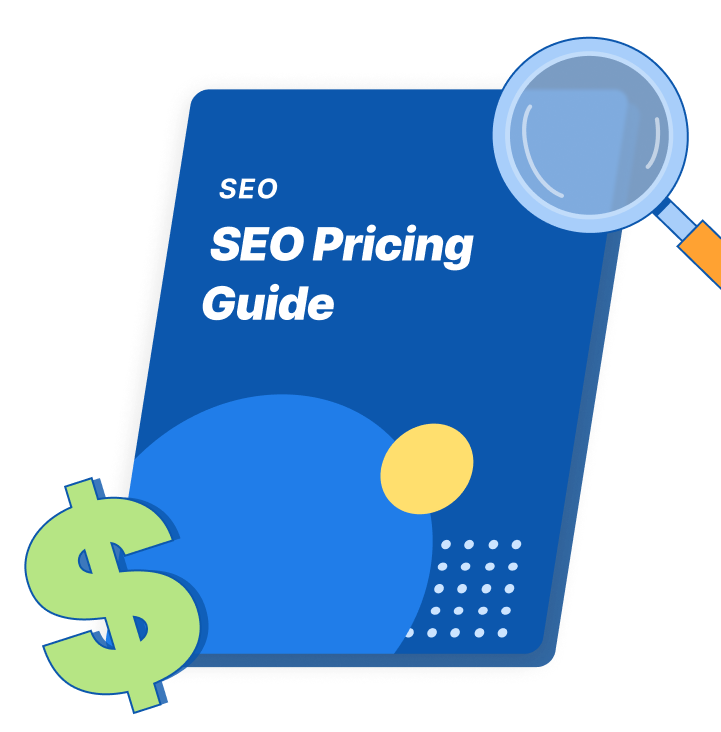 Get your website ranking
What are you waiting for? Now that you know that SEO is really worth it, it's time to act!
Contact WebFX today to find out how organic SEO services can boost your traffic, improve your conversion rate, and increase your daily revenue. Our SEO plans are affordable, and we'll be happy to customize an Internet marketing solution to fit your budget and unique needs.
How Is Your Website's SEO?
Use our free tool to get your score calculated in under 60 seconds.