As a lawyer or law firm member, you know how important it is that people looking for legal assistance can find your website. With search engine optimization (SEO) for law firms, your organization can make it easy for people to find your firm, which can lead to more clients and revenue.
Keep reading to learn more about law firm SEO, from what it is to how to implement it on your site. Plus, get all the information you need about our law firm SEO services, which have helped generate more than $6.3 million leads for our clients in the past five years.
If you want to get started with SEO services now, contact us online or call us at 888-601-5359!
Independent research from Clutch has named WebFX the
top SEO company

in the United States.

Clutch has personally interviewed more than 250 WebFX clients to discuss their experience partnering with us.

Read More Clutch Reviews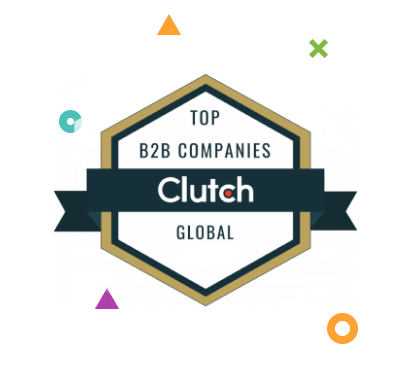 ]
What is law firm SEO?
Law firm SEO, also called law firm search engine optimization, is the process of optimizing your website for search engines and users. An optimized site helps your firm rank higher in search results related to your organization and its services, which can lead to more potential clients finding your firm online.
Hear What It's Like to Work With WebFX!

"Our account manager and the WebFX team have the tools, tips, and tricks to provide solid analysis and actionable updates and content to our website. They are studying our industry to ensure we are all on the same page and growing our audience."
Law Firm
Explore law firm SEO services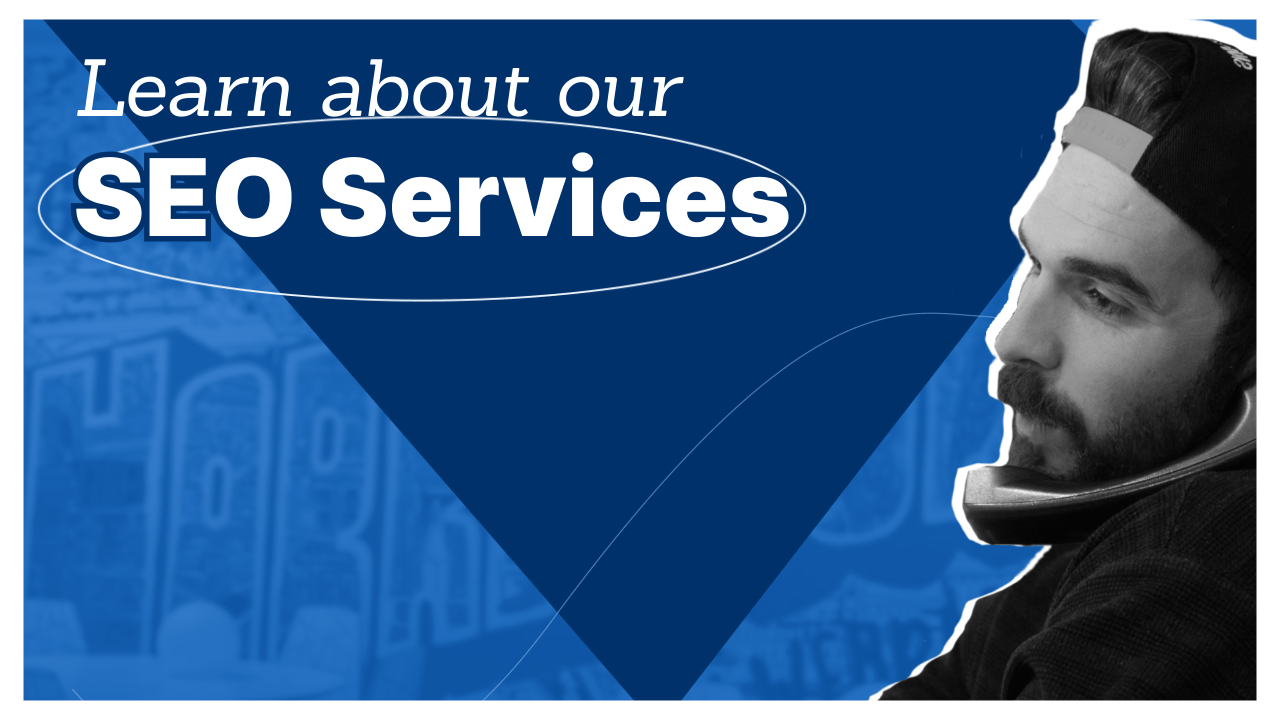 If you're looking to get started with SEO for your law firm — or need help improving your existing strategy — WebFX can help. We offer a series of law firm SEO services, from national to local, so you can reach your goals for driving leads and revenue.
National SEO
Build a national presence and reach clients across the U.S. with our national SEO services, which include on-page, off-page, and technical SEO, as well as transparent monthly reporting.
Local SEO
Establish a presence in local search results with local SEO. Reach people in your area looking for a trusted law firm with an optimized Google My Business profile, locally-relevant content, and more.
SEO audit
Learn the strengths and weaknesses of your law firm's SEO strategy and get actionable recommendations with a 360-SEO audit. For an immediate assessment of your SEO, use our free SEO checker tool.
SEO-friendly web design
Launch a brand-new site (or redesign your existing one) with our SEO web design services. Our award-winning design and development team will build a fast, custom, and SEO-friendly site that drives leads for you.
SEO content marketing
Use content to attract more leads to your website. From informational blog posts to persuasive service pages, we will produce SEO-friendly content that engages and persuades your audience to connect with you.
How does our SEO company approach law firm SEO?
At WebFX, our SEO company uses the R.O.C.K.E.T. approach for law firm SEO:
Research
Research is the backbone of your SEO strategy.
That's why your dedicated WebFX account manager takes the time to learn about your firm, its industry, goals, and its target audience. With your knowledge, your account manager can build a competitive SEO strategy that targets the searches (and clients) you want most.
Optimize
Law firm SEO marketing encompasses an array of optimizations, including:
Title tags
Meta descriptions
Images
Navigation
Page speed
Backlink profile
And more
As your law firm SEO company, we'll help your organization optimize every aspect of SEO, from on-page to off-page. With our project management software, plus monthly reports, you can track our progress in improving your website's SEO.
Content
Content is a vital part of any SEO strategy, whether for a law firm or an ecommerce store.
That's why our law firm SEO services focus on creating SEO-friendly content for your site. This content can include informational blog posts, to attract top-of-the-funnel clients, and sales pages, to attract bottom-of-the-funnel clients.
Keywords
Your law firm wants to appear at the top of search results for a variety of keywords. As your law firm's search engine marketing agency, we'll help your law firm earn a top spot in search results. That way, your firm can start driving leads and sales from organic versus paid search.
As a part of our keyword research for your law firm's SEO strategy, we'll investigate your competitors and their rankings in search results. We'll also set up rank tracking so that you can monitor your position in search results over time.
Earned media and links
Off-page SEO is a critical component of SEO for law firms.
That's why we feature a dedicated earned media team, which works to build your law firm's backlink profile through white-hat SEO practices, like creating shareable content and establishing relationships with reputable publishers in your industry.
Testing
With conversion rate optimization (CRO), your business can get more value from its website traffic. That's why our law firm SEO company takes the time to test elements on your website, like your calls-to-action so that you can get more revenue from your site traffic.
Why do law firms need SEO?
You may wonder why you need SEO in the first place. Well, SEO is hugely important to law firms that want to rank higher in search. Without it, it could take months or even years to naturally rank – and perhaps only for one or two keywords.
For law firms, SEO is crucial because it is one of the only ways to be certain that you are targeting the right keywords and reaching the right local audience. If you are serious about your law firm's website, you should consult a company that offers SEO advice or services, and has experience with the legal field.
What should law firm SEO services include?
SEO services for law firms usually comprise a number of activities.
If you work with an SEO company to improve your law firm's website, they will probably establish a SEO package that consists of both initial optimization and ongoing monthly optimization.
Unlike some other Internet marketing activities, SEO is not a one-time, "set it and forget it" type activity; ongoing optimization is required to ensure that your website not only improves its rankings, but maintains them.
The history of law firm SEO
If you aren't familiar with SEO, here's some crucial background information.
In years past, it wasn't difficult to rank on search engines for legal keywords or phrases. Competition was lower, since not every law firm had a website, preferring traditional advertising methods like phone book listings, newspaper ads, or billboards.
Search engine algorithms were also fairly primitive at the time, meaning that the firm using as many relevant keywords as possible with the most density on their homepage would probably take the #1 result.
As search engines evolved, complex algorithms were established, implemented, and improved to better rank websites, including law firms. Additional factors became more important when it came to determining who deserved the top spot, or a presence on the first page of search results.
In the present time, a website's ranking doesn't depend on keyword density. Instead, it relies on many factors, including website load time, the number of high quality links pointing to the site, keyword presence in specific locations, and so on.
There are also important factors for local SEO, too, including the presence of an address on the website and specific local keywords or phrases.
The process of optimizing a website to include these crucial elements, with the end goal of ranking a website higher in search results, is called search engine optimization, or SEO.
Time to Level Up Your Sales
Our long list of services helps you grow every aspect of your business with marketing strategies that are proven to increase bottom-line metrics like revenue and conversions.
In the past 5 years, we've managed more than 12.9 MILLION transactions across our client base.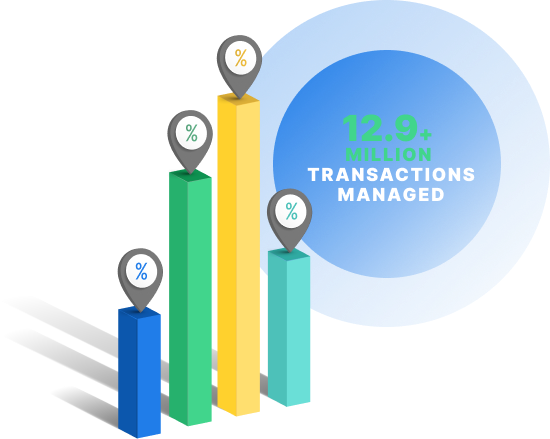 Law firm SEO: 7 essential components
Now that you've learned about why SEO is necessary for law firm websites, and what you should look for in a SEO company, it's time to learn a little bit about some of the specific methods used for improving SEO on law firm websites. Don't worry, we won't go too in depth – we know you're busy!
Although this will be a brief overview, and is not at all-inclusive of every SEO tactic out there, it's important to have a general understanding of these methods.
You should have a good grasp on the concept of SEO before you, or a SEO company, start working on your site. This will allow you to better understand why each task is necessary and how it will help improve your ranking.
1. Keyword research
Keyword research is a crucial first step for anyone trying to improve their ranking. It involves identifying which keywords you think you should rank highly for, researching additional keywords that may be relevant, and finally deciding on the importance of these keywords and which has top priority.
For law firms, it makes much more sense to identify multi-word keyphrases, also called long-tail keywords, to rank for, rather than very basic one to two word search terms. There are two reasons for this.
First of all, the competition for basic phrases like "lawyer" and "law firm" is through the roof. With so many lawyers out there that have websites, it would be nearly impossible to rank #1.
Secondly, and perhaps more importantly, there's no real reason to rank #1 for broad terms like this if you are a local company. Instead, you will want to be #1 for local terms, and in areas where you actually stand a chance at getting some business.
To kick off your keyword research, write down all the phrases you think are relevant to your law firm, or that you would anticipate potential clients typing in to search engines to find you online.
So if you are a lawyer in Chicago, you would probably write down "Chicago lawyer," "law firm in Chicago," "Illinois law firm," and so on. You might even opt for long phrases like "where can I find a lawyer in downtown Chicago" or "motorcycle accident lawyer Chicago IL."
Once you've brainstormed these phrases, it's time to do a little analysis.
2. Competitive analysis
Before you start populating every inch of your website with random keywords in an attempt to improve your rankings, you should know that each of your specified keywords and phrases is going to take a different amount of work.
Some very long-tail or specific phrases, like "motorcycle accident lawyer Chicago," might have less competition than shorter ones like "Chicago lawyer." So while the longer keyword may only require a little bit of optimization and SEO work to get you to #1, the broad one may take months or even years of hard, dedicated link building and content marketing.
Perform a competitive analysis on each of the phrases you've selected. First, simply search the internet for these keywords. Who's ranking, and in what spot? These are your competitors – take note of them. You should also look for tools online that can offer you statistics on the number of daily searches for each keyword, or the number of websites competing for it.
Research your keywords as much as you can, and take note of what you are finding. After some research and analysis, you should be able to identify a few keywords with a low barrier of entry, some with slight difficulty, and a few broad terms that can be aspired for over a long period of time, or with Pay-for-Performance SEO.
3. Optimization
Once you've identified your keywords and have a good idea of what the competition is like for each one, it's time to start optimizing your website. The keywords that are the most important and most likely to draw in new business for you should be incorporated into several places on your site, most notably on your homepage.
Your homepage should be optimized to include these keywords in a sensible manner in the following locations:
Page title
Meta tags and description
On-page content or body copy
In links or navigation to the rest of your site
Although your goal is to create keyword-rich copy that search engines can look at to identify how relevant your website is to users, you should also keep in mind that human beings will be reading this text. So you should strive to create a balance between copy that is keyword-rich and copy that is enjoyable and understandable. If you have difficulty with this, you may want to consult an experienced website copywriter.
4. Website content
The rest of the copy on your website should follow these same guidelines. Again, work to create a balance between text that users will want to read, and text that search engines will be able to use to find keywords and determine your relevance.
It's not just text that is important, though. All of your website content plays a part in determining how well you rank. This includes images, your blog, any interactive content, and so on. Here are some general tips for ensuring that all of your website content lends a hand to boosting your rankings.
Implement navigational "breadcrumbs" – they'll both get more keywords on your pages and help users make their way through your website
Be sure that images have alt text or descriptions – not only does it give you yet another keyword opportunity, but it's required by Section 508
Don't create pages solely in Flash or with just images on them – search engine spiders can only "read" text, so you need some written content to help them determine a page's importance
Make sure your navigation is clear, easy to follow, and contains – you guessed it—important keywords
Blogs are great ways to publish content that is naturally keyword-rich, and also relevant to your website visitors and potential clients
5. Link building
One very important aspect of SEO involves the links that point to your website. As search engine algorithms have evolved, they've started to place a lot of value on external links from high-quality, trusted websites. It's basically a way of determining trust. If a very popular and trusted website links to you, it can be assumed that you are trustworthy, too.
Without links pointing to your law website, it's going to be difficult for search engines to figure out whether or not they can trust you. And if they can't trust you, they're certainly not going to rank you very well, even if you have extremely keyword-rich copy or an awesome blog. So links are more important than ever in the world of SEO.
As a member of a law firm, you may be wondering "how can I possibly get links to my website?" But law firm link building is easier than you might think. Here are a few ways you can get those super valuable links and build your credibility.
Get listed on local destination and review websites like Yelp
Create a business listing on Google Places
Look for high-quality online directories of legal aid or law resources where you can be linked
Participate in legal communities or forums – but don't try to "sneak in" a link, be open and honest, and consider even saying "this is my law firm" when you link yourself
Find a blog in the legal industry that is willing to accept guest posts, then write one for them – with a link to your firm's website somewhere in the text
Ask your clients if they would be willing to link you – but again, in an honest manner, because search engines hate unrelated links in website footers or in a spammy context
6. Website design
Believe it or not, the design of your site can also contribute to its success in search. If your site is well-designed, with an easy-to-follow navigation and sensible menus or links, it will be more likely to rank higher than a site that is confusing or not well laid out.
If you're concerned that your website design is contributing to its inability to rank well, WebFX offers website design and redesign services that can help you put a fresh coat of paint on the way it looks and feels. We can also build new sites for law offices who may not even have an online presence yet!
INTERESTED IN WEB DESIGN FOR LAWYERS?
7. Ongoing optimization
As we mentioned earlier, SEO isn't a "set it and forget it" strategy. You need ongoing optimization efforts to both gain and maintain your rankings.
Because search engine algorithms change very frequently, what might be standard practice one day can fall out of favor the next – and you have to be ready to change. Continuous copywriting, link building, and content marketing is necessary to establish, improve, and spread your law firm's presence in organic search results.
If you don't have the time or knowledge to optimize your website on an ongoing basis, consider reaching out to an SEO company like WebFX for their proven SEO services for law firms.
Learn how we increased traffic by over 40%, and conversions by over 100% for an ecommerce client.
Read the Case Study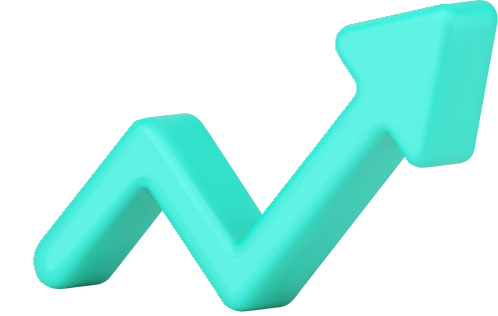 Attract more clients with law firm SEO services
With law firm SEO, your firm can attract more clients and generate more revenue. At WebFX, we offer specialized SEO services for law firms. Plus, we feature a full-service team that can take care of all your optimizations and includes SEO specialists, web developers, copywriters, and more.
Learn more about our SEO services, which have helped generate more than 7.8 million leads for our clients in the past five years, by contacting us online or calling us at 888-601-5359 to speak with an experienced strategist!
Earn a 20% greater ROI with WebFX