3 Awesome Natural Link Building Strategies
Earning natural links to your website is essential to having your site rank in search engines.
Natural links act like votes or endorsements from other sites — the more you have, the more people will understand that you produce quality, insightful content.
But how do you get all of those links in the first place? After all, most people only want to link to sites that they know, so you won't find many that want to link to your brand-new website.
On this page, we'll discuss what you can do to earn natural links to your site, plus the benefits that those links provide. Give us a call at 888-601-5359 to learn more.
Don't forget, WebFX is a full-service digital marketing agency that provides tons of services to customers across the country. So whether you need lead generation services in Jacksonville or PPC services in Minneapolis, we've got you covered.
Want to build more links to your website?
Looking for custom plans and pricing? Request a proposal to receive yours.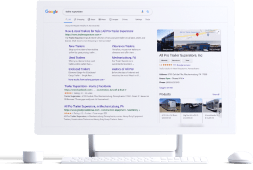 Request a Proposal
How websites can build natural links
Site owners don't link to other sites at random. They only link to sites that give them a compelling reason to create a link.
That means your website has to offer something fresh, new, smart, and interesting all at the same time. That's no easy accomplishment, but these are three major ways you can do it.
1. Create high-quality content
Content is a general term for anything you create on your site. Incidentally, one of the best ways to get new links is to create content that's so good, other site owners have no choice but to recognize you for it.

You can do this by creating infographics, which are fun visualizations of data that catch people's attention.
You can also write extensive ebooks or long-form content about your industry.
How-to videos are also a great way to entice other sites to link to you while sharing what you've created.
All in all, quality content earns links for you from other sites to show that you're a reputable, insightful, and reliable source of information within your niche.
The more content you create, the more links you can get!
2. Write guest blog posts
A blog is a valuable content marketing tool for your business, but you can also use other companies' blogs to get links as well.
The best way to do this is to pitch a guest blog post to another website, talk about how it'll benefit their audience, and then create it. Then, at the end of the post, include a short bio about you with a link back to your website.
This is a win-win situation because the other site gets new content (which they want) and you get a new link (which you want). It's also a great way to establish new contacts in and around your niche.
3. Build awareness on social media
Social media is a great way to get the word out about new additions to your site.
This kind of self-promotion tells your followers what you're doing, and it encourages them to share your content with people following them. That builds awareness, which has the potential to earn new links.
It's important to realize that links on social networks don't count as earned links. It's the people on the social networks who will be able to help you, not the network itself.
With that in mind, write your posts for user engagement and ask them to spread the word. With any luck, people will see your content, enjoy it, and link to it from their own sites.
What are the benefits of natural link building?
Now that you're building links, you'll notice a handful of benefits over time.
More site traffic: You may have great loyalty among current visitors, but all sites have to eventually generate new traffic. Link building gives you the chance to capture more traffic from other websites, resulting in new visitors for your own site.
Higher visibility: As more sites link to your site, you'll rank better in search engine results. That means if someone looks up your industry in Google, they're more likely to see you instead of your competition. That's because Google sees every link to your page as an endorsement of quality, and they like to send their users to quality websites.
New relationships: When someone reads good content and sees a link pointing to the creator, they will likely click on it to find out more about the author. That individual may then sign up for your newsletter, follow you on social media, or subscribe to your blog. A simple link can foster new relationships between companies and consumers. Coupled with higher search rankings, referral traffic boosts the number of visits to your site and increases online revenue.
Brand awareness: When people know your business's name, they can become customers. While this isn't an instant way to generate new leads, brand awareness builds an audience of potential new customers by ensuring they know who you are, what you do, and how to find you.
Increased credibility: When you earn a link from a high-profile publication, you can add the site's logo as a badge on your website. This increases the credibility of your brand, and results in increased conversion rates. Google will also view you as a higher authority site and increase your rankings in search engine results.
These are only a few benefits that come from link building, but they're also some of the most important. If you want to experience all the benefits that link building has to offer, start doing it today so you can get results!
We foster and form long-term partnerships so that your business has long-term results.
Over 90% of WebFX clients continue partnering with us into year 2 of their campaign.
Hear from Our Happy Customers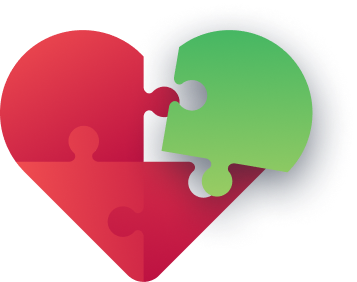 The WebFX team is made of professional link builders
At WebFX, we have a whole team of experienced link builders who know how to get valuable, credible, and authoritative links for your business. Our clients have been featured in famous websites like the Guardian, the Huffington Post, and more. We're happy to get you links from those well-known sources to help your business grow — you just have to call us!
Contact us today to create a link building strategy for your company!
How Is Your Website's SEO?
Use our free tool to get your score calculated in under 60 seconds.