Some products and services are so specific and unusual that the potential market is a fraction of the size of most consumer industries. These are known as a niche markets, and while there are a lot of advantages to catering to these unique audiences, it can be difficult if you don't know how to do it well.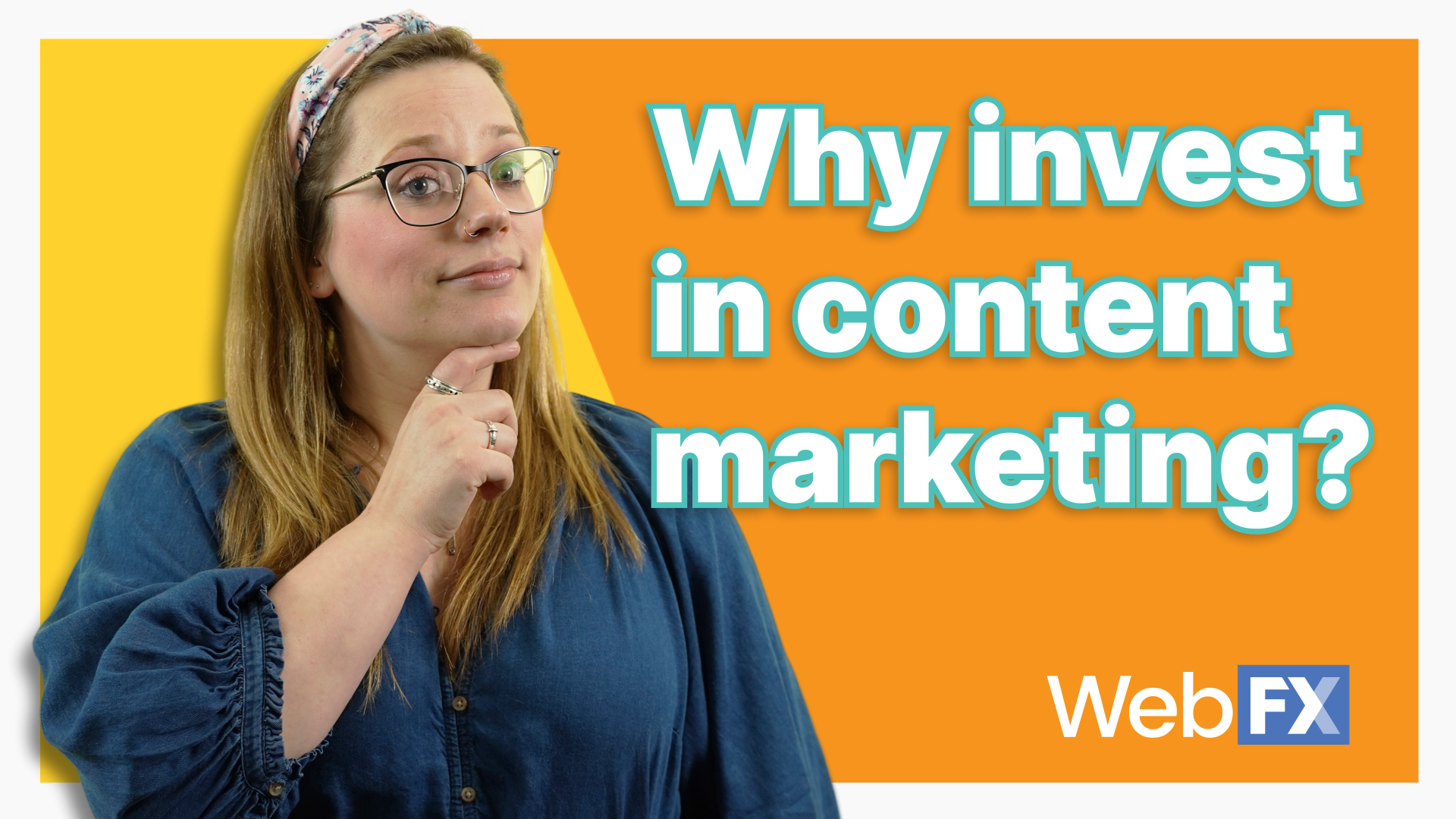 Because niche markets are so small, it takes a lot of refinement to reach potential customers. And while it is nearly impossible to do with traditional marketing, the Internet makes it much easier to target ads specifically to consumers who are likely to be interested. This is a huge advantage, especially considering that the target audience is small to begin with.
For more detailed information about successfully doing SEO for niche markets, you can contact us online or call 888-601-5359 today to speak with one of our experts and receive your free evaluation!
Keep in mind, no matter what industry you're working in, SEO can take some time to show results. But don't get discouraged! The results you experience can change your business!
On this page, you'll find out why SEO for niche markets is a must, and what you can do to implement a successful SEO strategy for your select market.
Independent research from Clutch has named WebFX the
top SEO company

in the United States.

Clutch has personally interviewed more than 250 WebFX clients to discuss their experience partnering with us.

Read More Clutch Reviews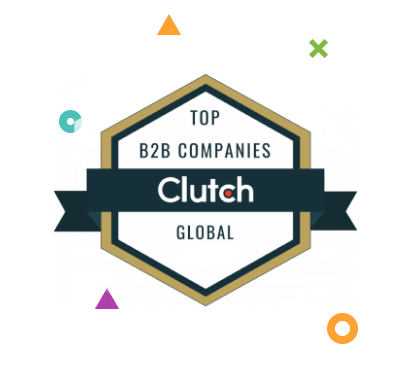 What can SEO do for a niche marketing strategy?
A niche market is small, but can be scattered all over the world. The only channel that can travel that far for a reasonable cost is the Internet, and if you sell highly specialized products, there's a good chance potential customers make most of their purchases online anyway.
That being said, the fact that your products are unique doesn't mean you're the only one in the entire world selling something that meets that niche's need. Your competitors are online, and the only way to ensure that your potential customers find you first is by ranking well in search engines. In order to do that, you need search engine optimization, or SEO.
The immediate goal of SEO for niche markets, like SEO for a robotics company, is to rank higher in web searches. Once you achieve this goal, you have a better chance of reaching longer-term business goals, such as:
Increased clicks and conversions
Your site has the potential to reach Internet users around the world, but only if they are able to find you. By optimizing your site for relevant keywords, you can increase the chances that search engine users looking for products like yours will be able to find you quickly and easily.
And while extremely specific keywords may not have particularly high search volumes, the leads they generate are typically very qualified. That means more clickthroughs, and with a well-structured site, more conversions.
Deeper engagement
Niche markets have specific needs. Customers looking for specific products can't typically get them at from large retailers or department stores, so they instead turn to smaller businesses.
By creating content that caters to their needs and optimizing it for search engines, you can build trust and loyalty among these customers before they even make a purchase. If you structure your site in a way that encourages engagement (and actively respond), you have the chance to build a community.
Brand differentiation
One of the cardinal rules of brand strategy is understanding what your business can do that no other business can. In your case, you're offering products and services to a small but specific market. SEO introduces your business to more people in this market. Over time, this can help you build a reputation for your specialized offerings, and become the first company that comes to mind when consumers think of a specific product.
How can you start doing SEO?
As the name implies, niche markets have particular needs. Either the market itself is very small, or consumer preferences are unique. In either case, one of the most effective ways to convert them into customers is to implement a precise SEO strategy. Here's how you can get started.
Do keyword research
What are your potential customers searching for? What specific words and phrases do they use? And how common are those searches? The only way to find the answers to these questions is through keyword research.
By doing keyword research, you can get a sense for how people approach and describe your products. That way, you can optimize your site in a way that accommodates your customers' own terms, and as a result, will be easier for them to find.
Optimize for those searches
Your keywords may have search volume, as well as a low amount of competition. That may lead you to believe that you don't need to optimize, but that isn't the case at all. If your keywords aren't searched for very frequently, you want to be sure to capture the attention of as many searchers as possible.
For example, let's say you sell kitchen utensils for left-handed people (and yes, that's a real business). The phrase "kitchen utensils for left-handed people" may only get 50 searches per month, but if you rank well and attract the attention of every single searcher, that's 50 new leads. If you have two other competitors who rank just as well, you're down to about 16.
To increase your chances of ranking well, incorporate relevant keywords and phrases into your body copy, title, header, and alt tags, meta descriptions, and paid ads. This will not only ensure consistency in your overall online presence, but it can also help you establish your business as the top provider of the things your niche market wants.
Produce unique content for your market
Sites that regularly publish quality content rank higher in search engines than those who don't. You can accomplish this by starting a blog, writing informative articles, or a combination of both.
The research you did when determining your market's search behavior should give you a clue as to what would interest them. Start by writing useful articles that solve your market's potential problems, then consider branching out to other formats like videos and infographics. This content will help you build a reputation, and can also be a great way to build links from reputable sites.
Track, measure, and refine
The results from SEO aren't instantaneous like those of a PPC or remarketing campaign. That's why you need an analytics program in place to regularly track and monitor your efforts. Keep tabs on metrics like site traffic, time on site, and which pages are the most popular.
If one particular tactic is doing well, invest more time and money. Conversely, pull back on efforts that aren't performing as well. No SEO strategy is perfect, but diligent monitoring can help you consistently improve. And as you refine your strategy, the results you see will only continue to grow.
Time to Level Up Your Sales
Our long list of services helps you grow every aspect of your business with marketing strategies that are proven to increase bottom-line metrics like revenue and conversions.
In the past 5 years, we've managed more than 12.9 MILLION transactions across our client base.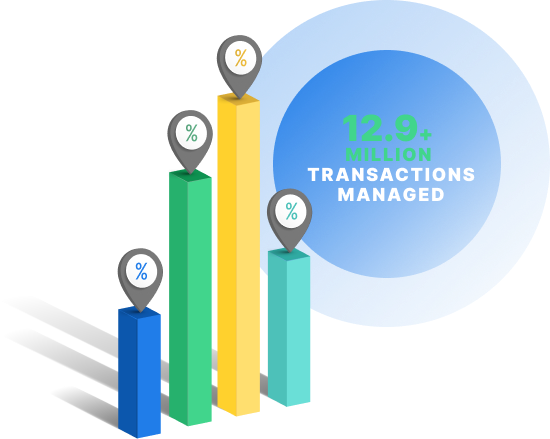 Need help?
A website can travel to every corner of the world. This is great news for niche businesses, whose customer bases are very small, but it means more work for the marketers trying to reach these audiences.
With the right SEO strategy, your business can reach and connect with even the smallest of markets. And if you need help getting started, feel free to contact us! Our talented team is more than happy to assist you in attracting more traffic and generating more revenue.
How is your website's SEO?
Use our free tool to get your score calculated in under 60 seconds.