How Does SEO Improve your Website?
Since the beginning of the Internet, website owners have looked for ways to reach the top of search engine rankings. At the start, this involved adding a bunch of keywords to their copy, whether they were relevant to their content or not.
This strategy worked when search engines were relatively unsophisticated and there weren't that many sites competing for attention, but now that search engines like Google have highly advanced algorithms that can make distinctions between billions of websites, good search engine optimization, or SEO, is extremely important.
Today, good SEO in digital marketing not only means using the right keywords in the right places, but also creating great content, a strong link profile, and a solid user experience. It requires a significant amount of work and know-how if it's going to be successful. So why do website owners do it? Why are they so concerned with where their site ranks on a search engine? And what do they expect to get out of it?
This page explains what is SEO used for and why it is a necessity for businesses trying to create a presence online. It also offers some steps to help you get started with your SEO strategy.
If you'd like to speak with an SEO specialist, you can reach us at 888-601-5359.
We foster and form long-term partnerships so that your business has long-term results.
Over 90% of WebFX clients continue partnering with us into year 2 of their campaign.
Hear from Our Happy Customers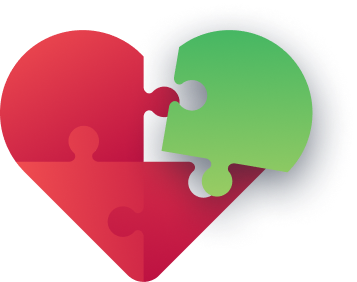 What is SEO?
Search engine optimization, or SEO, is the combination of all the strategies you can use to help your site's chances of appearing in search engine results. For example, if you sell used cars in Atlanta, you want to be sure that users who type "used cars in Atlanta" into a search engine like Google are shown your site as a result. SEO is the best way to make that happen.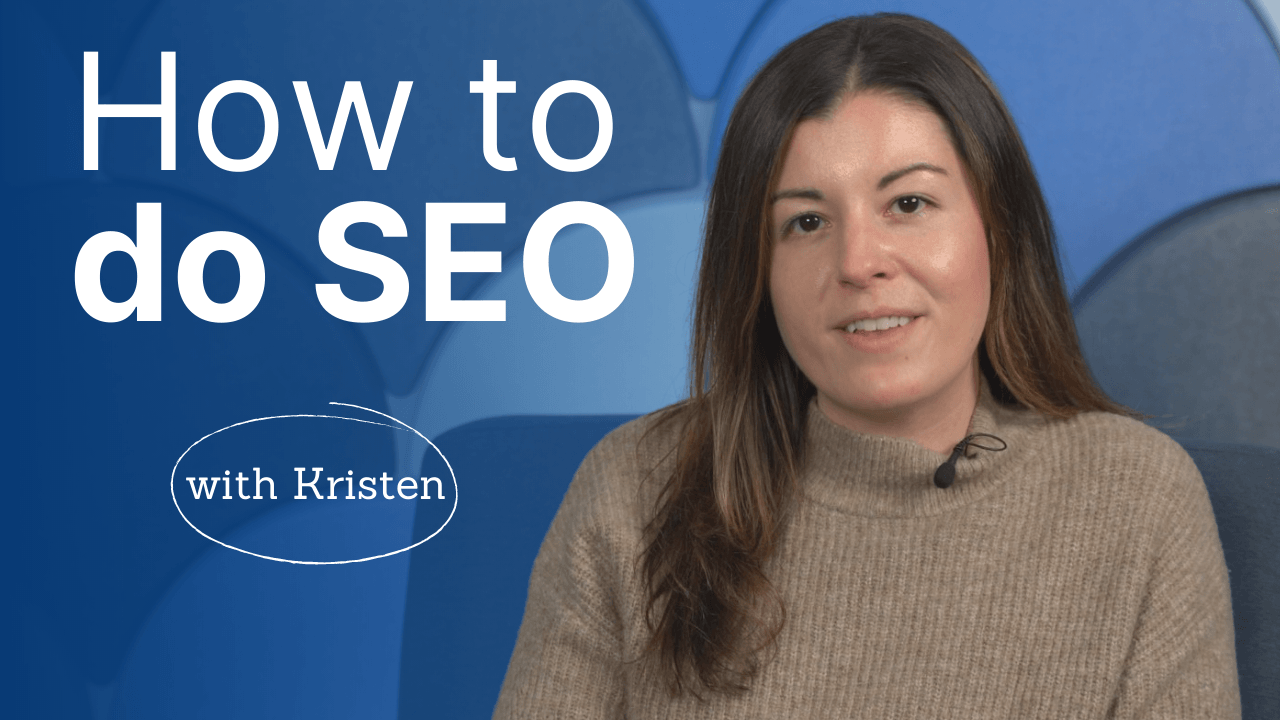 Common marketing problems that can be fixed with SEO
There are many common marketing problems that are easily solved with an SEO campaign. They include:
Unqualified leads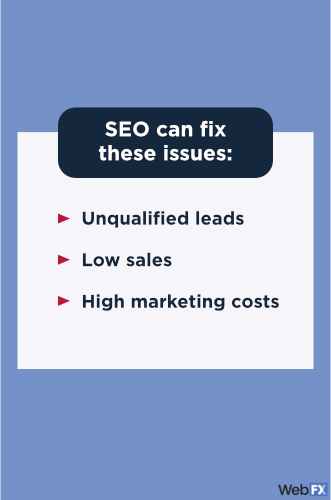 If your site has lots of visitors but an extremely low conversion rate, it is likely because you have a lot of unqualified leads. These are site visitors who were looking for something entirely different from what you offer, or stumbled upon your site by accident.
By doing SEO, you can increase the amount of qualified leads your site gets. This means attracting searchers who are interested in purchasing from or working with you, and have a much greater chance of becoming customers.
Low sales
The goal of most marketing efforts is ultimately to attract new customers or clients and make sales. Whether you use traditional or online methods, the ideal end result is increased revenue.
By attracting qualified traffic, you can boost your business's sales. Leads generated by search have a close rate of nearly 15 percent, which is much higher than most traditional marketing methods.
High marketing costs
Every business owner wants a cost-effective way to attract visitors and customers. For many startups and entrepreneurs, these costs are prohibitive.
SEO enables these business owners to compete with larger marketing budgets and generate enough leads and sales to stay in business and even thrive.
What is SEO used for?
In the most basic sense, SEO is used to attract search engine users who search for keywords related to your website. By attracting these users, you can get more qualified leads and make more sales, with relatively low marketing costs.
But aside from using keywords directly related to your site, what else can SEO be used for? There are many answers, but these are a few of the more common:
Geo-targeting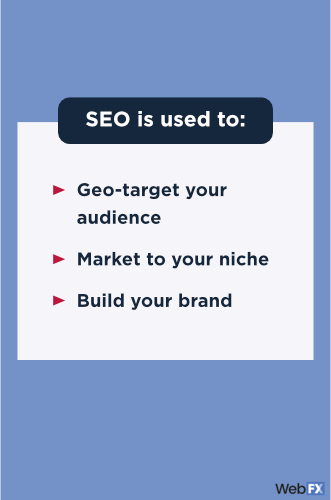 If your business has physical locations and your goal is to have consumers come to them (as opposed to ecommerce sites who can sell to customers all over the world), geo-targeting can be extremely useful. By including keywords related to your location, you can attract search engine users in your area.
For example, if you own a restaurant in Lancaster, including the phrase "restaurant in Lancaster" on your site can increase the chances that someone nearby who uses a search engine to find somewhere to eat will find your site.
Niche marketing
You may think that giant companies who sell a wide variety of products have an advantage with SEO because many users search for broad keywords. But while they may have a better chance of simply ranking, they also have a higher likelihood of attracting unqualified leads.
For example, let's say you have a small business that sells women's athletic clothing. While bigger companies may outrank you for keywords like "women's clothing," or "athletic clothing," these keywords could attract visitors who aren't necessarily interested in your products, like women who are interested in regular clothing, or men who are interested in athletic clothing.
With SEO, you can be as specific as you want when selecting and using keywords. This means that you can market to a specific niche, which will ultimately bring in more qualified leads.
Brand building
Established brands have no trouble attracting site visitors and making sales, because most consumers already know who they are and what they sell. SEO can help you build that kind of brand awareness, which will ultimately boost your site's traffic and sales.
For example, if your business sells aquarium supplies, you'd want to implement SEO that allows you to rank well for specific terms that people looking for aquarium supplies search for, like "aquarium filters," or "aquarium décor." People who frequently search for these terms will see your company's name, and over time, will start associating your brand with aquarium supplies. This means that in the future, when they need to buy something aquarium-related, they might search for your brand and go directly to your site.
Learn how we increased traffic by over 40%, and conversions by over 100% for an ecommerce client.
Read the Case Study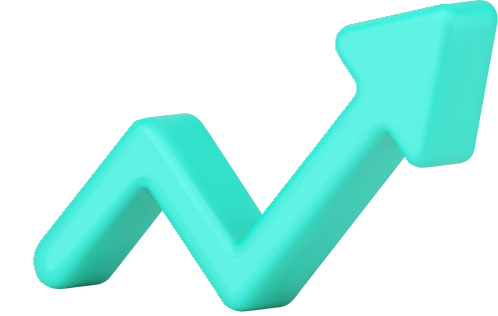 How can you get started with SEO?
Now that you know what SEO is used for, how can you use it for your company's site? Here are a few steps you can take to get started:
Define a goal
Before starting SEO, it's important to know exactly what you hope to accomplish. And although "higher rankings" may be the obvious choice, you should be as specific as possible.
Do you want to rank for local terms? What are they? Do you want to attract more qualified leads? How will you define what "qualified" means? Do you want to use SEO to meet financial goals? What are they? Setting specific goals will help you assess your strategy's success later.
Choose your keywords
Before doing SEO, you need to know what keywords to use on your site. Which terms are your target audiences using to search for websites like yours? Which ones will help differentiate your site from similar sites? What terms are people using now?
The answers will change over time, but you need some keywords to get started. Tools like Google's Keyword Planner will help you determine which words and phrases users are searching for, as well as how difficult they are to rank for.
Create a measurement system
You might think your strategy will work, but you won't know for sure without a way to measure it. There are many tools available to you, both free and paid, so choose one before starting your SEO efforts. This will help you assess your strategy and revise it to be even more successful.
Once you've selected a tool, choose a few key performance indicators, or KPIs, to monitor. These should relate directly to your goals, and will give you a good idea of whether you are accomplishing them.
Assemble an experienced team
SEO is relatively straightforward to implement, but requires a substantial amount of monitoring and maintenance. If your business is small, one or two people with a solid understanding of SEO should suffice.
If no one at your company is experienced with SEO, you may want to consider getting outside help. Although this may mean an additional marketing expense, an experienced team means better results.
Do you need an SEO campaign?
When it comes down to it, SEO is used to achieve higher search engine rankings, more traffic, and increased sales. A successful strategy takes careful planning and a dedicated time investment, but can generate huge results for your company.
If you need assistance creating or implementing an SEO strategy, or you want to improve your current SEO strategy, feel free to contact us. Our experienced team is more than happy to help you start using your site to its full potential.
How Is Your Website's SEO?
Use our free tool to get your score calculated in under 60 seconds.