If you manage your company's site, you're bound to come across broken links at one point or another. This may be a result of a redesign or major site overhaul, or simply some small oversights or typos.
Regardless of how they happened, broken links are more than just a nuisance. Not only will they confuse your visitors and make it difficult for them to access the information they need, but they also cause problems for search engine crawlers. This means that your site won't be indexed properly, which can negatively affect your search engine optimization (SEO).
So if you have broken links on your site, it's time to do something about it.
Call 888-601-5359 to speak with a strategist about how WebFX can improve your website, or keep reading to learn how to fix broken links and get your site fully functional in no time.
We foster and form long-term partnerships so that your business has long-term results.
Over 90% of WebFX clients continue partnering with us into year 2 of their campaign.
Hear from Our Happy Customers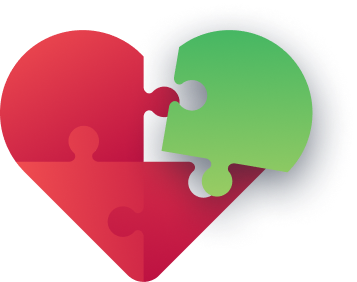 Identify your broken links
Before you start fixing links, you have to identify where, exactly, your issues lie. And even if you've noticed one or two that you know aren't working, it's best to make a comprehensive list and address them all at one time.
There are many ways to do this, but we recommend using Google's Search Console. After you log in, navigate to Crawl > Crawl Errors and select the "Not Found" tab.

From there, you'll be able to see a list of all the broken links on your site. Either download them as a spreadsheet, or keep this tab open as you work through the errors.
Fix any typos or simple errors
Sometimes, broken links are caused by typos and other simple errors. For example, let's say you were writing a page and wanted to link to "www.yoursite.com/aboutus" but accidentally typed "http://www.yoursite.com/about-us".
If you notice any issues like this, go ahead and fix them first. It will only take a few seconds of your time, and may even eliminate a large chunk of your site's broken links.
Set up redirects
In most cases, broken links on your site lead to pages that no longer exist. If you've recently deleted or changed the URL of a page, all the links that used to send users to that page will lead to a 404. This is extremely common for sites that have recently undergone a redesign, and setting up redirects is the fastest way to fix it.
The way you go about setting up redirects depends on the type of server you have. If you're not sure, go to SEO Book's Server Header Checker, enter your site's URL, and look for the "Server:" line. In most cases, you'll see either "Apache" or "Microsoft IIS."
Apache HTTP
If your site uses Apache, you'll need to set up redirects in your .htaccess file. Simply download the file from your server and enter a line that looks like this:
Redirect 301 /example.html Redirect 301 /example.html http://www.example.com/example2.html
Write the broken URL in place of "/example.html", and write the redirected URL in place of "example2.html".
This is the simplest way to set up a redirect. However, if your broken links also contained URL parameters (for banner ads, email campaigns, and other marketing strategies), you'll need to include those in the redirect as well.
To maintain a full URL with parameters, your redirect will look like this:
This way, even after your redirect is in effect, you'll be able to get correct data in your Google Analytics account.
Microsoft IIS6 & IIS7
If your site uses Microsoft IIS6 or IIS7, you'll need to use on-page redirects. This requires slightly more work, as you'll have to create pages for each of your broken links' URLs and place a piece of code in the header.
Going off of the example above, this means that you'd have to create a page with the URL "www.yoursite.com/example.html" and insert the following in the header:
<%@ Language=VBScript %>
<%
Response.Status="301 Moved Permanently"
Response.AddHeader "Location","http://www.yoursite.com/example2.html"
%>
This way, when the original page is called, the server will read this code and redirect visitors to the appropriate page instead.
Test your redirects
Once you've set up your redirects, go back to SEO Book's Server Header Checker to verify that they're working properly. Enter the old, previously-broken URL into the tool, and look at the "Server Response."

If you see "301 Moved Permanently," you're all set! A 301 status code means that all visitors and search engine crawlers will be directed to the new page and the link is no longer considered broken.
How to avoid broken links in the future
Although this process is quick if you only have to do it for one or two pages, setting up redirects for hundreds of broken links can be quite a tedious process. If you've been in that situation before (or want to avoid it at all costs), it's wise to be proactive about keeping your internal links intact.
As you add pages to your site, it's best to double-check the links as soon as you upload them. That way, if there are any issues, you can address them before search engines even have a chance to crawl them, meaning you won't have to worry about setting up redirects.
And if you're considering a redesign project, be sure to work with an agency that has experience with keeping large site architectures from breaking. Ask how they plan to retain your existing SEO efforts, as well as whether they plan to restructure your current URLs and site hierarchy.
Independent research from Clutch has named WebFX the
top SEO company

in the United States.

Clutch has personally interviewed more than 250 WebFX clients to discuss their experience partnering with us.

Read More Clutch Reviews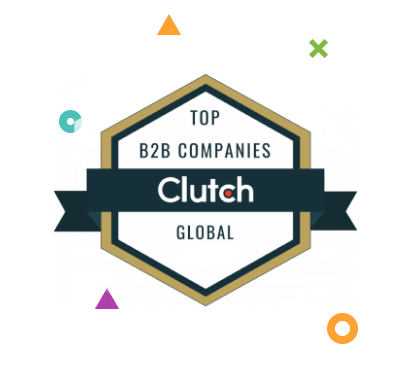 How WebFX can help you fix broken links
If you're looking for an agency that can give your site a complete overhaul while retaining all the work you've put into your SEO so far, WebFX can help! Our team has years of experience in both web design and Internet marketing, and we know exactly how to avoid broken links during the redesign process.
For more information, contact us today! One of our strategists will be more than happy to discuss your project.