How to Make a Website Searchable in 14 Steps
The biggest thing common to all websites is the need for site visibility. People need to be able to find your site using Google if you want to drive valuable traffic.
Setting up a site for the first time, or having trouble getting Google to recognize your site, and wondering how to make a website searchable?
Here are 14 easy steps for how to set up your website, so it's searchable on Google.
Want to increase your site visibility? WebFX can help! Contact us today!
WebFX is a partner businesses trust.
Hear from HydroWorx, who saw a 236% increase in organic sessions with WebFX services.
Watch the Video Testimonial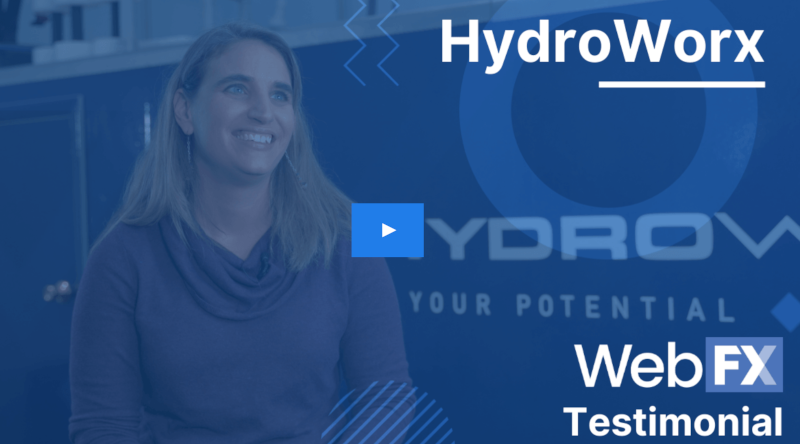 Make your website searchable
We've come up with 14 easy steps to help you increase your website's visibility. Read on to learn more!
1. Choose your domain name
The "how to make a website searchable" list starts with choosing a domain name!
Your domain name is important when it comes to website searchability. It's the center of your brand, right up there next to your company name. Choose a simple, easy-to-remember domain name so that your users can remember you.
With a memorable name, your site will be more searchable since users won't have to spend extra time trying to find you on search engine results pages (SERPs). Not to mention, you'll increase the amount of traffic to your page.
When choosing a domain name, try to avoid using numbers and dashes, and make it simple and to the point. Also, make sure that it's appropriate and matches the business concept you are creating it for.
2. Pick a design layout
Choose a web design that is search engine optimization (SEO) and user-friendly. A user-friendly website will keep traffic on your site, and ensuring that you practice SEO will make it more searchable and boost your rank in Google Search.
If you are using a website builder like WordPress or Weebly, browse through their available themes and pick one suitable for both SEO and user experience (UX).
Check out WordPress's SEO plugins like Yoast that help out with website SEO. WordPress also has a wide variety of responsive, user-friendly themes you can choose from to boost your site's UX. You can also partner with a WordPress web design company if you need more help!
3. Include structured data
Structured data is another thing that helps with website searchability. When you include structured data in your site's HTML, you provide search engines with clues about your content.
Search engines use that structured data to search your website. It lets search engines know what to display in your organic result, and often create P0 spot snippets (such as recipes and how-to steps).
Have structured data within your site so that search engines can easily crawl your data. WordPress has a free plugin called WP SEO Structured Data Schema that allows you to add schema for any content you have on your site.
4. Secure your site
To rank highly in SERPs, you'll need a secure site. For Google Chrome to consider a site secure, it needs to have https:// (as opposed to http://) in the domain name.
You'll need to buy an SSL certificate to receive the https:// for your domain name. Make sure that you host your site on a dedicated IP address. Otherwise, you won't receive the certificate.
5. Set up a strong information architecture
Having a strong information architecture (IA) makes it easier for users to navigate your website. It also makes it easier for bots to crawl your site, so you'll show up higher in the SERPs as well.
If you have a lot of content on your site, create multiple tiers for your navigation menu (such as services > portfolio > web design). Slot your content into easy-to-find folders that users can peruse through.
6. Check to see if your site is indexed
Make sure your site is indexed. You may need to request Google to crawl through your site. Getting it crawled is how you add a website to Google Search, but be patient, it usually takes Google one to two weeks to index your site.
You can check whether Google has already indexed it by searching on Google with the site operator, followed by the URL of your site (for example, site:yoursiteURL). You'll find any pages that Google has indexed for your site in the search results.
If you are looking to see if a specific page on your site has been added to Google's index, add the target keyword for that page along with the site operator (site:yoursiteURL target keyword).
If no pages turn up after searching with the site operator, check to make sure that your site settings are not set to prevent Google from indexing your page. This is the default for webpages. It gives you time to set up your page and make sure it's optimized before you publish it.
If you're using a WordPress site, view Settings > Reading and uncheck Search Engine Visibility to allow Google to index your site.
7. Sign up for Google Search Console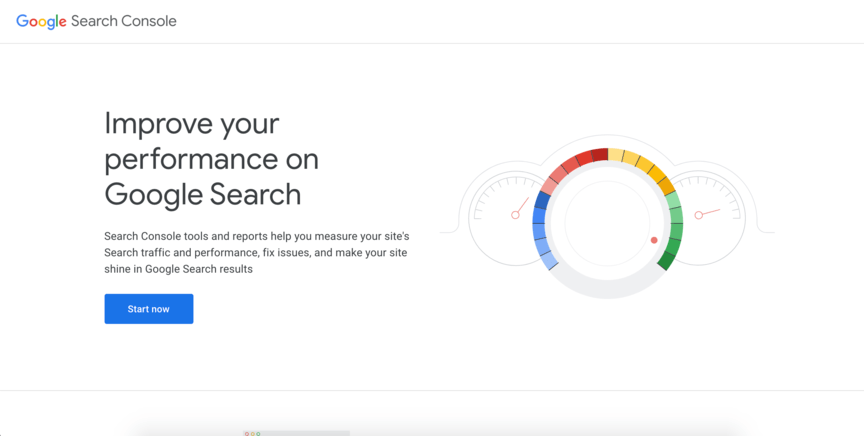 Google Search Console (previously Webmaster Tools) is a handy tool to check how your website is performing. With it, you can submit your website, set your preferred domain name (whether www or not), and submit your site's sitemap.
Alternatively, if you are using WordPress, you can submit your sitemap to Google using the Yoast SEO plugin or the Google XML Sitemaps plugin.
The console also allows you to submit different versions of your site for different countries.
Use the console to optimize and improve your website's searchability. You can check who's linking to your site, show crawl errors for your site, view search queries with the most traffic, and inform Google when you have new or updated content.
8. Claim your GBP listing
Claiming your GBP listing will increase your website's visibility on Google for your area and a much easier time ranking for competitive local SERPs and appearing in the local 3-pack, which you can see an example of below.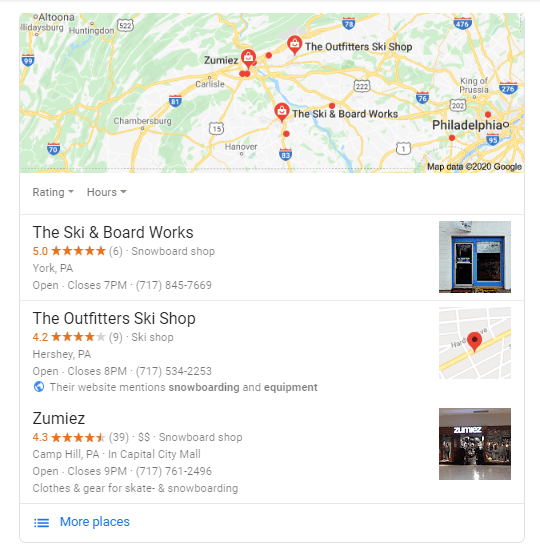 With a GBP listing (which is free, by the way), users can easily find your business location, website, number, hours, and ratings, helping you generate more informed leads that have a higher chance to convert.
It will also allow you to track traffic to your website, helping you to work towards increasing website visibility on Google, and it provides you with another communication channel to engage with your audience.
9. Create keyword optimized content
Work on optimizing your content for SEO, which helps you boost your website's searchability. Conduct keyword research to discover the kind of content that ranks for those keywords.
Your content must be original, and it must be related to the keywords you want to rank for to get your page to the top of Google, so try providing your own beneficial, informative insights on the subject.
Scatter your keywords where appropriate throughout your content, and be sure that you place them naturally. Otherwise, your page could get a lower ranking due to keyword stuffing.
You'll also want to use keywords in your title and headers, which also helps make your website more searchable. Having keywords in your headings will help your content rank for the P0 spots on the search pages.
The benefit of a search-friendly content is that it makes it easy for readers to scan.
Long of paragraphs can be tedious for readers, so break them up with headings, images, bullet lists, and white space to help make your content easy to scan.
You'll also want to use headings whenever you change subjects. Headings make it easier for readers to scan your content, and they're also an easy place to include relevant keywords, which can help make your site searchable, get your content on Google's first page, and rank for those P0 spots.
You'll also want to make use of white space so that your readers don't feel overwhelmed with your content, because content that ranks tends to be rather long (over 1200 words). Overall, good content equals quality plus length if you want your website visible and at the top of page one on Google Search.
10. Optimize your pages for SEO and usability
Optimizing your meta tags for SEO is another step in the "how to make a website searchable" list. Include keywords in your title tags, meta descriptions, and URLs.
Here's why it's important to optimize these areas:
Title tags let Google know what your content is about, so having your keyword there will boost your content rank and make your website more searchable.
URLs function the same way for Google as title tags, so optimizing those will also improve site searchability.
The meta description is like a synopsis of your content, so having the keyword there will help your users know that your content is relevant to their search query.
Also, include image descriptions and video transcriptions to increase the usability of your site (in case they happen not to load).
11. Update your internal linking
In your content, link to other relevant information you have on your site. This improves your website's overall searchability because internal linking tells Google how your content is related to other pages on your site.
Additionally, the longer you can keep someone on your site, the more likely that you'll build a relationship with them, and the more likely they will be to convert.
Users will more readily appreciate the full range of information you have available for them on the subject. They'll view you as helpful and accommodating, especially since you speed up the time it takes to discover and find that knowledge.
12. Make your pages sharable
Make it easy for people to share your content. Include social media and blog plugins so that readers can easily click to share anything you post.
On your social media profiles, include links to your content so that you're driving social media traffic to your page. Increased traffic helps improve the visibility and rank for your site.
Open up your blogs to comments and encourage conversation. People will be more likely to share your content when there is an active community surrounding it. As you increase people's ability to share your content, you'll increase your brand awareness and the amount and quality of inbound links your content receives.
13. Make sure your site loads quickly
Choose a fast web host provider for your site, because it's not just elements on your site that will slow it down. If you have a slow host provider, that will slow down your site's speed just as much as other elements, and a slow load speed will impact your site's rank.
Use tools to check your speed and run tests for your pages to see what is slowing them down.
Some easy ways to increase load speed are to compress images and infographics on your site, and when you can, use gifs in place of videos. With WordPress, find plugins like WP Super Cache to decrease your site's load speed.
14. Redesign your site to be mobile-friendly
Your site's mobile design shouldn't be an afterthought. Specifically, update your mobile version for mobile, not a desktop page turned mobile. With 70% of users' internet time spent on mobile, having a responsive website will go a long way in boosting your site's searchability.
Be sure to optimize and compress clunky files that are originally meant for desktop since they can slow down your mobile site. Load speed is even more critical for mobile than it is for desktop.
Time to Level Up Your Sales
Our long list of services helps you grow every aspect of your business with marketing strategies that are proven to increase bottom-line metrics like revenue and conversions.
In the past 5 years, we've managed more than 12.9 MILLION transactions across our client base.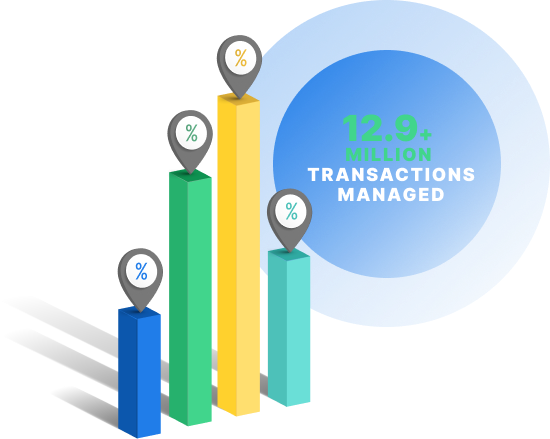 Need help making your website searchable?
WebFX is here to respond to the call! With over 25 years of web design under our belt, we'll give you all the best tips you need to make sure your website searchable.
Contact us online or call us at 888-601-5359. We'll show you how to make a website searchable! We'll help you work through each of these steps and more so that you can have the perfect website!