On this page, we'll talk about how the price of SEO is determined, along with our SEO package rates.
If you'd like to speak with a specialist, you can reach us at 888-601-5359.
How are SEO rates determined?
SEO rates are based on a variety of factors. Please see the pricing chart below for details on WebFX SEO rates.
The SEO rates established by WebFX are based on a formula that considers the number of keyphrases your site will be optimized for and the number of 1st page Google results. The SEO rates then differ based on additional services included, from link building to consulting.
Here's why WebFX is a leader in SEO rates
As you research SEO rates (Search Engine Optimization rates) and Internet marketers, you'll want to consider not only the SEO rates, but also what is included in these prices. Often, these added benefits are not obvious from SEO rates alone.
With WebFX, SEO rates include:
The expertise and talents of a globally recognized internet marketing team, ranked in the top 20 in the world for organic search engine optimization by topseos.com, the independent authority on search vendors, including SEO rates
Innovative products and tools, unique to WebFX, developed over years of experience to provide superior results, including SEO Checker, a contributing factor to our competitive SEO rates
Guaranteed success: WebFX has a proven track record of SEO excellence, ensuring SEO rates are well worth the investment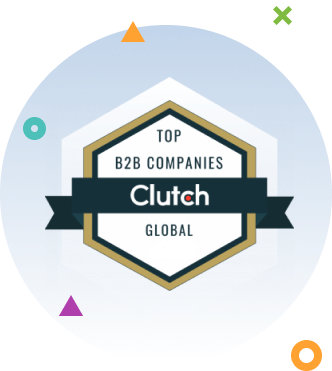 Independent research from Clutch has named
WebFX the top
SEO company

in the United States.

Over 200 WebFX clients have been interviewed by Clutch to discuss their experience partnering with us.

Check out more Clutch Reviews
SEO rates published online? Why?
If you're researching SEO rates, you've probably found most companies require you to call before they provide SEO rates. While we can't defend their position to not publish SEO rates online, we can explain why we do.
WebFX believes clients should know what SEO rates include. Our clients have the right to know exactly what they are paying for. We stand behind our work and are proud to publish our SEO rates online.
Anyone can call themselves SEO experts and establish whatever SEO rates they wish. Often, these companies have little actual SEO experience. WebFX knows what it takes to get your site ranked well on search engines. And we're willing to break these services down and publish them online, so you can make an informed decision.
After years of experience in the field, WebFX has perfected the SEO process, including how we establish SEO rates. We know what works best and what doesn't. We work constantly to stay on top of the ever evolving search engines. We can give accurate SEO rates because we know the best strategy behind the most successful SEO campaigns. We don't waste your time or money on test strategies. And that's why our SEO rates are so competitive.
Why do SEO rates differ from firm to firm?
Unfortunately for clients, there is no industry standard for SEO rates. Any company can claim they "do Search Engine Optimization" and establish whatever SEO rates they wish. The burden is left to the consumer to determine fair SEO rates.
Also, a successful SEO campaign requires a complicated formula of different specific strategies, from linkbuilding to unique landing pages. Moreover, the campaign and strategies must be constantly refined to meet the search engines' updates. This makes defining SEO rates more difficult than providing pricing for services that do not vary in resources. Many firms have trouble with SEO rates for this exact reason.
WebFX is an SEO leader because of our extensive experience in the field…over 35 years combined! We have some of the most talented internet marketers in the industry. Thanks to our long history and expert SEO team, we've been able to define SEO rates using a systematic approach. We know what it takes for a campaign to be successful. That's why we're the experts.
SEO rates hidden benefits
WebFX SEO rates includes some hidden benefits. For a detailed list of what each tier of our SEO rates include, please see chart above.
What isn't obvious in the SEO rates chart is the qualifications of our team, our proven track record of excellence, and the proprietary products and processes we've developed over the years…all reasons why we have competitive SEO rates.
Our team is globally recognized in the industry. Topseos.com, the industry's independent authority on search vendors, reviewed WebFX carefully, including our performance and SEO rates. They interviewed clients, studied our processes and ultimately determined we're world-leaders in the industry, including SEO rates.
With our SEO rates, you're also getting the guarantee of a successful campaign. Our track record is outstanding, with 100% of clients enjoying positive results, some over 800% positive change in their search engine optimization.
Finally, our SEO rates include the benefit of our proprietary processes and products, developed after our many years in the industry. These, like SEO Checker, streamline processes and enable us to have competitive SEO rates. Thanks to our proprietary processes and products, we've systematized our approach so nothing is overlooked and we take advantage of every opportunity to improve your site's performance.
Do you need SEO?
If your website needs SEO, WebFX can help. We are a full-service Internet marketing agency that is based in Harrisburg, PA. All of our staff is in-house, and we never outsource our work. We'll work with you to create the best SEO campaign for your company.
With over 35 years combined experience and the best internet marketers in the field, WebFX can revolutionize your online presence. Call 717-609-1553 or contact us online to start today or for customized SEO rates.