Google's search algorithm famously incorporates hundreds of on- and off-page factors to deliver results to users. This means that optimizing a site for search engines — or the practice of SEO — can be a complicated process.
Whether you're looking to improve your current site or create an entirely new one, it pays to be aware of the possible SEO ranking factors that affect your chances of being found in search engines. In general, following these three rules of thumb will help improve your site:
Make your website easy for GoogleBot to crawl.
Provide a quality, user-friendly experience to your site visitors.
Avoid any sketchy, corner-cutting deals or strategies.
While these three rules will give you a solid starting point, we've gone the extra mile and compiled a complete list of Google SEO ranking factors in 2015. It's important to note, however, that while Google may go into detail about how GoogleBot reads websites, the company very rarely provides details about the exact ranking factors they use.
As a result, these factors can't be 100% guaranteed (though they do have data behind them), and they may change without warning. We'll keep our list up to date to provide you with the most accurate collection of Google SEO ranking factors possible.

Inbound links (also called backlinks) are one of the most important elements of a successful SEO strategy. Links from reputable websites show Google that you're trusted by other site owners, which will help the linked pages and your overall site rank better in search engine results pages (SERPs). This philosophy was the foundation of Google's creation in the 1990s, and links still matter today.
Quantity of Linking Root Domains
Age of Linking Domain
Authority of Linking Domain
Google prefers to see links to your site come from authoritative domains, meaning links from them likely carry more weight than others.
Authority of Linking Page
Sudden Influx of Links
A surprise jump in the quantity of links to your website may make Google think you paid or traded for links, which can bring on a penalty. This is also a negative SEO technique that competitors may use to damage your rankings.
Quantity of Links from Individual C-Class IPs
Unique C-class (or C block) IP addresses can show that your links are coming from sources outside of your business, indicating that you have helpful, varied, and accessible information.
Quantity of Links from Same C-Class IPs
Having a ton of links from the same C-class IP address may be a sign of blog network or affiliate linkbuilding, which can result in penalties.
Quantity of Total Linking Pages
When you're building links, the total number of other pages that link to yours plays a huge part in ranking well.
Links from Certain TLDs
Links from Competitors
You and your competitors are always fighting for links. That means links from websites that share real estate with you in SERPs may have a greater impact on your ranking than links from non-competitors.
Links from Bad Neighborhoods
If you get a link from disreputable sites that link to (and receives links from) disreputable sites, Google may associate your domain with poor sources. As a sidenote, you can request to remove these kinds of links with Google's disavow function.
High Link Percentage from Low-Quality Sites
Receiving lots of low-quality links from blogs, forum profiles, and other common spam accounts may earn a penalty from Google.
Links from Diverse Sources
If you only get your links from one source, those links will likely carry less weight than if you have a varied link profile stretching several industries and fields.
Links from Relevant Sources
Linking Domain Relevancy
Google penalizes sites with large quantities of links from irrelevant domains, as this is a signal of link schemes.
Links from Sites on Relevant Page Levels
According to the Hilltop algorithm, receiving multiple links from "expert" pages can make you an authority, giving your domain an overall boost.
Links from Authority Sites
Also from the Hilltop algorithm, receiving multiple links from "authority" pages will generally help the linked page and your site rank better.
Links from Wikipedia
Wikipedia only uses nofollow links, but their brand mentions may still impact your site's ability to rank.
Links from Hub Pages
Establishing an internal link hub for different topics may help the rankings of your individual pages.
Links from Independent Sites
Because blogs are everywhere, it's highly possible that getting a link from independent, "real" websites help your site more than links from blogs.
Links from 301 Redirects
Links from 301s are similar to direct links, though it's possible they pass less equity.
Links from Forums
Google Penguin and Linkbuilding
Google's Penguin update penalizes sites that use black hat techniques to receive links and artificially inflate their SERP ranking.
Sitewide Links
TrustRank of Linking Site
If the linking site has a high TrustRank, they'll pass more trust to you.
Quantity of Links on Linking Page
Link Anchor Text
Anchor text isn't as important to ranking as it once was, but it's still an indicator of relevancy.

Similar Link Text
Link Titles
Link titles can act as a contextualization factor or signal for Google crawlers.
Link Location
Link Location in Body Copy
Body copy is important, and links located higher in body copy are read first, meaning Google's crawlers may consider it better than links further down in copy.
Country-Specific TLDs
NoFollow Links
Link Velocity
Sites with positive link velocity (building more links than losing them) do better in SERPs than sites with negative link velocity.
Natural Link Profile
Reciprocal Links
Temporary Link Schemes
User Generated Content Links
Google differentiates between owners of sites and user generated content (like the official WordPress blog vs. a user's blog on WordPress) when considering links.
Word Count of Page
Quality of Page Content
Google likes to see that high-quality sources are linking to you as a reference, which increases your credibility and ranking.
Link Age
TrustRank
The closer you are to high-authority sites in terms of links, the more TrustRank they pass to you and the better you will rank.
Guest Blog Posts
Guest blogs shouldn't be used as your sole linkbuilding method, but they can still help your website.

Google uses outbound links as an on-page ranking factor. Similar to citing sources in an academic paper, you should also link to credible sources where appropriate on your website. The more credible, authoritative, and important the sources are, the better Google will rank your page. Just don't overdo it or Google may think you're spamming!
Outbound Link Quality
If you link to credible sources, including those that have high authority, .edu or .gov TLDs, and similar subject matter, Google may be able to better contextualize and rank your page.
Outbound Link Quantity
Outbound Link Motif
Crawlers may contextualize the links you use to determine the overall theme of your page so it ranks for the most relevant queries.
Excessive Use of NoFollow
Matt Cutts says no, though Google may take manual action if they notice excessive amounts of spam that is nofollow.
Internal Page Link Quality
When you link internally, higher-authority pages may pass more equity to your newer pages than if you link lots of new pages together.
Internal Page Link Quantity
The quantity of internal domain links that go to a page can show that the page is relevant to a variety of other information on your site. However, too many internal links can create problems.
Internal Link Anchor Text
Broken Links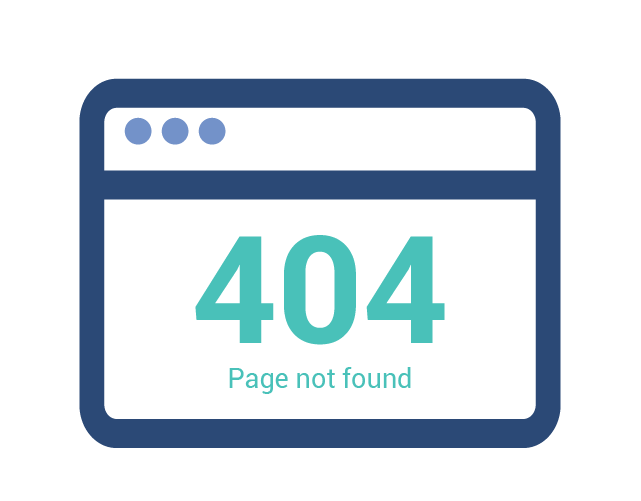 If you refer to too many broken links in tandem with other negative indicators, Google may decide your website provides a poor user experience and demote it accordingly.
Excessive 301 Redirects
Cloaking
"Cloaking" is the process by which webmasters list a website under one context and then redirect a user somewhere else after a click. It's a surefire way to get on Google's bad side and even de-indexed.
Affiliate Links
If you partner (or affiliate) with other properties and you link lots of them together to gain credibility, Google may penalize you.
Hidden Affiliate Links
If Google finds that you're hiding affiliate links on your page, especially through cloaking, you'll be penalized.
Links to Bad Neighborhoods
Selling Links
Google demotes all domains that they believe engage in link selling.

Anchor text refers to the text you use when linking to another site. The more descriptive and concise you can be, the better the link will appear. However, Google's crawler can also infer context based on the words around anchor text. That means that links to your site aren't the only factor impacting your ranking — it's also the words the link uses.
Context of Anchor Text
Google has a patent to read context for links. While it's unconfirmed whether it's active, this mechanism may send significant relevancy signals to Google's crawlers.
Sentiment around Anchor Text
Whether someone is linking to you because they like you or hate you is evident in what they write, and Google can possibly now gauge sentiment.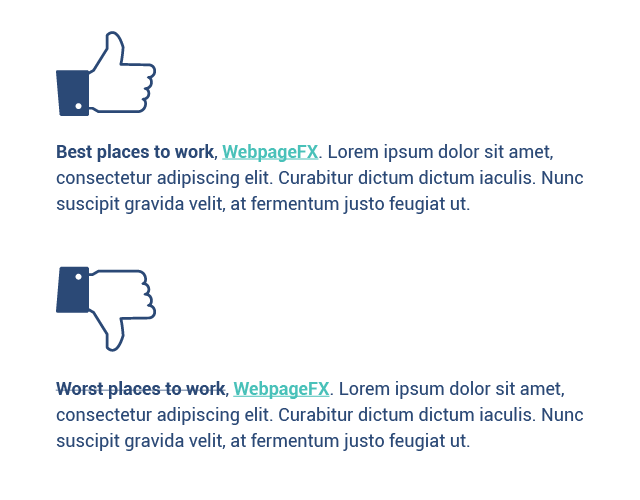 Branded Anchor Text
Using a brand name in anchor text may send a strong signal to users and Google (but be careful not to over-optimize).
Spam Anchor Text

The strength of your domain is a powerful SEO ranking factor. Essentially, your domain as a whole is considered when users enter search queries that relate to your website. The more credibility you've built through both on- and off-page factors, the more Google will prefer your domain.
Domain Age
Domain Registration Length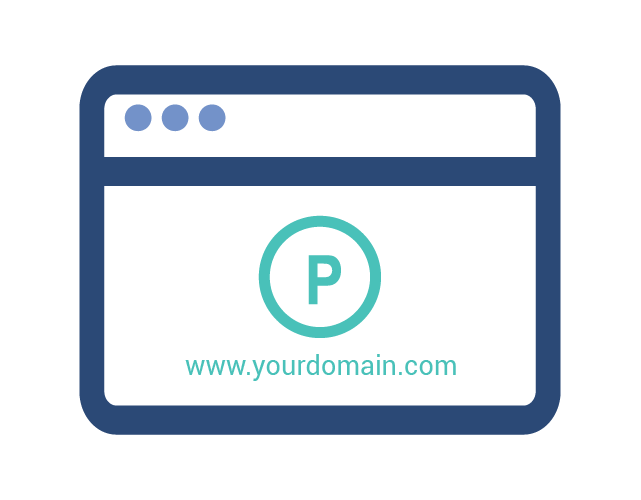 Domain History
Domain Authority of Page Host
Parked Domains
Google can find parked domains, and they're not ranked well since they provide a poor user experience.
Exact Match Domain
If you host a quality website, an exact match domain can be helpful. However, Google introduced an update to penalize low quality EMDs.
Country-Specific TLD or Extension
Flagged as Spam
Concise URLs
URL String
Public vs. Private WhoIs
Public WhoIs can help keep your site in good standing. And although it hasn't been addressed since Pubcon 2006, Matt Cutts said private WhoIs isn't necessarily bad, but it can raise some eyebrows in conjunction with negative factors.
"Contact Us" Pages
A "contact us" page may help a domain rank locally since it lists your name, address, and phone number — three of the most valuable ranking factors in local SEO.
Microformat Support
It's possible that pages with microformat support rank better than those without support.
Server Locations

Site SEO ranking factors are all concerned with the elements that you have site-wide. This largely includes categories like infrastructure, stability, reliability, and more. If you want to maintain a strong position in SERPs, you have to make sure your site operates like a well-oiled machine.
Site Architecture
Site Usability
Websites that provide a smooth, intuitive interface for visitors commonly rank better than those that are clunky and difficult to navigate.
Site Reliability
If your site frequently crashes or experiences downtime, it may have trouble ranking well.
Site Reputation
Site Over-Optimization
Frequency of Site Updates
Google likes to see new, unique, and "fresh" content routinely on sites.
Duplicate Meta Descriptions
Duplicate meta descriptions can make it more difficult for Google to crawl and contextualize your pages.
Meta Description Spam
Meta descriptions are important to show users what is on your page before they click, so Google will penalize sites that either spam or mislead users in their meta descriptions.
Mobile-Friendly Design
Breadcrumb Navigation
Named for Hansel and Gretel's strategy to escape forests, breadcrumb navigation makes it easy for visitors and Google to look through your website.
HTML Sitemap
An HTML sitemap makes it easy for Google to thoroughly crawl and index your website.
Site-Wide Content Changes
Drastic changes to your site (like a site-wide redesign) may signal a helpful timeliness factor to Google, but it may also harm your rankings for any factors that you've changed along the way.
Time on Site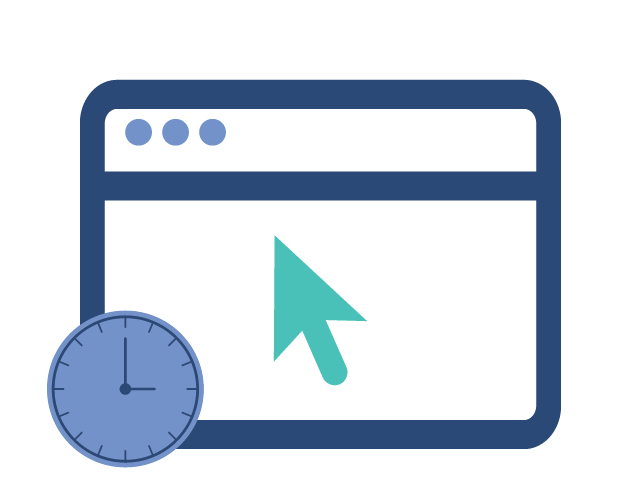 Almost everything you add onto a page can influence Google's perception of it, and following their recommended guidelines makes it easier for their bots to crawl your pages to find the information they need. The more thorough you are with your page construction, the more likely your page will rank well against your competition.
Page Loading Speed
Coding and W3C Compliance
Efficient coding and complying with W3C guidelines may not be strong ranking factors, but they definitely help. Excessively large pages may not even be indexed.
PageRank
While it's controversial how powerful this is today, higher PageRank tends to correlate to more authoritative pages.
Page Age
Page Categorization
Filed and relevant pages can get a leg up in rank, compared to those that are filed in irrelevant categories or unfiled.
Page Proximity to Homepage
Though this is an old concept, it's possible that a page's distance from the homepage may impact its ranking.
Page Sources
Citing quality references for a claim can signal quality on your behalf, or at least make you more trustworthy for visitors.
Page Layout
An attractive, intuitive, and engaging page layout that shows the main content immediately — without intrusive ads — is important to your page's rankings.
Page Quantity
The number of pages you have on a site isn't critically important, but it can at least show Google that you're not an affiliate site while increasing your number of indexed pages.
SSL / HTTPS
Popups and Distracting Ads
Ads "Above the Fold"
Page Over-Optimization
Bounce Rate
If most of your users click a link to one of your pages and then leave right away (causing a "bounce"), Google may view the page as low-quality and demote it in SERPs.

Content is king, and content is a valuable addition to any digital marketing strategy. These SEO ranking factors can also be some of the most fun to optimize since they give bloggers, designers, and other content creators the chance to discuss personal passions, related news, and more. If you produce content that is made for search engine users and provides them with a quality experience, Google will like you more.
Content Length
The length of content you have on a page reflects an attention to detail and quality, as opposed to shorter, less helpful alternatives.
Grammar and Spelling
While their importance has yet to be determined in terms of ranking, proper grammar and spelling can at least help match keywords to user searches and show site visitors that you're professional.
Reading Level
Writing on a higher reading level may help establish you as a reliable authority on certain topics, though it's important to also keep the tone conversational and accessible for your target demographic.
Relevant Terms
Semantics are important, and if you use a variety of terms related to the keyword you want to rank for (instead of just repeating the keyword itself), your ranking may increase.
Quality and Usefulness
Useful content may rank better than other content since it provides a better user experience for searchers and entices links.
Insightful Content
Unique Content
Having on-page content that is 100% unique tells Google that your page is quality and one-of-a-kind.
Rel=Canonical Tags
In the event you have duplicate content on pages, rel=canonical will tell Google which page you want to show up in search results.
Holistic Content
The holistic approach to content covers topics by fully addressing them and similar issues for conveniently-packaged information, resulting in long, thoughtful, and helpful content pieces.
Syndicated Content
Syndicated content has to be incorporated very carefully in order to rank well in Google searches. If it's not modified enough, it can be viewed as duplicate content, which can cause problems.
Automatically Generated Content
Additional Page Content
Additional page content includes helpful on-site interactives like calculators and planners that give Google an indication of your page's context, relevance, usefulness, and quality.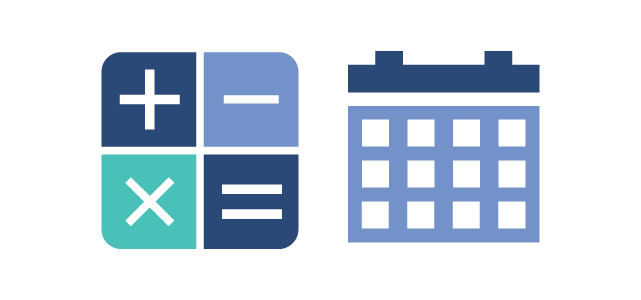 Timeliness of Content
Significance of Content Changes
If you're going to make a big change to a trusted page, it's best to delete as little traffic- and conversion-oriented text as possible while adding more quality, in-depth text. Deleting large sections of valuable content can make you lose rank on SERPs since you'll lose keywords, word count, and quality.
Frequency of Content Changes
If you update your blog regularly, Google will more frequently index your site to look for changes, increasing the number of pages you can have on SERPs.
Google Panda and Content Quality
Multimedia
Audio, photo, and video should all be properly titled, tagged, described so Google's crawlers can properly read and understand them.
Image Alt Text
Using descriptive and informative alt text helps Google understand the images on a page.
Image Optimization
Optimized images have relevant file names, titles, alt text, descriptions, and captions make them easier to read for Google's crawlers.
YouTube
DMCA
Direct Traffic
Sites that acquire more direct traffic are more likely to be high quality sites in Google's eyes, especially if site visitors are using Chrome.
Repeat Traffic
Number of Comments
Google may view the quantity of comments on a blog or article as an indication of its worth and engagement.

If you want your site to show up in the results for searches related to your business, you have to use keywords. These are the words that Google users type into the search bar to find what they want. In general, targeting your pages to certain keywords is a great idea. But, as with other forms of optimization, just make sure you don't overdo it.
Keyword in Title Tag
Keyword Starting Title Tag
When writing your title tags, keep your keywords as close to the beginning as possible with clear, concise language.
Keyword in URL
Keyword as First Word in Domain
Keywords beginning your domain name can be helpful, but they aren't critical — in some cases, brandable websites can be better.
Keyword in Domain
Keyword in Description Tag
Keyword in H1 Tags
A page's H1 is basically a chance for a second, less important title tag.
Keyword in H2 and H3 Tags
Keyword Frequency
Keyword Density
Keyword Prominence
Exact Keywords vs. Partial Keywords
Exact match keywords may better reflect a user's intent and relevancy, so they could rank higher than partial.
LSI Keywords
LSI Keywords in Title and Description Tags
It's possible that LSI keywords in important tags can help Google determine relevancy.
Quantity of Other Ranked Keywords
If your page ranks well for keywords on your site, it may signal quality so you can rank for new pages as well.
Organic Keyword CTR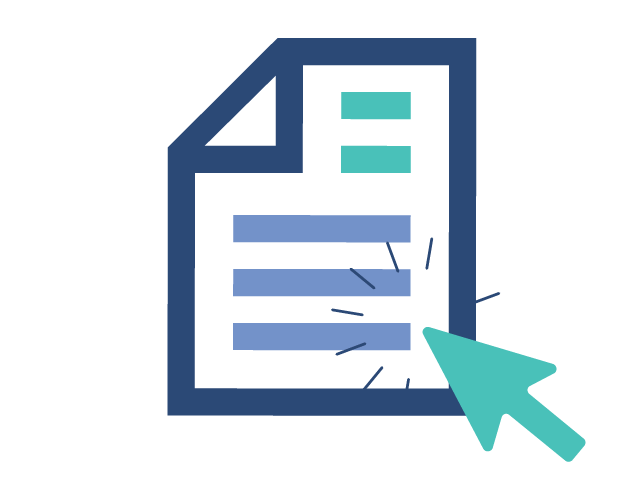 Organic CTR for All Keywords
If all of a site's keywords have a high organic CTR, Google may view your site as quality.

The jury is still out for a lot of social media SEO ranking factors. They're some of the newest ranking factors incorporated into Google's search algorithm, but that doesn't mean you can't use these social media strategies to your advantage. While the direct impact they have on SEO is minimal, the idea is that social media makes your company accessible — and Google likes accessible companies.
Social Media Verification
Social Shares
Page-specific social shares may be growing in importance for page rankings.
Social Signal Relevancy
On-Site Social Signals
Social signals throughout your site may increase authority and visibility.
Google+ Account
Google+ Circles
Google may tailor results to users who have certain authors and businesses in their Google+ circles.
Google+ +1's
Though Google claims they have no direct impact on SERPs, Google +1's have a higher correlation with positive search ranking than every other factor except page authority.
Google+ Account Authority
While the information is slightly dated, it's possible that Google weighs links from high-quality, authoritative users more heavily than fresher accounts.
Google Authorship
Twitter Account
Twitter profiles with sizable followings (and more tweets) may indicate popularity and quality.
Twitter Account Authority
Number of Tweets
Facebook Account

Facebook Account Authority
Number of Facebook Likes
Number of Facebook Shares
RSS Subscribers
Google owns Feedburner, one of the most popular RSS feeds, so it makes sense that they would access and utilize the data that it acquires.
LinkedIn Company Pages
Employee LinkedIn Pages
Pinterest Pins
It's possible that Google considers Pinterest a social signal, based on the network's popularity.
Social Sharing Sites

As a site owner, some SEO ranking factors are simply out of your control. This is because Google works for individual users, to the point where they request volunteer feedback and employees who specialize in usability. That means that your site, even though you've worked hard to show up in Google's search results, may not display at all depending on the data Google has extracted from certain users. Some of them may see different results from users who aren't logged into Google properties, and others may use Google properties so much that their search results are customized to their interests. These factors make SEO a little tricky.
Query Timeliness
Google loves displaying timely results to the point where they might start showing tweets in users' search results for time-sensitive queries like news. This would remove valuable real estate from SERPs and push your listing further down the page.
SERP Diversity
Google may attempt to show results that include diverse, high-quality results, as opposed to pages from the same domain, depending on user queries.
User Browsing History
User Search History
Google tracks the queries that users type as a personalization measure, which may factor into the results that users see on SERPs.
Transactional Searches
Shopping Results
Google Shopping results sometimes display in organic SERPs reflecting transactional intent, which can push your site listing down.
Image Results
Google pushes down organic rankings to show strips of images for common queries, reducing the likelihood of sites showing up at the top of SERPs.
Single-Site Results
Queries that reflect a strong tilt to a certain domain may result in SERPs that only have one website listed, eliminating you as a possibility even if you're in a related field.
Safe Search
Google won't show adult or profane material when users engage SafeSearch.
Brand Search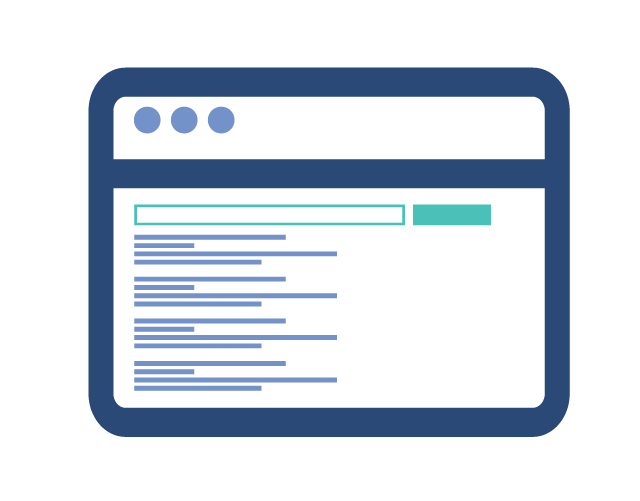 If a user enters a query for a specific brand, Google will show results for it first, even if you rank for keywords that are similar.

It's important to remember that when it comes to SEO, we're working in Google's world. They can introduce updates and algorithm changes at any point, even temporary adjustments that can impact SERPs for a brief amount of time. These are a few of the different features Google uses in its algorithm and on its SERPs that can change a page's ability to rank.
"Google Dance"
"Google Dance" is the unofficial term for sudden, short-lived changes in SERP rankings. It's not an actual Google property, but it's suspected that Google shuffles ranking criteria to check for domains that use black hat strategies.
Google Webmaster Tools Warning
Google will notify site owners about unnatural links. Typically, the owner's site will drop in rank until the problem is addressed.
Google Sandbox
Google's sandbox is used for new sites that receive an unnatural amount of links after their creation, which could be indicative of link schemes. Google limits the visibility of these domains on SERPs in spite of their apparent popularity.
Big Brand Preference
Brand Mentions in the News
Brand mentions that include news results may receive preferential treatment in SERPs.
Google News Box
News-related queries, or queries that have a lot of relevant and new pages, will activate the Google News Box to give preferential treatment to recent updates.
Local Searches
Country Targeting
Google's localization prefers sites with IP addresses that are country-specific to the user.
Domain Diversity
After the Bigfoot update, the number of unique domains on a SERP dropped in favor of relevancy.
Easter Egg Results
Google's Easter eggs may change or completely revamp SERPs based on hoaxes, gags, or other fun additions.
Google Chrome Bookmarks
Google Toolbar Data
Human Editors
Manual Penalties
Reconsideration Requests
Filing a reconsideration request allows Google to re-examine your site and determine whether or not to remove a penalty.
With hundreds of factors playing into the search results for every query, it's critical to carefully comb through your site to check for any elements that may not be optimized or — worse — lead to a penalty.
As SEOs, we may not have definitive confirmation from Google that these are the exact factors they use, but it's the most comprehensive list of SEO ranking factors we have so far. The data and correlations behind each factor is enough to determine that these factors should be primary considerations when you're working on your website.
As SEO changes, we'll update this list to reflect the most accurate representation of Google's ranking factors. Don't forget to check Google Analytics SEO dashboard often to determine your rankings!
Good luck out there — and happy ranking!