June 2, 2021
63 minute read

Macy is a marketing writer with over five years of experience creating content for dozens of industries including food and beverage, home services, and education. She also specializes in creating SEO and PPC content. Her work has been featured by Search Engine Journal, HubSpot, Entrepreneur, Clutch, and more. In her free time, Macy enjoys trying new crafts and reading comic books.
Search engines like Google rely on more than 200 ranking factors when it comes to search engine optimization (SEO). With the rapid pace of algorithm updates, it's a challenge to keep ahead of the latest and most important SEO factors. Lucky for you, though, you have this complete list of SEO ranking factors*.
Keep reading to learn more about the search engine ranking factors used by companies like Google and Bing. Plus, get insight into the most important SEO factors for this year so that you can build a competitive, white-hat strategy that puts your site on the first page!
P.S. For everyone who wants more traffic from their site, there is SEO Checker. Enter your URL to get a complete SEO audit, plus personalized recommendations for improving your SEO so your website can capture more traffic!
*Most search engines do not provide an exact breakdown of their ranking factors or the weight of those factors to prevent spammers from manipulating search results. This list of SEO ranking factors includes confirmed factors, as well as some believed (via studies) to influence rankings in search results.
The 5 most important SEO factors that you can't afford to ignore
With more than 200 search engine ranking factors, it's a time-consuming process to review each one. Understanding which factors influence your position in search results the most can help you start auditing your site, reoptimizing your content, and getting your website to the top of search results now, versus later. That's why we've compiled the five most important SEO factors for you:
1. Responsive design
A responsive design, which adapts to whatever device a person uses, is essential for ranking in results.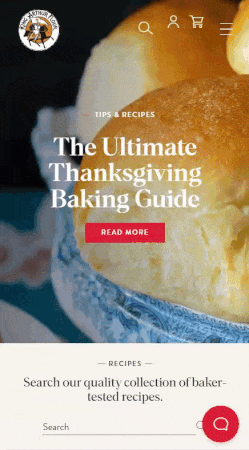 That's because search engines like Google use a mobile-first index, which means its crawlers view your site from the perspective of a mobile user, versus desktop user. If your website isn't mobile-friendly, then it's going to fail when it comes to search ranking factors related to usability and accessibility.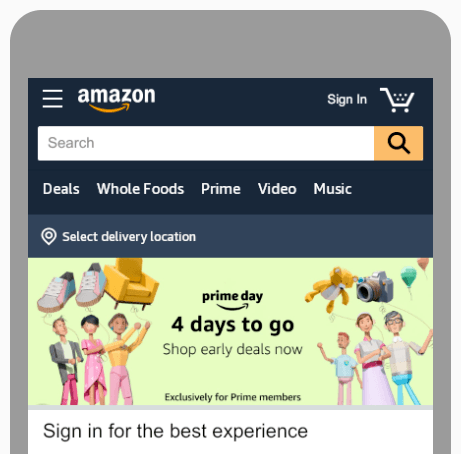 See if your website delivers a mobile-friendly experience with Google's Mobile-Friendly tool.
2. Page speed
Speed is also a critical SEO ranking factor, and one Google admits to using. In addition to crawling and viewing your site from a mobile perspective, Google will also check the speed of your mobile or responsive website. If your site isn't fast enough, it could cost you first-page rankings or even the number one spot in search results.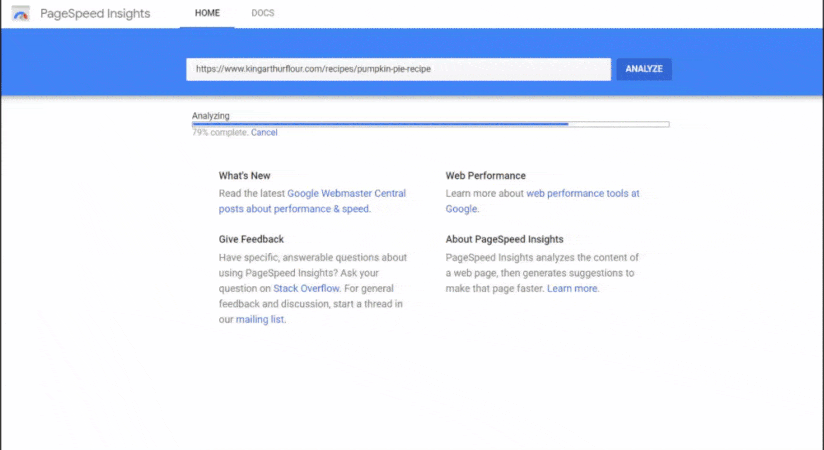 Check your speed for free with Google's PageSpeed Insights tool to see how your pages perform from Google's eyes. If you don't have the resources to follow-up with all the fixes recommended by Google, you can use page speed optimization services to get your site up-to-speed.
3. Links
Links, from backlinks to internal links, also play a critical part in search engine rankings. Compared to other search engine ranking factors, backlinks are essential ranking factors. You want trusted and authoritative websites to link to yours because it sends a positive signal to Google that your website offers valuable content and excellent experiences to users.
Attracting links to your site involves creating top-notch content and conducting outreach for it. In comparison, internal links take on a slightly different role. They help search engine crawlers, whether from Google, Bing, or another search engine, explore and index your site.
Internal links can also help crawlers understand the different relationships between pages, as well as the context of those pages. To succeed at SEO (and rank at the top), you need a link-building strategy and internal linking process.
4. On-page optimization
Optimizing your site encompasses several different SEO ranking factors, including:
Keyword use
Title tag optimization
Content originality and usefulness
Multimedia optimization
And more
From incorporating your keywords throughout your content, headers, and title tags to optimizing images for context, size, and users, on-page optimization requires several essential steps. Miss one, like not optimizing your title tag for your keyword, and you could miss out on top rankings.
5. Accessible website
Earning a spot in search results requires search engines to crawl and index your site. That's why it's essential to maintain an accessible website via a robots.txt file and sitemap.
Even after you confirm your site's accessibility, you can take the proactive step of submitting your site, pages, and sitemap to Google via Google Search Console. The accessibility of your website should also extend to users. You want to create an intuitive and easy-to-use site for users.
If people struggle to use your website, you will struggle to rank in search results and maintain those rankings. Now, are you ready to learn about all the SEO ranking factors behind your rankings?
Looking for an all-in-one SEO audit tool? You've found it.
SEO Checker provides data on key metrics to give you:
Complete SEO score

Content Grade

Site Speed Analysis

and more.
Go beyond SEO ranking factors: Helpful resources for the SEO beginner
Before you start reviewing the ranking factors that search engines like Google use, you may want to check out these helpful resources for SEO beginners.
These articles and guides can answer your questions, plus get you up-to-speed on the latest in search engine optimization.
Once you review (or bookmark) these articles, keep reading to learn all about search ranking factors!
SEO Ranking Factors: Domain
The strength of your domain is a powerful SEO ranking factor. Essentially, your domain is considered when users enter search queries that relate to your website. The more credibility you've built through both on- and off-page factors, the more Google will prefer your domain.
1. Domain age
According to Google, domain age doesn't matter when it comes to ranking in Google search results. A previous Google Webmasters YouTube video provides some more context, stating, "The difference between a domain that's six months old versus one-year-old is really not that big at all."
2. Domain registration length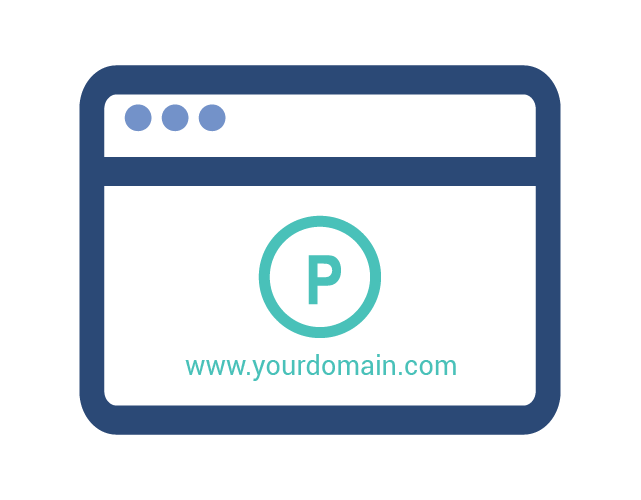 Domains registered for more than a year appear more credible since they've outlived the usual lifespan of doorway domains. A Google patent supports this ranking factor, but some Google team members disagree. As one Google Webmaster Trends Analyst states, "[As far as I know] most registrars don't provide registration length anyway.
That's not what you want to spend your SEO time on."
3. Domain history
Sites that have gaps in registration or questionable histories may have trouble ranking well. This Google ranking factor can become a problem when purchasing a domain from a third-party that used the domain for spam or black-hat purposes, for example.
"Before purchasing a domain, check its record with archive.org."
Protect yourself before purchasing a domain by checking its history in archive.org.
4. Domain authority if page host
New pages on authoritative domains will likely rank better than new pages on lesser-known domains. It's critical to note that domain authority isn't necessarily a ranking factor, but instead a predictor on the likelihood of one domain outranking another domain. That's why SEOs use and reference it.
5. Parked domains
Google can find parked domains, and they're not ranked well since they provide a poor user experience. In 2011, Google even stated, "In most cases, we prefer not to show them [parked domains]," because they offer little-to-no value for users.
6. Exact match domain
Hosting a quality website with an exact match domain (EMD), like "hotels.com," can help your rankings in search results some. However, in 2012, Google introduced an update to penalize low-quality or spammy EMDs, like "buybluejeans.com."

While an EMD can help you, it's essential to make sure your site provides helpful content to users.
7. Country-specific TLD or extensions
A country code, like .tv, .cn, or .de, may help you rank in that country because it signals that your content can help users in that country or region. It can also hinder your ability to rank globally, however.
8. Server flagged as spam
Depending on your site's hosting plan, you may share a server with several other sites. If that's the case, and your shared server features spammy sites, it can potentially affect your website's ranking in Google search results. According to Google Webmasters, though, "Google understands that shared web hosting happens.
You can't really control or help who else is on that IP address of Class C subnet." It's more so when a server features 99 percent of spammy sites that Google may take a second look at your website.
9. Domain flagged as spam
If your domain ever gets flagged for spam, it'll likely impact that site's performance negatively. Even if you try to restore the site and remedy penalties, Google will often look at the website skeptically because spammers can use the tactic of destroying and restarting a domain to make it look trustworthy again.
10. Concise URLs
Simple and descriptive URLs help Google contextualize your page. While URLs serve as a minor Google ranking factor, they help crawlers and users understand what your page and website are about, which is why concise, to-the-point URLs are a smart way to go.
11. URL string
An easy-to-read URL sends positive signals to Google's crawlers. If you create a long, wordy URL, you make the lives of users (and the jobs of crawlers) difficult. A recent study by Ahrefs also confirms that shorter, not longer URLs, generally perform better in search results.
For the best results, keep to 50 to 60 characters for your URLs.
12. Public vs. private WhoIs
Public WhoIs can help keep your site in good standing. And although it hasn't been addressed since Pubcon 2006, a Google team member said private WhoIs isn't necessarily bad, but it can raise some eyebrows in conjunction with other negative factors.
13. Spammy WhoIs Owner
When looking at SEO ranking factors, it's also worth considering the impact of a penalized WhoIs owner. If the person that owns a site has a spammy, black-hat track record, Google may use that as a factor in ranking websites that the individual owns.
14. Server locations
The physical location of your servers can affect rankings in location-focused queries. A Google Webmasters video, for example, states, "We do absolutely try to return the most relevant results to each user in each country, and server location (in terms of IP address) is a factor in that."
SEO Ranking Factors: Site
Site SEO ranking factors cover the elements that you have sitewide. This set of search engine ranking factors includes categories like infrastructure, stability, reliability, and more.
If you want to maintain a strong position in SERPs, you must make sure your site operates like a well-oiled machine for search engines and users.
15. SSL / HTTPS

A Secure Sockets Layer (SSL) certificate provides your website's URL with the Hyper Text Transfer Protocol Secure (HTTPS) designation, which shows users that you have a secure site. Google uses HTTPS or SSL as a "very lightweight signal," but it plays a significant part in building trust with users.
16. Site architecture
A site with clean, well-coded architecture is easy for Google to crawl and index. Google confirms this approach, adding, "We should be able to crawl from one URL to any other URL on your website just by following the links on the page…if that's not possible [such as by only having a sitemap for discovering URLs], then we lose a lot of context."
17. Site usability
Websites that provide a smooth, intuitive interface for visitors commonly rank better than those that are clunky and difficult to navigate. That's because sites with a poor usability score tend to drive high bounce rates, which serve as a ranking factor.
18. Site reliability or uptime
If your site frequently crashes or experiences downtime, it may have trouble ranking well. Generally, if your website goes down for a few hours or a day, Google doesn't look at it any differently. It's when your site is unavailable for weeks that your search rankings may go down.
19. Site reputation or reviews
If you have good reviews on sites like Yelp, you could rank better than if the reviews were negative. Research in 2010 revealed, however, that companies could gain visibility with negative reviews. Google launched a quick fix at the time with plans to build on it.
20. Site over-optimization
Google looks for over-optimization factors to determine if a site should get penalized. A Google Webmaster Trends Analyst confirmed this SEO ranking factor, stating, "That [over-optimization] is totally a thing…It's literally optimizing so much that eventually it starts hurting."
21. Frequency of site updates
Google likes to see new, unique, and "fresh" content routinely on sites. According to Google team members, though, frequency doesn't guarantee increased visibility in search results. Publishing more often, however, can help your business create more content to reach and attract your target audience.
22. Duplicate meta descriptions across site
Duplicate meta descriptions can make it more difficult for Google to crawl and contextualize your pages. While Google doesn't usually penalize sites for duplicate content, it sees duplicate content as a signal that your website doesn't have anything valuable to offer because it's identical across the board.
23. Spammy meta descriptions
Meta descriptions are essential to show users what is on your page before they click, so Google will penalize sites that either spam or mislead users in their meta descriptions. Aim to provide users with an original description that summarizes your page and motivates users to click.
24. Mobile-friendly or responsive site design
Mobile-friendliness and responsive design are now ranking factors for Google. Websites that aren't mobile-friendly can suffer in search engine results pages (SERPs) rankings. Use Google's Mobile-Friendly Test tool to make sure your site checks off this SEO ranking factor.
25. Breadcrumb navigation

Named for Hansel and Gretel's strategy to escape forests, breadcrumb navigation makes it easy for visitors and Google to look through your website. If you use breadcrumb navigation (hint: you should), follow Google's dedicated guidelines for it.
26. HTML sitemap
An HTML sitemap makes it easy for Google to crawl and index your website thoroughly. While it does not determine your site or pages' ranking, it does help Google get more of your website crawled, which can result in better visibility in Google search results. Even if you have a small site, create a sitemap and submit it to Google via Google Search Console.
27. Site-wide content changes
Drastic changes to your site (like a site-wide redesign) may signal a timeliness factor to Google. A redesign, however, may harm your rankings for any factors that you've changed along the way. For example, if the speed of your site and pages decrease, that can lower your position in search results.
28. "Contact Us" pages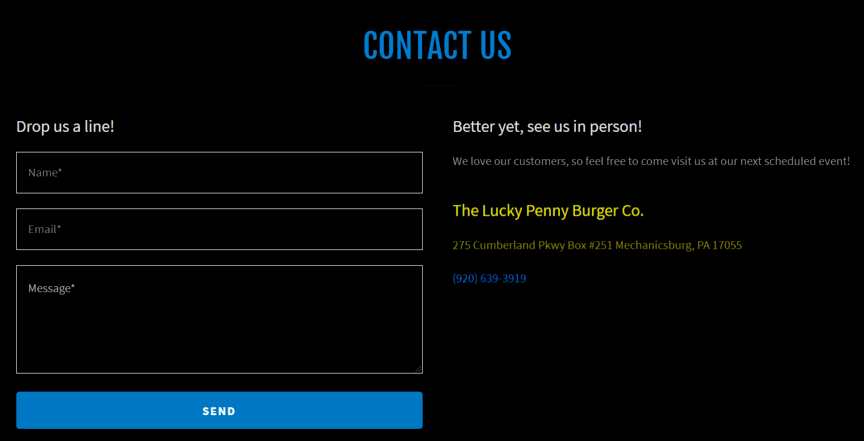 A "contact us" page may help a domain rank locally since it lists your name, address, and phone number — three of the most valuable ranking factors in local SEO. Google's "Search Quality Evaluator Guidelines" even mention the importance of having contact information.
29. Time on site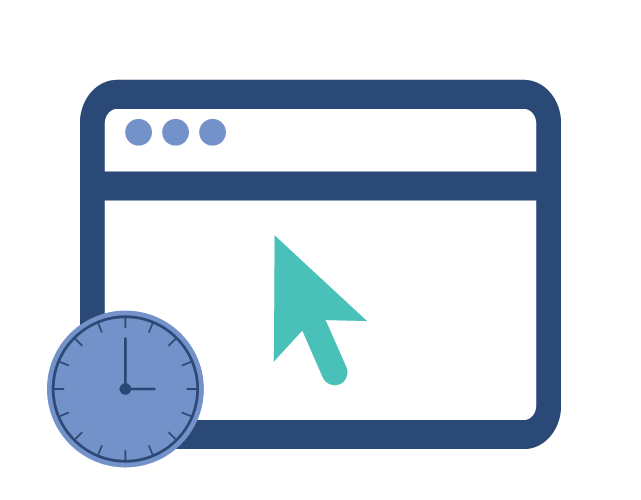 If a visitor is active on your page for a few minutes, the page receives more credibility than if a visitor leaves after a few seconds. When someone stays on your site for a while, it's a positive signal that your website (and content) provide what that person needed and wanted at the moment.
30. Hacked site
A hacked website can also harm your visibility in search results (as demonstrated by the case study of Search Engine Land). In some cases, Google may even deindex your site, removing it from search results entirely. If you suspect your site's been hacked, use Google's "Help for Hacked Sites" resource.
SEO Ranking Factors: Page
Almost everything you add onto a page can influence Google's perception of it, and following their recommended guidelines makes it easier for their bots to crawl your pages to find the information they need.
The more thorough you are with your page construction, the more likely your page will rank well.
31. Microformat or structured data support
It's possible that pages with microformat or structured data rank better than those without it.

According to Google, "There's no generic ranking boost for [structured data] usage…However, [structured data] can make it easier to understand what the page is about, which can make it easier to show where it's relevant."
32. Page loading speed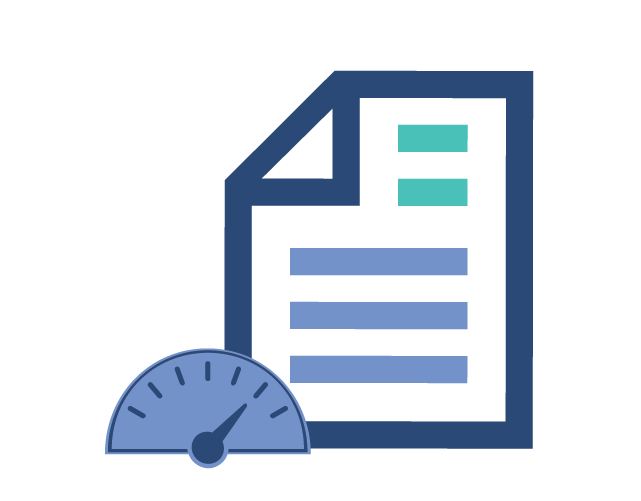 The faster your page loads, the better it will rank in mobile and desktop search results. Google uses page speed as an SEO ranking factor because it plays a monumental role in the user experience. According to Google, "Users want to find answers to their questions quickly and data shows that people really care about how quickly their pages load." Check the speed of your site's pages with Google's PageSpeed Insights tool.
33. Page speed in Chrome
Another Google-specific ranking factor is page speed in Chrome browsers. Google will pull data from Chrome users to deliver PageSpeed Insights scores. This feature provides your business with direct insight into how most users will experience your site and its speed.
34. Code and W3C compliance
Efficient coding and complying with W3C guidelines may not be strong SEO ranking factors, but they help. While Google doesn't provide a boost for top-notch coding, it does penalize extremely coded, excessively large pages by not even indexing them in some cases.
35. Doorway pages
A doorway page doesn't help your rankings in Google search results. It's a negative Google ranking factor because these pages funnel users to the same destination. For example, someone may click three different pages in the same search result and get redirected to the same page.
36. Page proximity to homepage
Internal linking is a critical part of any SEO strategy. It's also why many SEOs suspect that the closer a page is to your homepage, the better the chance it has to rank higher in search results, especially competitive ones.
37. PageRank
PageRank is a core part of Google's ranking factors. Google even mentioned in 2017 that, "after 18 years, we're still using PageRank." Generally, a higher PageRank tends to correlate to more authoritative pages.
38. Page age
Aged evergreen content that is appropriately targeted can rank highly for relevant keywords. If you want to make the most of this ranking factor, however, it's essential to update evergreen pages to ensure they remain accurate and up-to-date to provide users with the most value.
39. Page categorization

Organization matters when it comes to ranking on Google. By creating relevant categories for your pages, like "https://www.example.com/products/shoes" to house footwear product pages, you can send a positive signal to Google.
40. Page sources
Citing quality references for a claim can signal quality on your behalf, or at least make you more trustworthy for visitors. While Google denies that outgoing links serve as a Google ranking factor, a study found that relevant outgoing links to trusted, authoritative sites do influence rankings.
41. Page layout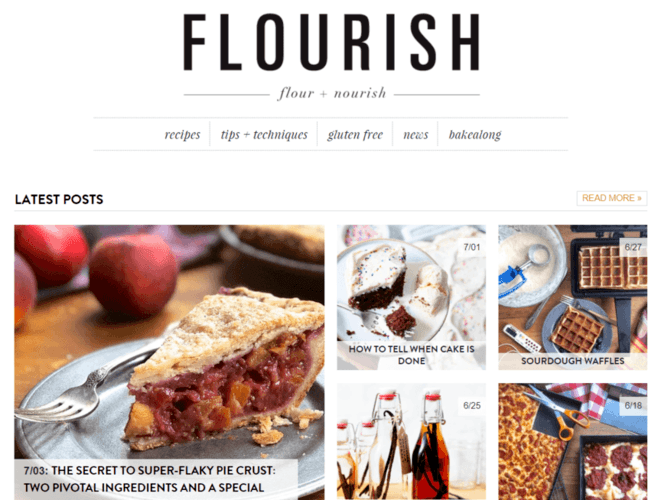 An attractive, intuitive, and engaging page layout that shows the main content immediately — without intrusive ads — is important to your page's rankings. In 2012, Google launched an update that focused on this SEO ranking factor and confirmed in 2017 that it's still a vital part of SEO.
42. Tabs
There is frequent debate over content tabs as a Google ranking factor. While Google says it does crawl and index content hidden in tabs, studies have found the opposite. If you're looking to create a mobile-friendly website, it's best to stay away from tabs because of how they impact the mobile user experience.
43. Page quantity
According to Google, the number of pages on your site means nothing when it comes to Google ranking factors. Many SEOs focus on this factor, however, because additional pages can help your target more keywords, plus show Google that you're not an affiliate site. No matter how much content you create for your website, make sure it's original and helpful.
44. Page location in sitemap
An indirect ranking factor is the location of a page in your sitemap. Again, a sitemap does not determine the actual ranking of your pages. Instead, a sitemap can help Google find, crawl, and index your website faster, which can put it on the map in search results.
If you place a page higher in your sitemap, it will likely get served first by Google's crawlers.
45. Rel=Canonical tags

In the event you have duplicate content on pages, a canonical tag (also known as rel=canonical) will tell Google which page you want to show up in search results. A canonical tag is also helpful because it influences other SEO ranking factors, like syndicated content.
46. Popups and distracting ads
Using spammy or flashing ads to distract users from a page's content can make websites rank lower in SERPs. Google confirms its position on this SEO ranking factor in its "Search Quality Evaluator Guidelines." The guidelines recommend avoiding ads that are:
Difficult-to-close
Shocking
Disturbing
Require download of an app
For the best results and visibility, focus on your user first when it comes to allowing ads on your site.
47. Ads "above the fold"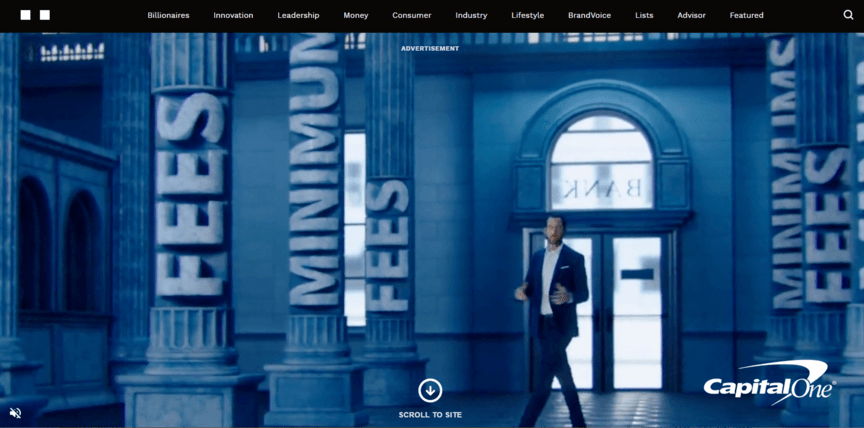 Google penalizes sites with ads and thin content in the upper portions, also called "above the fold" of their pages. This ranking factor emphasizes user experience. If you want to rank at the top of Google search results, you need to prioritize the user experience.
48. WordPress tags
While some Google team members wouldn't, "waste a lot of time [creating tags] because Google…can normally tell what your post is about," using tags on WordPress (if you use WordPress) can help show the relationship between multiple posts.
49. Page over-optimization
Like your site, you can also over-optimize individual pages. If you optimize your pages with irrelevant or "toxic" assets, Google will penalize your page in SERPs. Additional examples of over-optimization include keyword stuffing and multiple H1 headers on a single page.
50. Bounce rate
For a few years now, Google team members have said that bounce rate isn't the best SEO ranking factor because it's easy to spam. That's hasn't stopped SEOs from looking at bounce rate as a ranking factor though, because it can often indicate when a page isn't delivering on user expectations.

Even though Google debunked this myth, research has shown that bounce rate seems to play a role in the SERPs. A 2017 study by SEMrush of more than 600,000 keywords, for example, found that bounce rate was an important factor when it came to rankings.
51. DMCA
Google demotes pages based on repeat DMCA complaints. The DMCA or Digital Millennium Copyright Act protects copyrighted material, like videos, audio, text, and images. If you receive a DMCA complaint, that means your site hosts copyrighted material without permission.
52. Direct traffic
Sites that acquire more direct traffic are more likely to be high-quality sites in Google's eyes, especially if site visitors are using Chrome. The 2017 SEMrush study, as well as a cognitiveSEO case study, supports this SEO ranking factor, rating direct website visits as the most important ranking factor.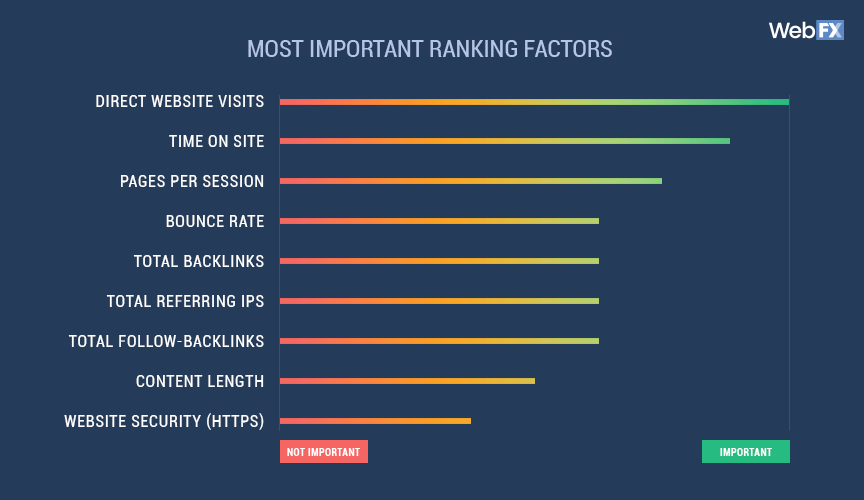 53. Repeat traffic
If users return to your page, you'll likely receive a boost in your rankings. You can drive repeat visits to your pages a few ways, like by publishing articles focused on the latest happenings in your industry and in-depth guides on a topic that matters to your readers.
54. Terms of service and privacy policy pages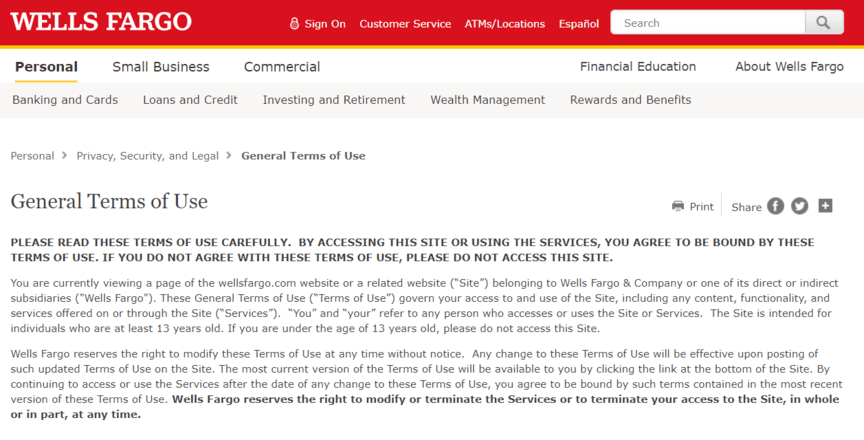 TrustRank is a core part of Google's approach to combatting webspam. It measures trust signals, which can include your Privacy Policy and Terms of Service pages. Create these pages on your website to send Google a positive signal when it comes to your site and its trustworthiness.
SEO Ranking Factors: Content
Content is king, and content is a valuable addition to any digital marketing strategy.
These SEO ranking factors can also be some of the most fun to optimize since they give bloggers, designers, and other content creators the chance to discuss personal passions, related news, and provide content that offers actual value to real people. If you produce content made for search engine users and provide them with a quality experience, Google will like you more.
55. Content length
The length of content you have on a page reflects an attention to detail and quality, as opposed to shorter, less helpful alternatives. Studies also show that longer content receives more social shares (which can also serve as an indirect ranking factor), organic traffic, and higher rankings.
56. Content structure

How you structure your content can also influence its performance in search results. If you include a table of contents, for example, some SERPs may use these headings as sitelinks, which can improve ranking factors like click-through rate (CTR) and organic traffic.
57. Grammar and spelling
While not a direct Google ranking factor, Google recommends looking at grammar and spelling as a signal. That's because proper grammar and spelling correlate with higher page rank and reputation. Plus, the "Search Quality Evaluator Guidelines" frequently mentions spelling, grammar, and punctuation.
58. Reading level
A team member of Google's search quality team previously said, "I would think about the words that the user is going to type, which is typically going to be…the regular words, rather than the super-scientific stuff. You can find both ways to use them, but…err on the side of clarity if you can."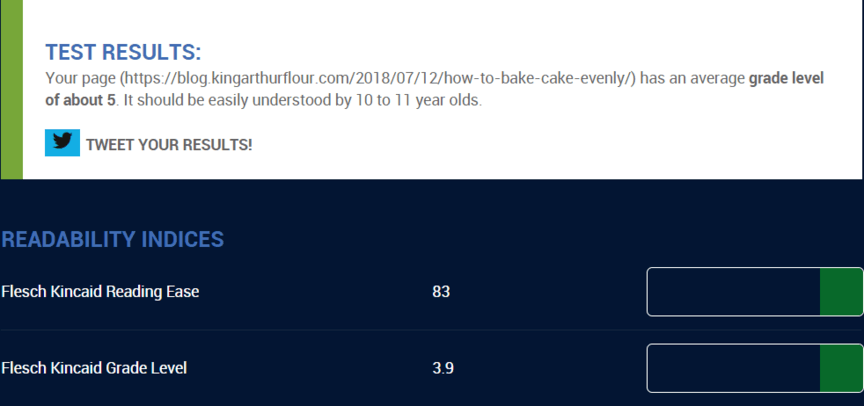 The team member also confirmed that the reading level isn't a massive Google ranking factor. It can, however, influence the experience of users on your page.
If they can't understand what you're explaining, they aren't going to stay on your site or return to it when they're looking to learn more.
59. YMYL
In recent updates, Google's focused on improving "Your Money, Your Life" or YMYL results. Its "Search Quality Evaluator Guidelines" even mention that Google maintains, "very high Page Quality rating standards" for YMYL pages — specifically expertise, authoritativeness, and trustworthiness or E-A-T. According to a recent white paper, Google says it tries to determine E-A-T via:
PageRank
Search Quality Evaluators
Additional signals
For your content to succeed and rank for YMYL queries, you need to match E-A-T standards.
60. Co-occurrences
Co-occurrences happen when the words around a backlink show Google what a piece of content is about. For example, if you publish a blog post with a backlink to a recipe, Google may look at the words around it, like "baking" and "quick dessert" to determine that it's a quick baking recipe for a dessert.

61. Relevant terms or semantic search
The launch of Hummingbird and RankBrain helped Google's ranking factors go beyond keywords. That's why, if you use a variety of terms related to the keyword you want to rank for (instead of just repeating the keyword itself), your ranking may increase.
62. Quality and usefulness
According to Google, "One of the best ways to [have a well-rounded site] is to have fantastic, interesting, useful content." Useful content may rank better than other content because it provides a better user experience for searchers. Plus, it naturally entices links.
"One of the best ways to [have a well-rounded site] is to have fantastic, interesting, useful content."
Keep in mind, though, that quality and usefulness aren't the same things. You need to combine the two to create A-plus content.
Think about your reading level, for example, and your audience to write useful yet high-quality content.
63. Insightful content
Content that shows thought and insight is the cornerstone of quality. It also helps a piece of content rank for the long haul. Focus on making your content not only original but also insightful and helpful, like by including your unique experiences.
64. Unique content
Having on-page content that is 100 percent unique tells Google that your page is one-of-a-kind. Original content is a critical SEO ranking factor because it matters to users immensely. If you aren't providing the content that people want, you aren't going to rank where you want.
65. Holistic content
The holistic approach to content covers topics fully. It addresses the core topic, plus similar issues for a conveniently packaged piece of information. For example, if you're writing about general car maintenance, your guide may cover what that includes, how much it costs, and more.
66. Syndicated content
Syndicated content must be incorporated carefully to rank well in Google searches. If it's not modified enough, it can get viewed as duplicate content, which can cause problems. It's also worth noting that in some cases, the syndicated content can outrank the original content due to other SEO ranking factors.
67. Automatically generated content
Autogenerated content often gets penalized, and it's a surefire way to lose rank in Google's search results. Google specifies that automated content created to manipulate search results and users will likely receive an action or penalty from the search engine.
68. Additional page content
Additional page content includes helpful on-site interactives, like calculators and planners. This kind of supplementary content gives Google an indication of your page's context, relevance, usefulness, and quality. You can learn more about this kind of content in Google's "Search Quality Evaluator Guidelines."
69. Timeliness of content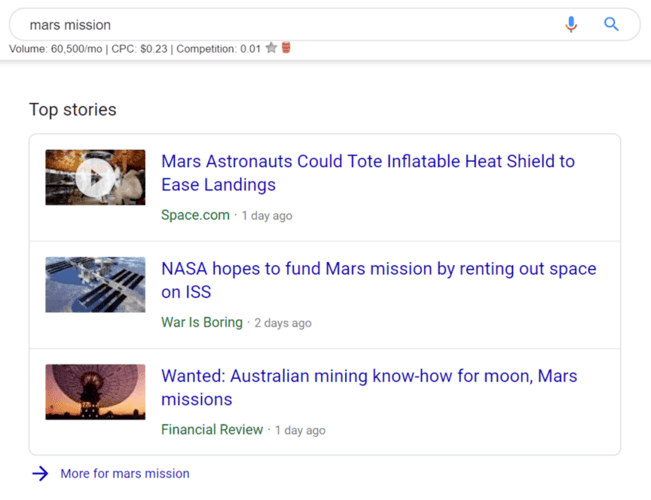 Google likes up-to-date content for time-sensitive or newsworthy queries. While Google says it doesn't favor fresh content, it does provide users with the latest content for searches related to the weather and trending topics, for example.
70. Significance of content changes
If you're going to make a significant change to a trusted page, it's best to delete as little traffic- and conversion-oriented text as possible while adding more quality, in-depth text. Removing large sections of valuable content can make you lose rank on SERPs since you'll lose keywords, word count, and quality.
71. Frequency of content changes
If you update your blog regularly, Google will more frequently index your site to look for changes, as well as increasing the number of pages you can have on SERPs. Remember, though, that an active blog doesn't guarantee visibility in search results.
72. Google Panda and content quality
Google's Panda update penalizes low-quality content and demotes it in SERPs. As this update happened back in 2011, it's been an SEO ranking factor for a while now. That's why quality, useful, and original content has become the standard among experienced SEOs.
73. Number of comments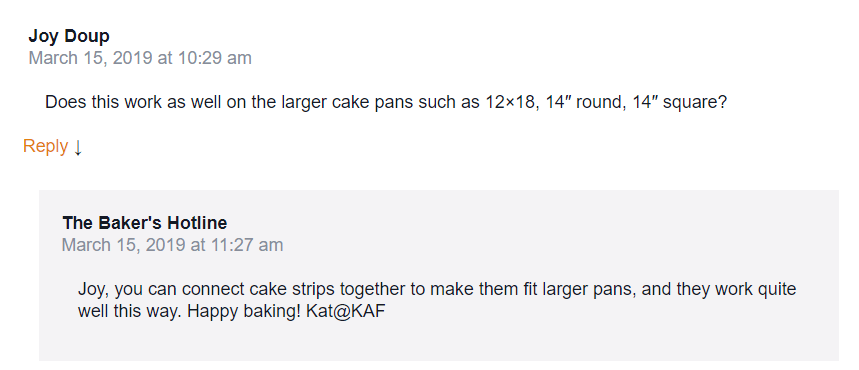 Google may view the number of comments on a blog or article as an indication of its worth and engagement. While a minor ranking factor (according to Google), comments can still demonstrate the worth and value of your content, as well as serve as social proof for new site visitors.
SEO Ranking Factors: Multimedia
Visuals are a critical part of the online experience. People expect pictures, screenshots, videos, and even GIFs to help them understand a piece of content.
No matter what kind of website your business manages, you need to deliver when it comes to SEO ranking factors for multimedia.
74. Multimedia
Multimedia, from images to videos to audio, is an excellent way to engage users. It's not easy for crawlers to "read" this content though, so you must properly title, tag, and describe your site's audio, photos, and video content so search engine crawlers can read and understand them.
75. Image alt text
Images are a critical part of any piece of content, which is why it's worth mentioning their role as an SEO ranking factor. Using descriptive and informative alt text helps Google understand the images on a page, which can help you appear in featured snippets and at the top of Google Images search results.
76. Image optimization
Optimized images need to have not only relevant and informative alt text but also appropriate file names, titles, descriptions, and captions to make them easier to read for Google's crawlers. They also make your visual content accessible to all users.
77. YouTube optimization
YouTube videos can rank in SERPs over other video hosting platforms, making it the best place to upload any videos for your site. Your YouTube account also doubles as a strong SEO presence since YouTube is the second-largest search engine in the world.
SEO Ranking Factors: Keywords
If you want your site to show up in SERPs related to your business, you have to use keywords. These are the words that Google users type into the search bar to find what they want.
In general, targeting your pages to specific keywords is a great idea. But, as with other forms of optimization, make sure you don't overdo it.
78. Keyword in title tag
Keyword-rich title tags are essential to ranking well. Use them to your advantage. For the best results, keep your title tag under 60 characters.
If you use more than 60 characters, your risk getting your title tag cut off by Google.
79. Keyword at the beginning of title tag

When writing your title tags, keep your keywords as close to the beginning as possible. Make sure, however, that you're still using clear, concise language. If you use your keyword at the start, but it doesn't make sense, it's not going to help you.
80. Keyword in URL

Keywords directly in URLs send helpful relevancy signals to Google. According to Google, having keywords in your URLs is a minor ranking factor. They wouldn't even recommend updating existing page URLs to include your targeted keyword.
81. Keyword as first word in domain name
Keywords at the beginning of your domain name can be helpful, but they aren't critical. Google even states that including a keyword in a domain name won't guarantee that your domain will automatically rank for that keyword. In some cases, brandable websites can even perform better.
82. Keyword in domain
It's not as important as an SEO ranking factor as it used to be, but keywords in domain names can still send a relevancy signal. If it makes sense for your business, include your keyword, but if it doesn't, go for a branded domain name instead.
83. Keyword in meta description tag

Google doesn't use keywords in meta descriptions as a ranking factor anymore. That hasn't stopped SEOs from optimizing meta descriptions for crawlers and users, though. That's because a meta description that includes your keywords can send helpful relevancy signals.
84. Keyword in H1 tags
A page's H1 tag is a chance for a second, less important title tag. Your H1 header doesn't work as a Google ranking signal necessarily. Instead, it provides a relevancy signal for not only Google but also users arriving on your page.
It's worth mentioning that it's also okay to use multiple H1 headings on a page.
85. Keyword in H2 and H3 tags
Keywords in H2 and H3 tags can also signal relevancy to Google, though they're not weighted as heavily as H1 tags. If you use H2 and H3 tags, it's best practice to include your core keyword or a related keyword in these headings, as they can signal to users and Google that your page offers what they need.
86. Keyword frequency
It's likely that using a keyword more often than other phrases sends relevancy signals. Do not, however, stuff your page with keywords. That will work as a negative ranking factor and prevent your page from performing as well as it could.
87. Keyword density
Instead of spamming your keywords, Google prefers if you intercut them naturally throughout your content for a more user-friendly appeal. Before you publish your content, read it aloud. You'll quickly spot places where your keyword density is too much.
88. Keyword prominence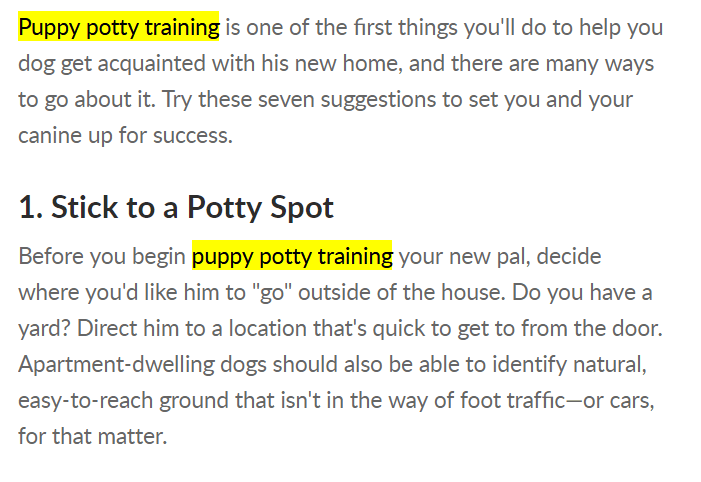 Keywords in important page locations help the page rank for those terms. You can improve your keyword prominence by following some best practices, like using your keyword in your title tag, first paragraph, and headings.
89. Exact keywords vs. partial keywords
Exact match keywords may better reflect a user's intent and relevancy so that they could rank higher than partial ones. For example, you may target the keyword, "winter car tires," and use that in your title tag, as well as some partial versions of it like, "winter tires for your car" in your content.
90. LSI keywords
Latent semantic indexing (LSI) keywords may help contextualize your page. These keywords, for example, can help Google understand whether your page talks about Apple the tech company or apple the fruit.
91. LSI keywords in title and description tags
It's possible that LSI keywords in certain tags can help Google determine relevancy. While not a confirmed SEO ranking factor, it's worth using LSI keywords in title tags and meta description tags if writing about a topic or keyword with multiple contexts.
92. Quantity of other ranked keywords on site
If your page ranks well for keywords on your site, it may signal quality so you can rank for new pages as well. This search engine ranking factor can serve as a reference check and support your website's reputation for producing quality content.
93. Organic keyword CTR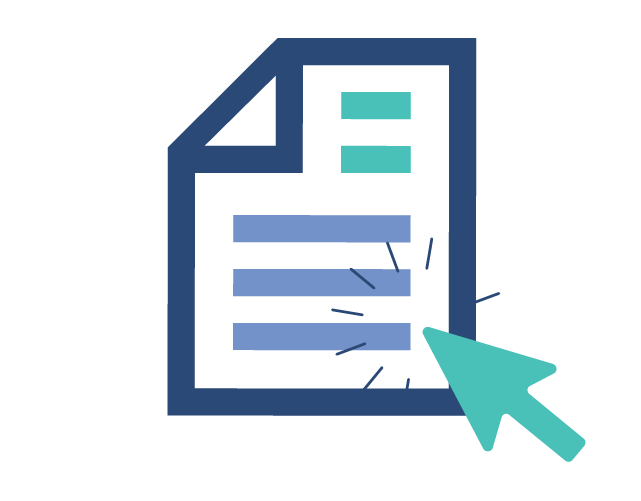 While Google says that organic CTR does not serve as a ranking factor for Google, many SEOs continue to use it. That's because various studies have found mixed results, with some finding that CTR influences rankings and others not so much.
94. Organic CTR for all keywords on site
If all your site's keywords have a high organic CTR, Google may view your site as a quality website. Again, Google hasn't confirmed this SEO ranking factor directly. Research by SEOs, however, seems to suggest that it may play a minor part in your rankings.
95. Keyword in subdomain
The name of your subdomain, like blog.google.com versus google.com, can also serve as a search engine ranking factor. In most cases, however, this SEO ranking factor isn't something most webmasters have to worry about when looking at their SEO strategy.
SEO Ranking Factors: Anchor Text
Anchor text refers to the text you use when linking to another site. The more descriptive and concise you can be, the better the link will appear.
However, Google's crawler can also infer context based on the words around anchor text. That means that links to your site aren't the only factor impacting your ranking — it's also the words the link uses.
96. Anchor text context
Google has a patent to read context for links. While it's unconfirmed whether it's active, this mechanism may send significant relevancy signals to Google's crawlers.
97. Sentiment around anchor text
Whether someone links to you because they like you or hate you is evident in what they write, and Google can now gauge sentiment, possibly.
98. Branded anchor text
Using a brand name in anchor text may send a strong signal to users and Google (but be careful not to over-optimize). In some link building strategies, companies will find mentions of their brand online and then conduct outreach to earn a link for that mention.
99. Spam anchor text
Identical anchor text, suspicious exact-match links, and other indications of paid links can result in penalties. According to Google, other actions that fall under this SEO ranking factor include text ads that pass PageRank, low-quality bookmark or directory site links, and forum comments with optimized links.
SEO Ranking Factors: Outbound Links
Google uses outbound links as an on-page ranking factor. Like citing sources in an academic paper, you should also link to credible sources where appropriate on your website.
The more credible, authoritative, and important the sources are, the better Google will rank your page. Just don't overdo it or Google may think you're spamming!
100. Outbound link quality
If you link to credible sources, including those that have high authority, like .edu or .gov TLDs, and similar subject matter, Google may be able to contextualize better and rank your page. A recent study discovered a correlation between outbound link quality and rankings, too.
101. Outbound link quantity
Outbound links can help your page rank — as long as you don't overdo it. If you do, and those links direct users to spammy sites, you can receive a Google penalty. Remember, with search engine ranking factors like these, you need to think about the user experience.
102. Number of outbound links per page
External links can direct users to valuable content, but too many external links can diminish the amount of PageRank passed. If you want to make the most of PageRank, avoid adding one hundred or more outbound links to a single page.
103. Outbound link motif
Crawlers may contextualize the links you use to determine the overall theme of your page so that it ranks for the most relevant queries. As an example, if you have a page discussing cars that links to an external movie-related page, Google may see that your page relates more to the movie, "Cars," then actual vehicles.
104. Excessive use of NoFollow
The rel="nofollow" tag tells crawlers to not follow the links on a page or a specific link on a page. While Google says that it doesn't use excessive use of the nofollow tag as a Google ranking factor, many SEOs see it as one and try to avoid using nofollow too much.
105. Internal page link quality
When you link internally, higher-authority pages may pass more equity to your newer pages than if you link lots of new pages together.
106. Internal page link quantity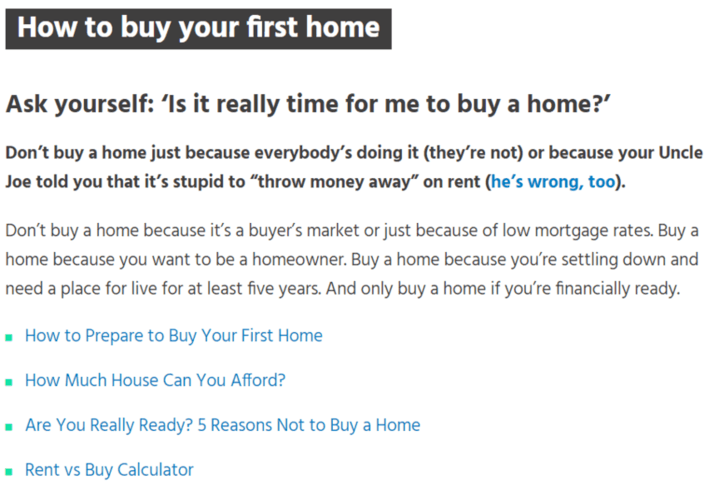 The number of internal domain links that go to a page can show that the page is relevant to a variety of other information on your site. However, too many internal links can create problems.
107. Internal link anchor text
Anchor text can contextualize internal links, though it's not a critical part of the linkbuilding process. According to Google, if you update your internal link anchor text, making it more understandable for users also makes it easier for crawlers to detect the context of those links and pages.
108. Broken or 404 links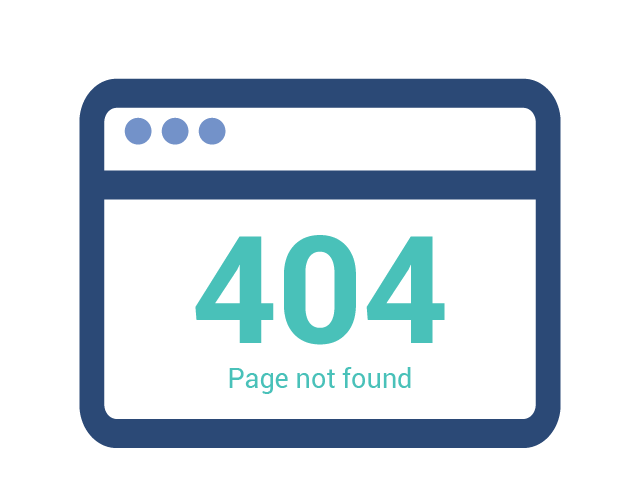 If you refer to too many broken links in tandem with other negative indicators, Google may decide your website provides a poor user experience and demote it accordingly. Your team can keep this SEO ranking factor in top condition by auditing your site each month for broken links.
109. Excessive 301 redirects
According to Google, using roughly four or more 301 redirects chained together for the same page will make Google stop crawling your page. An excessive amount of 301 redirects can also diminish PageRank, which impacts another critical Google ranking factor.
110. Cloaking
"Cloaking" is the process by which webmasters list a website under one context and then redirect a user somewhere else after a click. It's a surefire way to get on Google's bad side and even de-indexed.
111. Affiliate links
If you partner (or affiliate) with other properties and you link lots of them together to gain credibility, Google may penalize you. While affiliate sites can rank successfully, many SEOs believe that Google looks at websites that earn revenue from affiliate programs with a critical eye.
112. Widget links
A search engine ranking factor that can hurt your strategy comes from widget links. With these links, your business creates a widget, like for providing today's weather, and when users add that widget to their sites, they automatically send a link to yours. Google doesn't care for the unnatural linking that happens from widgets, which is why webmasters that use them may receive a penalty.
If you do use widget links, it's essential that these links use the rel="nofollow" tag.
113. Hidden affiliate links
If Google finds that you're hiding affiliate links on your page, especially through cloaking, you'll be penalized.
114. Links to bad neighborhoods
If you link to websites within a network of disreputable sources, you could get penalized for spam.
115. Selling links
Google demotes all domains that they believe engage in link selling. According to Google, if you do pay for or sell a link, users need to know. You should use the rel="nofollow" tag, for instance, as well as tell users in the content about the sponsored or advertised link.
SEO Ranking Factors: Inbound Links
Inbound links (also called backlinks) are one of the essential elements of successful SEO.
Links from reputable websites show Google that you're trusted by other site owners, which will help the linked pages and your overall site rank better in SERPs. This philosophy was the foundation of Google's creation in the 1990s, and links still matter today.
116. Quantity of linking root domains
The number of unique websites that link to you is one of the most important ranking factors in SEO. A recent study, which encompassed one million search results, discovered that this search engine ranking factor correlated with higher rankings more than any other factor.
117. Age of linking domain
The age of domains that link to you appears to matter. Older domains likely perform better than younger ones.
118. Authority of linking domain
Google prefers to see links to your site come from authoritative domains, meaning links from trustworthy sources will carry more weight than others.
119. Authority of linking page
The authority of a specific page that links to you may also play a role in your own page's ranking.
120. Sudden influx of links
A surprise jump in the number of links to your website may make Google think you paid or traded for links, which can bring on a penalty. This is also a negative SEO technique that competitors may use to damage your rankings.
121. Quantity of links from individual C-Class IPs
Unique C-class (or C block) IP addresses can show that your links are coming from sources outside of your business, indicating that you have helpful, varied, and accessible information. While you probably won't have to worry about this SEO ranking factor, it's one that black-hat SEOs try to leverage. A recent study confirmed that Google uses this as a ranking factor for its search results.
122. Quantity of links from same C-Class IPs
Having a ton of links from the same C-class IP address may be a sign of blog network or affiliate linkbuilding, which can result in penalties.
123. Quantity of total linking pages
When you're building links, the total number of other pages that link to yours plays a massive part in ranking well.
124. Links from certain TLDs
Though Google has denied TLDs have different link power, links from .gov and .edu sites appear to carry more weight when linking to your domain.
125. Links from competitors
You and your competitors are always fighting for links. That means links from websites that share real estate with you in SERPs may have a greater impact on your ranking than links from non-competitors.
126. Links from bad neighborhoods
If you get a link from disreputable sites that link to (and receives links from) disreputable sites, Google may associate your domain with poor sources. As a side note, you can request to remove these kinds of links with Google's disavow function.
127. Links from low-quality directories
Earning backlinks from low-quality directories can also hurt your SEO strategy. That's because Google considers low-quality directory or bookmark site links as a form of unnatural links.
128. Links from unrelated sites
If your website receives a significant number of links from sites unrelated to your industry or coverage, you can increase your likelihood of receiving a manual penalty from Google.
129. Links from articles or press releases
Before, SEOs could use links from press releases or articles to build their backlink profile, which helped several SEO rankings factors. Due to abuse, however, Google now sees an abundance of article or press release links as link schemes.
130. Co-citations
Co-citations describe a content-driven connection between two websites, without any links. Each site mentions the other and discusses a similar topic. A third site may also become involved, linking to each of these two websites.
This concept relates to co-occurrence, which discusses the frequency and proximity of keywords on a website and their relationship with one another. It also ties into another search engine ranking factor: LSI.
131. Unlinked brand mentions
While unconfirmed, some SEOs believe that Google does recognize unlinked brand mentions. Google even says that, while it doesn't see brand mentions as a link, it does cause indirect effects. A user, for instance, may search for your brand later.
132. High link percentage from low-quality sites
Receiving lots of low-quality links from blogs, forum profiles, and other common spam accounts may earn you a penalty from Google. That's because, from Google's perspective, it looks like your website collaborates with sites that use black-hat SEO.
133. Links from diverse sources
If you only get your links from one source, those links will likely carry less weight than if you have a varied link profile stretching several industries and fields.
134. Links from relevant sources
At the same time, links from domains in a similar niche will likely help you rank better than links from completely unrelated sites.
135. Linking domain relevancy
Google penalizes sites with large quantities of links from irrelevant domains, as this is a signal of link schemes.
136. Links from sites on relevant page levels
According to the Hilltop algorithm, receiving multiple links from "expert" pages can make you an authority, giving your domain an overall boost.
137. Links from authority sites
This Google ranking factor also pulls from the Hilltop algorithm. If you receive multiple links from "authority" pages that will generally help the linked page and your site rank better.
138. Links from Wikipedia
Wikipedia only uses nofollow links, but their brand mentions may still impact your site's ability to rank. Companies can try and leverage this search engine ranking factor with tools like WikiGrabber, which finds relevant pages with broken links.
139. Links from hub pages
Establishing an internal link hub for different topics may help the rankings of your pages. For example, you may create a resource hub for educational articles or guides to organize your site. This Google ranking factor, while unconfirmed by the search engine, comes from the Hilltop Algorithm too.
140. Links from independent sites
Because blogs are everywhere, it's highly possible that getting a link from independent or "real" websites help your site's rankings more than links from blogs. Google, however, has not confirmed this SEO ranking factor.
141. Links from 301 redirects
Links from 301s are similar to direct links, though it's possible they pass less equity. When it comes to this Google search ranking factor, the company states, "The amount of PageRank that dissipates through a 301 is currently identical to the amount of PageRank that dissipates through a link."
142. Links from forums
To combat spamming, it's possible Google values links from forum mentions less than average sites. Again, this search engine ranking factor is another example of a link scheme that Google does not tolerate.
143. Google Penguin and linkbuilding
Google's Penguin update penalizes sites that use SEO black-hat techniques to receive links and artificially inflate their SERP ranking.
144. Sitewide links
Google has confirmed that sitewide links only count as one link, though they can still help in SERPs.
145. TrustRank of linking site
If the linking site has a high TrustRank, they'll pass more trust to you. A patent filed by Google in 2006 also supports the importance of TrustRank in the company's search engine algorithm.
146. Quantity of links on linking page
The more links a page has on it, the less link authority (or "equity") gets passed to each link. This SEO ranking factor ties into an earlier one for outbound links, Number of Outbound Links Per Page.
147. Link anchor text

Anchor text isn't as important to ranking as it once was, but it's still an indicator of relevancy. While you can optimize internal links for keywords, it's essential to take a user-focused approach to anchor text. Make it informative and helpful for users first, before you focus on your keyword targeting.
148. Similar link text
If several links to your site have similar context before them, Google may better contextualize what your page is about, which can help it rank your website for different user searches.
149. Link titles

Link titles, which appear when users mouse over a link, can act as a contextualization factor or signal for Google crawlers.
150. Link location
Links in the actual copy of a page are more important than links on the sidebar, footer, and other locations. Google's also commented on this SEO ranking factor on its Google Webmasters YouTube channel. The company said, "We do reserve the right to treat links in footers a little bit differently…it might not carry the same editorial weight because…it might be something that's across the entire site…whereas something that's in an actual paragraph of text is a little more likely to be an editorial link."
151. Link location in body copy
Body copy is important, and links located higher in body copy are read first, meaning Google's crawlers may consider those links better than links further down in the content.
152. Country-specific TLDs
Receiving links from domains with country codes may help you rank better in those countries.
153. NoFollow links
Google says they don't follow links with the nofollow attribute, meaning you receive no link equity from sources that link to you using the rel="nofollow" tag. In an official statement, however, Google stated, "In general, we don't follow them," which caused many SEOs to think that Google sometimes does.
154. Link velocity
Sites with positive link velocity, which means they're building more links than losing them, do better in SERPs than sites with negative link velocity. In one study, a user rapidly developed a site with spammy links, which did result in a rankings surge, before the website decreased in rankings due to the web spam.
155. Natural link profile
Sites that have a natural link profile are ranked higher than sites that appear to buy links.
156. Reciprocal links
Linking back and forth with a buddy domain will gradually reduce your rankings, and Google warns to avoid reciprocal links because they constitute as a link scheme.
157. Temporary link schemes
Google can detect and penalize sites involved in short-lived link schemes, even though they don't last long.
158. User-generated content links
Google differentiates between owners of sites and user-generated content, like the official WordPress blog versus a user's blog on WordPress, when considering links. If your company tries to manipulate this factor, you can receive a penalty for user-generated spam.
159. Word count of page
The more words a page has, the more credible their link is to you. For example, if you receive a link from a 100-word page, it's not as valuable as a link from an 1800-word page. Google, however, has somewhat disputed this SEO ranking factor, stating that word count is not necessarily indicative of quality.
160. Quality of page content
Google likes to see that high-quality sources link to you as a reference, which increases your credibility and ranking.
161. Link age
Older links carry more weight than newer links. This search engine ranking factor comes from a Google patent. The patent describes how websites can't fake age, which is why it serves as a trust signal for Google's algorithm.
162. TrustRank
The closer you are to high-authority sites in terms of links, the more TrustRank they pass to you and the better you will rank. Remember, TrustRank measures a series of trust signals that Google uses to evaluate the legitimacy of its SEO ranking factors.
163. Guest blog posts
Guest blogs shouldn't get used as your sole linkbuilding method, but they can still help your website. If you do use guest blogging as a linkbuilding strategy, it's essential to prevent it from spiraling into a link building scheme because Google will penalize your website.
SEO Ranking Factors: User
As a site owner, some SEO ranking factors are simply out of your control. That's because search engines like Google work for individual users, to the point where they request volunteer feedback and employees who specialize in usability.
Your site, even though you've worked hard to show up in search results, may not display at all depending on specific user data. Users who aren't logged into Google properties may see one SERP, and others who use Google properties may see a SERP customized to their browsing history, favorite sites, and more. These search ranking factors make SEO tricky.
164. Query timeliness
Google loves displaying timely results to the point where they might start showing tweets in users' search results for time-sensitive queries like for the news. This search engine ranking factor, however, can remove valuable real estate from SERPs and push your listing further down the page.
165. SERP diversity
Google tries to show results that include diverse, high-quality results, as opposed to pages from the same domain, depending on user queries. A recent update helped Google commit to this SEO ranking factor by limiting the number of times a domain could appear in the SERPs.
166. User browsing history
If a user is signed into Google properties while browsing websites, Google will record historical data as a user preference for SERPs. For example, if Google knows that a user frequently visits Site A, they will most likely give that website a rankings boost when it comes to that user's searches.
167. User search history
Google tracks the queries that users type as a personalization measure, which may factor into the results that users see on SERPs. As an example, if you search for "televisions" and then "reviews," Google may prioritize sites with content that reviews televisions.
168. Brand search
If a user enters a query for a specific brand, Google will show results for it first, even if you rank for similar keywords. A brand search can also help Google discover that your brand is real and genuine.
169. Pogo-sticking
In SEO, pogo-sticking describes users that click on a search result and then immediately bounce back to the SERPs. While Google says it tries, "not to use signals like that when it comes to search," many SEOs look at pogo-sticking as a Google ranking factor.
SEO Ranking Factors: Google Algorithm
It's important to remember that when it comes to SEO, you're often working in Google's world. Google can introduce updates and algorithm changes at any point, even temporary ones that impact SERPs for a brief amount of time.
These are a few of the different features Google uses in its algorithm and on its SERPs that can change a page's ability to rank. If you're curious about Google ranking factors, you want to check these factors out.
170. "Google Dance"
"Google Dance" is the unofficial term for sudden, short-lived changes in SERP rankings. It's not an actual Google property, but SEOs suspect that Google shuffles ranking criteria to check for domains that use black-hat strategies based on a Google patent from 2012.
171. Google Webmaster tools warning
Google will notify site owners about unnatural links. Typically, the owner's site will drop in rank until the problem gets addressed.
172. Google sandbox
Google's sandbox gets used for new sites that receive an unnatural amount of links after their creation, which could indicate link schemes. Google limits the visibility of these domains on SERPs, even though they're seemingly popular.
173. Disavow tool
Webmasters can limit the impact of negative SEO ranking factors, like unnatural links to your site, with the Disavow Tool. Google, however, says that most websites do not need to use this tool. Companies should instead focus on disavowing paid links versus low-quality ones.
174. Transactional searches

Google will change SERPs based on perceived user intent, especially for transactional queries. For example, if a user does a travel-related search, like for flights, they may see departure times and pricing in the SERPs.
175. Shopping results
Google Shopping results sometimes display in organic SERPs to reflect the transactional intent of the search, which can push your site listing down. If your website advertises with Google Shopping Campaigns, however, you can take advantage of this Google search ranking factor.
176. Image results

Google pushes down organic rankings to show strips of images for common queries, reducing the likelihood of sites showing up at the top of SERPs. Optimizing your images for search, however, can help you take advantage of this search engine ranking factor.
177. Single-site results
Queries that reflect a strong tilt to a specific domain may result in SERPs that only have one website listed, eliminating you as a possibility, even if you're in a related field.
178. Safe search
Google won't show adult or profane material when users engage SafeSearch.
179. Big brand preference
Larger, more well-known brands may receive preferential treatment since they've established reputations for quality. When it comes to this SEO ranking factor, Google stated the following: "It affects a relatively small number of queries…[and] it's not that we try to always return brands, we try to return whatever we think the best results are for users."
180. Brand mentions in the news
Brand mentions that include news results may receive preferential treatment in SERPs.
181. Brand + keyword search
When users make a branded, plus keyword search, like "apple iphone price," your website (if you're Apple) may receive a boost when it comes to ranking in search results.
182. Google News Box
News-related queries, or queries that have a lot of relevant and new pages, will activate the Google News Box to give preferential treatment to recent updates.
183. Local searches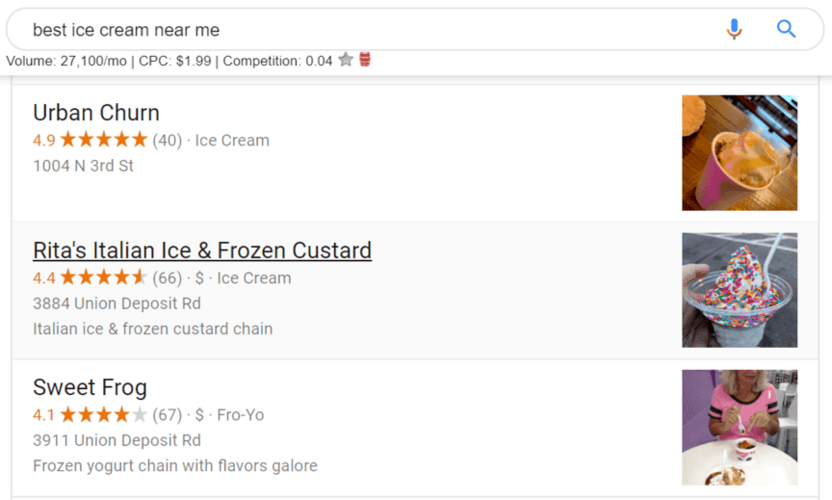 Businesses with Google My Business listings in a user's area will show up above any non-local competition. Local searches can also impact the format of the SERPs, which could benefit your company if you operate locally and optimize your Google My Business for Google's ranking factors.
184. Country or geo-targeting
Google's localization prefers sites with IP addresses that are country-specific to the user.
185. Domain diversity
After the Bigfoot update, the number of unique domains on a SERP dropped in favor of relevancy. The recent diversity update, however, refines the Bigfoot update by limiting the number of times a domain can appear in the SERPs.
186. Easter egg results
Google's Easter eggs may change or completely revamp SERPs based on hoaxes, gags, or other fun additions. While your company can't control this SEO ranking factor, you can often count on them lasting for a limited time.
187. Google Chrome bookmarks
Google pulls data from Chrome users, so it's possible that frequently bookmarked pages receive a boost in SERPs.
188. Google Toolbar data
Google collects data from its browser toolbars and incorporates it into SERPs. What they collect and use, however, remains unconfirmed.
189. Human editors
Google has a patent to use human editors to edit search results manually, filed back in 2000. While it's unlikely a human editor will serve as a direct search engine ranking factor for your website, their overall findings could influence future algorithm tweaks.
190. Manual penalties
Google continues to hand out manual penalties. A manual penalty can significantly impact your rankings in search results. That's why it's essential for your website to follow white-hat SEO practices, versus using black-hat ones to manipulate Google's ranking factors.
191. Reconsideration requests
Filing a reconsideration request allows Google to re-examine your site and determine whether to remove a penalty. If you want your website to recover, then you must submit a reconsideration request after receiving a penalty and making the necessary changes.
SEO Ranking Factors: Social
When it comes to search engine ranking factors, social media occupies a gray area — at least for search engines like Google. Others, like Bing, readily admit that it uses social media as an SEO ranking factor.
While the impact of social media is minimal, it's worth knowing how social can influence your rankings.
192. Social sharing sites
Links from Reddit, Digg, and other post-based sharing sites are often nofollow, though some high-ranking links get followed.
193. Social media verification

Verifying your social media accounts establishes trust with your followers and may result in favorable rankings from Google. That's because Google filed a patent in 2013 that focused on a method and system for detecting fake online social media accounts.
194. Social shares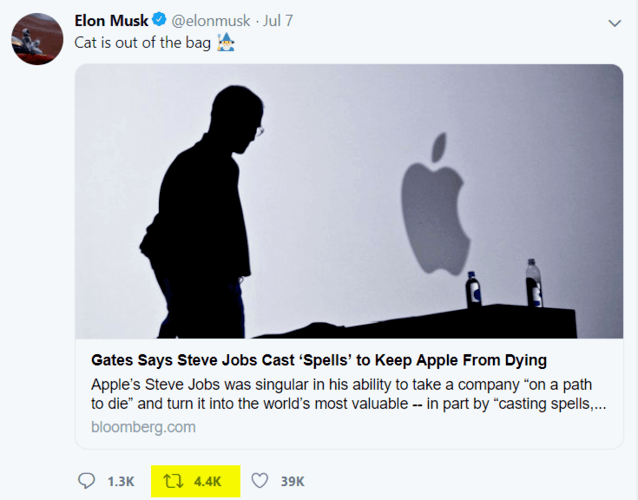 While social shares are not a Google ranking factor, they are for Bing. Even if you focus solely on optimizing your website for Google, there is a correlation between social shares and rankings in Google search results.
195. Twitter account
Previously, Google did use Twitter as a search ranking factor. Now, however, only Bing does. Bing will reference the Twitter accounts of users to see what links they share, as well as their authority when it comes to the social media landscape.
196. Twitter account authority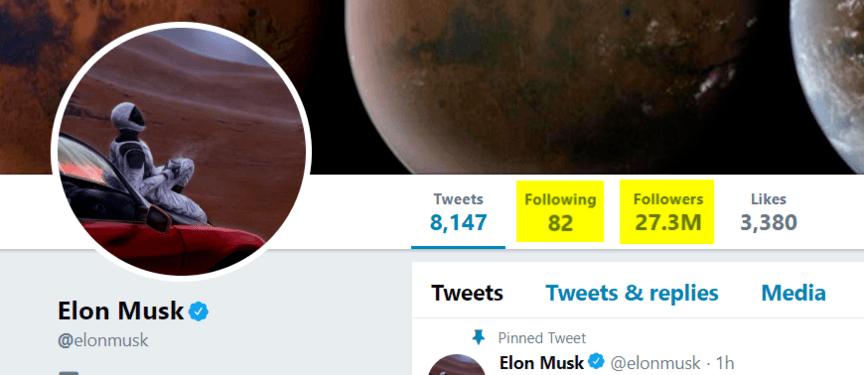 Again, Bing uses social media signals as an SEO ranking factor. According to Bing, "We do look at the social authority of a [Twitter] user…We look at how many people you follow, how many follow you, and this can add a little weight to a listing in regular search results."
197. Number of tweets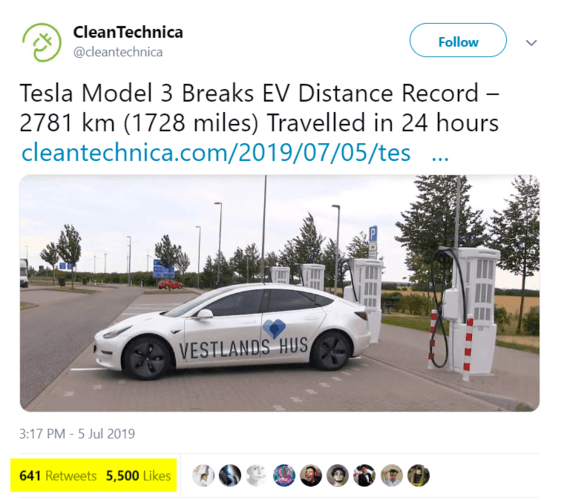 Bing can determine the popularity, usefulness, and relevancy of a shared link or post by looking at the number of tweets with that link or post. If your content gets shared by dozens of genuine users, it can help you rank higher in search results on Bing.
198. Facebook account
Bing also looks at links shared via Facebook. The search engine will check links shared from personal, as well as public user and business pages.
199. Facebook account authority
While Bing will assess the authority of Twitter users, it does not check the authority of Facebook users. According to Bing, "On Facebook, we only get what's public…so we don't know how authoritative you are on Facebook." That's why Bing will also leverage Twitter to determine the quality of a Facebook share and its link.
200. Number of Facebook shares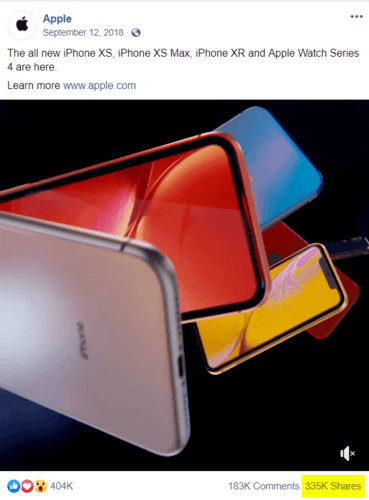 By looking at the number of Facebook shares for a link, Bing can determine its popularity and relevancy. In an example, Bing mentioned how users shared a video of Gary Coleman from "Different Strokes" saying, "Wha'choo talkin' 'bout, Willis?" following his death, and based on the number of shares, could determine it was relevant to users searching for information about the actor's passing.
201. Pinterest boards
Bing also leverages Pinterest boards in its image search results. Most boards that appear in Bing search results come from users with hundreds to thousands of followers.
Hear about the latest and most important SEO ranking factors
As search engines like Google and Bing continue to update their search engine algorithms, it's becoming a challenge for businesses, marketers, and SEOs to keep track. Our Revenue Weekly newsletter, however, can keep you in-the-know about the latest and most important SEO ranking factors.
Join today, and start receiving actionable tips, updates, and more in your inbox!
Macy is a marketing writer with over five years of experience creating content for dozens of industries including food and beverage, home services, and education. She also specializes in creating SEO and PPC content. Her work has been featured by Search Engine Journal, HubSpot, Entrepreneur, Clutch, and more. In her free time, Macy enjoys trying new crafts and reading comic books.

WebFX is a full-service marketing agency with 1000+ client reviews and a 4.9-star rating on Clutch! Find out how our expert team and revenue-accelerating tech can drive results for you! Learn more
The Internet in Real Time
Ever wonder how much is going on at once on the Internet? It can be tough to wrap your mind around it, but we've put together a nice visual that'll help! The numbers show no sign of slowing down either.
Find out More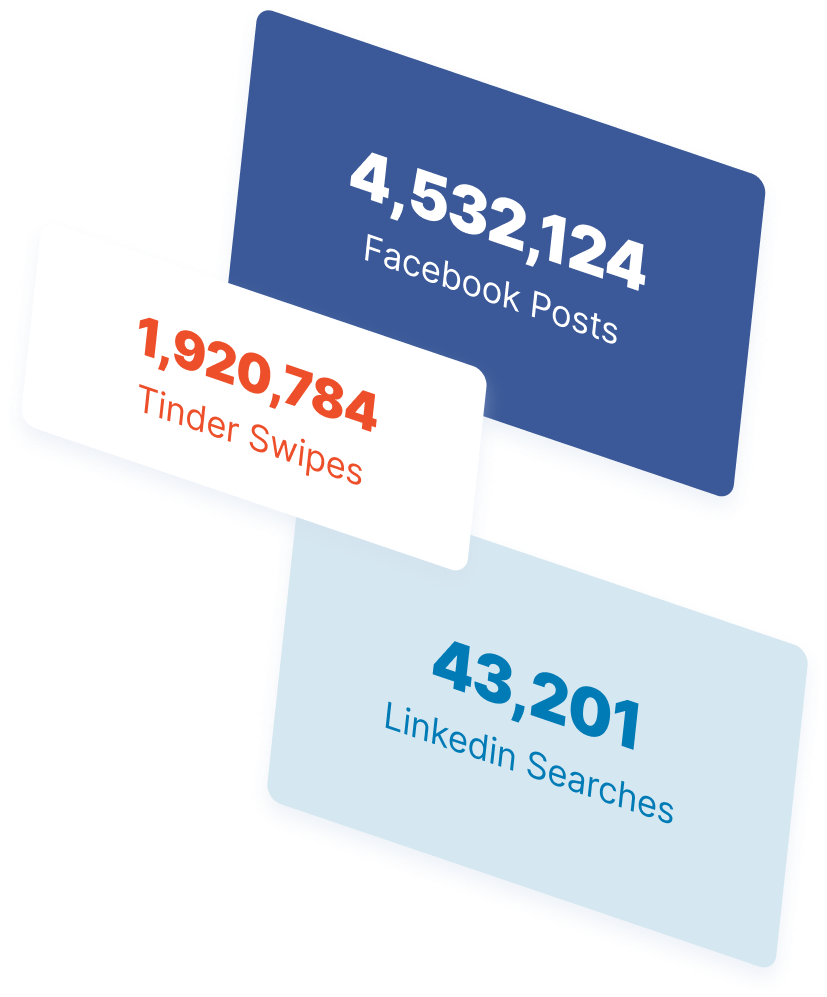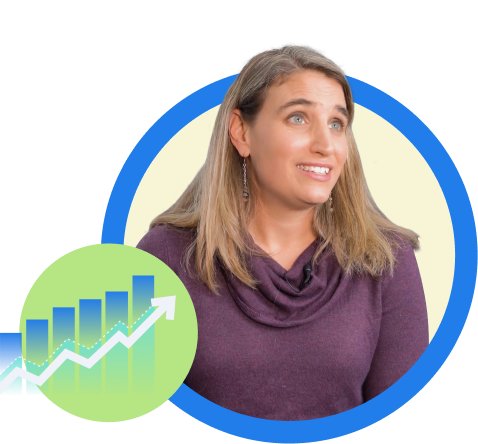 Ready to Drive Results for Your Business?
See how WebFX uses SEO, PPC, Social Media, and Web Design to Drive Revenue for Businesses.
Get Inspired
The Internet in Real Time
Ever wonder how much is going on at once on the Internet? It can be tough to wrap your mind around it, but we've put together a nice visual that'll help! The numbers show no sign of slowing down either.
Find out More