In this video, Dylan from the WebFX Earned Media team will answer the question, "Why use a CRM?" He'll give you three key ways a CRM system can help you grow your business. Check it out!
Transcript: It's pretty easy to get overwhelmed by managing your customer relationships.
If you find this intro relatable, it may be time for you to recycle those paper files and invest in a customer relationship management software, or CRM.
Anyway, you might be wondering, "Why use a CRM?"
I can honestly say there are countless benefits of a CRM for your business.
But since you probably don't have time for a "countless" list, I've narrowed it down to just three key benefits of CRM software.
And here is CRM benefit number one.
1. Your customer information is all in one place
With a CRM system in place, you can forget about those post-its or spreadsheets you bounce between to keep track of customer information.
Think of a CRM as your centralized hub for customer details.
At the most basic level, a CRM lets you track names, phone numbers, and other contact information of your customers and leads.
On a more complex level, you can track how someone found your business and even where they are in the sales pipeline.
So maybe you have ten leads who filled out a form on your website. You can track their journeys from that first form all the way to their purchases.
Now onto the benefits of a CRM system…number two.
93% of WebFX customers are extremely satisfied with their digital marketing results.
"Working with WebFX, everything is very organized and strategic. We're only a year into our partnership, and our expectations have definitely been met."
View More Client Testimonials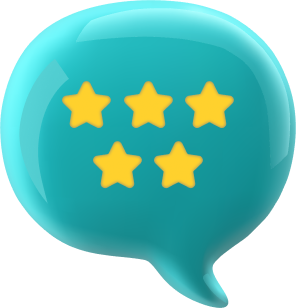 2. You'll save time and money
You know what they say. Time is money.
With all of your customer information organized into one CRM system, you won't have to spend time digging through emails and files to find what you need.
That goes for everyone involved in the sales process.
Someone needs a phone number for John? It's in the CRM.
Another person needs to know where Mrs.
Smith is in the pipeline? What do you know? It's in the CRM.
The few minutes saved not scouring your desk for the right information really adds up over time.
In addition, while every CRM is different, it's likely you can automate different parts of your sales process to free up more of your valuable time.
Here's just one example.
If someone fills out a form on your website, that information can go right into the CRM instead of into your bursting inbox.
Ready to invest in a CRM yet? Hang in there, because I have one more benefit of CRM software.
Measuring the metrics that affect your bottom line.
Are you interested in custom reporting that is specific to your unique business needs? Powered by MarketingCloudFX, WebFX creates custom reports based on the metrics that matter most to your company.
Leads

Transactions

Calls

Revenue
Learn More

3. You'll have a clearer picture of the customer journey
As I mentioned, you can see where exactly your customers are in the sales pipeline with a CRM.
But wait, there's more.
As I mentioned earlier, one of the CRM benefits is that you can track your leads' buying journeys.
With the right capabilities, your CRM can help you understand how people found your business, and if they didn't become customers, where they dropped off in their journeys.
You might think lost leads are bad —granted, they're not something to throw a party over—but you can learn something from them.
With the data from a CRM, you can gain a better understanding of what's going wrong in the pipeline.
Where are the holes in your marketing funnel? Okay, this one doesn't have holes, but you get the point, right?
You can use the information from your CRM to patch up those holes and help convert more leads into customers.
Maybe you just weren't responding fast enough. You'll be able to piece everything together with a CRM.
So why use a CRM?

Well, I hope I've answered that question well enough for you today.
Here at WebFX, we have our own CRM, called Nutshell, for small to midsize businesses, so if you're looking for a better way to communicate with your customers, I'd recommend heading over to our website to learn more.
If you found this video helpful, give us a thumbs up and subscribe to our YouTube channel for the latest in digital marketing. See you soon!
WebFX Careers
Join our mission to provide industry-leading digital marketing services to businesses around the globe - all while building your personal knowledge and growing as an individual.