Data and marketing go together like peanut butter and jelly. Without data from your website visitors and customers, your marketing results can't reach their full potential. Which is why you need to collect high-quality data in a customer relationship management (CRM) platform.
You can learn essential information about your audience by collecting and analyzing CRM data.
This info is crucial in implementing highly-targeted campaigns and building long-lasting relationships with your current customers.
On this page, we'll explore the four different types of CRM data and how it can help your business grow! So keep reading to learn more!
And then sign up for our newsletter, Revenue Weekly! Our subscribers get the latest data-driven marketing advice sent straight to their inbox for free!
What is CRM data?
CRM data is information that's collected from your customers, leads, and prospects and stored in a CRM program for easy access and analysis.
4 types of CRM data to include in your software
So what CRM data should you use in your platform?
Explore the four types of CRM data below:
1. Identity data
Identity data is information you can use to identify your customers, clients, leads, and contacts.
This data includes:
Names
Physical addresses
Email addresses
Phone numbers
Social media accounts
Ages
And more
By collecting identity data, you can keep in close contact with your prospects and build strong relationships with your current customers and clients.
2. Descriptive data
Descriptive data is information that you collect to learn more about your audience's lifestyle and interests.
This data includes:
Company names
Job titles
Education levels
General interests
And more
Descriptive data helps you learn more about your customers and leads on a more personal level to understand their interests and motivations.
3. Quantitative data
Quantitative data includes measurable data points and metrics that help you interpret how your customers and prospects interact with your brand.
A few examples of quantitative data include:
You learn more about how your leads and customers interact with your website and content by tracking quantitative data in your CRM platform.
As a result, you can improve your website and content to encourage more conversions and sales for your business.
4. Qualitative data
Qualitative data helps you learn about your audience's attitudes, motivations, and behaviors that resulted in a purchase decision.
In other words, qualitative data helps you understand why your audience purchased your products or services.
You can gather qualitative data by surveying your audience. You can ask them questions like:
What made your choose this product or service?
What problem are you hoping our services will solve?
How satisfied are you with your purchase?
When you understand why your current customers chose your company over your competitors, you can focus on implementing marketing messages that resonate with your audience's pain points and needs to encourage more conversions.
5 powerful CRM data benefits
So, how can storing customer data help you drive more revenue?
Take a look at five powerful CRM data benefits below:
1. CRM data delivers a complete picture of your customers
One of the biggest CRM data benefits is that it allows you to view a complete image of your current customers. In fact, more than 74% of businesses say that using a CRM gave them better access to customer data. With CRM statistics like that, it's a no brainer why so many companies use a CRM for this awesome benefit.
Understanding your customers is essential. These are the people who actively take an interest in your products or services and have already decided to buy from your brand. Understanding them is the key to reaching more consumers who are likely to purchase your products or services.
With data from a CRM platform, you can track an abundance of data about your audience that enables you to get to know them better. For example, you can view their:
Age
Location
Gender
Purchase history
Interests
And more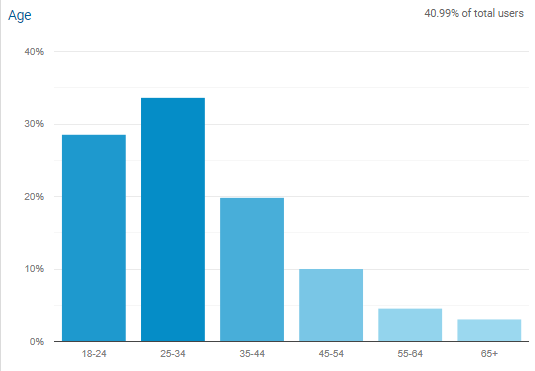 Tracking this information helps you form a picture of your ideal customer. For example, you might notice that most of your customers are men between the ages of 30 and 40. With these details, you can develop marketing messages that reach your target audience at the right time.
You can also show your audience marketing messages and promotions that resonate with them. For example, you can send emails to your customers that showcase more of the products they might be interested in based on their previous purchases.
2. CRM data helps you implement highly-targeted campaigns
Because CRM software enables you to track critical details about your audience with detailed CRM reporting features, you can use this data to implement more effective and targeted marketing campaigns.
As discussed above, CRMs enable you to track valuable demographic and related data from your audience. By knowing the demographics of your current customers, you can focus on implementing campaigns that reach more consumers that fit the same profile.
For example, suppose you want to launch sponsored advertisements on social media platforms like Facebook or Instagram.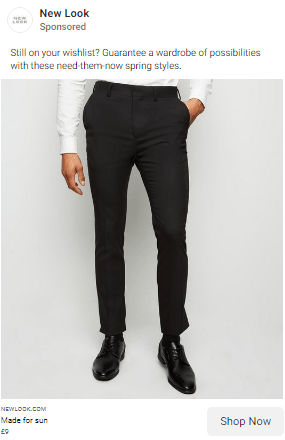 Knowing your customers' demographics enables you to ensure that your ads reach the users most likely to purchase your products or services.
3. CRM data streamlines your sales operations
Another excellent benefit of utilizing data in a CRM program is that it helps you streamline your sales operations and build cohesion with your sales team.
No matter the size of your sales team, it's challenging to keep all of your team members on the same page and ensure everyone has the same information.
But with CRM software, you eliminate many of those challenges. CRM features enable you to keep all of your data stored in the same central location for your team to access at any time.
That means every member of your sales team will have access to the same customer information.
As a result, your team can easily see your customers' and clients' contact information, interests, and more to implement more effective sales pitches and follow-ups that drive conversions.
4. CRM data enables you to build customer loyalty
CRM software keeps all your customer and client details safe and secure in one place. You can keep track of your current and potential customers':
Phone numbers
Email addresses
Names
Company names
Job titles
Interests
Purchase histories
And more
Keeping all this data available for you and your sales team allows you to seamlessly connect and engage with your customers and prospects. As a result, you can stay in contact with your prospects as they move down the sales funnel, leading to more conversions and sales for your company.
Additionally, you can build long-lasting relationships with your customers that keep them coming back. Building your brand loyalty is essential for driving more revenue for your business.
With CRM data, you can provide your customers with the help and information they need when it comes time to make another purchase. Staying in contact with your customers also allows you to quickly solve their issues and keep your brand at the forefront of their minds.
5. CRM data improves your return on investment (ROI)
Another significant benefit of utilizing CRM data is that it can improve your overall ROI. When you invest in any marketing strategy or campaign, your number one goal is to earn a positive return for your efforts.
As we discussed above, CRM analytics enables you to better understand your audience and their interests.
That means you can implement more personalized marketing messages that resonate with your audience.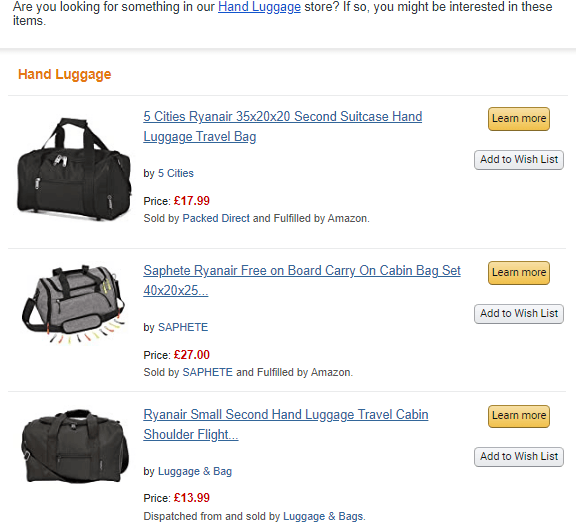 As a result, you target potential leads with content and marketing messages related to their pain points, needs, and interests.
You'll also get more consumers interested in your brand and encourage them to convert into loyal customers and clients.
Additionally, CRM software enables you to implement more effective marketing campaigns that reach users most likely to convert into customers, boosting your sales.
Measuring the metrics that affect your bottom line.
Are you interested in custom reporting that is specific to your unique business needs? Powered by MarketingCloudFX, WebFX creates custom reports based on the metrics that matter most to your company.
Leads

Transactions

Calls

Revenue
Learn More

Use CRM data to maximize your marketing results with WebFX
Collecting and analyzing valuable customer data starts with using the best CRM platform. WebFX can help with that.
Our CRM software, Nutshell, helps you track and store the information that matters most for your business. Our platform is backed by over 25 years of experience, so you can rest easy knowing that your software is designed to drive the best results for your company.
Whether you've never used a CRM or you're ready to get started with CRM migration to move your data to the best platform for your business, our team of over 500 experts can help maximize your revenue with Nutshell, which generates more than $600 million in annual sales for clients.
Learn more about how Nutshell can drive revenue for your business by calling 888-601-5359 or contacting us online. We can't wait to hear from you!
WebFX Careers
Join our mission to provide industry-leading digital marketing services to businesses around the globe - all while building your personal knowledge and growing as an individual.