The creative business cards you'll see below aren't likely to be the usual everyday business cards handed out at a conference or in a meeting, but a unique promotional tool to attract better brand awareness. With this in mind, we scoured the Web to find the very best examples of unique, multi-purpose business cards to show some amazing and creative ways to really stand out from the crowd. Find inspiration throughout these examples to create your own cool & useful business cards!
These ought to spark a bright idea!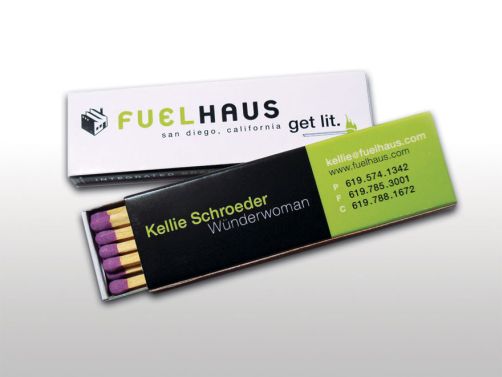 Sponge
"Our reputation is spotless."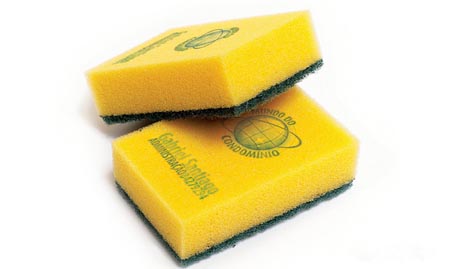 USB
Just make sure it isn't the USB stick with your company's confidential financial information in it.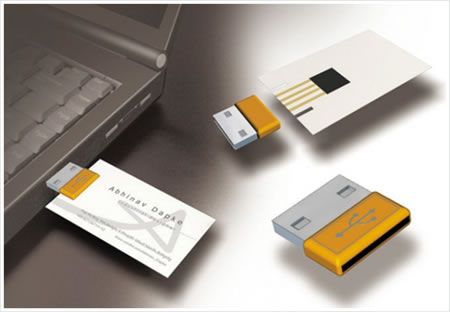 Well it improved the film industry. Oh, wait…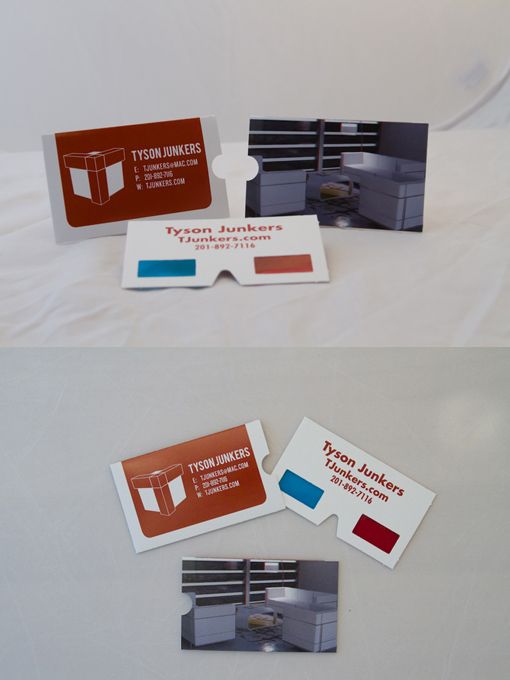 Work hard, but play it safe.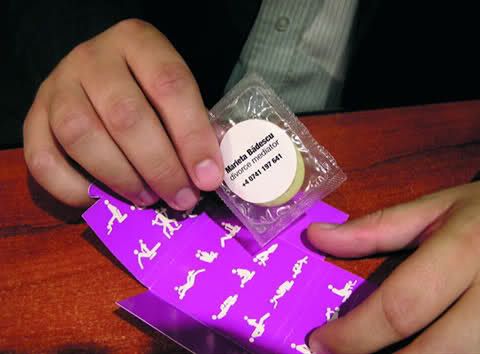 Extremely useful (if you've got a bike, that is).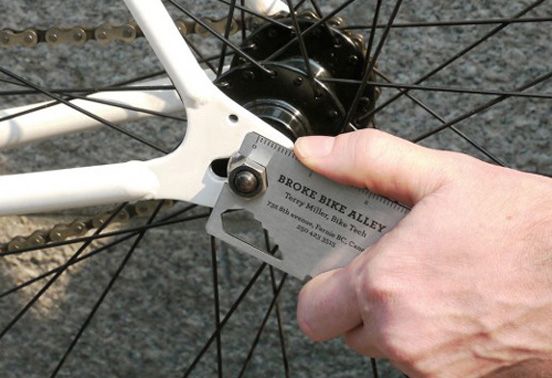 You may be hungry soon: order takeout now.
These cards should probably come with a health and safety warning!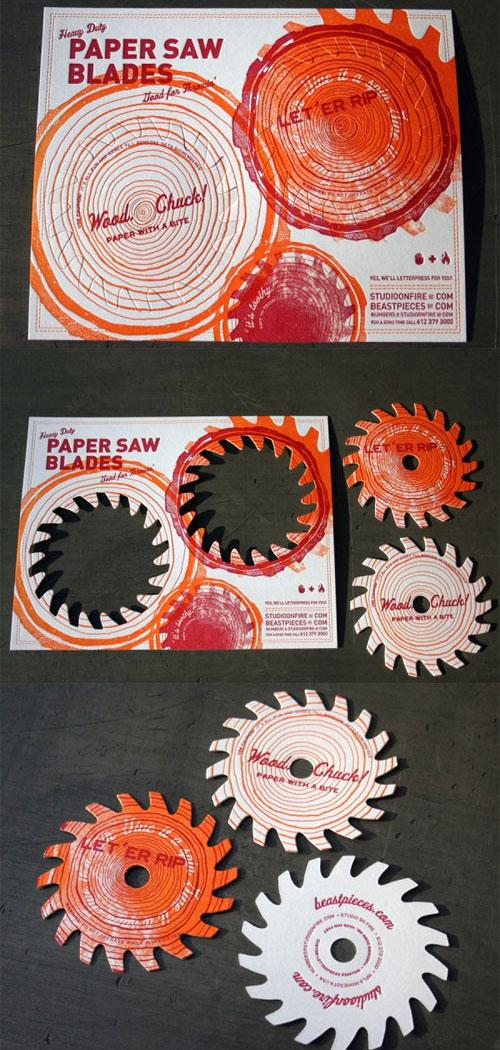 Playing Cards
Anyone for a game of 52 card pickup?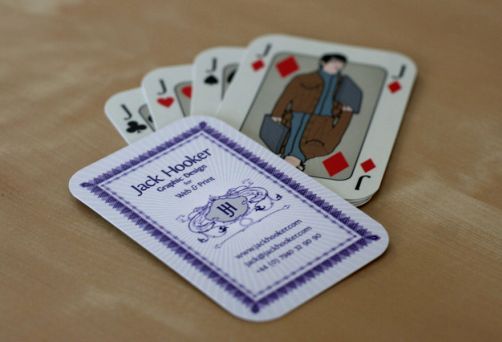 "Our future is looking good."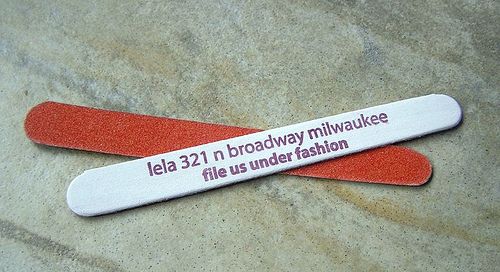 Tea Bags
Brewing success?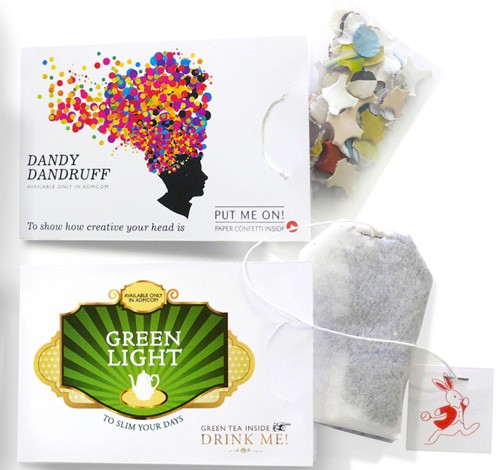 LEGO
We couldn't possibly do this showcase without a LEGO reference, could we?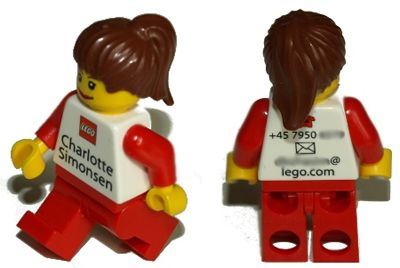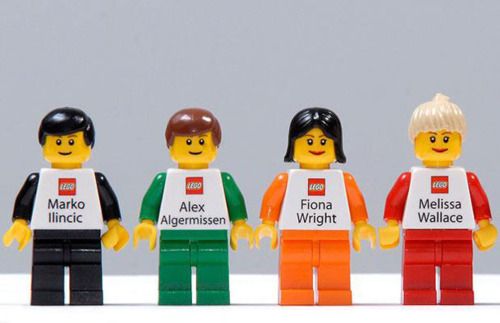 (Fake) Camera
Cheese! (Or cheesy?)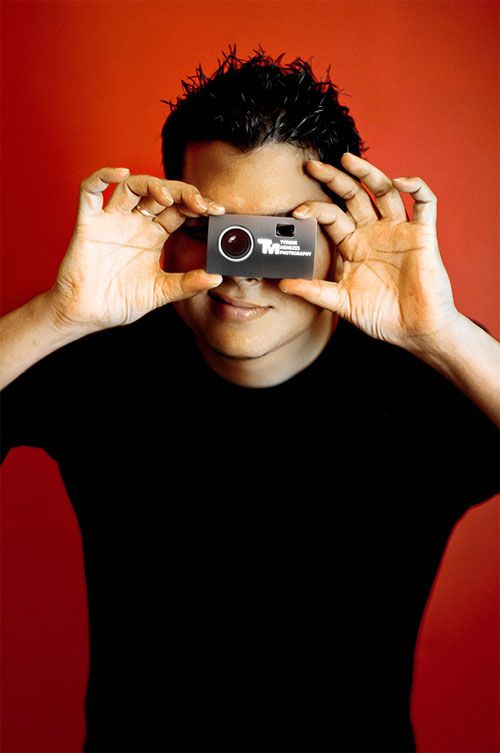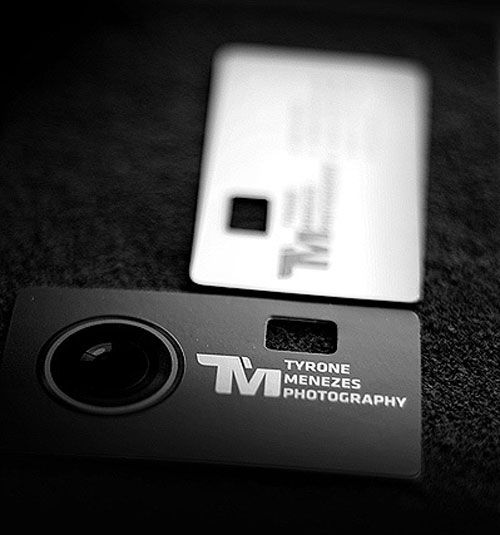 Comb
A business card comb that plays classic rock music?
This one scores an 11!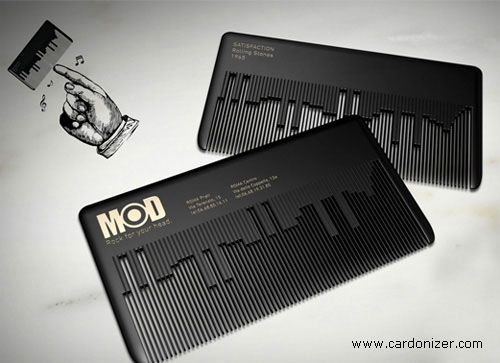 Chewing Gum
The perfect card for a sticky situation.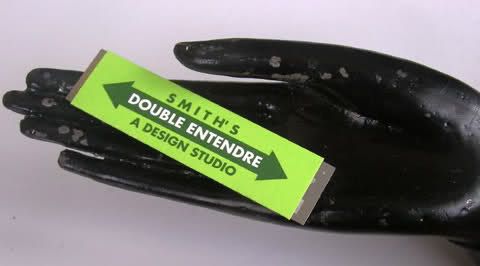 Back to the drawing board.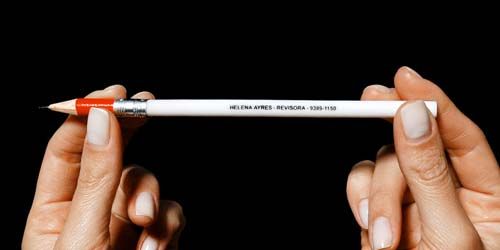 Inflation, in this case, is good for business.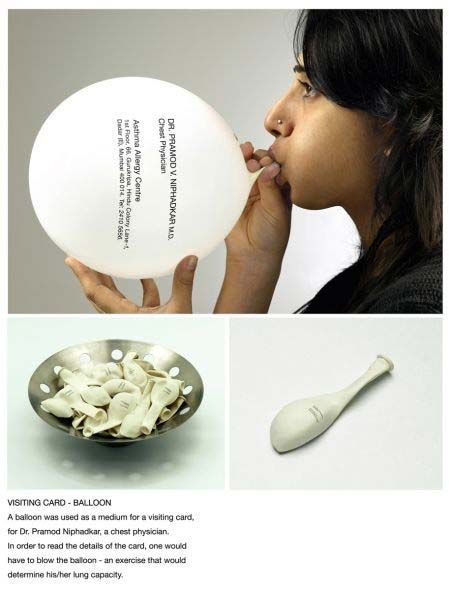 Who says business can't be a laugh? These are simply perfect for the Atomic Toy Co.
who came up with the idea!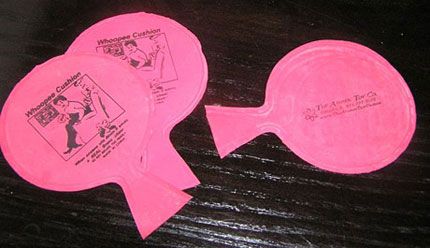 Lock Pick
Pick a card… or a lock.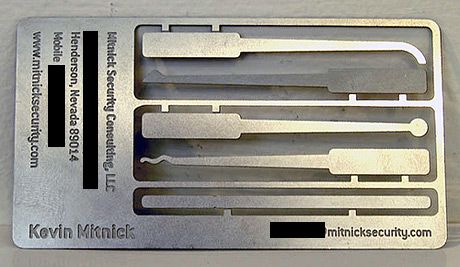 This business is bling!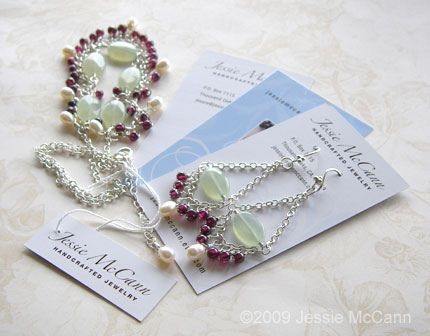 "Our designs really shine."
Is it a bird? Is it a plane? No, it's a business card!
"Your time is important to us."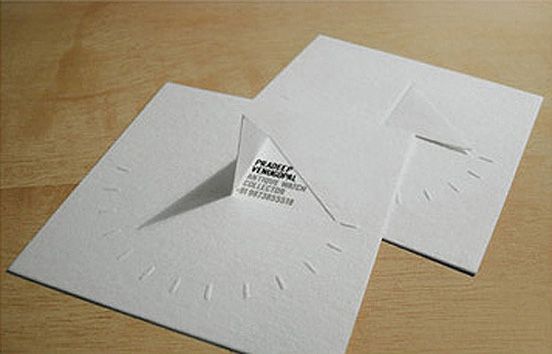 Upgrade to business (card) class.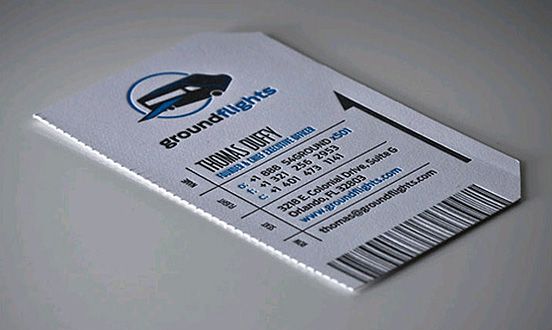 Mmm… I'd love a drink right about now.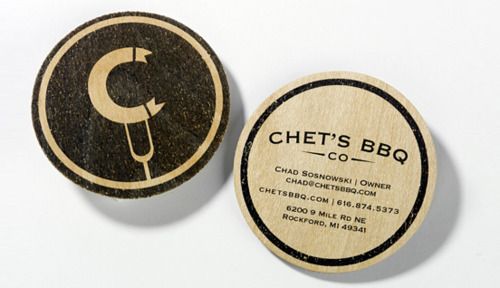 Menu
A menu? What's next, printing business cards on food?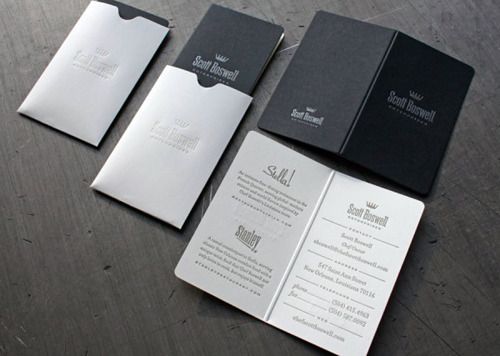 Yup!
Just be careful your new contact isn't feeling peckish.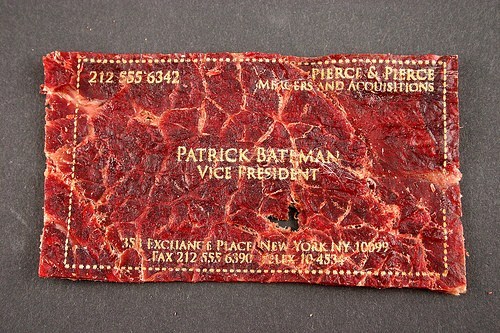 Dogs need to eat too, remember. Down.
Sit. Beg. Good boy!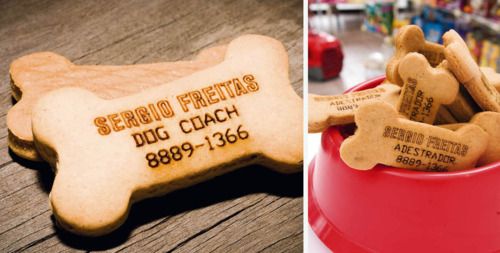 Looks like they're missing ketchup. (You can tell that I'm British!)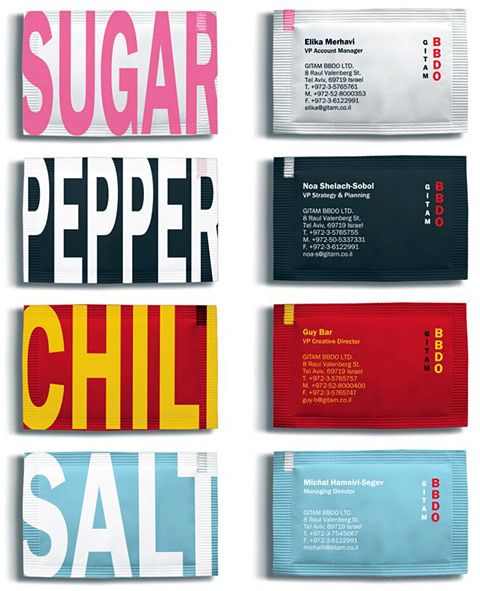 Yes! Triple word score.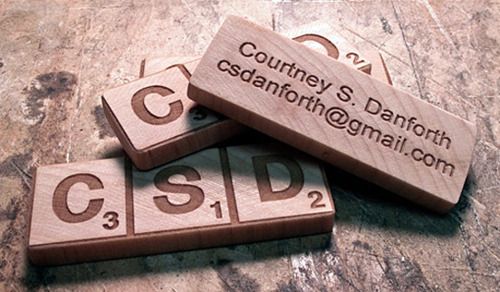 "Our rates are pretty flexible."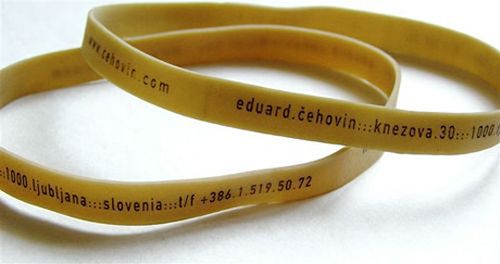 Yay! You won my email address.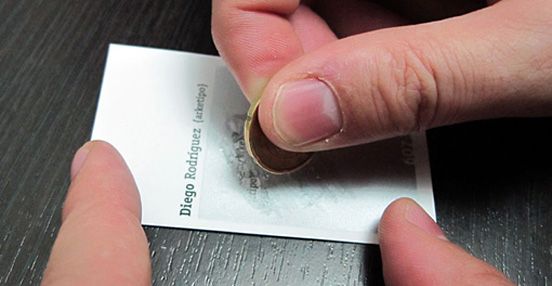 They say the life of an entrepreneur is deadly.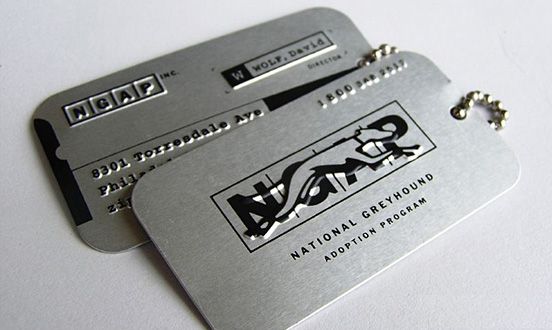 Certainly makes doctor visits more palatable.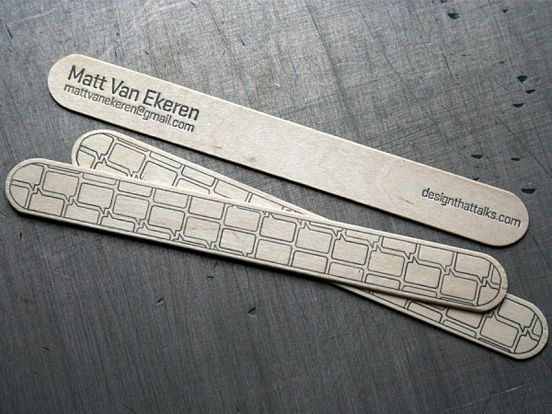 "Whatever the problem, we can find a cure."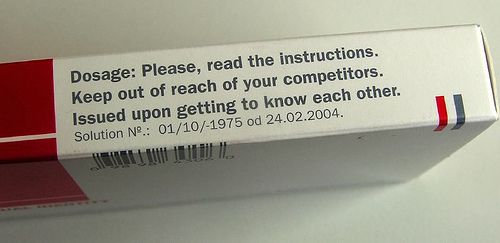 "We like to explore all the options."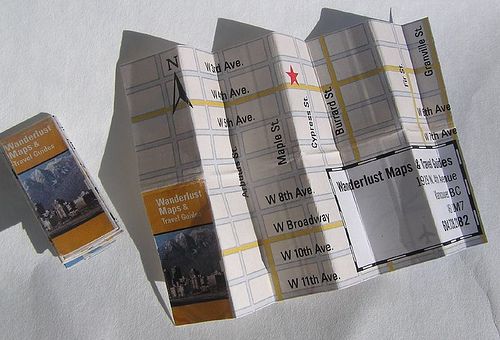 Bottle Opener
The perfect companion for the coaster business card!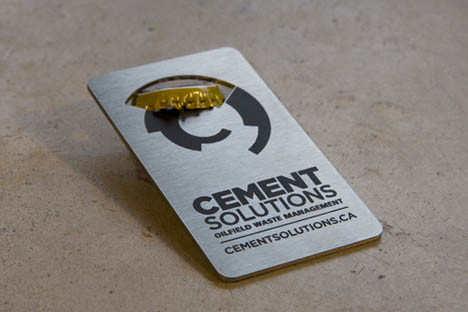 Pop-out Animal
Are you having a giraffe?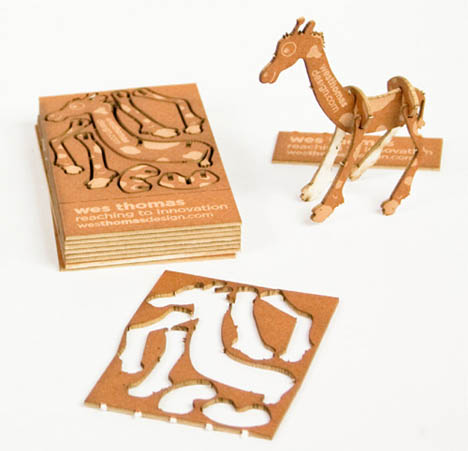 Torch
"To light your way to our services."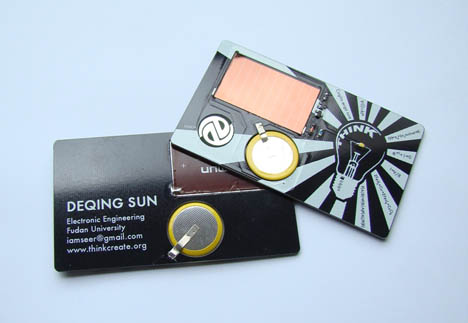 Magnifying Glass
"We can find you a solution."
Nutritionist Business Card
Just don't eat the whole thing before memorizing their phone number!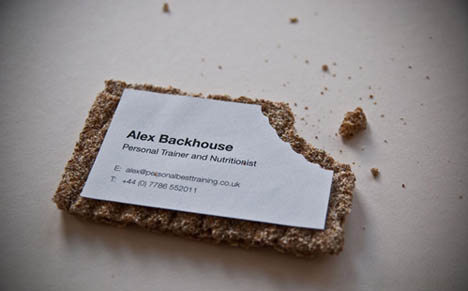 Rubber Stamp
Just add ink, and everything is now a business card.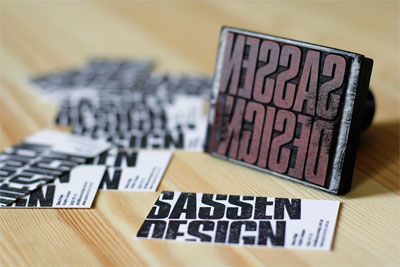 Penny Shooter
Losing an eye should get you out of that 4-hour meeting.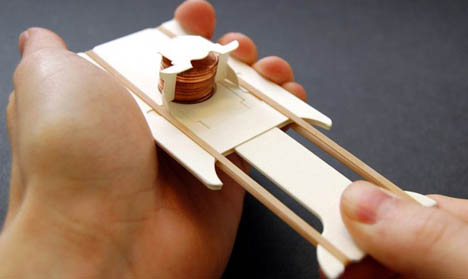 CD Business Card
Just eject this one from your cardholder to stand out in any meeting.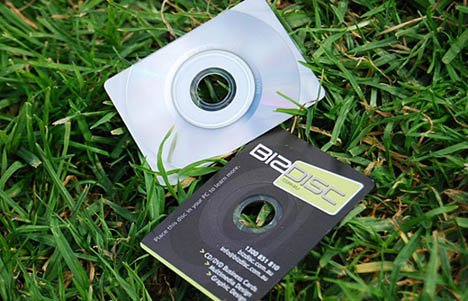 Spoon
An easy way to get your business in people's faces. Or mouths.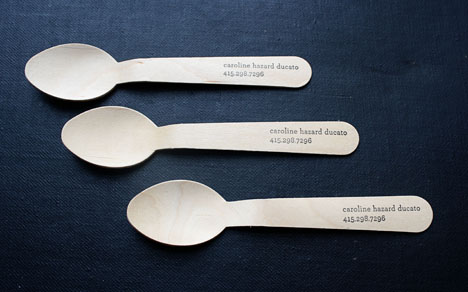 Guitar Pick
Stairway to business opportunities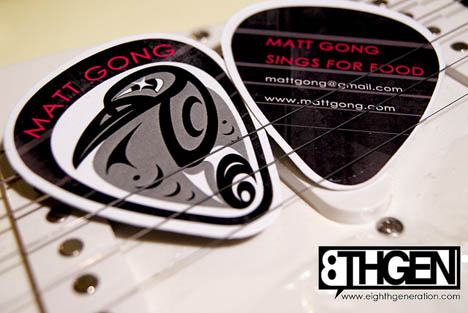 Dental Floss
"I'm afraid we have no plaques on our walls."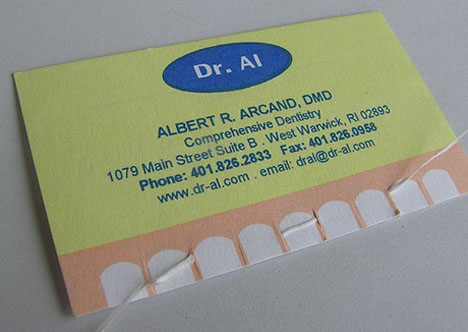 Peanut
May contain traces of business details.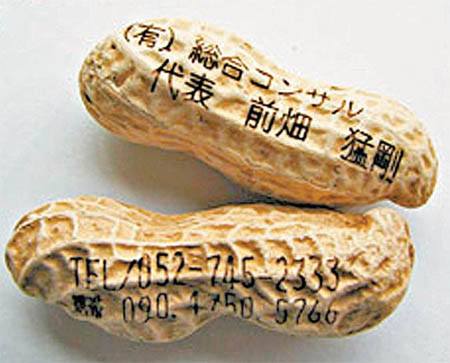 Catapult (Card-apult)
Let the business battle commence!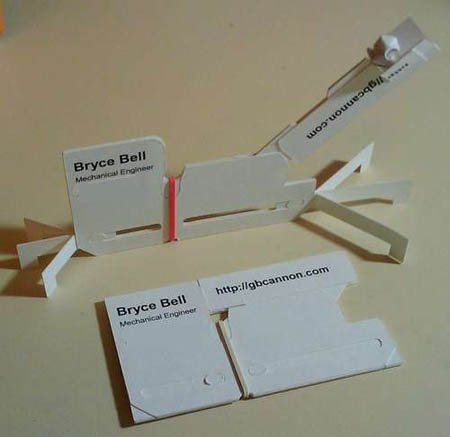 Lego Brick
What can we say?
We love LEGO.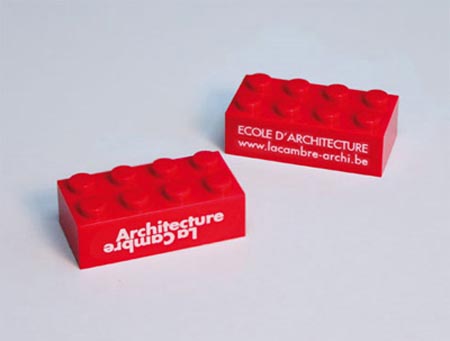 Car
"We are a fast moving company."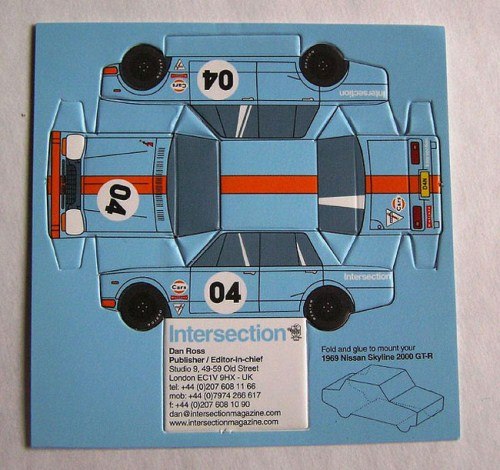 Plant
"We intend to grow our business."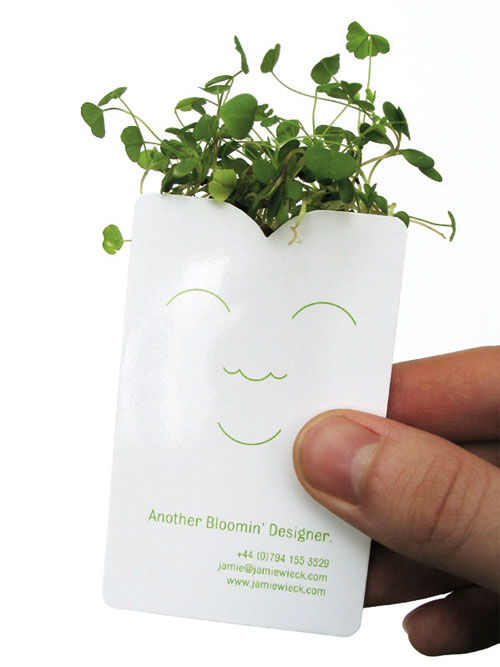 Price Tag
No need to shop around.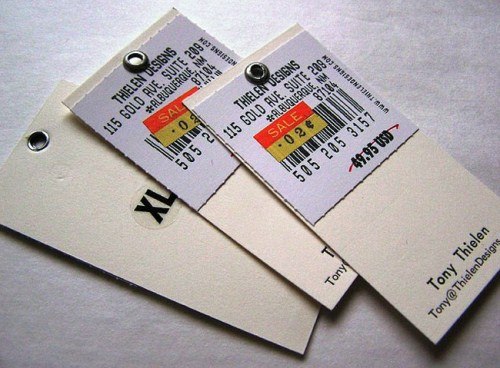 Clothes Peg
"We won't hang you out to dry."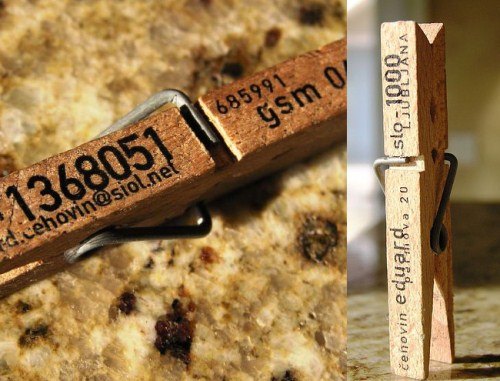 Model Kit
This one is for your Dad.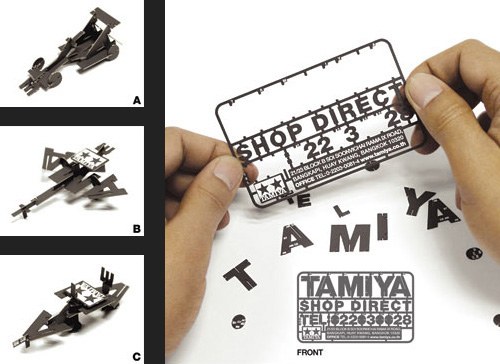 Clothes Patch
Wear your logo (not your heart) on your sleeve.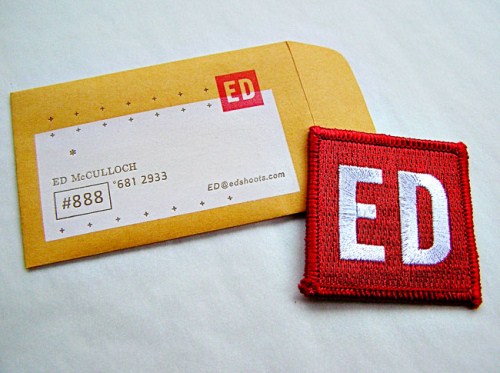 Word Search
"If you can't work it out, we don't want you to work with you."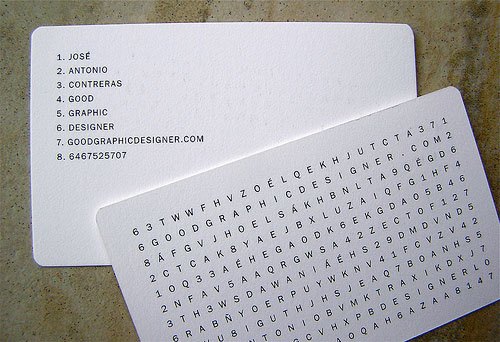 Wood Man
Why not leave a piece of you (or a mini-you) after your meeting?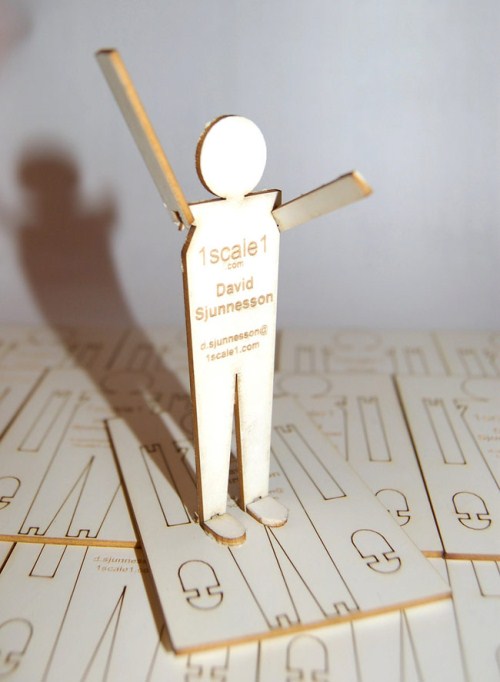 How will your company's services measure up?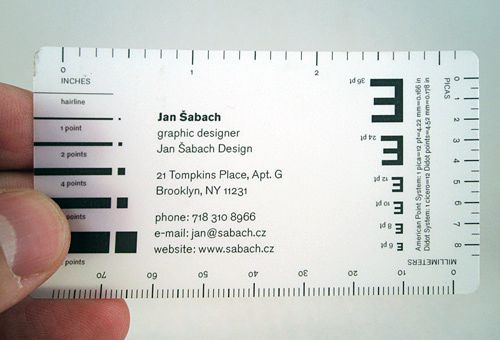 Tape Measure
I can't do another "measures up" joke after that last one, sorry.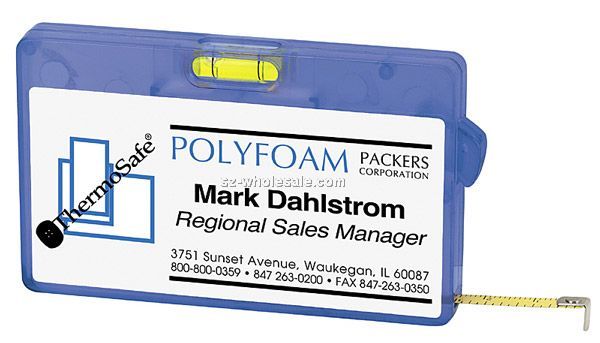 Calipers
We just need a hammer business card for a complete toolkit now.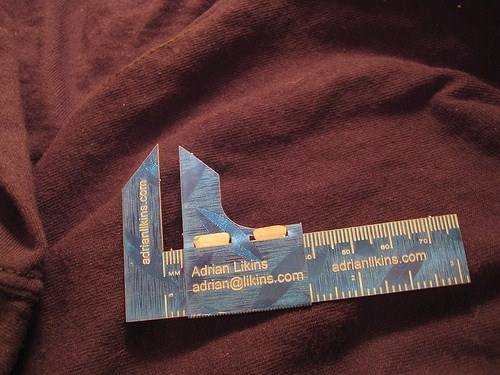 "We keep things well organized here."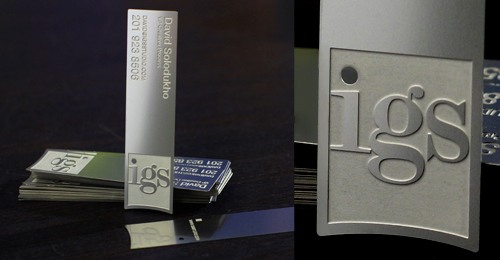 Success is a close shave these days.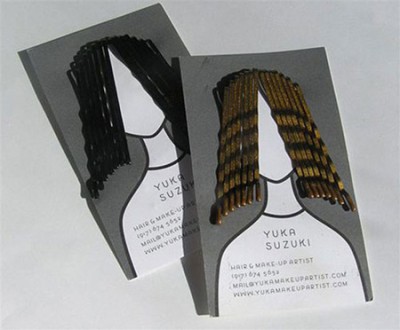 Dominos
Maybe knocking over a few could be a metaphor for a bad day.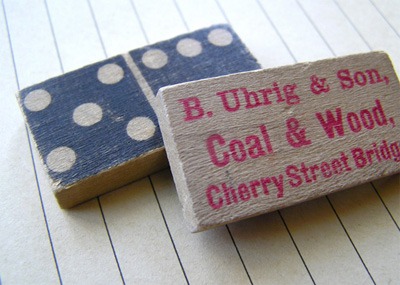 WebFX Careers
Join our mission to provide industry-leading digital marketing services to businesses around the globe - all while building your personal knowledge and growing as an individual.