As a banking website, it's likely that you already have some sort of Internet marketing campaign in place. After all, banking is a competitive industry.
For that reason, you probably have an SEO campaign, a PPC campaign, a social media presence, an email marketing newsletter, or any combination of strategies. But do you have a video marketing campaign?
If you don't now is the time to start. Video has made its way onto the marketing scene, and it shows no signs of disappearing. One reason being its staggering success — viewers retain 95% of a message when they watch a video, compared to only retaining 10% when reading it in text form.
For that reason, marketers of all industries have turned to video to better connect and engage with the audience, and it works.
As a banker, you're no different! On this page, we'll talk about why video marketing works for bankers and how you can integrate it into your existing marketing campaigns.
If you'd like to learn more about why video matters to marketing before reading on, you can contact us at 888-601-5359.
Good agencies have more than 50 testimonials.
Great agencies have more than 100 testimonials.
WebFX has over 1000+ glowing client testimonials.
See What Makes Us Stand out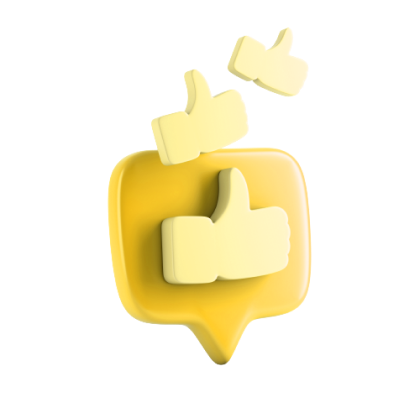 Why does video marketing work for banks?
There are many reasons why video is a successful marketing technique — let's look at a few!
1. They increase dwell time
In general, the average website user spends 88% more time on a website that has video. So if your bank wants to nearly double the time users spend on your website, video is a great solution.
Beyond that, why is dwell time important? Dwell time is the time a user spends on your website, and it's no secret that the longer a user spends on your website, the better.
It's even something Google looks for when ranking websites in search engine results pages (SERPs). If Google sees that the dwell time on your website is high, you'll have a much better chance of ranking higher.
That's because the longer a user is on your website, it becomes a signal to Google that you're finding useful and beneficial information — meaning they want to show it to other users looking for banks.
Videos keep users on your banking site for longer because they present a much more engaging way to receive information. Conversely, someone may bounce from your page because it's a wall of text, a user will be more likely to stay on your page if there's a video to tell them the facts instead.
2. They provide a better user experience
Users become overwhelmed when they look at a site page and see a huge wall of text. They feel as though in order to get all the information, they'll have to read the entire page. But videos allow them to watch the information instead.
When users can do something other than read the information they need, they'll be more engaged, which is another reason video works for marketing.
3. They help users to connect and trust you
Probably one of the biggest benefits to using video as a banker is that they can help users connect with and trust you more than they would otherwise.
For example, if you have a page on your website that introduces the manager of your bank with a brief bio, the information is presented — but is it the most engaging?
When you post a short video of each of your bankers introducing themselves, it helps users to feel as though they already know your institution. It helps users connect on a human level before they meet you in person, which, believe it or not, can help you earn more clients.
If someone is hiring you for banking, they want to make sure they can trust you — and making a custom video to introduce yourself is one way to gain their trust.
Hear What It's Like to Work With WebFX!

"WebFX's collaboration and success of working on a complete re-design with our website vendor and our Bank to ensure the absolute best site and SEO out of the gate has been such a positive experience."
Bank
How do I integrate video marketing into my existing marketing strategy?
You may think fitting video into the mix is a difficult feat, but it's actually extremely easy.
If your bank has a website, an email marketing campaign, or a social media presence, you've already got a great springboard for video.
Let's take a look at how you can integrate video into each strategy.
Your website
Your website is a great home for videos that you create. That's because your website is a home base for many of your potential clients — they'll go there to find your contact information, more about your institution, and the services you offer.
Your home page is a great place for a video because it introduces you right off the bat. Users will feel like they're being greeted, which could give you the edge over your competitors.
You could also have videos on your website of other bankers at your institution, a list of the services you offer, or even client testimonials.
Testimonials outline the way a current client feels about the work you do for them, and works to show other potential clients that your work is worth it.
Your social profiles
Social media is a great place for your bank's videos to live because of the ability for information to spread so quickly.
If you post a video of your institution, a few of your bankers, and a brief description of what you can do for your clients and post it on social media, in a matter of minutes your video is exposed to all of your followers. In addition, anyone that likes, retweets, or shares your video will increase the number of people that see it.
Social media is also a great place to post seasonal videos of your bankers wishing your followers a merry Christmas, or outlining special milestones to your institution.
Your email marketing campaign
Email marketing is another great platform for video. In fact, an email that includes a video increases click-through rate by 96%. That means that it's almost guaranteed that an email with a video will have a high CTR.
You can start by creating a welcome video that is sent to users who have recently signed up for your newsletter. Including a welcome video shows that you care about your current and potential clients, and that you value their email subscription.
You can also include testimonial videos and in-season videos in emails, too!
Want to use video marketing for your bank?
If you're ready to start using video marketing, WebFX is here to help. We're a full-service Internet marketing agency, and we can help you produce the best videos for your bank.
If you'd like to learn more about the services we offer, or speak to a specialist, you can call us at 888-601-5359, or contact us online!
Earn a 20% greater ROI with WebFX