Are you looking to attract new patients to your dental practice? With pay-per-click (PPC) advertising, you can reach new patients and increase awareness of your business.
If you're interested in learning how WebFX can help your practice reach more patients with PPC, call 888-601-5359 to speak with a strategist, or keep reading to learn more about why PPC matters for dentists.
Good agencies have more than 50 testimonials.
Great agencies have more than 100 testimonials.
WebFX has over 1000+ glowing client testimonials.
See What Makes Us Stand out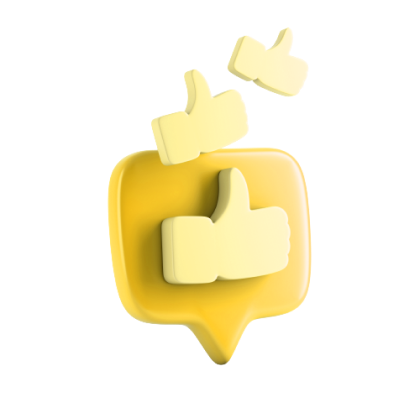 Why PPC is important for dentists
The most common form of pay-per-click (PPC) advertising is in the results of search engines like Google. When you run ads on platforms like Google Ads, you can select which keywords and phrases you want to trigger your advertisements.
Then, if your bids are among the highest, your ads will appear above organic results in the search engine results for those keywords.
You can also use Google Ads to advertise your dental business across millions of websites within the Google Display Network.
The biggest benefit of PPC for dentists is that you only pay when people click your advertisements. This means that if nobody clicks on your ads, you won't pay a cent.
In addition, you don't have to wait for results. With PPC advertising, your ads can start driving qualified traffic to your website as soon as you launch them. This means that if you want to quickly increase the traffic to your dental practice's site, PPC advertising is a great option.
PPC tips for dentists
Next, let's take a look at some PPC tips for dentists that will help you generate more leads and get the most out of your campaigns.
Research your PPC keywords
First, it's important to understand what keywords potential patients enter when searching for dental services online. Then, you can divide those keywords into groups that focus on particular services you offer.
For example, you might create a group of keywords that target people searching for cosmetic dentistry services and another group that focuses on general dental hygiene.
This will help you create more relevant PPC ads that generate higher click-through rates.
Create custom landing pages
Next, you will want to create customized landing pages for each of your PPC ads. These pages are where you'll send users who click each of your specific ads.
This means that your text ads and landing pages should emphasize the same topic or services. For example, if your PPC ad mentions cosmetic dentistry, your landing page should highlight the cosmetic dentistry services you offer.
Your landing pages should also include clear calls-to-action (CTAs) that encourage potential patients to take the next step and contact you to schedule an appointment.
Creating custom landing pages will help to establish consistency and ensure that prospects don't lose interest and hit the back button before contacting you.
Target local traffic
Local targeting is important for dentists because you want your ads to show up when people in your area search for dental services.
In addition, local targeting can help prevent you from wasting your PPC budget. You don't want to rack up unnecessary charges if someone in a town halfway around the world keeps clicking on your ad.
By targeting a local audience, you can reach your most qualified prospects and avoid overpaying for your PPC ads.
Optimize your ads for phone calls
You can also use your PPC advertisements to generate phone calls.
Google will charge you the same amount for a phone call as they do for a normal click to your landing page.
In order to maximize call-in leads, you can include your phone number in all of your advertisements and set your ads to only display when you're in the office. This will ensure that all the calls are answered by a real person who can help turn prospects into patients.
Use ad extensions
Standard PPC ads only allow a limited amount of space. However, you can purchase ad extensions that allow you to provide more detailed information about your practice.
For example, local extensions display an address, phone number, and other key information, such as your business hours. And sitelink extensions allow you to display links to multiple service pages instead of one landing page.
These extensions will help you extend the reach of your PPC ads and attract even more patients.
Analyze results
Finally, don't forget to analyze and evaluate your PPC campaigns.
There are a variety of tools, including Google Analytics, that you can use to uncover valuable information to improve your PPC strategy in the future.
You can also use that information to test new ad copy and keywords. This will help you create new titles and copy that will lead to the most clicks and conversions.
Our digital marketing campaigns impact the metrics that improve your bottom line.
See More Results

WebFX has driven the following results for clients:

$3 billion
In client revenue

7.8 million
Leads for our clients

5.2 million
Client phone calls
PPC plans from WebFX
At WebFX, our team of award-winning PPC specialists will work to understand your practice and implement PPC solutions designed to meet your business goals.
Our team knows how to manage your PPC campaigns to get the greatest return on investment (ROI). In fact, our PPC search marketing campaigns frequently exceed 4,000%.
We also publish our PPC pricing online to help you choose the plan that best meets the goals of your dental practice.
Want to learn more?
Interested in learning more about how PPC advertising can benefit your dental practice?
Contact us today to find out more information and get a free quote.