Not happy with your conversion rates? If your website content doesn't convey the value of your products and services, people will leave without buying. So, how do you combat low conversion rates and lackluster copy?
Adding unique selling propositions (USPs) to your website and marketing materials will show why your products and services are superior and encourage people to buy. Keep reading to learn more, or subscribe to our Revenue Weekly newsletter for the latest marketing tips and advice and to learn more about unique selling propositions! In this post, we'll cover:
Let's dive in!
What is a unique selling proposition?
The definition of a unique selling proposition — also called a unique selling point or USP — refers to longstanding advantages or value your company brings to customers. Your competitive advantage, USPs differentiate your business, products, and services from competitors and explain why people should choose you. For example, if your brand features sustainably-sourced materials, that is a unique selling proposition —a reason customers may choose your business over another company that does not offer sustainable sourcing.
Unique selling points are not special marketing offers or discounts.
Time to Level Up Your Sales
Our long list of services helps you grow every aspect of your business with marketing strategies that are proven to increase bottom-line metrics like revenue and conversions.
In the past 5 years, we've managed more than 12.9 MILLION transactions across our client base.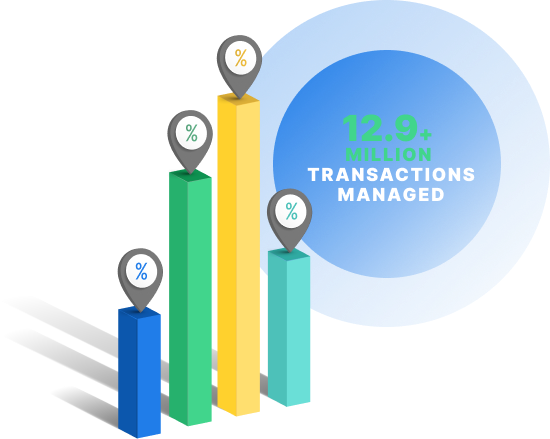 Why do you need unique selling points?
Your business competes with countless other companies in your industry and niche. Unique selling propositions give your business a competitive advantage and demonstrate the value you add when people choose your business. Without USPs, customers won't know why they should choose your business — and a lack of clear USPs can hurt your conversion rates and sales.
How to write a unique selling proposition: 4 tips for creating USPS that sell
Now that you know what a unique selling proposition is and why you need it, let's look at some tips for creating USPs that drive sales and revenue.
1. Go back to the basics
When writing unique selling points, it's often helpful to go back to square one. Review your company mission statement, identify your target audience, and think about what makes your products and services unique. Clearly defining what you sell, to who, and why will help you create USPs that drive the best results.
2. Research competitors
In order to truly understand what makes your business stand out, you need to research competitors. How are your products and services different? Do your product features provide more benefits?
Do you offer additional customer support? Cheaper shipping options? Use USPs to highlight why people should choose you over competitors.
3. Solve customers' pain points
You'll also want to consider and solve customer pain points when writing USPs. For example, ecommerce eyewear brand Warby Parker understands that not being able to physically try on glasses may prevent people from buying. To combat this pain point, Warby Parker offers a home try-on program — a unique selling point — that allows shoppers to try out glasses before purchasing.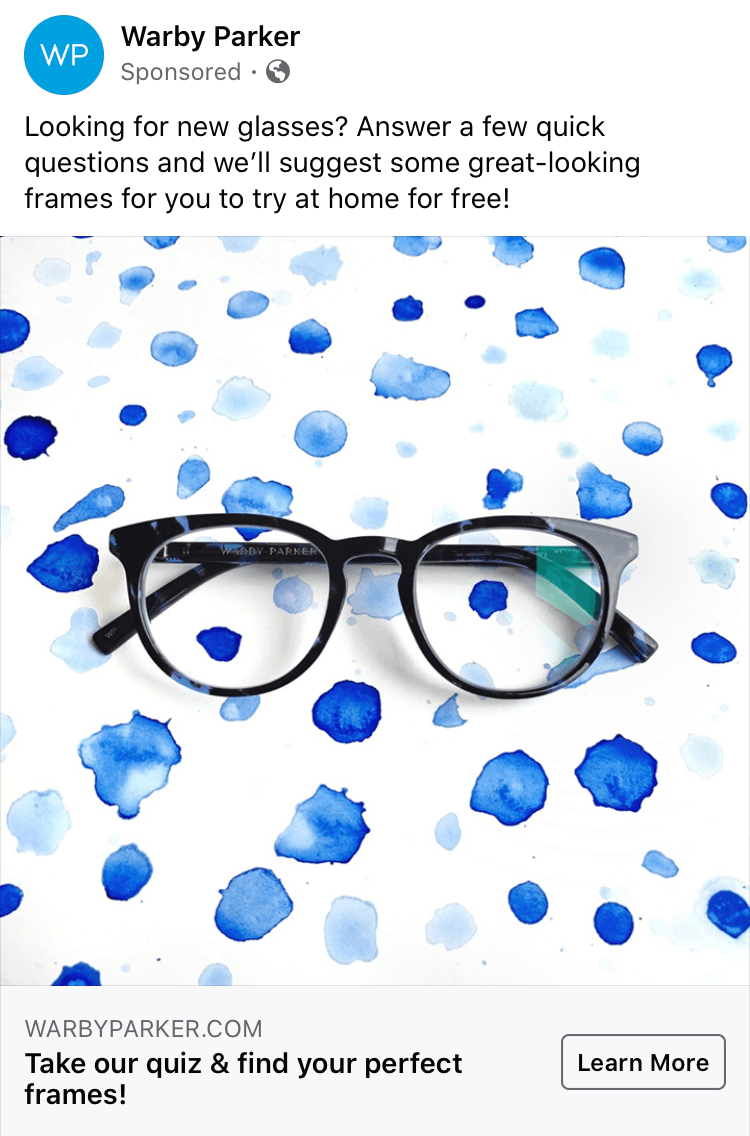 Phrasing your USPs in terms of how your products and services meet the needs of customers will help you sell more and attract loyal customers.
4. Showcase your brand's personality
Unique selling points set your brand apart and showcasing your brand's personality will make you even more distinct in consumers' minds. Your upbeat, clever personality and style will give you a leg up against competitors with brand personalities that fall flat.
5. Incorporate social proof
More than 70% of people look at reviews before purchasing. Creating USPs that feature social proof — like testimonials, ratings, and reviews — will make people more comfortable doing business with you. And it's a simple way to boost conversions, sales, and revenue.
7 Unique selling proposition examples to inspire your business
Need some inspo for crafting your unique selling points?
Take a look at these seven creative USP examples from top brands!
Fresh Sends modernizes flower delivery with seasonal bouquets that "inspire authentic emotions without the cookie-cutter fluff." Instead of standard bouquet options, Fresh Sends created the Wild Card — a bouquet that changes daily to ensure the freshest arrangement.

Fresh Sends' unique selling points include:
Fresh Sends' bouquets are handcrafted with seasonal blooms and designed to look like you picked them up from the local flower market.
Fresh Sends' bouquets come with clever, heartfelt cards.
Fresh Sends' innovative, thoughtful packaging technology is designed to prevent broken stems and mess.

Why we love this unique selling proposition example
Fresh Sends infuses USPs with their signature style while showcasing product quality and one-of-a-kind offerings.
Voodoo Doughnut has grown from a hole-in-the-wall shop in Portland, Oregon to a nationally recognized brand with locations in five states. Known for their unique doughnut creations and iconic pink boxes, Voodoo Doughnuts appeared on The Travel Channel, The Cooking Channel, The Tonight Show, and more.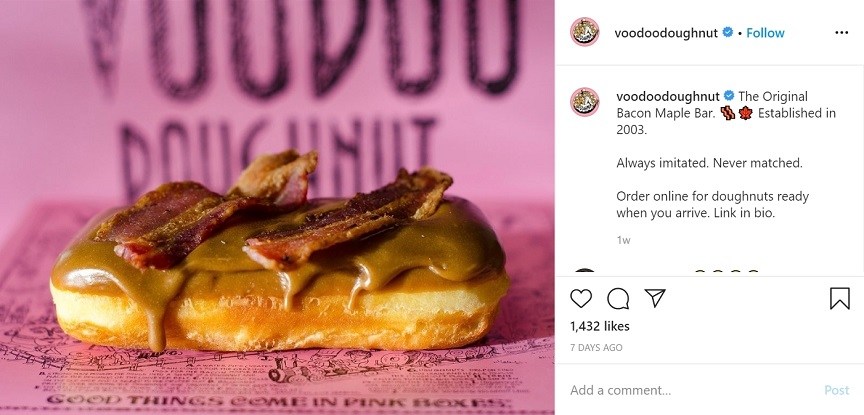 Voodoo Doughnut's unique selling points include:
Voodoo Doughnut offers 50+ unique doughnut flavors made fresh daily, along with custom order requests.
Voodoo Doughnut supports numerous charities and raised over $2,000 through their Tuesday giving program.
Voodoo Doughnut offers online ordering and convenient pickup at several locations.
Why we love this unique selling proposition example
Voodoo Doughnut spices up USPs with personality, and the brand does a great job of showcasing their unique flavors, convenient ordering, and charity support.
Outdoor clothing and gear company Patagonia is known for quality, environmentally conscious products. With the slogan, "We're in business to save our home planet," Patagonia sets itself apart as a company dedicated to making a difference.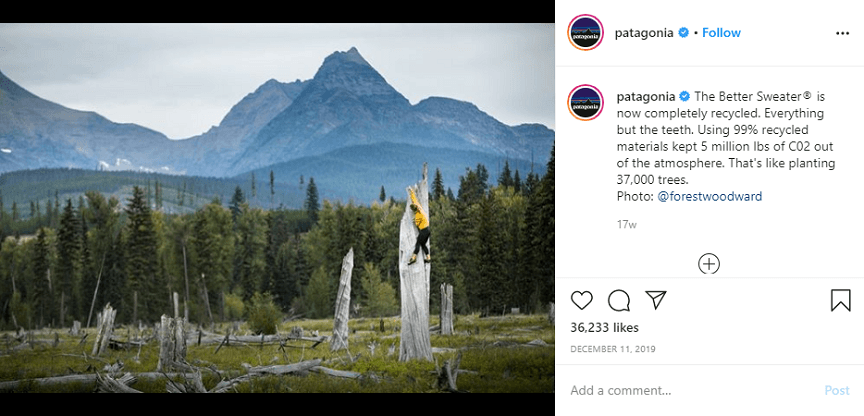 Patagonia's unique selling points include:
Patagonia clothing is Fair Trad Certified™ and made from organic cotton, free from synthetic pesticides, herbicides, and GMO seeds.
Patagonia's self-imposed Earth tax, 1% for the Planet, provides support to nonprofits aiming to defend our air, land, and water.
Patagonia offers a trade-in program that gives customers credit for trading in used gear to cut down on landfill waste.
Why we love this unique selling proposition example
Patagonia isn't just a brand — it's a lifestyle that leverages USPs to attract a niche audience of eco-friendly adventurists.
Online shoe and clothing retailer, Zappos, is known for their positive culture and customer service that distinguishes Zappos from other ecommerce stores.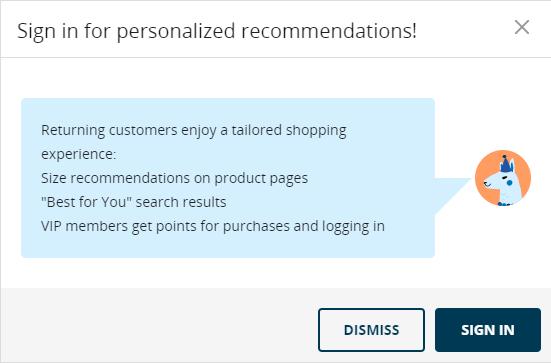 Zappos unique selling points include:
Zappos customers enjoy free shipping on all orders.
Zappos offers a return policy that removes the fear of buying online — complete with free 365 day returns and free return shipping.
Zappos offers 24/7 customer service to provide a seamless, convenient online shopping experience.
Why we love this unique selling proposition example
Zappos truly understands pain points and goes above and beyond to provide exceptional customer services that puts them a step above competitors.
Located just 30 minutes from the WebFX headquarters, Passenger Coffee is a small-town coffee shop with an upscale vibe.
Passenger's unique selling points include:
Passenger is a modern micro-roaster, specializing in small-batch coffee drinks and baked goods.
Passenger features one of the most diverse single roaster menus in the area.
Passenger — a certified BCorporation — offers products that represent an equitable supply chain and meaningful connections.
Why we love this unique selling proposition example
Passenger carved a niche in their industry with exclusive, responsibly sourced products that set the brand apart in the minds of coffee connoisseurs.
Featured on the shelves of popular stores like Free People and Anthropologie, Mate the Label sells non-toxic clothing essentials, made in the U.S.
Mate the Label's unique selling propositions include:
Mate the Label sells clothing essentials made with GOTS certified organic fabrics and low-impact dyes.
Mate the Label products are made sustainably and ethically in Los Angeles.
Mate the Label offers free U.S. shipping and eco packaging.
Why we love this unique selling proposition example
Mate the Label effortlessly showcases distinct, eco-conscious product features with beautiful website graphics and content.
Lilah B. makes beauty simple with a minimalistic collection of makeup products. Known for sleek, high-performance compacts and multi-purpose products, Lilah B.
created an effortless, clean beauty collection.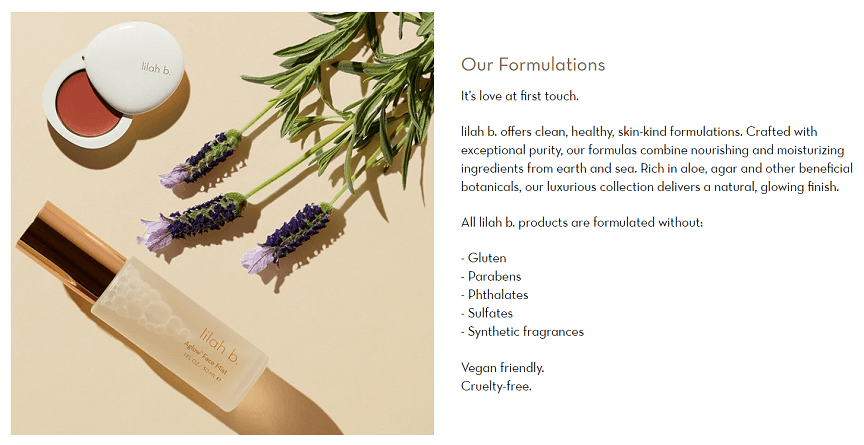 Lilah B.'s unique selling points include:
Lilah B. offers "clean, healthy, skin-kind" makeup formulas, free of gluten, parabens, phthalates, sulfates, and synthetic fragrances.
Lilah B. products are vegan-friendly and cruelty-free.
Lilah B. offers complimentary shipping on all orders.
Why we love this unique selling proposition example
Lilah B. leverages USPs to appeal to a niche audience in the beauty industry by showcasing clean ingredients, sleek packaging, and multi-use products.
Write your own unique selling proposition!
Hopefully, this post and these unique selling proposition examples inspired you to create or refresh your USPs. Need help proudly displaying your USPs on your site?
WebFX can help you create and share content that drives business results. Check out our content marketing services, or contact us today to learn more!
How is your website's SEO?
Use our free tool to get your score calculated in under 60 seconds.
Get posts by email
Join 200,000 marketing managers and subscribe to Revenue Weekly!
"*" indicates required fields
WebFX Careers
Join our mission to provide industry-leading digital marketing services to businesses around the globe - all while building your personal knowledge and growing as an individual.