Whether you run a diagnostic lab or supply medical gear, your website matters to your business. As users search for relevant companies online, they want to work with organizations that present themselves professionally online and highlight their services and credentials.
A quality website will help people find your services and evaluate your company. Web design for laboratories makes a big difference in how prospects perceive you — 94% of first impressions come from a website's design, and labs are no exception.
So, where do you start with web design? This page will cover everything you need to know about web design for lab equipment suppliers, including:
What is web design for laboratories?
Benefits of web design for lab equipment suppliers
Five steps to using web design for laboratories
Read on to learn more about web design for lab equipment suppliers. Or, if you want to learn more about web design services for laboratories, call 888-601-5359 today!
How much does it cost to build the website of your dreams?
Use our FREE website design cost calculator to get an idea!
Web Design Cost Calculator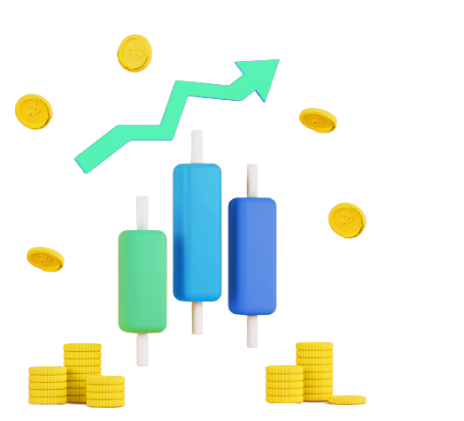 What is web design for laboratories?
Web design for laboratories is the process of optimizing elements to create an attractive, usable website. Web design matters regardless of industry, company goals, and client base. A well-designed website reflects your company's dedication and professionalism.
When you prioritize your lab website design, you can enjoy the following:
With web design, you ensure that visitors come to your website and stay. While factors like style and branding are up to your company, there are hard-and-fast rules in web design that help guide you toward a better experience.
Benefits of web design for lab equipment suppliers
Investing in web design for laboratories offers numerous benefits for your business. When you prioritize your lab website design, you repeat benefits like:
Improved credibility: As part of the medical and health fields, your reputation and credibility matter to your clients. About 75% of your credibility online comes from web design. With a properly designed website, you can show that you put thought and care into each aspect of your business.
Easier booking and ordering: Your web design encourages people to complete your desired actions. If you accept testing appointments online, you can make it easy for providers or patients to find and book a service, saving you time and resources.
Lower bounce rates: If people immediately bounce when they come to your site, all the work you did goes to waste. Good web design captures people's attention and encourages them to browse.
If you want to enjoy these benefits and more, working with an agency can help. A web design agency will ensure that your site checks all the boxes to keep potential clients on your site.
5 tips to using web design for laboratories
Now that we've covered the basics of why web design matters, let's look at tips to start improving your web design efforts.
Here's how you can do lab website design effectively:
1. Make your site navigable
A crucial factor of any web design is navigability. People who can't move through your site easily will click away and go to a competing business. Well-designed navigation connects all your pages and makes a cohesive map of topics, products, and services.
You can create navigation bars in many ways. For example, this page has a bar across the top of the homepage to help you find products by category:

Since there are numerous products to see, this selection is easier to read than having them all at the top of the screen. For a laboratory offering services, you could use a horizontal navigation bar divided by the type of service.
2. Use images wisely
Images are what you might think of first when you think of web design. That's because they impact your page substantially. Almost 40% of users will stop interacting with a site if the images fail to load, so you want to optimize each image you add.
Your images should also serve a clear purpose. For example, on this website's product category page, the images are a clear visual of what kind of equipment you can expect: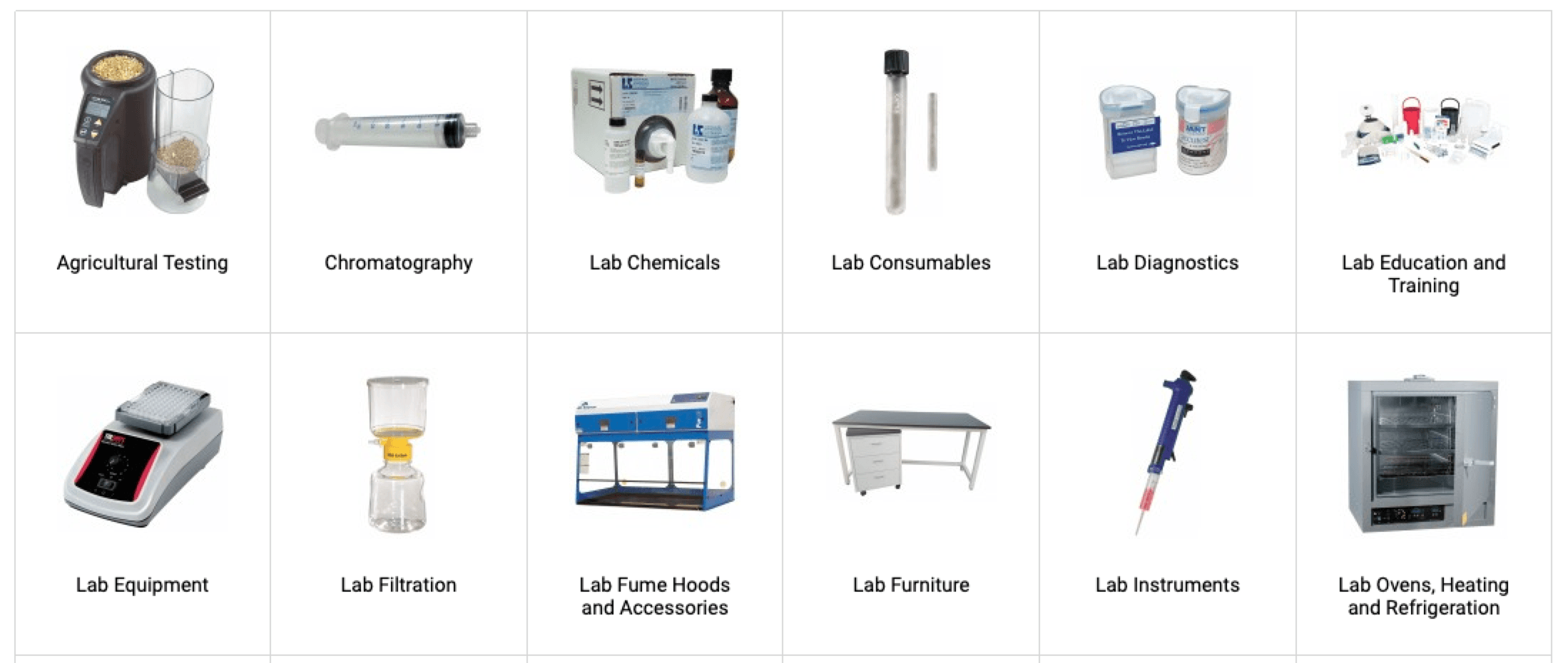 Images can be purely decorative, but don't go overboard with extraneous ones. Your images can serve the following purposes:
Highlight what the copy says
Showcase product features
Break up text blocks
If you don't want to use a captured image, a graphic or infographic works well, too. You can also use AI-generated images if you don't have a designated design or photography team.
3. Balance your elements
Once you create all your copy, images, and videos, you'll build your pages. When you design your webpages, avoid overcrowding them with too much information or content.
For example, say you have six images spanning the page, blocking some of the text. Not only will these images be hard to see, but your reader will struggle to focus on what you want them to read. Your pages will be less attractive and practical.
Ensure all elements are visible, and use white space to your advantage. Instead of placing your product photos in a block, use a slider tool or a gallery. These little touches can make a big difference in how people interact with your page and keep them from getting overwhelmed.
4. Keep branding consistent
A key component of web design for laboratories is branding. Your branding establishes a seamless experience with your company. Your colors, logo, and verbiage should be the same on all pages, regardless of the topic.
You don't want every page to have different colors, fonts, and styles. This discrepancy will look spammy to the user and potentially cause them to leave your website. Instead, create a set of brand guidelines for all branding elements.
Everyone on your team should have the same expectations and foundation for your company to give your customers a unified experience.
5. Use responsive design
Responsive web design enables your website to load and format to the device accessing it. Responsive design ensures that everyone has access to a quality website, whether they access it from a tablet, smartphone, or laptop.
View Responsive Web Design Services
Using responsive design is different from making your site mobile-friendly. Instead of shrinking down a website to open on a mobile device, the pages will reformat themselves to better suit the device. This small change encourages people to stay on your site and browse.
Meet WebFX:
Your world-class, tech-enabled marketing agency with over 1.6 million hours of combined expertise.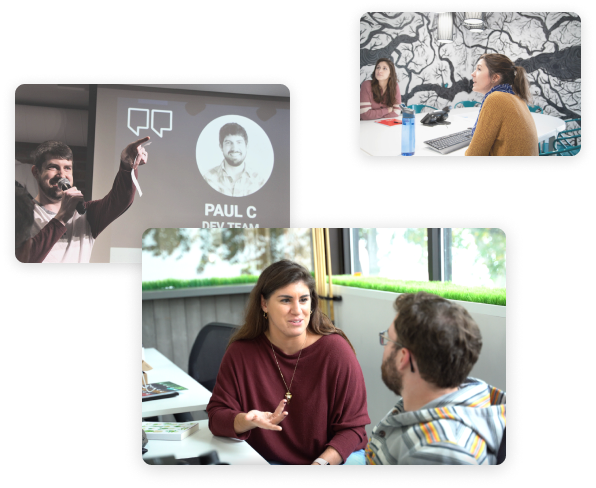 Find professional web design services for laboratories
Even with all the knowledge and advice on this page, you might still lack the time and resources to build your ideal web design. Working with an agency, like WebFX, will enable you to get the website you want without lifting a finger.
WebFX has launched 1600 websites for our clients across various industries. When you work with us, we will create a custom, responsive website design that reflects your brand voice and design. Our team becomes an extension of your own, saving you time and effort.
Want to see the potential your site has? Request a free quote to see how we will create the ideal website for your business!
Increase your leads, sales, and revenue with digital marketing
Find Us Driving Revenue Nationwide