If you want a way to connect with your audience, share your products and company news, and improve brand awareness, you've come to the right place. Social media can accomplish all this and more, and all it takes is a little prep work.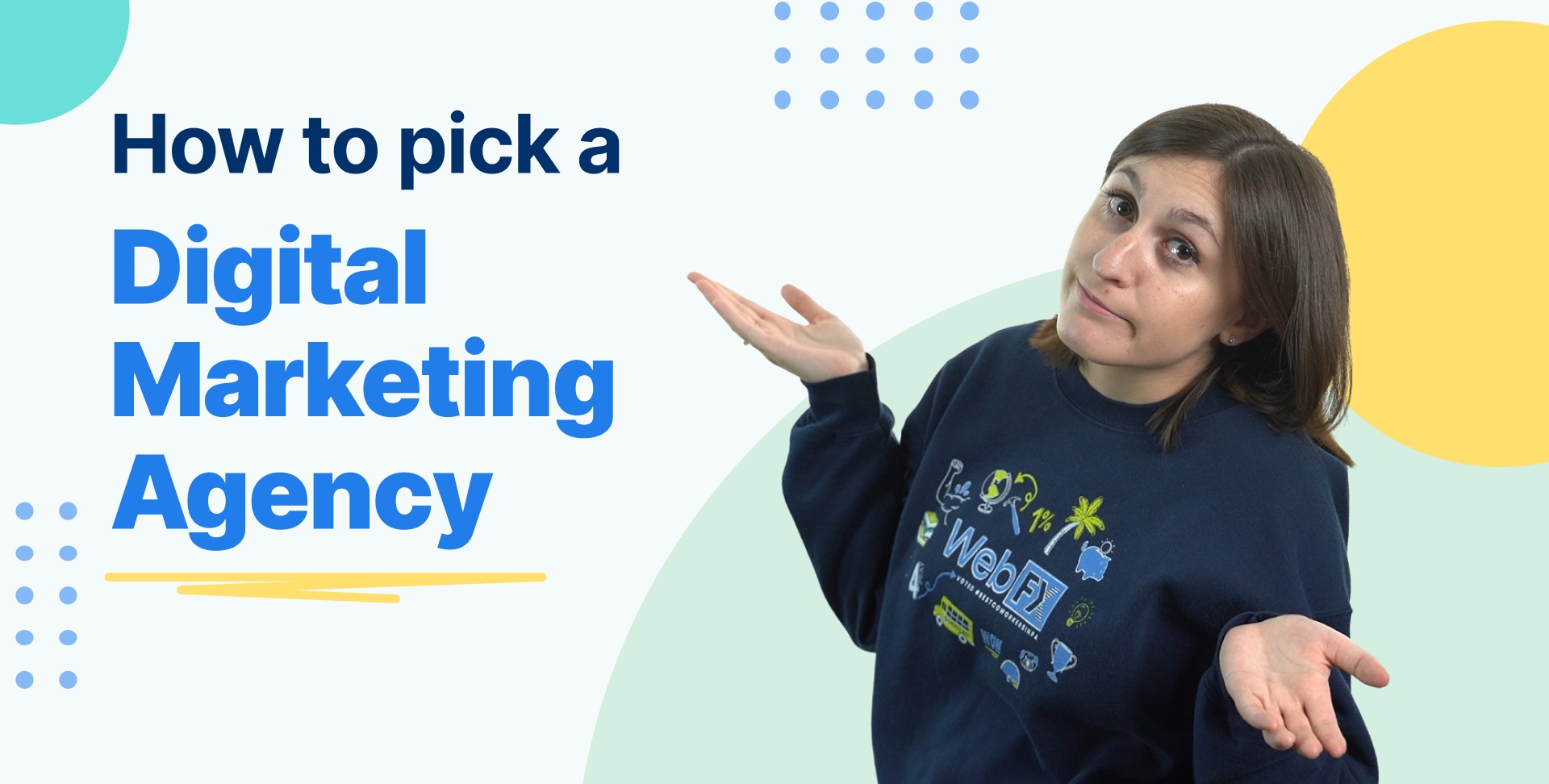 Social media for lighting and LED companies involves using social networks to advertise lighting companies' products and services. If you want to create a plan of your own, WebFX can help you get started.
This page will cover the following topics:
What is social media for lighting and LED companies?
Why use social media marketing?
Social media examples for lighting and LED companies
Tips for using social media marketing for lighting and LED companies
Read on to learn more about social media for lighting and LED companies, and contact us online to jump into your company's social media strategy!
74% of people use social media when making a purchasing decision.
Make their decision easy with a stellar social media presence. See how your brand can level up by requesting a no-obligation proposal today.
One of our experts will be in touch within 24 hours!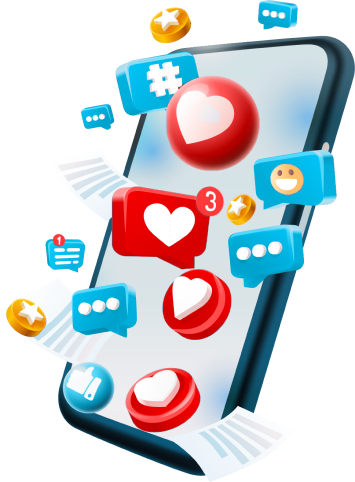 Social media 101
Before going over how to use social media, we need to cover what it is and why you should use it. Here are the basics of social media marketing for lighting and LED companies.
What is social media for lighting and LED companies?
Social media for lighting and LED companies involves optimizing social network posts to market and advertise your brand. Using social media can involve the following steps:
Creating and maintaining business profiles
Planning post ideas and topics
Posting to your accounts
Responding to comments and messages
Every company will use different channels and tactics to convey their brand voice best. While some companies will stick to YouTube, for example, others may prefer to share their work across multiple platforms. You must find the most effective method for your audience.
Why use social media marketing?
With social media marketing for lighting and LED companies, you have access to a flexible tool that lets you reach your audience directly. Instead of relying on cold-calling, emails, or other communication tactics, you can speak to the individual and help them get to know your brand.
Social media also offers the following benefits:
Better brand recognition: Posting on social media can help others recognize your brand. Even if they don't buy from you immediately, they will remember your name and come back when they need your products or services.
Competitive tactics: Since 91% of companies use social media, you need to be active to compete with other businesses in your industry. Running advertisements and posting frequently can help you stand out from the competition.
Faster communication: People want to interact with companies online. In fact, 57% of customers prefer to contact businesses via email or social media rather than telephone. You can respond to people quickly and give them a more sincere response.
Above all, you can use social media as an advertisement method, a marketing tool, and a communication channel. Depending on what platforms you use, you can create various posts that highlight different aspects of your business.
Social media examples for lighting and LED companies
So, what does social media look like in practice? To understand how you can use social media to your advantage, let's look at two different social media posts and accounts from other lighting and LED companies.
YouTube
How can people know what your lights look like if you don't show them? YouTube is a great social media channel for lighting companies because it is all about visuals.
OGW Energy Resources uses their YouTube channel to talk about sustainable lighting solutions and services: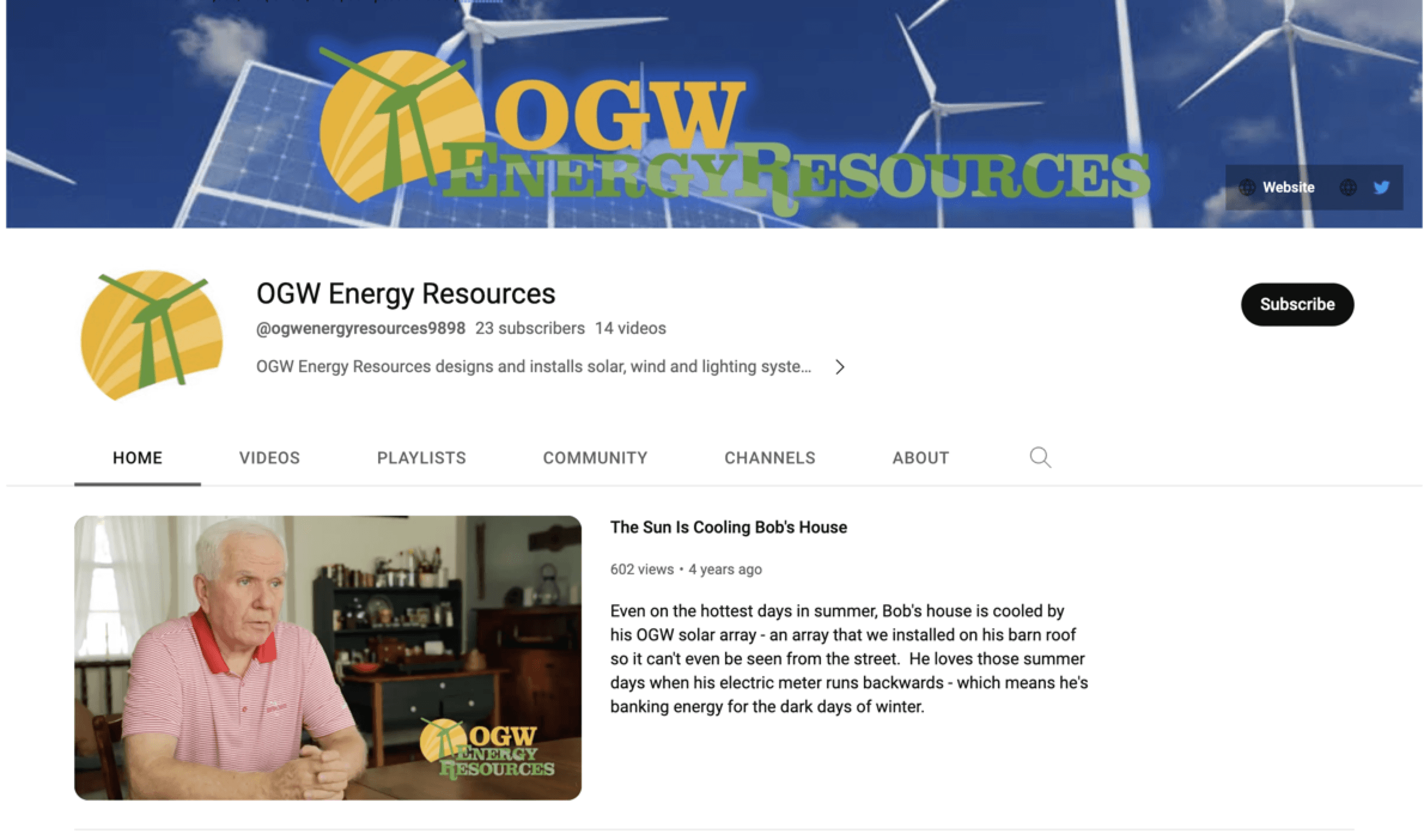 Their profile also links to their website and makes it easy for people to connect with the company.
Facebook
While YouTube is strictly for videos, Facebook gives you more flexibility in the content you post. You can create text posts, live video streams, and photo albums related to your company.
The Lighting Company uses Facebook to share posts and photos about their company, products, and more: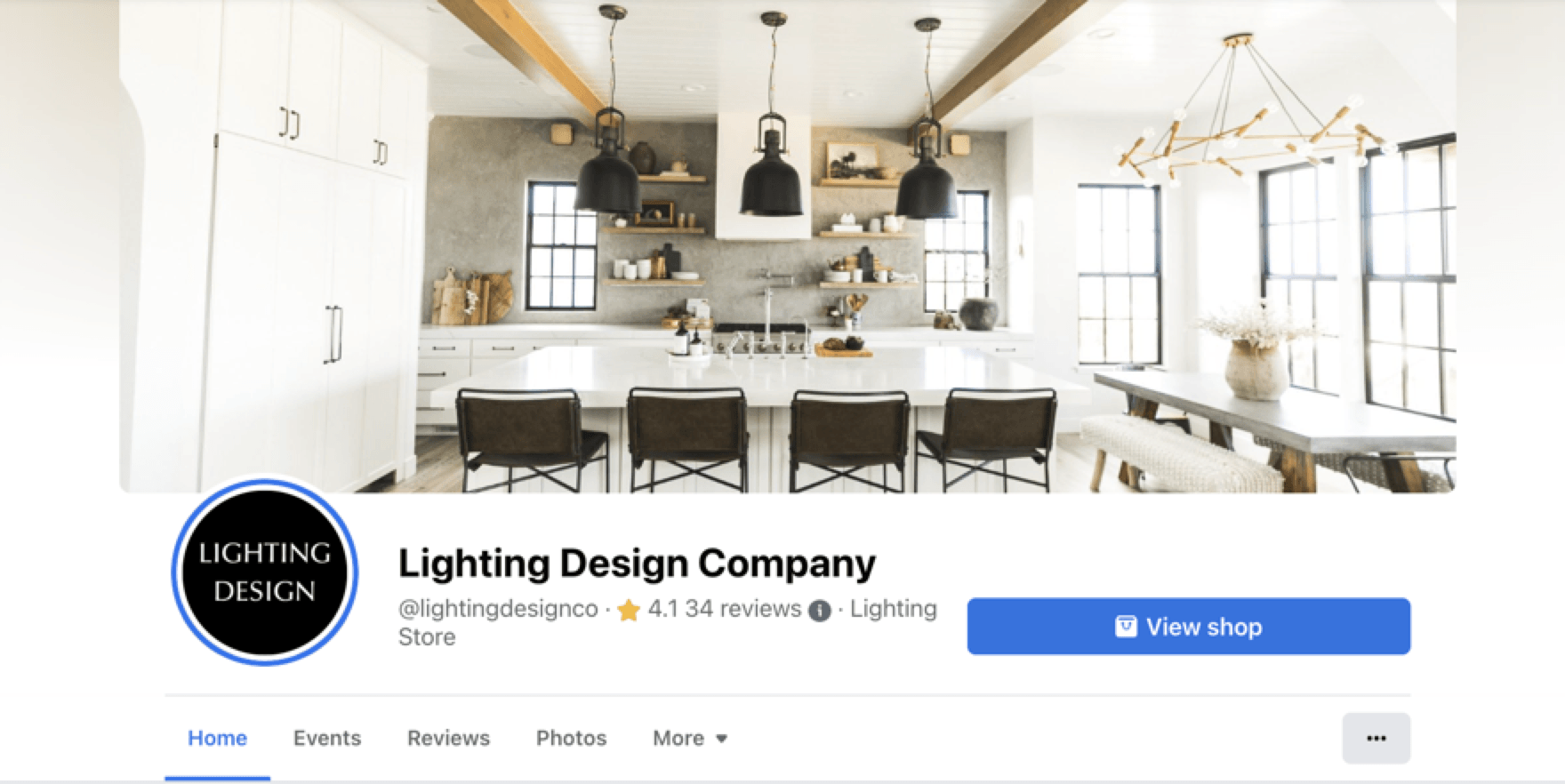 They also use the Facebook Shopping feature to give customers easy access to their products. This way, when users are browsing the company's page, they can shop around for lighting without ever leaving the Facebook app.
3 tips for using social media marketing for lighting and LED companies
At WebFX, we understand how daunting it can be to start using social media for your business. That's why we have gathered the following tips to help you get started.
Use these three tips for social media marketing as you start creating a campaign!
1. Find your target audience's preferred social network
Outlining your target audience is the first step to any marketing campaign — that includes finding out what social media they use. Depending on who you're selling to — individual customers or other companies — your social media use will vary.
Some considerations you can consider include:
Age
Gender
Income
Occupation
Company size
For example, let's say that you target homeowners in their mid-50's who need lighting installation. Your best approach would be to use a Facebook ad campaign and social media strategy.
However, if you target other businesses looking to upgrade in-store lighting, you might use sites like LinkedIn or YouTube that showcase your work and point directly to your business.
2. Plan your posts ahead of time
Consistency is key with social media. One way to stay on top of your social media presence is to make your posts in advance and schedule them. This way, you can create content early and post it whenever it's due.
For example, if your goal is to post on Facebook twice a week, you could make a schedule a month at a time and outline what you want to post. Consider the following questions:
What media do you want to incorporate?
Do you have any specials, promotions, or discounts?
Are there any company updates you want to remind customers about?
Knowing this information and planning your social media campaign can help you keep customers up-to-date and post relevant information.
3. Interact with your audience
If you get comments, messages, and reviews on your social sites, it's crucial to respond to them. People engaging with your company means they are interested, and engaging them can encourage a purchase, or a positive user experience.
Your prospects want to interact with you online. In fact, 57% of customers prefer to contact businesses via email or social media, rather than telephone. Talking with and responding to customers is essential for nurturing your leads from start to finish.
Not happy with your social media engagement?
We've got just the blog post for you.
Read the Blog Post & Watch the Video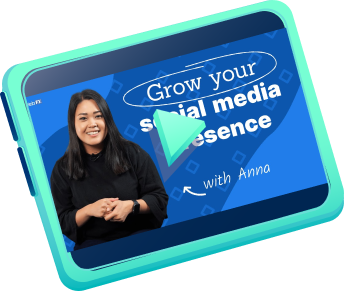 WebFX knows social media for lighting and LED companies
Once you understand the importance of a strong social media presence, it can be intimidating to get started on your own. If you want social media results without the time investment, consider working with a social media agency like WebFX.
WebFX has the experience to help you earn more from your social media campaign. We have:
Created 165,000 social posts
Generated $3,021,182,299 in revenue
Qualified 7,839,684 leads
Our results speak for themselves. If you want to experience our work firsthand, request a proposal and we will give you a personalized plan and quote for our social media services!
Increase your leads, sales, and revenue with digital marketing
Find Us Driving Revenue Nationwide