Everybody wants Google to rank their website higher in search, and for good reason — with 93% of all Internet traffic starting with a search engine, ranking in Google provides a prime digital marketing opportunity for reaching users and driving conversions. Not every site can make it into the top rankings, though. For one thing, Google's algorithms prioritize the pages that have the most value for users. Not to mention, before you can even worry about ranking, you have to ensure that Google knows your site exists to begin with. That's why it's so important to get your site in Google's search index. But what is Google indexing, and what does it mean for your search engine optimization (SEO)?
Read on to learn more, and then sign up for Revenue Weekly for more marketing tips from the agency with over 25 years of experience!
Independent research from Clutch has named WebFX the
top SEO company in the United States.
Clutch has personally interviewed more than 250 WebFX clients to discuss their experience partnering with us.

Read More Clutch Reviews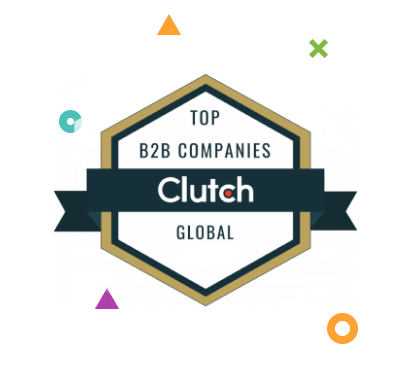 What is Google indexing?
Google's search index is essentially its entire inventory of websites that it draws from to provide search results to users. While it may feel as though Google is immense enough to take you to any site on the Internet, that's not true. Only indexed sites can appear in search results.
Of course, new sites can always be added to the index, and that's precisely what Google indexing is — the process of adding a website to Google's index. Indexing happens when Google's web crawlers, also called spiders — crawl websites on the Internet.
Why is Google indexing important?
If you want to reach users through Google, indexing is a critical process for your business. If Google doesn't index your website, not only will it not rank high, but it also won't appear in search results at all — not on page one or page 1000. One of the best ways for your audience to find you is by searching for terms related to what you sell. If you sell lawnmowers in Topeka, you want to appear in searches for "Topeka lawnmowers." But without first getting your site indexed by Google, you can't appear in any searches, which means you'll receive very little site traffic. Google indexing is the first step to boosting site traffic, revenue, and conversions for your business.
How does Google indexing work?
The process of appearing in Google search results takes place in three stages — crawling, indexing, and ranking.
Read on for a brief explanation of each one!
Part 1: Crawling
The first interaction Google has with your website is when it crawls it. A Google crawler might discover your site in numerous ways — maybe it follows a link from another site, or maybe you submit your sitemap to Google directly. In any event, once a Google crawler finds your site, it will crawl it, which essentially means it scans the entire website to discover what's on it.
It reads the text, assesses the layout, and does its best to read images and videos.
Part 2: Indexing
Once Google's crawled your site, the next step is indexing. This is critical — if your site doesn't meet the right requirements, Google won't index it, and the site won't have any shot at ranking. Several things could cause Google not to index a site.
Here are a few of the factors that affect how Google indexes:
Noindex:

If a site uses a "noindex" tag in its HTML, it tells Google not to index that site.
Content:

Google won't index a page with content that appears to have no value to users.
Duplicate content:

Pages consisting entirely of

duplicate content

are less likely to be indexed.
Sitemaps:

Creating and submitting a sitemap allows you to notify Google of your website, making it more likely to crawl it.
Canonicalization:

When there are multiple versions of a page and you mark one of them as

non-canonical

— i.e., not the "real" version — Google won't index that version.
If nothing sends up any red flags for Google, the crawler will use the information it found on your site to determine what it's about and will then add it to its search index.
Part 3: Ranking
The third and final step in the process is ranking. This is where your site finally has a chance to start appearing in relevant search results and generating traffic. Whenever someone searches Google for something, Google sweeps through its search index to find the most relevant pages for that query.
If your site is among them, Google will rank it in the results. Of course, optimizing to get higher rankings and make it to page one is a process in and of itself. But once your site is indexed, you've made it to the point where you can begin that optimization.
How can you get your site indexed?
If you wait long enough, there's a good chance Google will eventually crawl and index your site on its own.
But the sooner you get your site indexed, the sooner you can start driving up your revenue. For that reason, it's better to take an active approach. You can do that by submitting your sitemap directly to Google.
A sitemap is a list of all the URLs on your website, and submitting it to Google helps Google quickly find and index all of those pages. Once you've created your sitemap, you can submit it through Google Search Console or by "pinging" Google with an HTTP GET request. You can ping Google by using the following template:
[sitemap URL]
Replace "[sitemap URL]" with the actual URL of your sitemap, and then enter the resulting link into your address bar.
Google will then let you know that they received your request.

In addition to submitting your sitemap, there are a few different ways you can optimize your site to give it the best shot at being indexed, including:
Ensuring quality and originality:

Make sure all your pages provide value to users. Practice

good web design tactics

and avoid any duplicate content.
Checking your meta tags:

Look through your site for any rogue noindex or canonical tags — having those on a page by mistake will mean that the page doesn't get indexed. Of course, in cases of duplicate content, you

will

want meta tags.
Cleaning up your navigation:

Ensure that you don't have any "orphaned" pages — that is, pages not linked to from anywhere else on the site. All the indexed pages on your site should be connected to each other in some way.
With your site optimized for indexing and your sitemap submitted, it won't be long before your site is in the Google search index and on its way to ranking in search results!
WebFX is a partner businesses trust.
Hear from HydroWorx, who saw a 236% increase in organic sessions with WebFX services.
Watch the Video Testimonial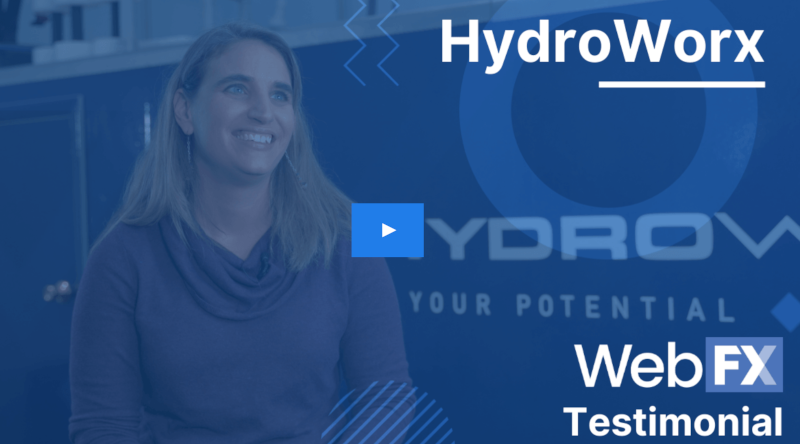 WebFX can get your site into Google's search index
Want to get your site indexed and then get a head start on driving up your rankings? WebFX can get it done!
Our more than 1020 testimonials show that we're the SEO agency businesses trust to drive results, and we'd love to show you firsthand.
With our SEO services, you'll receive help optimizing your content for all the indexing and ranking factors listed above. You'll also receive a dedicated account representative to keep you informed about everything we do for you. To get started with us, call 888-601-5359 or contact us online today!
How is your website's SEO?
Use our free tool to get your score calculated in under 60 seconds.
WebFX Careers
Join our mission to provide industry-leading digital marketing services to businesses around the globe - all while building your personal knowledge and growing as an individual.