Digital Marketing for Industrial Products: 3 Proven Tactics to Drive Sales
he Internet offers many opportunities for you to market your products to potential customers. While traditional marketing makes it difficult to narrow your focus and reach the right people, advanced online targeting makes it possible to reach the most qualified leads for your business.
As a company that sells industrial products, you likely have a clear idea of who your buyers are. Digital marketing enables you to determine how those buyers search for information online, then use that knowledge to reach them as they're actively searching for information.
With so many channels and strategies available, however, it can be difficult to determine which will be most effective in helping you reach your marketing goals.
Call us today at 888-601-5359 (or contact us online) to speak with a strategist about digital marketing services from WebFX, or keep reading to learn more about the strategies you can use to generate more leads and sales for your industrial products company.
Our digital marketing campaigns impact the metrics that improve your bottom line.
See More Results

WebFX has driven the following results for clients:

$3 billion
In client revenue

7.8 million
Leads for our clients

5.2 million
Client phone calls
1. Search engine optimization (SEO)
Search engine optimization, or SEO, is one of the most effective ways to reach your target audience. SEO is the process of making changes to your website with the goal of improving your ranking in the results of search engines like Google.
This is especially important when you consider that seventy-five percent of people don't click past the first page of search results. If your site doesn't show up on the first page, many users won't find your company or visit your site. You'll miss out on leads simply because your target audience finds your competitors' sites first.
SEO involves optimizing your website in order to rank better in the search results. There are many factors that can affect your rankings, but a few of the most important are keywords, links, and user experience.
1. Use your keywords on your pages
When users seek out information online, they use keywords and phrases on search engines like Google. These keywords and phrases describe what they need and help Google determine which pages to show.
In order to reach your target audience, you need to determine which keywords they are using to find a business like yours. You may need to conduct keyword research to figure out the right keywords. Then, you can start optimizing your site to rank for those keywords.
If you are trying to rank for a keyword, it is best to use that keyword on your pages. When Google crawls on your page, they look for these keywords to understand your page.
You want to use these keywords in your title, headings, and text. This will help you rank better for those particular keywords. This is called keyword stuffing, which has a negative impact on your ranking.
There are two types of keywords that businesses use. Short-tail keywords utilize only one or two words, while long-tail keywords use three or more words.
It is best to use long-tail keywords because they have less competition. Users are using more specific keywords so they can get the best results. When you use keywords that are specific, you will draw in more qualified leads.
By using your keywords on your page, Google will be able to read your site better and help your page rank.
2. Earn links from trustworthy sites
You can boost your SEO ranking by earning links from credible sites. These are known as backlinks.
You want to build backlinks because it enhances the credibility of your site. When reputable sites link to your content, it sends a signal to Google that your site is valuable and authentic.
The best way to hear backlinks is by creating content. When you create content, whether it's a blog or video, other sites can check out your content. If they like it, they can link back to it in their own content.
Backlinks are a great way to build the reputation of your website. By earning links from other companies, you can build your credibility and boost your ranking.
3. Improve user experience
Google wants to direct users towards sites that provide a positive experience. By optimizing your site to run well, you can boost your rankings and keep users on your pages for longer.
One important factor is page speed. Users don't want to wait very long for pages to load — so if a website takes more than a few seconds, they're likely to leave and find a better option.
When users leave your site and return to search results, this is considered a "bounce." A high bounce rate shows search engines that users don't have a positive experience on your site, which will negatively impact your rankings.
If you're not sure if this is an issue for your site, you can check your pagespeed with Google PageSpeed Insights. This free tool shows your average load times and provides suggestions on how you can improve your site speed.
Another important factor is mobile-friendliness. With so many users conducting searches and browsing the web on mobile devices, you need to optimize your website. You want to provide mobile users with the same positive experience as a desktop user.
Sites that are only designed with desktop users in mind are typically very difficult to navigate on smartphones and other devices.
The best way to ensure that your site provides a great mobile experience is with responsive design. This allows your site to adapt to any screen size or browser, which creates a positive user experience regardless of the devise a user visits on.
These are just three of the many factors Google takes into consideration when ranking your site. By optimizing your site and improving your online visibility, you'll be able to connect with more of your target audience and boost your overall sales and revenue.
2. Pay-per-click (PPC) advertising
Pay-per-click (PPC) advertising is another effective way to reach your target audience and attract them to your site. PPC ads appear at the top of results in search engines like Google and are placed by the specific keywords or phrases a user searches.
Like SEO, running an effective PPC campaign requires selecting the right keywords. You'll want to focus on long-tail keywords with clear search intent, because users who search these specific keywords are much more likely to become qualified leads.
In order to use PPC ads, you'll need to determine how much you're willing to pay for each click to your site for each keyword in your campaign. PPC operates on a bidding system in which advertisers who are willing to pay the most for any given keyword earn placement above organic search results.
Then, as the name implies, the advertiser only pays that bid amount when a user actually clicks on their ad and visits their website. This makes it a cost-effective channel and a great way to maintain control over your budget. You decide up front how much you want to spend on your campaign, so you never have to worry about going over.
It's also important to note that PPC visitors are 50% more likely to buy than organic visitors. When you target keywords with clear intent, you can focus your budget on attracting traffic that's likely to convert.
When you utilize PPC, you can advertise your products directly to interested potential customers. This enables your business to spend your marketing budget on attracting high-value traffic, making it an extremely cost-effective channel.
3. Email marketing
Email marketing is still one of the best ways to convert members of your target audience into leads and customers. In fact, it has a potential ROI of 4400% — which is extremely high even by digital marketing standards.
But achieving this kind of results requires a detailed strategy and careful execution.
The first step to starting an email campaign is to build a subscriber list. You can do this by including email sign-up forms in various places on your company's website, like your header, header, footer, or in a pop-up.
The key here is to build your list organically and never purchase email lists. These won't draw in credible leads for your business. In many cases, your emails will end up in users' spam folders — and harm your chances of reaching the users who actually signed up for your list.
Once you've built your email subscriber list, you can begin sending emails that are in line with your overall marketing goals. You can send various kinds of content, including informational newsletters, links to content, or announcements about special deals or promotions. This is a great opportunity to keep interested potential customers informed about your business.
Email is a valuable channel because it lets you focus on users who've already expressed interest in hearing from your company. So instead of convincing them to pay attention to you, you can focus on creating and sending content that will move them through the sales funnel.
This also means you can tailor your emails to what your subscribers need and target individual segments based on their interests. The more tailored an email is to a subscriber's interests, the more effective it will be in encouraging them to convert.
You can also make your campaigns even more effective with tools like EmailMarketingFX. You can create, send, automate, and monitor your emails, then use built-in analytics to see how people interact with them.
Then, you can use this insight to drive even better email results in the future.
With the right strategy, email can be the perfect channel for turning site visitors into valuable customers for your business.
Time to Level Up Your Sales
Our long list of services helps you grow every aspect of your business with marketing strategies that are proven to increase bottom-line metrics like revenue and conversions.
In the past 5 years, we've managed more than 12.9 MILLION transactions across our client base.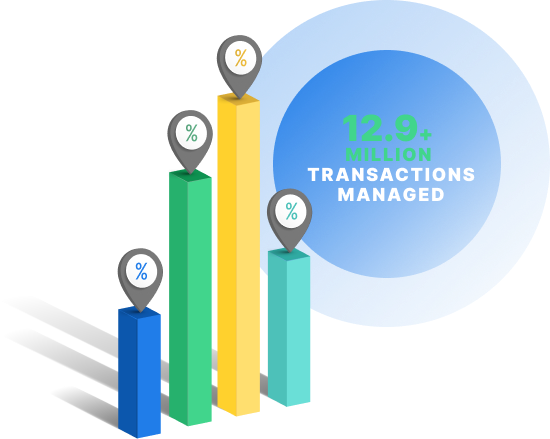 Digital marketing services from WebFX
If you want to reach more qualified leads for your industrial products, WebFX can help. We're a full-service digital marketing company with a team of 450+ industry experts.
We'll work with you to create a customized plan that fits your company's needs and goals, then adjust our approach on an ongoing basis so that we're always improving your results. We're passionate about what we do and as a result, we've driven over $3 billion in sales and over 7.8 million leads for our clients.
Our clients love the work we do. We have over 863 client testimonials from a variety of industries. Check them out for yourself and see what it's like to work with a top digital marketing company like WebFX!
Good agencies have more than 50 testimonials.
Great agencies have more than 100 testimonials.
WebFX has over 860+ glowing client testimonials.
See What Makes Us Stand Out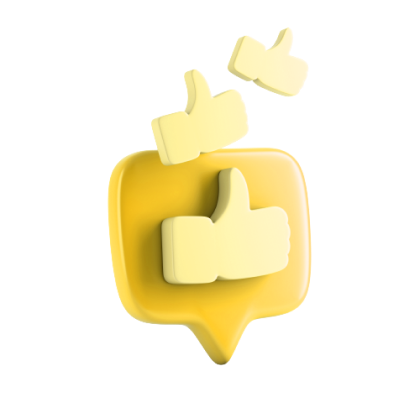 Ready to improve your digital marketing strategy?
If you're ready to drive more leads and sales for your industrial products, we'd love to hear from you. Contact us online or call us today at 888-601-5359 to speak with a strategist about our digital marketing services.
We look forward to taking your business to new heights!