PPC, or pay-per-click, advertising is one of the most beneficial advertising tactics for businesses in virtually every industry, and that certainly holds true for industrial companies.
PPC is a way of marketing to your industry's specific target customers in search engines and in social media. It allows you to reach potential clients when they're actively searching for your services online, based on search terms that are particularly valuable to your specific business.
Are you interested in learning more about how paid search for industrial companies fits into your marketing strategy? On this page, we'll talk about how industrial advertising benefits your business and how to run a successful PPC campaign.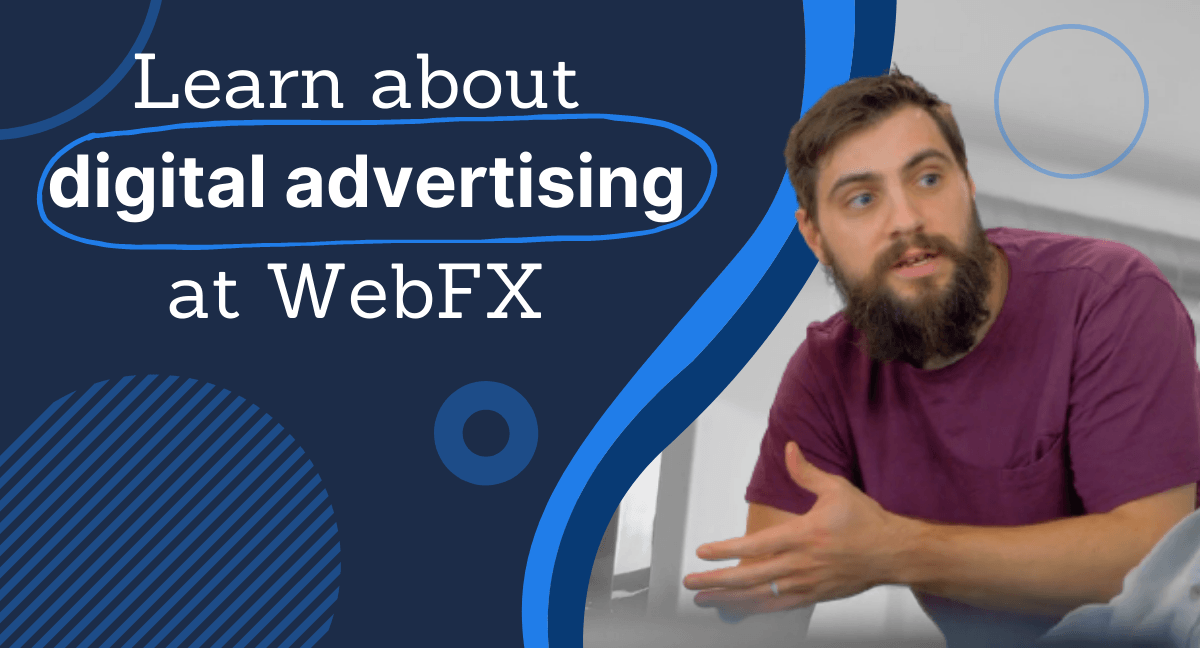 If you'd like to speak with a specialist about using PPC for your industrial company, contact us at 888-601-5359 (or contact us online) to learn more about our PPC services.
Why do industrial companies need PPC?
PPC is one of the best ways to attract qualified traffic to your website. That's because you can target your PPC ads to customers who are most interested in your industrial services.
For example, if you create an ad that targets the keyword "industrial companies in [your city]," those ads will be served to users who search that query.
This means that instead of interrupting their daily activities with advertisements they're not interested in, you can focus your advertising efforts on reaching them while they're actively looking for information.

Hear What It's Like to Work With WebFX!

"We had been looking for a new SEO firm responsible for industrial companies and we found the right one with WebFX. We have had nothing but great experiences so far and don't expect anything to change moving forward."
Boiler Installation
How do PPC ads work?
PPC ads are a great way to advertise on any budget. That's because you only pay for the ad when a user clicks them.
When you start a PPC ad campaign, you'll first have to do keyword research to gain insight into what keywords your audience searches for the most. This will help your ads successfully reach your target audience.
You'll then bid for each keyword that you target by choosing how much you are willing to pay for each ad every time it's clicked. This number is known as CPC, or cost-per-click.
If your bid for a keyword is higher than other bidders, your ad will be seen in search engines or on social media.
You can create ads that target your key customers based on demographic, interests, location, and keywords, and as we mentioned before, you can set up a campaign in search engines like Google.
WebFX knows manufacturing.
"Working with WebFX, everything is very organized and strategic. We're only a year into our partnership, and our expectations have definitely been met."
— C.H. Reed, Industrial Solutions and Services
See the Testimonial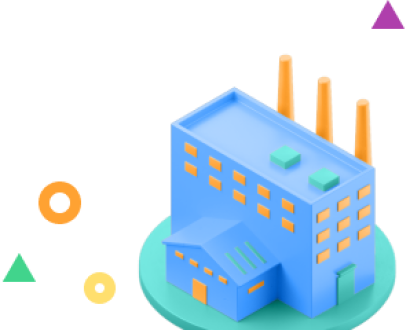 Easy industrial advertising wins
PPC can be an extremely easy win for your industrial company.
The keyword "industrial design," for example, earns anywhere from 11.5 thousand to 33.3 thousand searches per month, and the keyword "industrial metal supply" earns 4.3 thousand to 6.5 thousand searches per month.
This shows that there is a consistent demand for industrial and manufacturing services – so there will always be customers looking for your business.
Since you'll always have a steady stream of customers searching for your business, PPC can take your marketing strategy over the top by targeting them within search engines.
How to get started with PPC for your industrial company
There are a few key steps that go into creating the perfect PPC campaign for your industrial company.
1. Choose where you'll advertise
The first choice you should make before starting your campaign is where you want to advertise.
Google Ads is the best place to start an industrial PPC campaign, because Google is the most popular search engine today.

Google Ads basically acts as an auction for keywords. You choose the price that you're willing to pay for any given industry keyword, and if your bid is among the highest, your ad will be served to your target customers. Google Ads also offers analytics to help you understand how much you spend every day and how many times your ad is clicked.
For example, if you are interested in targeting the keyword "industrial services in New Jersey," and you offer to pay $0.12 every time that ad is clicked, your bid would have to be higher than any other advertiser that also wants to target that very same keyword. Otherwise, your ad might not be displayed.
2. Do keyword research
If you want to properly target your audience, you should do keyword research to understand what keywords your customers are looking for.
Google's Keyword Planner is one of the best tools for doing so.
This tool will serve you a whole list of suggested keywords based on a phrase or category that you enter. It will also give you information like search volume, keyword rends, and cost performance.
You can use other free tools like Keywordtool.io or KeywordsFX to come up with a list of keywords that can provide great results because of high traffic and low competition.
3. Create landing pages
Landing pages are one of the most important parts of an industrial PPC campaign because it's where a customer "lands" when they click on your ad.
When a user clicks an ad in search engine results, they expect to see exactly what the ad promoted – so don't throw them off by sending them to the homepage of your website.
For example, if your ad promoted carbon bearings, your landing page should be the page where the customer can buy that exact product. Otherwise, they may become frustrated and bounce to another site.
A good landing page will have a clear call to action, or a place that allows them to purchase the product or contact you for more information on the same page.
4. Test your landing pages
A/B tests can help your landing pages perform their best.
You can use A/B tests to understand what elements of your landing pages are enticing customers to convert, and which elements could perform better if they were changed.
For example, you could run tests on different calls to action, different button colors, or different contact forms.
CRO is an ongoing process that allows you to continually ensure that you are presenting the best possible version of each landing page.
Your website will yield the highest amount of conversions for your industrial company, when you only use the very best landing pages possible.
Ready to start using industrial advertising?
If your industrial company doesn't have a team that can dedicate the time and effort to PPC, WebFX can help.
Our team has years of experience with PPC, and we've worked alongside multiple industrial companies like yours to create the perfect ad campaign.
When you work with WebFX, you'll get a dedicated account manager to help your industrial company experience all the benefits of PPC advertising.
Contact us today for a free quote!