As a leader in B2B marketing, WebFX has compiled this page of B2B email marketing tips and best practices just for you. Even if you're brand new to email marketing, these tips will help you compose and send emails that have a better chance at convincing your subscribers to partner with you or purchase your products.
Let's start by examining the effectiveness of email marketing for B2B companies.
If you'd like to speak with an email marketing specialist from one of the best B2B digital marketing agencies, you can reach us at 888-601-5359.
2.4 Billion
IN CLIENT REVENUE
6.3 Million
Leads for our Clients
4 Million
Client phone calls
Our digital
marketing campaigns
impact the metrics that matter most!
Learn More
Does email marketing work for B2B organizations?
We have the answer in our video (and the written content) below!
According to a study by Circle Research, 88% of B2B marketers utilize email marketing. While this may not surprise you, you may be shocked to learn that 42% of those marketers said email was one of their most effective lead generation channels.
Additionally, a related study on B2B email habits and trends found that 41% of B2B marketers described their ROI on email marketing as either "excellent" or "good."
While email marketing's popularity has been overshadowed by newer, more appealing forms of marketing—specifically social media and content marketing—these studies indicate that it is still highly effective for B2B organizations. The key to harnessing the power of email for B2B is simply knowing what kinds of email messages will trigger the desired responses in your subscribers, converting them from readers into leads.
Email marketing tips for B2B companies
Ready for some valuable email marketing tips? Here are a few best practices you should follow when setting up your campaigns. These tips will help you convert more leads and keep your subscribers happy, no matter what your business does.
Add real value
For B2C companies, email marketing seems simple: promote new products, offer coupons, and let subscribers know about promotions and deals. But B2B companies can't always do this, especially if they offer services that are less tangible and don't often change.
Instead of trying to draw in new leads with specials, take a different approach: add value. Send emails that offer your subscribers tips, tricks, ideas, or education on a topic strongly related to your industry, product, or services.
For example, if you run a software company designed to make online storage easier, you could send out organization tips, links to productivity articles, or how-to information on compressing files. All of these topics are relevant, and will add value instead of annoying your potential leads. This value will increase their appreciation of you, making them more likely to choose you when they're in need of your services.
Test everything
There are plenty of studies online that talk about the best days and times to send email, the most desirable length for subject lines, and the most appealing email designs. But you shouldn't necessarily take this advice to heart, and that's because every group of email subscribers is different.
Instead of sending all of your emails on Tuesday mornings with short subject lines, you should test different days of the week, times, subject line lengths and styles, and so on. Your audience may actually prefer Wednesday emails because they're least busy on this day, or longer subject lines because only a few of them read email on mobile.
Many email platforms allow you to A/B test different aspects of your messages and directly compare the results. Test everything you can think of and see how your subscribers respond. You might be surprised by the results!
Personalize and segment your messages
Personalized emails ("Hi, Larry" instead of "Hello") and segmented emails (targeted to specific subscriber groups or segments) are extremely powerful. In fact, according to one study, simply personalizing emails can increase clickthrough rates by an average of 14%, and boost conversion rates by about 10%!
Although it might take a little longer to create personalized emails, or write emails targeted to a narrower segment of subscribers, the gains from these efforts can be enormous. Recipients appreciate emails that feel like they are targeted to their specific interests or location in the sales funnel, and it shows in their actions.
Another option is to create a drip email campaign, which involves messages being sent out on a pre-set schedule. A drip campaign can move a potential lead through the sales funnel by offering them targeted content at the right times and stages, making them feel like they are on the receiving end of personal messages—and giving them more motivation to convert.
Utilize targeted landing pages
When someone clicks on a link from your email, where do they go? Depending on the content of your email messages, you may want to avoid sending them to your homepage. In fact, you may want to create a page just for your email subscribers.
If your email messages are being sent out to potential leads, the links in your emails should take them to relevant, targeted pages that will help move them further through the sales funnel. Instead of simply sending them to your homepage, you could send them to product benefit pages, service overviews, testimonials, reviews, and so on.
Optimize for mobile
Finally, if you are ignoring the growing reliance on mobile devices for email and online information, now is the time to stop. All of your email messages should be optimized for smartphones and tablets, keeping your subscribers from needing to scroll or pinch-zoom to read your content.
Invest in a template that uses responsive design to automatically resize each of your emails to fit screens of any size. This will ensure that those who read your email will be able to do so on any screen without trouble.
Similarly, your website (or any destination pages linked in the email) should be mobile-friendly, ensuring that those wanting to learn more about you or the content in your emails can do so without difficulty. If your website is not already responsive, you should consider investing in this change as quickly as possible.
Other B2B email marketing best practices
What other tips should you keep in mind? B2B email marketing may seem complex at first, but it can be extremely simple if you want it to be. One thing you can try is to send "plain text" email campaigns that look like personalized emails from one person at your company to a select group of subscribers, directly asking them a question or giving them a special offer. This illusion of a one-on-one conversation can dramatically boost engagement and deliver some great leads for you.
However, be careful that you don't invest too much time in your email marketing program. ROI exists for email marketing because it is so simple. When you start to put too much time, effort, or energy into your messages, you may find that you are not getting out of it what you expect.
Try to find a good balance in time and effort that you can manage effectively. If email is taking up too much of your time and you are not getting enough leads, try scaling back the frequency of your messages.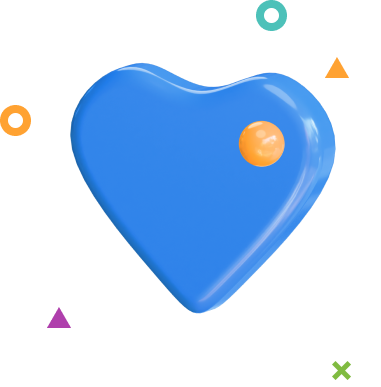 We Form
Longterm Partnerships
Over 90% of WebFX clients continue partnering with us into year 2 of their campaign.
Speak with Us Today!
Looking to start an email marketing program?
Need help with your email marketing? Thinking about sending emails to your leads or potential clients, but aren't sure where to start? WebFX is here to help. As a leader in B2B marketing and email marketing solutions, we can create customized, compelling campaigns designed to maximize your ROI.
If you're interested in our B2B email marketing solutions, or just want to learn more about how we can help you grow your business online, feel free to reach out to us at any time. We'd love to hear from you!