What Is B2B Email Marketing and Why Do You Need It?
B2B email marketing, also known as business-to-business email marketing, is the process of generating and nurturing B2B leads via email. These emails can include cold outreach, promotion offers, and more.
Wesley is browsing your website when he notices a form that allows him to subscribe to your email newsletter. Before leaving, he signs up for further communication from your company — and soon, he starts receiving your newsletter in his inbox.
When you give your site visitors the option to sign up for newsletters, you'll have the power to influence their purchase decisions as you inform them about products, sales, and more — right in their inbox. That's the power of email marketing.
Email marketing is an excellent tool for nurturing leads and driving conversions, and not just for B2C companies. Your B2B business can benefit significantly from using email marketing to draw in new clients.
But what is B2B email marketing, and how can it help you? Read on to find out! Then consider partnering with WebFX's team of over 500+ experts for our email marketing services. Just call 888-601-5359 or contact us online today!
Learn how we increased traffic by over 40%, and conversions by over 100% for an ecommerce client.
Read the Case Study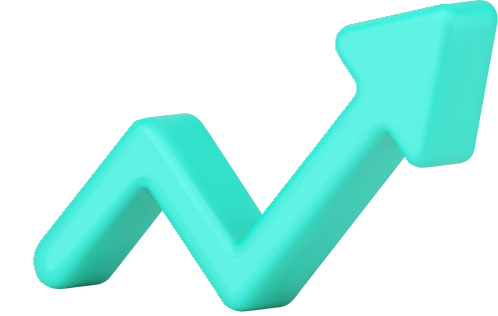 What is B2B email marketing?
B2B email marketing is when your B2B company sends emails to potential customers to encourage conversions.
To launch an email marketing campaign, you first must set up forms on your website where users can sign up for your emails.
To entice users to opt in, offer them a specific material like a newsletter or special discounts. As more and more people sign up, you'll be able to build out a list of email addresses you can use for your B2B email campaigns.
After users sign up, you can develop email campaigns to let them know what you sell and why they should buy it. As you send those emails out, many users will respond by visiting your site and becoming customers!
Why do you need email marketing for B2B?
What makes email marketing for B2B so beneficial?
To start, emails are a reliable way to reach your audience. The average person spends 10–60 minutes per week looking through their inboxes — and since you're a B2B company, many of the people you're targeting check their email as part of their job.
More importantly, though, email marketing reaches people who already have an interest in your brand. Consider this: For people to get onto your email list, they have to subscribe willingly. When you send them emails, you're sending them materials that they are interested in.
That means the people you reach with email marketing are already interested in your products or services, making them much more likely to convert than audiences in your other B2B email campaigns.
WebFX specializes in B2B client success.
Wheeler Machinery Co., saw 82% higher average time on site after partnering with WebFX for SEO, CRO, web design and development, and website content services.
See Case Study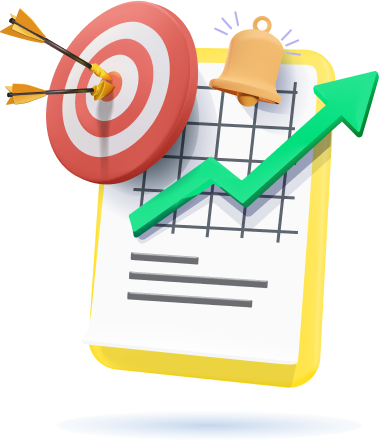 5 expert B2B email marketing tips
Now that you understand what email marketing for B2B companies is and why you need it, it's time to discuss how you can use it to increase key metrics for your business. There are several things you should do to improve your campaigns.
Here are five B2B email marketing tips for your business to try out!
1. Offer compelling lead magnets
To encourage people to sign up for your emails, you need to offer them something that they're interested in receiving. These materials are called lead magnets, since they attract leads to your B2B email campaigns.
Lead magnets are a critical component of your email marketing. If you aren't offering anything interesting, no one will sign up for your emails in the first place. To drive successful campaigns, you need to offer compelling lead magnets. Some ideas include:
Templates
Product demos
Coupons
VIP insider knowledge
The more compelling your offer, the more people will sign up for your emails. Learn how to write captivating emails to make your lead magnets even more effective.
2. Personalize your emails
One of the major benefits of email marketing is its potential for personalization. Email personalization is when you attune your marketing materials to individual users. With email marketing specifically, one of the simplest examples of this would be addressing users by name.
The benefit of personalization is that when you address users directly, it feels more personal. Users are more likely to pay attention to an email that calls them by name because it feels more like you care about them as an individual.
Admittedly, this is less of a factor for B2B marketing than for B2C marketing, since you're dealing with businesses instead of consumers. Still, those businesses consist of individual people, meaning personalization can still be a handy tool.
3. Write engaging subject lines
When users receive your emails, you want to make sure they open them — and the subject line determines whether they do. Your email subject lines should be clear and compelling to draw in users.
In addition to creating an irresistible subject line, it should match your email copy. If your email copy simply promotes your latest product at its regular price, don't use the phrase "special offer" or "discount" in your subject line. That will cause users to feel misled, and many of them will then unsubscribe.
In short, aim to write subject lines that accurately and persuasively summarize the content of your emails.
4. Center your emails around specific CTAs
After users open your emails, what will they see?
That depends on how you structure your emails, but you want to create emails that are both simple and focused. If users open your emails to see ten different buttons and six paragraphs of text, they'll likely feel overwhelmed and exit your email.
Your emails need to be minimalist, avoiding any unnecessary clutter. More than that, they need to be focused on a specific point. Each email should aim to encourage users to take a particular action. To that end, you should build each email around a specific call to action (CTA).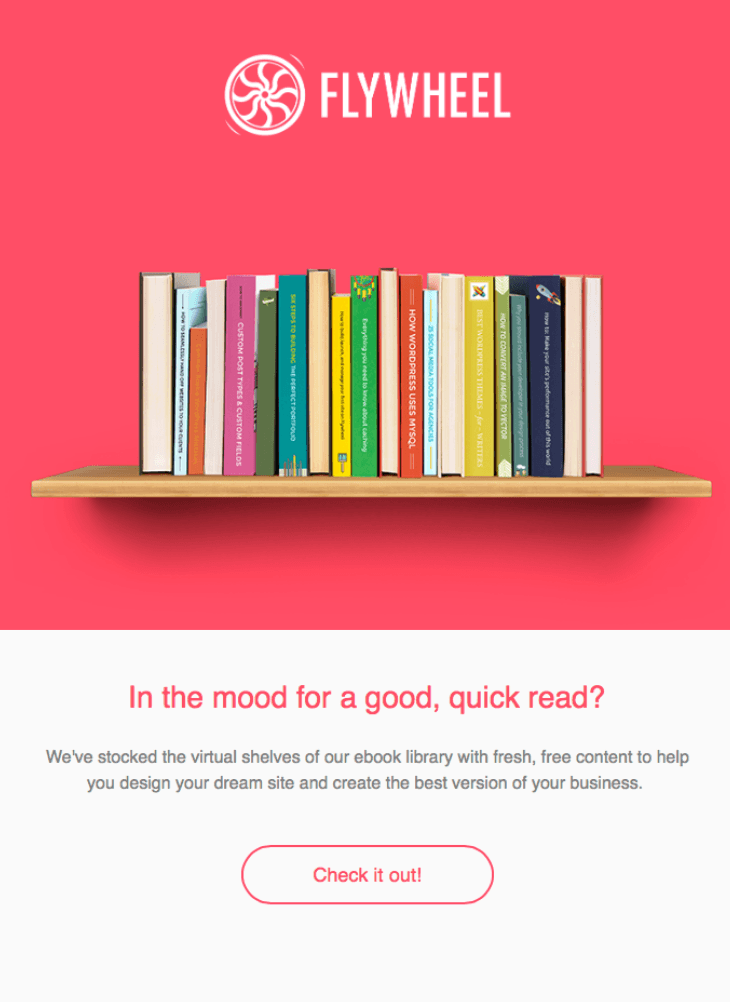 Use images and a few lines of text to direct users to your CTA so they know exactly where to click. This strategy can help increase conversions.
5. Segment your audience
Audience segmentation is another excellent tactic to implement in your email marketing. When you segment your audience, you divide them into groups based on their interests or where they are in the marketing funnel.
For example, some users on your email list might have been on your site looking at your products or services, while others might have only been reading some introductory blog posts.
You should consider sending those users different emails to appeal to their current relationship with you. Send the first group more salesy content aimed at driving them to make a purchase but keep things informational with the second group until they're more familiar with you.
P.S. Looking for some inspiration B2B email marketing examples? Then check out our free post full of awesome email examples to inspire your campaign!
Good agencies have more than 50 testimonials.
Great agencies have more than 100 testimonials.
WebFX has over 1000+ glowing client testimonials.
See What Makes Us Stand out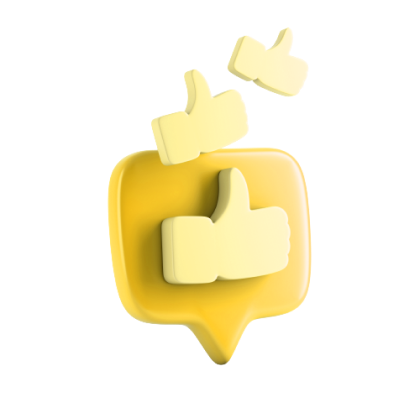 WebFX knows email marketing for B2B companies
Need some help getting started with your email marketing? That's why WebFX is here! With over 1020 client testimonials, we're the agency small businesses trust to drive top-tier results for their email marketing, and we can't wait to do the same for you.
With our email marketing services, you'll get help optimizing for each of the B2B email marketing tips listed above — and more! We'll even pair you with a dedicated account representative to be your primary point of contact with us throughout the whole process.
To get started with us, just call 888-601-5359 or contact us online today!
Email marketing doesn't have to be hard. Focus more on strategy and less on implementation with one of the best email marketing tools: MyEmailFX.