As a luxury brand, marketing is a constant challenge.
Unlike most brands, you can't appeal to a wide audience to sell your goods and services.
Instead, you have to market to those who can afford the extravagance and status you provide.
Finding those potential customers isn't easy with traditional marketing. Magazines, newspapers, and even TV ads just don't cut it.
Thankfully, there's a better option: Email.
Email marketing is one of the most effective ways to get new customers and encourage repeat purchases.
Better yet, it has the best ROI of any marketing strategy in the world — 3800%.
That means for every $1 you invest in email marketing, you'll get $38 back.
We'll cover how you can get that return with the ideal email marketing strategy for your luxury brand. So keep reading if you want to learn more, and give us a call at 888-601-5359.
Step #1. Create content your visitors want
While it may sound counter-intuitive, the first step to email marketing is creating high-quality content for your website.
"Content" is a general term that refers to everything from blog posts to downloadable PDFs.
One of the best ways to use content as part of your email marketing strategy is to create a downloadable PDF that discusses a certain topic in-depth. It could be related to your industry, the luxury scene in general, what your product does, or any number of other possibilities.
The key is to explain everything as much as you can with this content. You want it to be well-written, include images, and maybe even link out to videos.
Ideally, this content will reach about 4000 words.
Then, post that content to your site to give away for free.
Again, that sounds counter-intuitive, but giving away free content pays off in a big way — as long as you use Step #2.

Hear What It's Like to Work With WebFX!

"Our WebFX team was on top of everything. Best part is our lead contact felt like she was part of our company. She learned everything about our business so quickly and was able to be very efficient with our brand. Reacting to what we needed or wanted to change, making us feel so comfortable the whole way!"
Retail
Step #2. Gate your content behind a form field
In order to make the most of your free content, you can "gate" it on your site.
"Gating" means restricting access to your PDF unless you get something in return. In this case, you'll want to "gate" your download with form fields that get two key pieces of information:
Name
Email address
Once someone has given you that information, you can let them download their free content.
While you didn't directly earn money off of this customer action, it still counts as a conversion.
That's because once you have their content information, you can stay in touch and keep them up to date with information about your brand.
Step #3. Collect email addresses from gated content
Repeat this process multiple times and with as much content as you'd like.
The more content you create, the more opportunities you have to get contact information from people interested in your business.
Continue collecting these addresses and track them in a secure place — like an email marketing platform like EmailMarketingFX. But you don't want to dump every email address into the same location.
Step #4. Organize email addresses according to conversion location
Organizing email addresses may sound tedious, but it's surprisingly easy.
Set up each form field for your gated content to store names and email addresses in a specific location. Then, you can tell what content someone downloaded when they converted on your site.
You can also manually segment your email list according to recipient demographics, domain names, and other characteristics.
That lets you keep your email addresses organized and separated, which comes in handy for the next step.
Step #5. Email information to your recipients based on their interests
Once you've built a list of subscribers, It's time to reach out to them with information they want.
Draft a couple emails with compelling subject lines according to where your recipients converted on your site.
Then, send them information tailored to their interests.
This strategy is called lead nurturing. It shows your potential customers that you understand what they want, and you encourage them to come back to your site by offering information that they want.
When you create separate emails for separate audiences, you show that you understand your customers' interests and compel them to return to your site.
That's the most important part, after all — you want your email recipients to come back to your site and either buy a product or contact you to become a client.
The number of people who return to your site and convert will vary depending on where they converted, the emails you sent, and dozens of other factors.
That's why it's so important to follow Step #6.
Step #6. Track your results
Tracking your email results lets you tweak your overall strategy for greater efficiency.
If you notice people don't open emails with certain subject lines, change the subject lines you use.
If you see that people click on links that are shaped like buttons more than text-only links, start using buttons more frequently.
Without tracking, you'll have no idea if email marketing is working for your luxury brand.
The easiest way to track and measure your results is with email marketing software like MyEmailFX. Programs like this naturally record lists, opens, link clicks, conversions, and more all in one place.
That makes it easy for you to see what's working and what isn't, and it also lets you perform your last step in email marketing.
Step #7. Refine your strategy
Refining your strategy is the process of testing elements of your emails — like subject lines, link buttons, colors, and more — to see how you can get the most recipients to convert with every email.
This may sound tedious, and it can be. But it also has the power to earn you more money with each email you send.
So let's say you have a recipient list of 100 people interested in your luxury brand. You email them, and 50 of them open it. After that, 10 of them actually convert into paying customers.
Isn't it worth chasing that remaining 90%?
Testing email subject lines, changing your salutation, even using a different font can help you maximize your conversions from email.
With any one test, you'll probably only make 1%-5% of headway. But with enough time, testing, and patience, you can optimize every email you send to convert dozens — maybe even hundreds — of customers.
And for a luxury brand, that makes an enormous difference year-over-year.
Good agencies have more than 50 testimonials.
Great agencies have more than 100 testimonials.
WebFX has over 1000+ glowing client testimonials.
See What Makes Us Stand out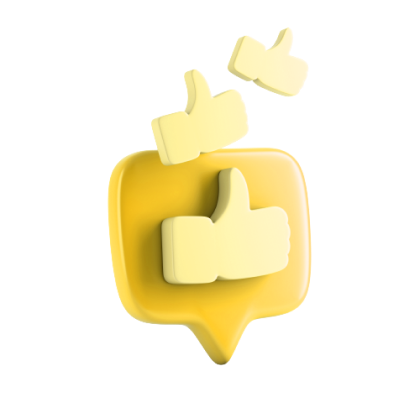 WebFX knows luxury and boutique marketing
At WebFX, we have a whole team of specialists who know how to create effective email marketing strategies for luxury brands.
With our cutting-edge knowledge and your fine products, we'll get you in touch with more luxury-seeking customers than you've ever had.
Are you ready to grow your luxury brand to new heights?
Contact us today to create an email marketing strategy that'll earn you more revenue!
Earn a 20% greater ROI with WebFX