Is SEO Affordable?
Myths about digital marketing are everywhere, and one of the worst is that search engine optimization (SEO) costs an arm and a leg. Unfortunately, many businesses believe this misconception and steer away from committing themselves to any type of SEO campaigns. They simply feel that SEO is out of their reach financially.
But they couldn't be further from the truth. SEO is an affordable and easy-to-implement marketing strategy for any business. You just have to know your facts.
First, let's talk about what SEO is — and what it's not. Keep reading to learn more, and give us a call at 888-601-5359 to find out how SEO can help your business!
#1: SEO is different marketing strategies
SEO is an umbrella term that covers a range of strategies that a company uses to improve its visibility online so they can attract more potential customers to their website. Copywriting, web design, blogging, link building, site coding, and more all fall under SEO.
Because SEO is multi-faceted, it can be broken down to fit any organization's budget. Even a brand-new startup can afford to write occasional blog posts or add keyword-rich title tags. This is SEO in practice, and it's cost-effective if you're on a strict budget.
Video: SEO Pricing
#2: SEO is simple
A lot of sources talk about SEO like it's some kind of legend — it's a story of success that happens to other people, but it never touches you. Without a magic key, you'll never get to it!
Again, this simply isn't true. SEO is easy to implement, and it can work for anyone.
The more you learn about SEO, whether on your own or researching a web marketing firm, the more you'll realize that the processes involved are fairly straightforward. Adding keywords, enhancing title tags, and providing an excellent user experience are almost common sense, and they only cost a little bit of your time.
Some of our client Successes
#3: SEO is not keyword stuffing
Adding tons of keywords to a page might have worked for SEO at one point, but not anymore. Today, SEO is all about user experience, and that means search engines want to see that people enjoy what they're reading on your site — and nobody enjoys reading keyword after keyword.
Today's SEO involves researching, analyzing, and understanding the keywords that people use to find your business so you can offer them an experience that's better than your competitors. The more your visitors like your site, the more Google will like you.
SEO to fit any budget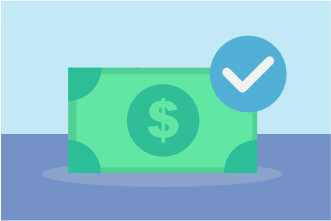 Now that the facts are clear, you can start budgeting for your SEO strategies.
A budget begins by looking at what you can afford to spend on SEO. Is your business brand new? Then you might want to start small with only a few hundred dollars. If you're growing and you want to take the next steps to expansion, maybe you can go with a few thousand. And if you're already established, why not go for tens of thousands?
Ideally, if you budget correctly and implement your strategies correctly SEO won't actually cost you anything.
SEO drives business to your company, and it generates reliable sales leads that you can turn into paying customers. Eventually, your SEO should pay for itself — and then some — so what you're spending is coming back to you several times over.
But that kind of ROI doesn't come overnight. However, if you give a good, solid SEO campaign time to mature, you can see payoffs over time that steadily grow your company.
But is SEO affordable?
The simple answer to this question is yes. You just have to consider a few factors before you determine the right budget for your needs.
Your SEO campaign can't break your company's overall budget. Spending too heavily on SEO can harm young companies, especially if you spend so much that you don't have time for the campaign to fully mature. You can always add more money to your budget as you grow — you can't take money back once it's spent.
You have to wait for your SEO to start taking hold. That means it's best to start small with strategies like keyword research and content creation before jumping into linkbuilding.
You have to track the results of your SEO. This will help you see how it's helping you earn business. Start by earning traffic, and then concentrate on converting that traffic into either sales leads or paying customers. Either way, bringing customers to you is the heart of SEO, and it's essential to your online success.
Still, if you don't have time to pick up SEO yourself, you have another option at your disposal.
How WebFX can help
WebFX knows SEO inside and out. We have a full team of dedicated Internet marketers that can achieve the results your business needs to grow so you can succeed in your industry. Our commitment to excellence ensures you get the best possible ROI for your spending. When you partner with us, your success is our success, and we don't settle for anything less.
Contact us today to plan the SEO strategies that'll help your business grow.
Ready to start your Internet marketing and design campaigns? Call 888-601-5359 or contact us online today to learn more about how WebFX can help with your SEO challenges.