Does Paying for SEO Work?
As a business owner, you probably know that an optimized site is no longer optional. Doing search engine optimization (SEO) is just as necessary for online success as keeping your content updated, having strong calls-to-action, and making sure that your site is mobile-friendly.
But should you pay for it? That's usually the question that gets asked again and again by members of every business's marketing department. After all, there are tons of tutorials online — is it really worth hiring an outside agency?
Call 888-601-5359 to speak with a strategist about SEO services from WebFX, or keep reading to learn more about how to determine if partnering with an agency is the right choice for your business.
P.S., Learn more about what a strategic SEO investment might look like with our free pricing guide. Claim your copy today!
We foster and form long-term partnerships so that your business has long-term results.
Over 90% of WebFX clients continue partnering with us into year 2 of their campaign.
Hear from Our Happy Customers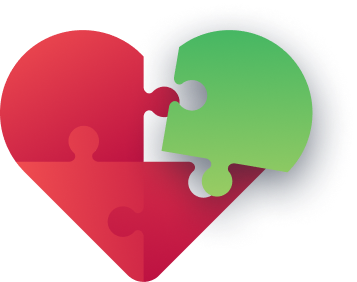 Understanding the basics of SEO
SEO is the vehicle that keeps your website relevant to search engines such as Google, Yahoo!, Bing, etc. Many factors go into proper SEO, such as:
The keywords you use on each page, image and video to attract the attention of search engine crawlers
How often your site is crawled by search engine bots
The length and quality of the content on each web page
The titles and headers of your individual pages
The number of outbound and inbound links on each page, as well as the strength of your backlinks
The quality and "freshness" of your content
The framework of your site
Whether your site is mobile-friendly
This isn't even a complete list, so unless you're willing to spend a few hours a week working on your SEO, outsourcing is likely a more cost-effective solution. Not only will you get the benefit of working with experts who stay on top of SEO trends, but you won't have to take time away from your—or your employees—other tasks to figure out optimization.
What to expect when paying for SEO
Digging into keywords
Can you do keyword analysis on your own? Yes. Is it easy? No. It doesn't matter what anyone tells you—finding the right keywords is a skill.
It's more than just looking at search volume in your neck of the woods—there are plenty of other considerations. A good SEO professional will have the expertise to not only understand which keywords are best suited for your business, but also how to incorporate them into your site.
They should also be able to identify and analyze your competitors' sites. This will give them an idea of how to compete within your industry, and what it will take to make your site attract the attention of your potential customers.
Tweaking your content
Okay, you wrote site content and it's accurate. It tells your company's story and gives some insight into products and/or services. But can you say with 100 percent certainty that it's strong from an SEO perspective?
Most content, even professionally written content, that hasn't been updated in 12-18 months likely needs updated. Search engines like Google change their algorithms on a regular basis, and it's important to make sure that your copy is written in a way that will help you rank well.
Making sure your website framework is SEO-friendly
Did you know that the structure of your website might be driving search engine crawlers crazy… and not in a good way? It might be too slow, or perhaps uses messy code.
Even if your content is stellar, if the back end is outdated or poorly written, you're never going to rank very well. It's like trying to sell a beautiful mansion whose foundation is built on quicksand. SEO professionals are trained to understand how to make your site as friendly to search engines as possible, which includes simplifying navigation and creating XML sitemaps.
Monitoring analytics
Unless you adore being knee-deep in data, you're probably going to be a little confused by all of the analytics related to SEO. If you pay someone else to evaluate that data, they'll be able to explain what it all means and use it to recommend methods for the future.
What does SEO cost?
Unfortunately, not many SEO firms are transparent with their pricing. However, if you contact the agencies you are considering, you should be able to ask them about their pricing models and rates.
Most of the time, you'll be asked to sign a month-to-month contract that lays out exactly what the firm will do for you. The more complex your SEO strategies, the more you'll pay. For more information on what you should expect to pay for SEO, take a look at our SEO pricing page.
Paying for SEO can certainly work wonders, but only if you choose to work with an agency that fully understands your needs and is willing to work with your business's goals. Stay away from anyone who claims that they can, "guarantee" number one rankings or overnight results, and you'll be well on your way to improving your online presence.
If you're considering hiring an SEO agency, don't hesitate to contact us! Our SEO strategists are more than happy to discuss your business's goals, needs, and online strategy.
Earn a 20% greater ROI with WebFX
Earn a 20% greater ROI with WebFX