Pay-per-click (PPC) advertising is one of the most popular and standard models of online advertising. Businesses of all sizes take advantage of this strategy as it is completely customizable to your business and budget. As an ecommerce business, your objective is to drive a strong ROI and sell your products. PPC for ecommerce can help you accomplish this goal with its customizable options, budget flexibility, location services, and market targeting. However, B2C businesses can still thrive in the world of PPC by learning how to create smart PPC strategies and implement tactics to help them maximize their results.
Throughout this page, we will take a deep dive into PPC for ecommerce businesses. More specifically, we will look at what PPC advertising is, where it is available, how it works, why it is important to use, how to get started, and tips for creating your own PPC campaign.
What is pay-per-click (PPC) advertising for ecommerce?
So, what is PPC advertising for ecommerce businesses? We will start by looking at what PPC is. PPC advertising is a form of online advertising where you only pay when a user clicks on your ad. No matter where, when, or how many times your ad is presented in a search, you only pay if a searcher clicks on your ad.
So, what is PPC for ecommerce? PPC for ecommerce or ecommerce PPC is an advertising strategy that promotes your ecommerce business and products through PPC ads. There is a multitude of locations where these ads can appear, which we will cover below. Ecommerce PPC is also a great way to target ready-to-buy shoppers by having long-tailed keywords with buying intent.
Shopping ads account for roughly 75% of clicks from non-branded product searches. As you can see, PPC is extremely data-driven and allows room for optimization, testing, and scaling, which all play exceptionally well into the business model of an ecommerce business.
Where is PPC advertising available for ecommerce?
Where is PPC advertising available for ecommerce businesses? PPC advertising can be found almost anywhere on the Internet. In this section, we will cover some of the top available locations for ecommerce PPC.
Google, Bing, and Amazon
Google is one of the most common locations for PPC ads. For an ecommerce business, this includes Google Shopping. When a Google user searches for a product, they are provided with several ads for products that match the search.
In the desktop version, there will be a grid of products on the right side of the page. On mobile, the ads will appear at the top of the SERP (search engine results page) in a carousel format. These locations make it easier and faster for the user to find what they are looking for.
Bing acts very similarly to Google in how it works and displays the ads to the user.
Amazon is another place where PPC ads are available for ecommerce businesses. Although not thought of in this light, just like Google, Amazon is a search engine. Ecommerce ads on Amazon work similarly to ads on Google and Bing.
Facebook
Facebook ads are another great option where ecommerce PPC ads are available. They are a bit different from Google, Amazon, and Bing. There are a couple of different types of ads that can be run on Facebook. The most common is the DPA (Dynamic Product Ad).
There are also ads called carousel ads, which are very similar to DPA ads with a couple of tweaks.
How does PPC advertising for ecommerce work?
As mentioned above, Google, Amazon, and Bing operate very similarly in how they display ads and decide which ads to show in the search results. Since they all work so similarly, we will just look at how Google Shopping ads work. We will also take a brief look at how Facebook ads work.
To start, you must first become a shopping advertiser. This can be done by linking your Google Ads account to Google Merchant Center.
Once that is completed, you will want to set up your product data feed, which is a spreadsheet that describes and organizes every product in your catalog in a way that Google can easily crawl and index it. Within the feed, Google requires the following information:
ID
Title
Description
Link
Image Link
Availability
Price
Category
Brand
GTIN
MPN
Condition
Item Group ID
Shipping
That seems like a lot of information, but there is a reason that Google requires it. Because shopping advertisers do not create their own ads, Google creates an index for your store. This allows Google to easily display your product when it is a good match based upon the search query entered by the user.
As for Facebook, with ADP ads, Facebook pulls products from your catalog when you upload them to the Facebook store and automatically creates ads for your feeds. Similar to these ads are carousel ads. The biggest difference with these ads is the fact that you have complete control over the ad. This includes the message and images placed in the ad.
Why use ecommerce PPC advertising?
There are some great benefits that come along with using ecommerce PPC advertising, including:
Develops brand awareness: By having ads in place, your brand will be noticed and will not have to rely on users finding your website organically. Putting your brand in front of users, whether they click on it or not, will naturally grow brand awareness.
Drives revenue: Just like brand awareness, the more your brand and products are put in front of people, the more purchases you are likely to have, which will drive revenue.
Quicker results: Unlike SEO, PPC ads are displayed instantly, and it does not take time for them to show up in the results.
Targeting options: When using regular Google or Bing ads, you have the option to target specific demographics.
Budget control: Since you only pay for ads when people click on them, you can set a daily budget, and once your daily budget is hit, your ads will not be shown. This allows you to have full control over your ad spending.
Questioning the quality of your SMB's PPC performance?
Get your FREE PPC audit from WebFX today!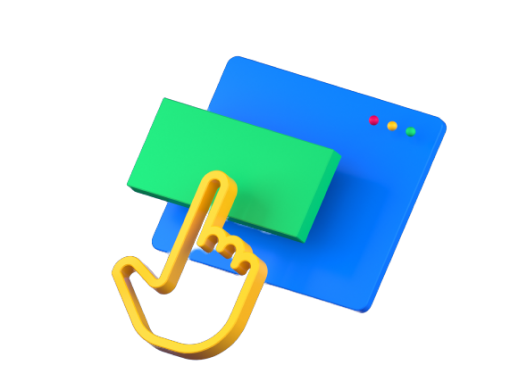 4 tips for managing a successful ecommerce PPC campaign
Now that we have laid the foundation for ecommerce PPC ads, you probably want some strategies to get started. Below we will share some of the top strategies to keep in mind as you start your journey in ecommerce PPC.
Keep your shopping feeds up to date
Your shopping feed in the merchant center is what Google will use to display your product, so keeping this information up to date is crucial in making sure you are not penalized.
Set up ecommerce tracking
This is a crucial step to ensuring that you are getting accurate data. To truly track revenue, you should install Google Analytics ecommerce tracking. As long as your shopping feeds are set up with the proper prices, you are all set.
Optimize your shopping ads
When optimizing your ads, you should:
Diversify the types of ads you are using
Determine how you want to structure your campaigns
Add negative keywords
Create ad extensions
Make use of price extensions for competitive prices
Focus on quality content
Make sure the content on your landing is relevant to the ad and provides quality information that will be useful to the searcher.
Capture more revenue with ecommerce PPC services
If you want to capture more revenue for your ecommerce business, our professionals would be more than happy to help. WebFX provides quality, data-driven PPC services designed to make your job easier and help your business grow.
Take the next step in growing your ecommerce business and contact WebFX or request a free quote today! Our experienced team is ready to help your business grow.