With more Internet users buying online each year, it's safe to say that the ecommerce industry is booming. Almost every major retailer in the world now has an online store, and new online-only retailers seem to launch every day.
This is great for consumers because it means they have more options than ever before when looking to make a purchase. But for ecommerce store owners, it means that online retail is becoming an increasingly competitive industry, which is why using social media for ecommerce is so valuable.
While strategies like SEO and PPC allow you to improve your online visibility and reach new customers, ecommerce social media marketing offers another effective way to grow brand awareness and bring qualified traffic to your site.
Keep reading to learn more about ecommerce social media, from how to use it to what platforms to use. If you're looking for professional help with social media for your ecommerce business, contact us online or give our ecommerce social media agency a ring at 888-601-5359 to learn more!
Not happy with your social media engagement?
We've got just the blog post for you.
Read the Blog Post & Watch the Video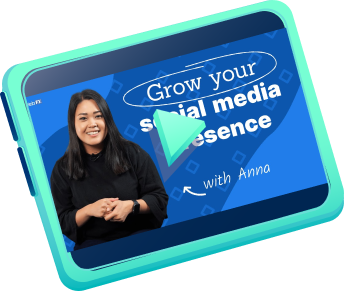 What is ecommerce social media?
Ecommerce social media is the practice of using social media to market an ecommerce store. Ecommerce stores can use social media to build brand awareness, attract online followers, and generate online sales. Companies can also use social media to get their brand, profile, and products shared online.

Hear What It's Like to Work With WebFX!

"Our WebFX team was on top of everything. Best part is our lead contact felt like she was part of our company. She learned everything about our business so quickly and was able to be very efficient with our brand. Reacting to what we needed or wanted to change, making us feel so comfortable the whole way!"
Retail
4 benefits of social media for ecommerce
The most talked about benefits of social media for ecommerce include:
1. Expand your online reach
Considering 71% of adults with Internet access use social media, almost every business can benefit from marketing on platforms like Facebook, Twitter, and Instagram. This is especially true for ecommerce retailers.
2. Reach your target audience where they spend the most time
Optimizing your site for search engines and running PPC campaigns allows you to reach users while they're actively searching for specific products, but with social media, you can also reach them on their favorite places online.
3. Engage your target audience casually
Another advantage of social media is the networks also offer a much less formal way of communicating with potential customers than any other advertising channel, making it easy to engage in two-way conversations with users who are interested in learning more about your products.
4. Help your brand get shared online
Given the nature of social media, it allows your current customers to share your brand with their family and friends — an ideal situation for any online retailer.
What does ecommerce social media require?
Ecommerce social media requires a strategy and some tools, like an online scheduling and reporting tool. Most strategies will detail how your business will market and advertise on social media networks, as well as engage and interact with its followers.
5 tips for getting the most value from ecommerce social media
If you dedicate time and resources to ecommerce social media marketing and advertising, you want it to count. These five tips can help your business make the most of ecommerce social media, which can help you generate an even better return on investment.
Check them out!
Focus on the networks that your audience uses versus the most popular networks overall
Set aside time to respond to user comments, questions, and reviews
Post photos and videos to generate even higher engagement rates
Boost or promote posts, like on Facebook, to increase engagement, views, and conversions
Partner with micro-influencers to reach your target audience at a cost-effective rate
For more advice about using social media for ecommerce, use our social media resource hub!
4 best social media platforms for ecommerce
Getting started with social media marketing is easy, and creating accounts for your business is completely free.
That being said, you'll first want to determine how each platform fits into your marketing strategy and plan accordingly.
Here's how to get started with four of the best social media platforms for ecommerce:
1. Facebook
As the most popular social network in the world, Facebook is a logical starting point for an ecommerce retailer.
It has almost 1.5 billion active users, so you can be sure that at least a few of your potential customers are spending time there. Plus, those users spend an average of 40 minutes on the site each day, meaning that they aren't just checking their personal notifications and leaving.
If you haven't yet created a business page for your ecommerce site, this should be your first step. Then, you can start sharing photos of your products, sales announcements, links to interesting content on your site, and virtually anything else you want your followers to see.
It's worth noting, though, that visual content tends to outperform text-only posts on Facebook, so it's in your best interest to include images in as many of your posts as possible. As an ecommerce business, this is a great opportunity to show off product photos from your library or submitted by your customers.
You can also use Facebook to run highly-targeted ad campaigns and reach users based on their age, gender, location, interests, and behaviors. So while you don't need to spend money to reach new customers, it's an option to get your brand in front of your ideal customer.
2. Twitter
Twitter is another great platform for ecommerce companies. It has 800 million users, and 52% of its users say they've bought a product they first saw on Twitter. In addition, 81% say that Twitter impacts their purchasing decisions more than TV commercials.
Sharing information about sales and linking to product pages are great ways to start conversations about your brand and drive traffic to your site. Plus, now that many of its users tweet directly at brands to voice their opinions and ask questions, Twitter is helpful for customer service.
When you respond to users quickly and professionally, you show that you care about your customers. This is great for building your online reputation, establishing relationships, and making possible customers feel comfortable buying from you.
You can also run ad campaigns on Twitter and target an audience based on the other users they follow and the words they tweet. So if you're looking to expand your paid advertising options, Twitter could be a logical next step for your business.
3. Instagram
Instagram is built around sharing photos, making it an ideal platform for any retailer who wants to show off their products. Plus, now that it has 500 million monthly users, the chances of your potential customers being on the platform are extremely high.
In addition to sharing product photos, you can also use Instagram to give users a behind-the-scenes look at your business. Today's consumers want to learn about their favorite companies, and photos of your team show the faces behind your brand.
4. Snapchat
Although it's new territory for marketers, Snapchat is another great way to give people a behind-the-scenes look at your company. With 150 million daily active users, it's a safe bet that at least some of your potential customers use it.
This is especially useful if your target audience is young, as 71% of Snapchat's users are under the age of 25. But given that only 1% of marketers say they use the platform, starting now can help you stay ahead of the curve and reach your audience before your competitors catch on.
If you decide to add Snapchat to your marketing strategy, be sure to announce that you're using it on your other social media accounts, so your customers know how to find you. Then, post photos, videos, and any interesting developments to Snapchat to give your followers the inside scoop on your business.
74% of people use social media when making a purchasing decision.
Make their decision easy with a stellar social media presence. See how your brand can level up by requesting a no-obligation proposal today.
One of our experts will be in touch within 24 hours!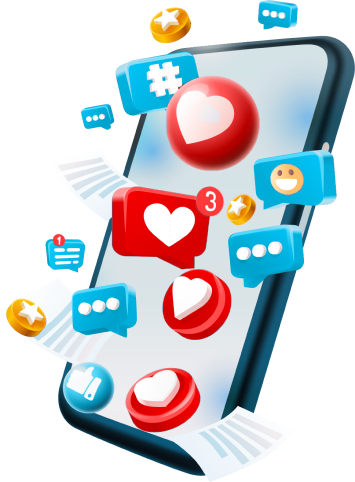 Get more sales with ecommerce social media marketing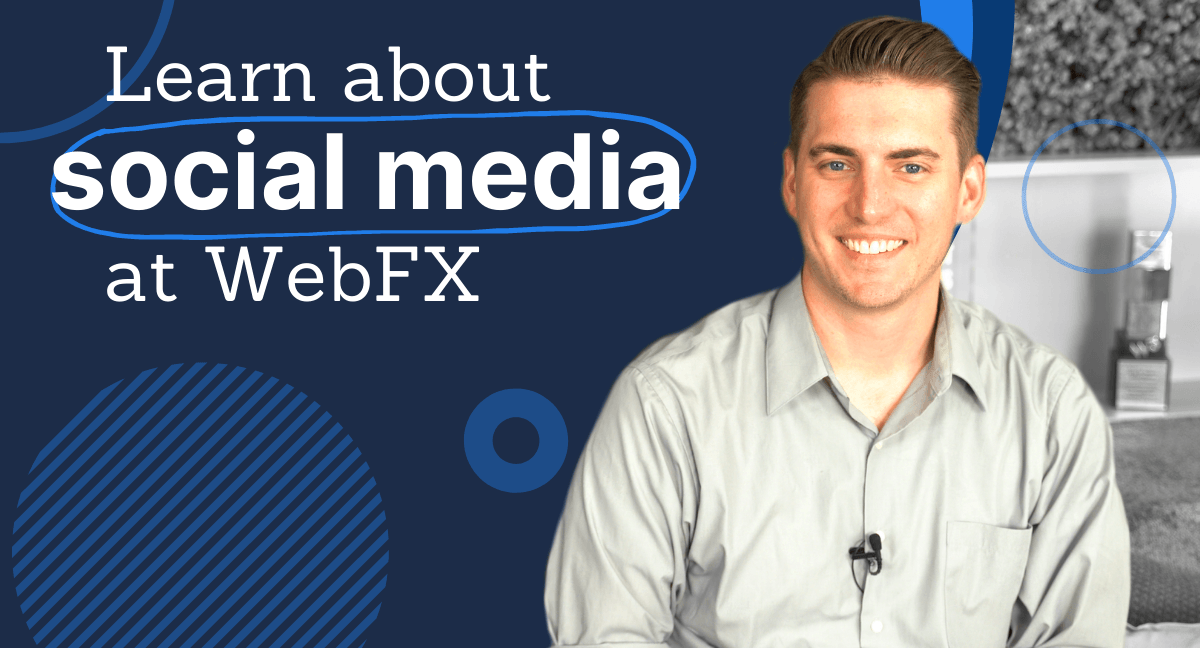 As an ecommerce retailer, your goal is to get more sales every day. And while there are many digital marketing channels that can help you reach this goal, social media is the only one that promises to deliver both new and repeat customers.
At WebFX, our social media team has years of experience creating effective campaigns for ecommerce retailers, and we'd love to do the same for you.
Contact us today for more information and a free social media ecommerce proposal!
Earn a 20% greater ROI with WebFX