Ecommerce Marketing Services That Drive Sales
The ecommerce market is competitive. Online stores that want to thrive need a smart marketing strategy. With ecommerce marketing services from WebFX, your company can launch competitive campaigns that drive online orders, repeat customers, and revenue that powers your growth.
We've generated over
$3,021,182,299
IN CLIENT REVENUE
We've generated
7,839,684
LEADS FOR OUR CLIENTS
We have more than
500+
DIGITAL MARKETING EXPERTS
Grow your online orders with ecommerce marketing services
Use ecommerce marketing, and your company can accomplish a range of goals, from building brand awareness to generating online sales to opening brick-and-mortar locations. At WebFX, we offer a suite of ecommerce marketing services that make using ecommerce marketing simple.
Some examples of services that you can use to grow your business include:
Are you ready to start optimizing your site for organic search? Contact us online to chat with an experienced strategist from our ecommerce digital marketing agency about not only improving your company's search engine rankings but also earning more revenue from them
All our ecommerce digital marketing services provide your team with a dedicated account manager, customized strategy, and regular reporting. This client-first approach is one reason why more than 91% of our clients make us their long-term partner for success.
Contact us online today to learn more about our ecommerce marketing services! Or, give us a ring at 888-601-5359!
All the ecommerce marketing services you need in one place
As a full-service ecommerce marketing agency, we provide all the marketing services you need. Say goodbye to the back-and-forth of working with multiple companies and say hello to collaborating with a single account manager and experienced team with our ecommerce services.
Browse our ecommerce marketing services now:
What are ecommerce marketing services?
Ecommerce marketing services use digital marketing strategies like SEO, PPC, social media, web design, and email marketing to improve your brand's online visibility and website traffic so you can capture more revenue from the web.
Why invest in ecommerce marketing services?
Whether you're leading a brand-new or established ecommerce company, it's helpful to understand the value of ecommerce marketing and its services. With today's consumer, there are dozens of reasons to make time for marketing your business online.
A few findings that demonstrate this point include:
While people still go to brick-and-mortar stores, many rely on the Internet to find their next purchase — and they have choices. If your company wants to stand apart from competitors and capture these sales, you must make ecommerce marketing a part of your business strategy.
Even if you operate a physical location, in addition to your online store, ecommerce marketing is still a must-use strategy. Remember, 80% of shoppers do product research online. If you want those shoppers to find your business, you need to make it easy to find your company on the Internet.
Partner with a team of ecommerce masters!
WebFX campaigns have delivered more than 12,936,451 ecommerce transactions in the last 5 years
Read the Case Studies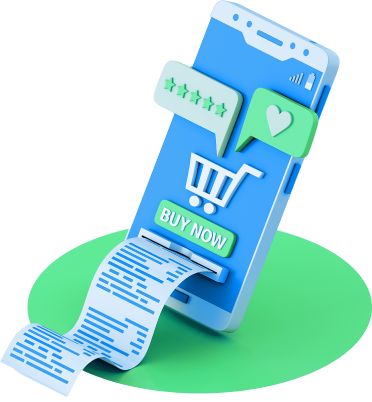 5 perks of marketing your business with ecommerce digital marketing services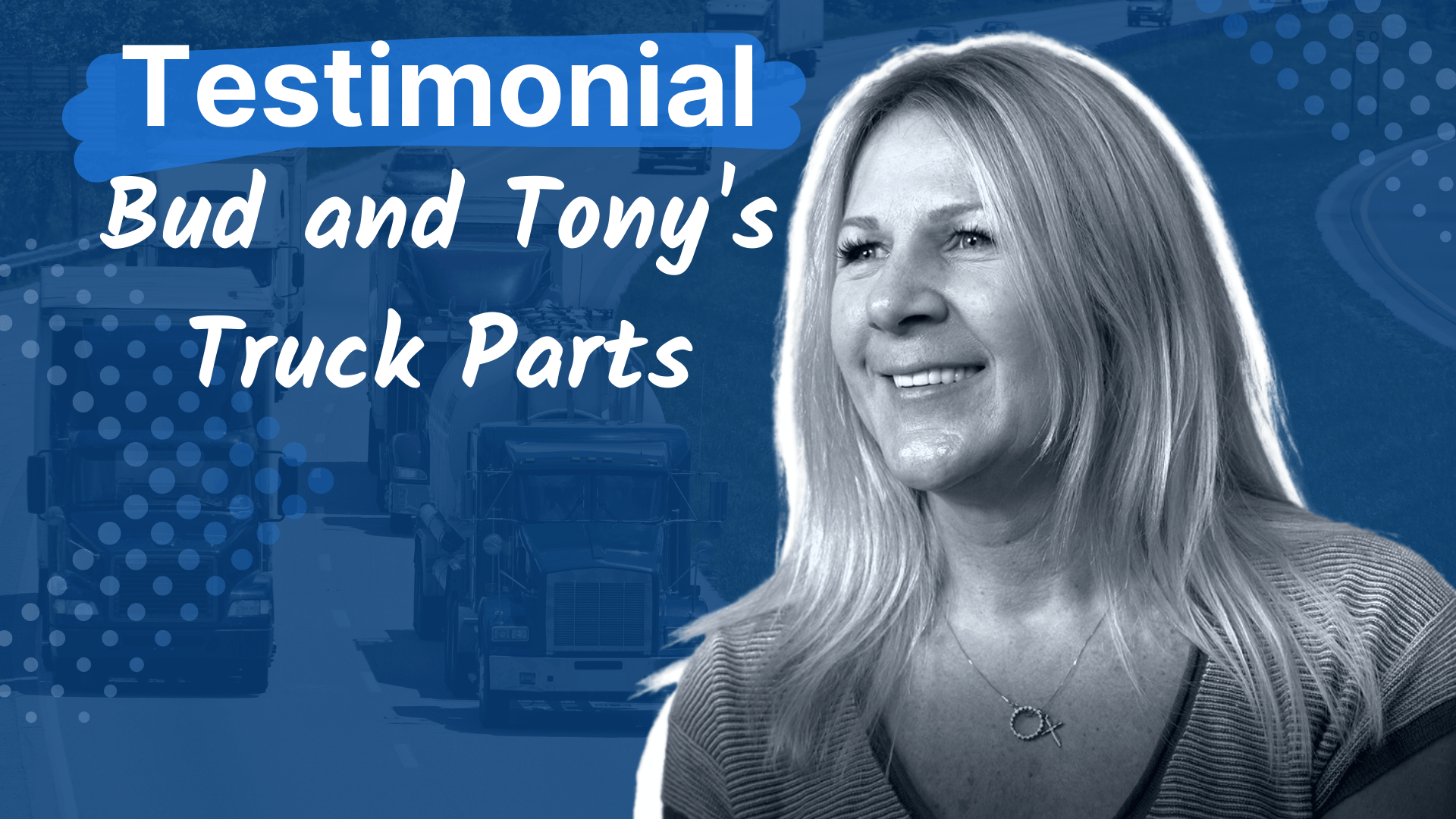 When it comes to ecommerce marketing, you can manage your efforts in-house or partner with a third-party that specializes in ecommerce marketing, like WebFX. Outsourcing offers several benefits to you, your team, and your company.
Five perks of choosing ecommerce digital marketing services over in-house management include:
1. Save time, headaches, and resources
In-house management quickly becomes problematic for businesses, especially small-to-midsized companies. You have a smaller team, as well as fewer resources, which can make it easy to neglect different marketing channels.
With an experienced ecommerce marketing agency, like WebFX, you solve this problem.
Instead of struggling to manage your social media, paid ads, and other marketing initiatives in an hour, you use that time to review your monthly marketing report with your dedicated WebFX account manager.
It's stress-free. It's fast. It's rewarding.
You can see (and present to company decision-makers) the impact that digital marketing has on your ecommerce store. In a few minutes, you can also provide comments and feedback about your campaign to your account manager.
Then, you go back to your bigger in-house projects — without stress and worry.

We build this kind of trust and confidence with each of our clients.
With your dedicated account manager, we provide you with a reliable point of contact that answers your emails, follows-up on your questions, and becomes your trusted partner. Meanwhile, our regular reports give you a transparent, easy-to-follow look at your campaigns and their performance.
This client-first approach not only saves you time, headaches, and resources but also provides you with a partner that maintains a client retention rate of over 91%. You're choosing a long-term partner when you select WebFX, and that makes all the difference in your marketing strategy and results.
2. Access industry-specific expertise
Even though ecommerce is a booming market, it's not always easy to find someone that specializes in ecommerce marketing. An ecommerce marketing specialist gives your company a competitive edge, which makes all the difference.
Investing in ecommerce marketing services from WebFX provides you with a team that specializes in marketing businesses like yours. Compared to other agencies, we feature more than 500+ digital marketers, which allows our award-winning team to focus on various areas of online marketing.
Your company accesses this expertise instantly when partnering with WebFX.
Instead of trying to find and hire an ecommerce marketing specialist, you can hire an entire team with WebFX. This approach often costs less than hiring and employing a full-time team member. Plus, you start marketing your company now versus later.
The best part about partnering with our agency is that we specialize in niche areas of ecommerce marketing, specific to your sector. For example, if your business focuses on jewelry, consultancy, or software, we feature specialists in each area.
Access to industry-specific expertise benefits your business tremendously. Take advantage of it!
3. Drive website traffic that matters
Most ecommerce marketing strategies focus on increasing your website traffic, which makes sense. You want to bring more traffic to your site because it provides you with more shoppers and potential customers.
Many companies, however, focus solely on the numbers.
This approach harms your strategy and turns website traffic into a vanity metric. You want ecommerce marketing — and especially ecommerce marketing services — to drive qualified traffic to your site.
Attracting valuable traffic to your site requires several strategies, including:
Researching your audience and their problems, questions, and concerns
Developing and writing your content, like a blog post
Optimizing your content for search engines
Promoting your content across channels, from search to social media
With ecommerce marketing services, you don't worry about the above steps.
Your WebFX team will handle and lead the entire process for you. We'll also make sure that your content aligns with your overall marketing goals, like building brand awareness or generating email subscriptions.
Driving qualified traffic to your website will help your business make the most of ecommerce marketing. It'll also help you avoid one of the most common missteps of digital marketing — focusing on quantity versus quality. Not to mention, it'll help you earn an impressive ROI from online marketing.
4. Measure performance with zero effort
Compared to traditional marketing, digital marketing makes tracking campaign performance simple.
For most businesses, it's almost impossible to track the performance and return of traditional marketing. Rarely do shoppers remember what first brought them to a company, which becomes problematic when tracking traditional marketing tactics.
You can't tell whether your billboard, radio ad, or newspaper story, drove an online order. That makes proving any ROI from traditional marketing difficult. With digital marketing, however, it's easy to see which channel drove which sales.
The best part is that you can see how different channels, like paid and organic, work together.
For example, by tracking your digital marketing efforts you may discover that a user first found your business through Google but converted and purchased your product because of your paid ad on Facebook.
Our ecommerce digital marketing services make sure you can track, measure, and monitor your strategy's performance. Your dedicated account manager, for instance, will set up and link your Google Analytics account to your website, as well as create any relevant goals.
We also create customizable monthly reports for you and your team.
These reports make it fast and easy for you to review your site's performance. You see your site's progress towards achieving your goals, like earning a specific number of sales or lowering shopping cart abandonment rates by a certain percentage.
If you like to check your website's performance more often, you can log in to MarketingCloudFX, our client-exclusive platform, at any time. In addition to viewing core metrics, like sales and leads, you can also monitor competitor actions, check content performance, and more.
5. Leverage multiple marketing channels
When you have limited time and resources, it's challenging to take advantage of the marketing channels available, like social, search, and paid. For many businesses, this scenario results in neglected mediums or subpar strategies across channels.
With ecommerce marketing services, you use all the channels you want without sacrificing quality.
That's because WebFX features more than 500+ skilled digital marketers. With skill sets that range from SEO to social to PPC, we will help your business leverage and grow from the channels that offer the most value and potential.
Plus, we can use artificial intelligence (AI) and machine learning to supercharge your efforts.
MarketingCloudFX comes with the AI power of IBM Watson, one of the most advanced AIs in the industry. Via IBM Watson, MarketingCloudFX helps you and your dedicated WebFX account manager make data-backed decisions about your strategy across channels.
Essentially, you get to use multiple channels and then some with our ecommerce marketing services.
How much do ecommerce marketing services cost?
Ecommerce marketing services are an investment. If you invest in ecommerce digital marketing services, it can cost anywhere from $2500 to $12,000 per month. You can, however, customize your costs based on the services, agency, and approach you choose.

For example, say you want to launch an ad campaign for a new product.
Working with your ecommerce marketing company, you compare different advertising options, like PPC advertising, programmatic advertising, and geofencing advertising, and create a custom plan for using some of these strategies (or all three).
As a part of your plan, you get to set a custom ad spend for each strategy.
For instance, say you want to try geofencing advertising. Easy. Choose how much you want to spend (or ask your ecommerce marketing agency for advice) and get started. If you see positive results, you can increase your ad spend, or, you can decrease your ad spend if you see negative returns.
Either way, you have complete control over how much you invest and where you invest it.
The ability to customize and tailor your ecommerce marketing costs to your business is a significant advantage of digital marketing. With traditional marketing, you have less flexibility. If you pay for a billboard, that's it, but with online marketing, you can continue to tweak your investment.
What metrics should ecommerce marketing services measure?
Marketing your business online offers immense value.
For the best return on investment (ROI), focus on the metrics that matter most. You can't get caught up in vanity metrics. While these metrics look great, they don't contribute to your bottom-line goals, like increasing your quarterly sales or annual revenue.
A few examples of valuable metrics that our ecommerce marketing services focus on include:
Average order value: Measures the average amount of each order.
Cart abandonment rate: Measures the sitewide abandonment rate for shopping carts.
Conversion rate: Measures the conversion rate for all conversions, from purchases to sign-ups.
Cost per acquisition: Measures the average price to acquire a new customer.
While these metrics often matter to ecommerce companies, the metrics you focus on may differ. For example, maybe you're not looking to increase your average order value. Instead, you're looking to reduce shopping cart abandonment.
Understanding what your company wants to accomplish with ecommerce marketing matters to us.
At WebFX, we work with you one-on-one to understand and learn about your goals. That's important when researching and investing in ecommerce marketing services. You want a partner that understands your goals and uses them as the foundation for building, guiding, and growing your strategy.
Why choose WebFX for ecommerce marketing services?
At WebFX, we're a trusted choice for small-to-midsized ecommerce companies. Why?
Businesses choose our ecommerce marketing services for a few reasons, including:
Client satisfaction: We genuinely care about your business. That care translates to responsive account managers, proactive team members, and compelling strategies. It also results in 1020 testimonials and a client recommendation score that beats the industry average by 488%.
Consistent results: Results matter. They drive your continued investment in ecommerce marketing, which is why we focus on generating real results, like sales. For some perspective, in the past five years, we've helped our clients manage more than 12.9 million transactions.
Client-first approach: We take a client-first approach at WebFX. When you send an email or ask a question, we answer it. You're not left waiting or wondering. Instead, you know you have a trusted partner, someone who is an extension of your team. That's why our client retention rate is 91%.
Transparent prices: You don't have to worry about last-minute fees or unexpected charges with WebFX. All our ecommerce digital marketing services include transparent prices, which you can view on our site too. If you require custom pricing, we outline every deliverable and rate for you.
Data-driven strategies: Even though we have one of the most experienced teams, we don't settle for guesses. Instead, we use data to guide our tactics. With our data, which encompasses billions of data points, we've helped our clients earn more than $3 billion in revenue in the past five years.
Industry-leading tech: Partnering with our ecommerce marketing company gives your business access to industry-leading technology like MarketingCloudFX. MarketingCloudFX not only includes AI but also features tools for lead tracking, content personalization, and more.
Experienced team: We feature an award-winning team of digital marketers. Many specialize in different industries and areas of online marketing, including social media, ecommerce marketing, paid advertising, and more. You get to access and leverage their expertise when you choose WebFX.
How will our ecommerce marketing services help your business?
You have goals for your company, whether it's increasing your online orders, lowering your abandoned shopping cart rates, or building your brand awareness. At WebFX, we tailor our ecommerce marketing services to your goals and help you accomplish them.
Get a preview of how our ecommerce digital marketing services can help your business now:
Generate more online sales
Sales power your company.
That's why our ecommerce marketing services focus on helping your business earn more online orders. Depending on your goals, your WebFX team may focus on increasing your average order value, order numbers, or other metrics.
A few strategies we can use to help you accomplish this goal include:
SEO, to attract relevant website traffic to your site
PPC, to drive ready-to-buy users to your products
Email, to bring back past and loyal shoppers to your site
With these tactics, your business can start generating more online sales and revenue.
Build brand awareness
Brand awareness is a core part of any company's success.
While brand awareness doesn't deliver immediate sales, it does contribute to later sales and customer retention, as well as shopper loyalty. That's why it's worth making brand awareness a part of your ecommerce marketing strategy.
Some strategies our team can use to grow your brand awareness include:
Social media, to reach and build relationships with viable users.
Email, to nurture top- and middle-of-the-funnel leads.
Content marketing, to attract future shoppers in your target audience.
No matter which strategies you decide to use, your dedicated account manager will create a custom plan for each. Our tailored approaches to ecommerce marketing are one reason why our clients have earned more than $3 billion in revenue from digital marketing in the past five years.
Improve website traffic
Website traffic plays a critical role in your company's core goals, like earning more sales.
That's why our ecommerce marketing services focus on improving your site traffic, from a quality and quantity standpoint. We don't settle for increasing your traffic. Instead, we want to increase your traffic with qualified and valuable users.
A few strategies we use to accomplish this goal include:
SEO, to target and reach valuable users via search engines like Google.
PPC, to attract users looking to buy your product.
Content marketing, to connect with top-of-the-funnel users and guide them towards purchase.
While some of these approaches, like SEO, can take months, they offer long-term value. Strategies like SEO also work well with techniques that deliver instant results, like PPC. With a coordinated marketing plan, your business can maximize the impact of your ecommerce marketing.
Leverage multi-channel marketing
A coordinated approach between marketing channels helps your business get the most value (and ROI) from digital marketing. As a full-service agency, we offer all the services you need to launch a multi-channel marketing campaign.
Some examples of the strategies and channels we can help you use include:
SEO, to reach users via search.
PPC, to reach users via search, websites, apps, and more.
Social, to reach users via social media.
Email, to reach users via email.
With an integrated approach to online marketing, your business can move past competitors and claim a bigger share of your market. These results help your company increase its revenue and expand its operations.
What does a successful ecommerce website need to drive sales?
We wrote you an ecommerce essentials checklist.
Read the Blog Post & Watch the Video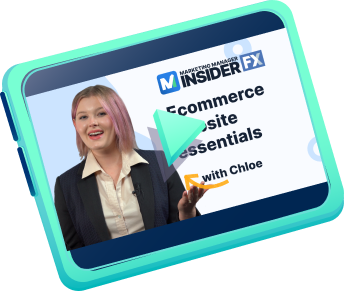 Get a custom ecommerce marketing package and start driving sales
Ecommerce marketing provides your business with the tools for growing and expanding.
If you're ready to start marketing your ecommerce store, we're ready too. With our custom ecommerce marketing packages, experienced team members, and advanced AI tech, we can help your company reach its sales, revenue, and growth goals.
Just contact us online or call us at 888-601-5359 to get started with our ecommerce marketing services!





+1020
For verified ratings of our marketing services, please read our:

WebFX Agency Rating:
4.9 / 5 with 300 ratings
Industry-Leading 1020 Testimonials