How do Instagram ads work? Do Instagram ads work? In this video guide, Hunter from the WebFX Social Team will explain everything you need to know about how to get started with Instagram advertising.
Transcript: Do Instagram ads work?
Well, let's look at the data. According to Instagram, 50% of people surveyed said viewing an ad on the platform makes them more interested in a company. And in an Instagram case study, Bombas socks more than doubled their conversion rate and increased their return on ad spend by over 45% using Instagram ads. So, I would say yes. Instagram ads definitely work. You, too, can see success with your Instagram ads. If you don't have a ton of experience von Instagram or want to learn how to buy Instagram ads, you're in the right place. I'll cover:
The different

types of Instagram ads

How to set up your Instagram ads

How much Instagram advertising costs

Tips for creating engaging ads
Stick with me and you'll be ready to create Instagram ads in no time.
Different types of Instagram ads
Instagram is a visual platform, meaning you need to have some sort of multimedia element to advertise your business. Most Instagram posts you see will feature either one photo or video and a call-to-action telling you to learn more or shop now. Some ads may take advantage of the Carousel feature where you can swipe through several photos or videos, or the Collection feature that uses multiple images and videos to create a sort-of look book. Where you place the ad is just as important as what type of ad you choose.
In-Feed ads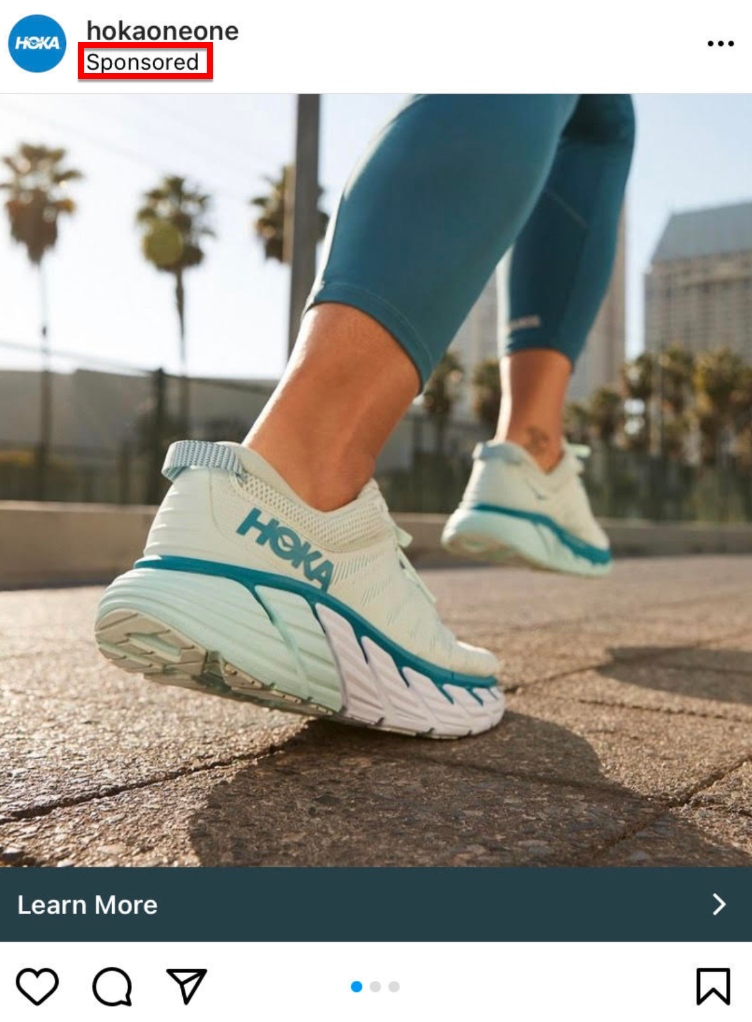 When you log into your Instagram, the first thing you should see is the Feed. If you don't see it, just tap on the home button at the bottom of the app's interface. Like Facebook's News Feed, the Instagram Feed is where you'll find posts from every person, brand, or pet you follow. Within the Feed, you'll see ads that look similar to regular posts but feature a "Sponsored" tag to notify users that they are, in fact, ads.
Explore ads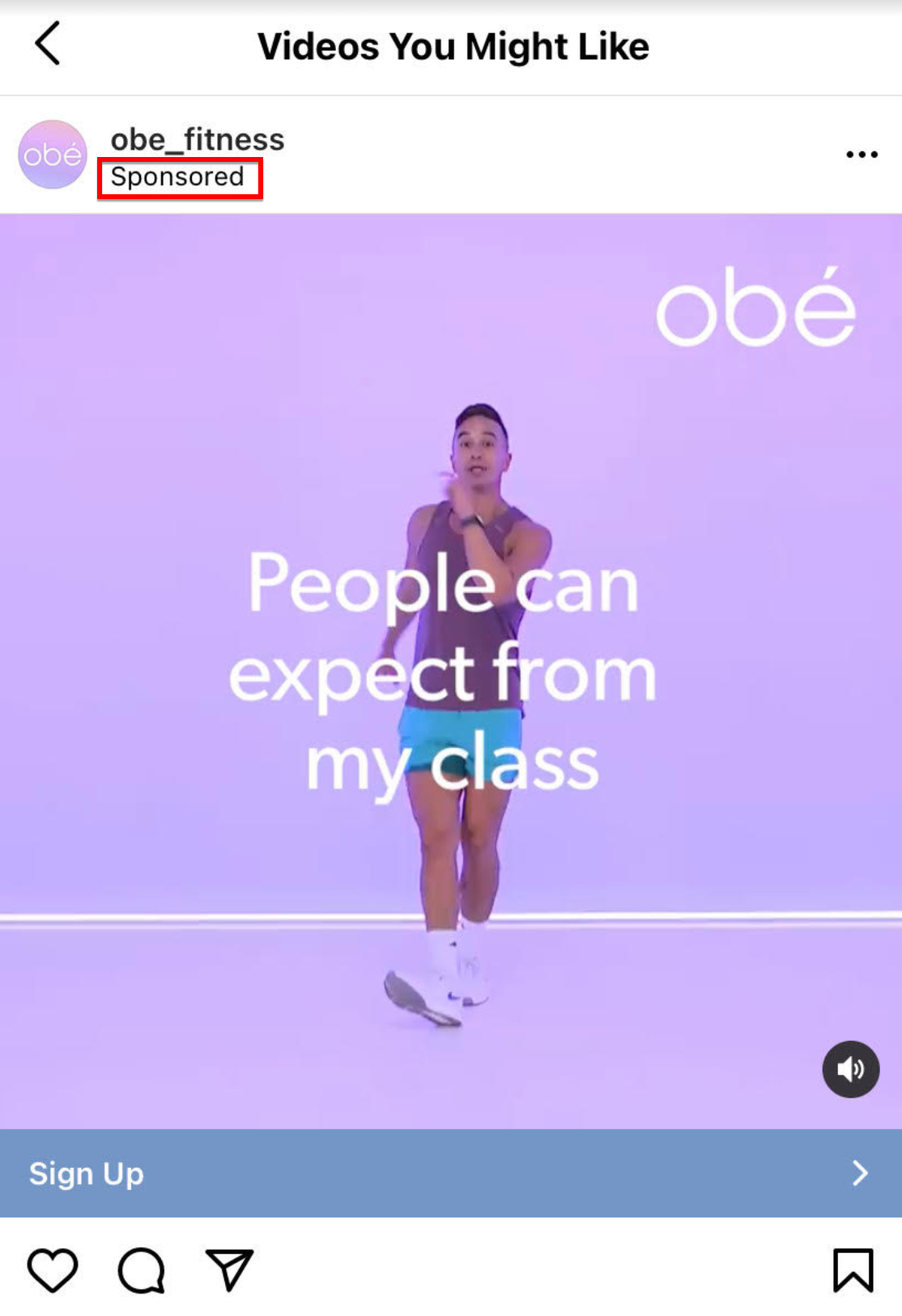 Next to the home button in your Instagram app, there's a magnifying glass that takes you to the Explore page. Here, Instagram pulls content it thinks you will like. So if you interact with a lot of accounts that make art, you'll probably see art in your Explore section. If you tap on a post from the Explore page, you can scroll through many similar posts. You may see an ad every few posts, and you'll know because of that ad tag at the top of the post.
Stories ads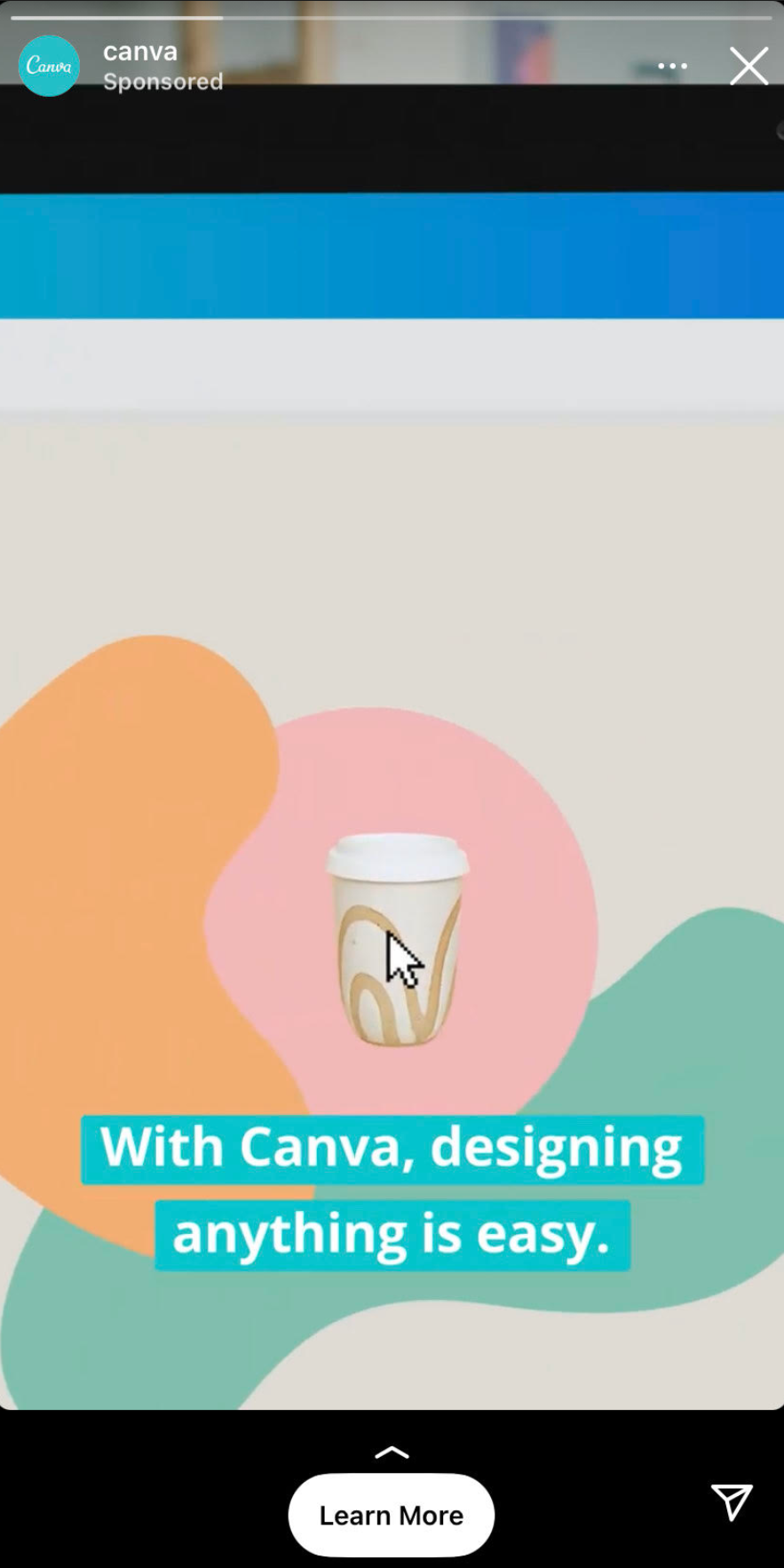 In your Instagram app, you may notice a scrollable row of bubbles featuring people's accounts at the top of your screen.
These are called Instagram Stories. So how do Instagram Story ads work? Stories are quick updates people can tap or swipe through, and your ad will show up when people are looking through them. While regular creative Instagram posts work best as a square, Stories work best in a vertical format. You can share both images and videos through Stories ads, but keep in mind that something shot horizontally might not work very well as a Story. Stories ads also feature a call-to-action where users can swipe up and be redirected to your landing page of choice. One location for ads that's fairly new as of recording this video is IGTV, Instagram's long-form video feature. I won't focus too much on IGTV since it hasn't fully rolled out yet, but just know that you may see ads there.
How to create Instagram ads
Setting up your Instagram ads isn't actually that difficult, and you have a couple of different ways to do it. Probably the fastest way to buy Instagram ads is to turn one of your regular posts into an ad. If you have an Instagram Business account, you'll see a "Promote" button on the posts you've shared.

If you select "Promote," you'll have the option to choose where your ad directs people, who you target, your budget, and the dates your ad will appear. Once your promoted post is live, you can track its performance using Instagram's analytics data. And if you didn't already know, Facebook owns Instagram. So you can also use Facebook Ads Manager to create your Instagram ads. In Facebook Ads Manager, you'll click "Create," which will allow you to set the parameters for your campaign. You'll define things like your ad objective, your budget, your audience, and your ad creative.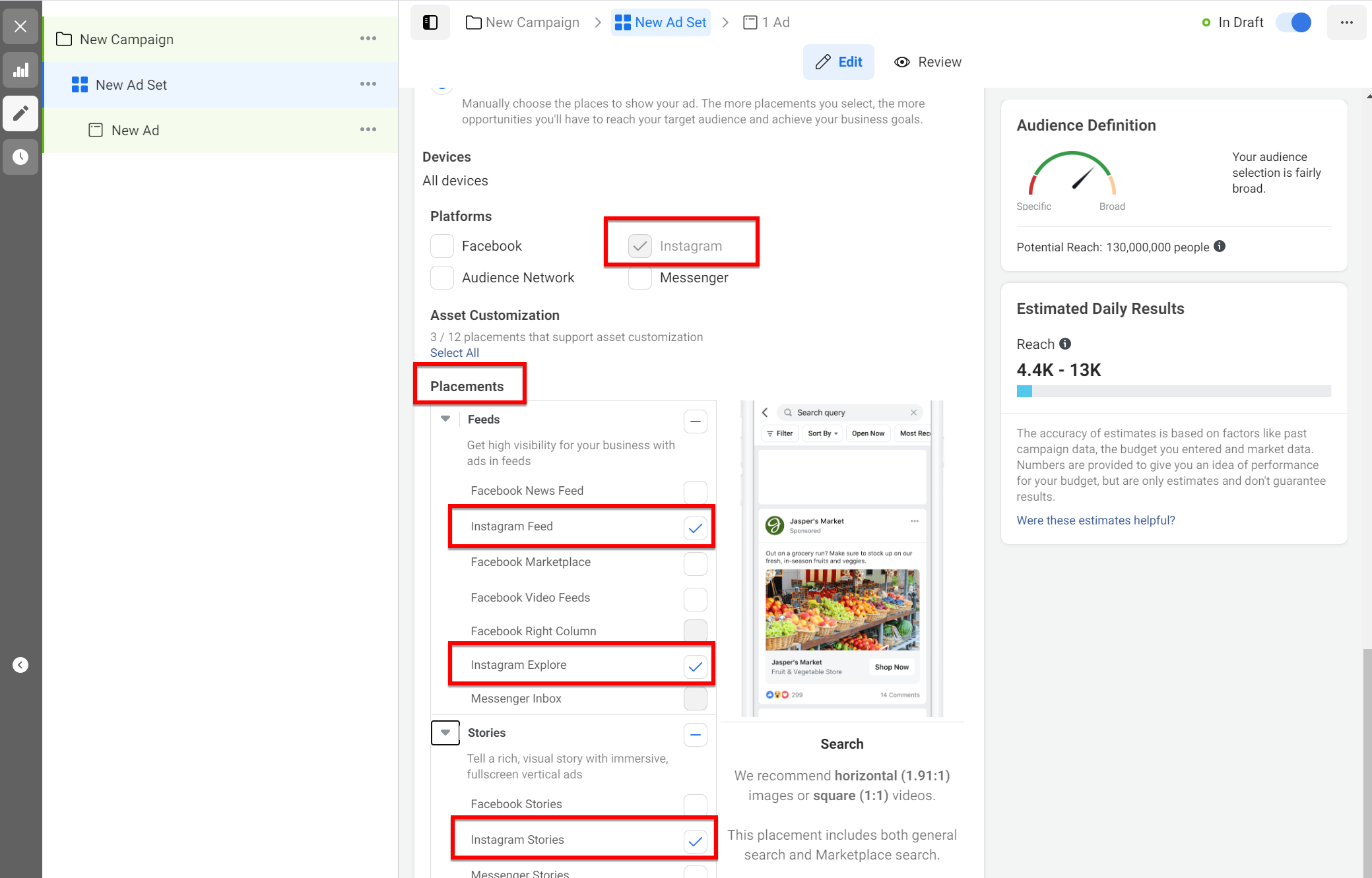 Once you have all that figured out, select "Manual Placements" within the "Placements" box.
There you can check off the Instagram box. Once that's selected, you can specify where you want your Instagram ads to go. You do need your own Instagram account to use Instagram ads, even if you're creating your ads in Facebook Ads Manager. If you need help creating an Instagram account or connecting your account to your Facebook, Instagram has some guidance on that.
Instagram audience targeting options
You may have heard me mention that part of the ad creation process is choosing who to target. Just like Facebook, Instagram offers plenty of options so you can reach people who will actually want to interact with your business. You can reach a broader audience with ads based on location, and you can target people based on demographics, like their age or what language they speak. People's interactions can also fuel your ad campaign.
Instagram lets you target users based on things like other ads they've interacted with, who they follow, and what they do while using Instagram, Facebook, or the Internet. One of my favorite features is Lookalike Audiences, in which you target people with characteristics similar to your customers. You can even use your own customer list to reach specific people. The most important thing to remember? Know your audience. This will feed into your ad creative and will help you narrow down your targeting.
How much Instagram advertising costs
With all of these amazing options, you may be left wondering what it costs to buy Instagram ads.
And you might hate this answer. It depends. When you invest in Instagram ads, you can choose to pay for every click or for every 1000 impressions. Generally, a click may cost you $0.20 to $2.00, and different factors (which I'll explain in a few seconds) can impact that range. On the other hand, 1000 impressions can cost about $6.70. But, again, take those numbers with a grain of salt. Instagram uses a bidding system for every ad, so different factors influence the cost. How relevant your ad is to a person, the likelihood people will click, the competition and the time of year can all impact how much you spend. The most important thing is seeing a positive return on your ad spend.
We post videos every Monday. Yup. Every Monday.
Join the 5,000 marketers who get their marketing knowledge from WebFX videos.
Subscribe Now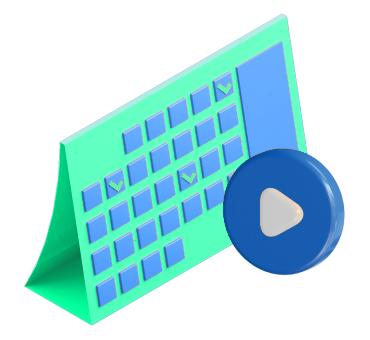 How to drive engagement with Instagram ads
I just want to leave you with three tips for dazzling your audience with your ads.
1. Take creative risks
I know that being risky might not seem like a good idea, but it can really put you above your competitors if done right. You don't have to be edgy, and you most certainly should not try to offend people with your ads. When I say "take risks," I mean try to do something different. Here's an example. If you sell apples, and your competitors' ads are all just photos of apples in different settings, don't take a photo of your apples and spend money on something that can be mistaken for your competitors' product. Record a video of someone juggling your apples. Create a stop motion project telling the story of how your apples get from the tree to the kitchen. Show someone using your apples in a pie. Think outside the box and you're guaranteed to grab people's attention. How 'bout them apples?
2. Track your ad performance
Don't launch your campaign and forget about it. Especially if you're trying something new. Instagram provides you with analytics data so you can see if your ads are reaching the right people and if those people are interacting with your content. If you notice people aren't interacting with your ad, or you're not getting many impressions, you can make changes to your campaign. You may need to increase your budget or include a better call-to-action. Listen to the data to make decisions.
3. Know your audience
Yes, I am repeating myself. But I can't stress enough how important knowing your audience is for your ad campaigns. If you want to target people in a certain field but use an image that is totally unrelated to that field, you'll probably find that they aren't interested in your ad. Before you spend your hard-earned money, think of who your customers are and what they like. Plan your campaign using that information.
So I hope you have a better understanding of how Instagram ads work.
Our experts are just a phone call or a contact form away if you need help creating your Instagram campaign. Before you go, we'd love it if you could subscribe to our YouTube channel and sign up for our Revenue Weekly email newsletter.
We put out new content every week, so you don't want to miss out. Thanks for watching!
How is your website's SEO?
Use our free tool to get your score calculated in under 60 seconds.
Get posts by email
Join 200,000 marketing managers and subscribe to Revenue Weekly!
"*" indicates required fields
WebFX Careers
Join our mission to provide industry-leading digital marketing services to businesses around the globe - all while building your personal knowledge and growing as an individual.