If you own a business, you're always looking for new and exciting ways to reach your target customers online. With so many opportunities for reaching highly-qualified customers, how do you know what strategies work best? With over 2 billion active users on Facebook, it's a huge mistake to not have social media marketing on Facebook as one of your top strategies.
Not only can you reach your target customers with the content you post on your timeline, but you can use things like Facebook ads to take targeting to the next level. We have far more Facebook marketing ideas than just posting content, and if you're interested in learning more, keep reading. On this page, we'll talk about how you can use social media marketing on Facebook to increase your site traffic, improve conversions, and become closer to your target audience.
Let's get started!
Find Out Why we Think Simon Cowell Cracked the Code to Facebook Marketing
How to get the most out of Facebook social media marketing
No matter your industry, if you own a business, you likely have a few goals in common. Those goals might look something like this:
More site traffic
More form completions
More conversions
More ad clicks
Although these are relatively general goals, they're all areas that most businesses seek to improve — and social media marketing, specifically on Facebook, can help accomplish all four. Let's dive into some of the most effective Facebook marketing ideas to help your business thrive.
1. Set concrete goals up front
If you want your Facebook social media marketing strategy to succeed, it's essential to set concrete goals up front. Calling this your first step is a great way to ensure that you're thinking about the lifetime of your campaign — both where you currently are, and where you want to be next quarter, for example. When you keep the end in mind, you'll be able to envision the steps you'll need to take to get there more easily and craft the most effective social campaign. When you determine your goals, you'll want to look at your business model, and where you need to fill the gaps.
For example, if you're not getting enough site traffic, you'll want to focus on making Facebook marketing strategies that attract more users to your website. If your company has been lacking in sales numbers, Facebook ads might be the perfect option for you. No matter what your end goal is, it should go hand-in-hand with your overall business needs.
2. Know your audience
Knowing your audience is one of the most significant parts of the equation. After all, they're the ones who will be visiting your website and purchasing your products. Your job is to appeal to them via your Facebook page, and you can do so in a number of ways — but the first step is to get to know them.
Develop a client persona, which will outline the most critical demographics of your target customer. Are you targeting males or females? What is their income bracket?
Do they have children? Facebook targeting options are nearly endless, so be as specific as possible when coming up with your target personas. And yes, you can have more than one!
This will be especially effective if you choose to use Facebook ads, although it's still crucial for timeline posts, too.
3. Know your brand
This might sound like a no-brainer, but to market your business on social media platforms like Facebook successfully, you must know your brand. What do we mean? Before you start posting away, it's essential to determine your company's style, tone, and the overall feeling of your brand.
Upfront, it's important to decide if you plan to be serious, informative, humorous, or quirky with your account — and then stick with that. It makes it harder for users to get to know you if you post a funny ad, but most of the time, you're serious and informational with your timeline posts. You'll want to carry the same style and tone across your content, graphics, calls-to-action, and link captions.
When all these marketing elements are cohesive, it makes it easier for users to connect and stay loyal to your brand.
4. Decide if you're going to use Facebook ads
Facebook ads are a great way to granularly target users based on things like age, location, previous online behavior, and more. More specifically, if you have specific business goals like more conversions, Facebook ads are an excellent opportunity to increase that number.
Ads can be extremely effective if you target the correct audience, and they'll cost you next to nothing. Ads on Facebook work as an auction system, and you can set a daily cap for how much you'd like to spend.
From there, sit back and relax because Facebook will do the rest. There are tons of different kinds of Facebook ads you can utilize, including photos, video, carousel, dynamic ads, and so many more. Each ad type has its benefits, and you can have fun testing each!
5. Post content that your target audience cares about
Besides ads, you have the option to post content on your timeline. This content is significant to your brand, as it sets the tone for your business, your style, and what value you bring to your customers. There are tons of options when it comes to what kind of content you post, and each has its purpose.
Links to your website: If you have a company blog or want to share a link to your newest project, Facebook is a great place to do so. Not only can it increase site traffic, but it can help users feel closer to your brand.
Videos: Video content is an excellent option for Facebook posts. In fact, they're one of the best options since they get at least 59 percent more engagement than any other post type.
Photos: The options are endless when it comes to photo posts — you can post pictures of your facility, your employees, products and services, and even events that you've hosted.
You should be sure to post a wide variety of content and keep tabs on what performs best on your page. Although video is known to get tons of interaction, every industry is different, and you should always keep an eye on what's working best for your business. If you want to be certain that your posts are as effective as possible, try testing different kinds of photos, videos, and links.
For example, you may find that images of your products and services get more engagement than pictures of your facility. In that case, you should always post more of what's performing best.
We foster and form long-term partnerships so that your business has long-term results.
Over 90% of WebFX clients continue partnering with us into year 2 of their campaign.
Hear from Our Happy Customers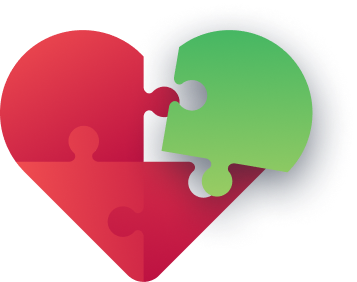 Interested in a Facebook social media marketing plan?
If you're interested in all the benefits that Facebook social media marketing can bring, or if you want to capitalize on all the Facebook marketing ideas that you've read about on this page, WebFX can help.
We've been in the business for over a decade and have helped tons of companies just like yours grow their business with Facebook marketing. To learn more about our social media marketing services, feel free to contact us online, or give us a call at 888-601-5359! We can't wait to take your business to the next level with Facebook social media marketing!
How is your website's SEO?
Use our free tool to get your score calculated in under 60 seconds.
Get posts by email
Join 200,000 marketing managers and subscribe to Revenue Weekly!
"*" indicates required fields
WebFX Careers
Join our mission to provide industry-leading digital marketing services to businesses around the globe - all while building your personal knowledge and growing as an individual.