Ecommerce Retargeting for Shopping Cart Abandonment
If you operate an online ecommerce business, you understand the importance of attracting and converting new leads.
But what happens when someone visits your site, adds products to their shopping cart, and leaves before making a purchase? How can you encourage them to come back to your site to complete the transaction?
On this page, we'll take a look at the importance of retargeting for ecommerce and how ecommerce email retargeting campaigns from WebFX can help your business earn more revenue online.
Digital Marketing Coordinator | Designer Fashion
WebFX did a great job building our ecommerce site & working with us to overcome the many of the obstacles that we faced on our end to get the site up and running.
What is retargeting?
Did you know that 96% of people will leave a website without making a purchase?
Retargeting helps companies reach website visitors who don't immediately convert. In other words, retargeting can help your business connect with potential customers after they leave your website and encourage them to return.
It requires using cookies to track user activities on the Internet. You can place small pieces of code on your website, and every time a visitor enters your site, the code will release an anonymous browser cookie. If someone enters their email address on your site and leaves before making a purchase, you can trigger a personalized email with the products they viewed or placed in their cart.
In addition, retargeting can help you get the most out of your advertising budget, because it allows you to focus your attention on people who have demonstrated interested in your brand. You can use clear calls to action and promotional offers to encourage them to come back to your website and convert.
Ecommerce Retargeting Pricing
| | |
| --- | --- |
| Audience Targeting Strategy and Setup | ✓ |
| Personalized Email Design and Creative | ✓ |
| Ongoing Monthly Reporting, Campaign Management, and Optimization | ✓ |
| One-Time Setup | $2,000 |
| Ongoing Management | $225/month (waived if doing aggressive or market leader PPC management) |
| 200+ SMEs behind campaign driving results | ✓ |
Why is retargeting important for ecommerce?
With retargeting, you can keep your brand in the front of shoppers' minds. Each time a customer sees one of your ads, they'll be reminded of the product or service they're interested in. When they're ready to make a purchase, they can easily navigate to your store and do so.
Email retargeting allows you to trigger personalized emails when people enter their email addresses on your site but leave before making a purchase, and you can remind them of products they viewed and items in their shopping cart.
This technique allows you to reach potential customers right in their inboxes, and it can help you draw qualified visitors back to your website.
27 ecommerce website examples for inspiration
Retargeting helps ecommerce stores recover lost revenue due to shopping cart abandonment. People may visit your ecommerce site, fill their carts with products, and then leave before completing the transaction. Sometimes it's because they've changed their minds, but in many cases, people simply get distracted and navigate to other sites before making a purchase.
If someone fills their shopping cart, they likely have a high purchase intent. Retargeting allows you to remind them of that intent and increase the chances that they return and convert.
When you use retargeting, you can segment your site visitors and create ads tailored to reach each group. For example, if someone looks at men's shoes on your site, you will probably want to show that person a different advertisement than someone who is shopping for women's handbags.
Retargeting allows you to reach visitors with personalized product information and recommendations based on their activities on your website.
Some of our client Successes
Ecommerce retargeting plans from WebFX
If your ecommerce platform does not include shopping cart abandonment functionality, or you don't have a strategy for retargeting visitors with a high purchase intent through email, you could be missing out on a big opportunity to drive additional revenue for your business.
WebFX offers ecommerce email retargeting triggered by browsing behavior. If a user visits your site and enters their email, but leaves prior to completing a purchase, we can send a personalized email to that address with the products they viewed or had in their cart. Our goal is to bring those high-quality visitors back to your site to purchase, ultimately earning you more revenue.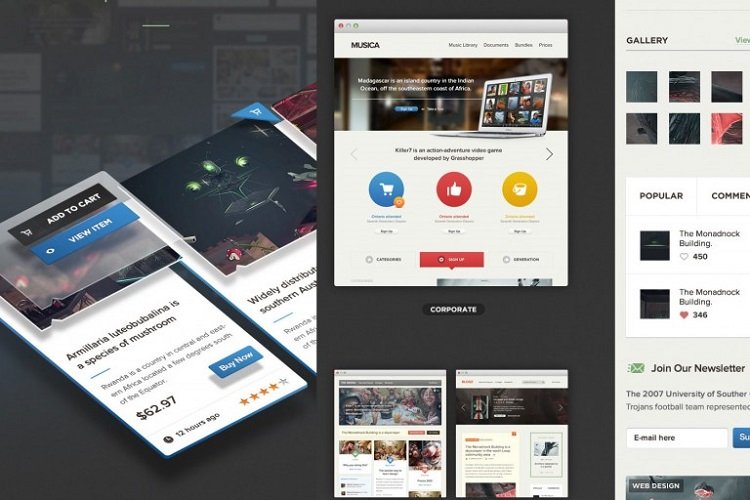 Want to learn more?
Interested in learning more about how email retargeting can help your ecommerce company achieve greater success and increased revenue?
Our award-winning team of Internet marketing experts will work to understand your business and recommend retargeting solutions designed to help you achieve your business goals. We work with hundreds of businesses across the United States, and we're excited to work with you!
Contact us today to learn more about our custom plans and get a free quote.
Related Services & Resources