Ecommerce Advantages and Disadvantages
Are you looking to launch an ecommerce store? Not sure if ecommerce is the right channel for your products?
It can be a challenging task, but launching an ecommerce store could be a lucrative choice for your business.
Running an ecommerce store gives you the unique ability to track each of your customers and discover information, such as how they found your store, which pages they visited, and what made them decide to purchase your products or services. This makes it much easier to implement a successful marketing strategy to increase sales.
Deciding on the right tools to monitor and analyze your site can be tricky since there are so many to choose from. Fortunately, WebFX has a dedicated team of 500+ experts ready to help you overcome any challenge and achieve your goals! You can call 888-601-5359 or contact us online for help getting started today!
If you'd like more information about ecommerce first, keep reading as we take a look at some of the advantages and disadvantages of ecommerce, a few tips for operating an ecommerce business, and how custom ecommerce plans from WebFX can help you reach more customers and earn more revenue online.
Let's get started!
BONUS CONTENT: 130+ USEFUL ECOMMERCE STATS FOR 2024
Ecommerce advantages

Ecommerce marketing can have a number of advantages for your business. Here are just a few:
Ability to reach more customers
With ecommerce, there are no geographic limitations. This means that customers in San Francisco can easily shop and purchase from your small business, even if you're based in New York City.
Ecommerce allows you to reach customers anywhere in the world, automatically expanding your reach and potential to earn more revenue.
Plus, shoppers have the ability to buy 24/7. They can browse and purchase at their convenience since they aren't constrained by traditional operating hours of brick and mortar stores.
Lower costs
Another benefit of ecommerce is the lower cost.
With ecommerce, you avoid paying for a physical location. And processes like automated checkout, billing, payment, inventory management, and operation mean that you likely won't need to hire as many employees to keep your store running.
Since it typically costs less to operate an ecommerce store than a traditional retail store, you can pass along the savings to customers with discounted prices.
Creates targeted communication
Ecommerce also allows you to gain valuable insight about your customers from the information they provide in registration forms and by using cookies to track their online behavior.
This information allows you to tailor your commination and provide customers with the most relevant information. For example, you can show customers other products they may like or email them about related offers and promotions.
Sites like Amazon and Etsy do a great job of displaying related products based on your previous searches and interactions.

Allows you to use remarketing
With a brick and mortar retail store, you have no way to stay in contact with a customer once they leave your store.
However, ecommerce allows you to use remarketing to reach customers who have already displayed an interest in your business or products. You can also use remarketing to reduce shopping cart abandonment by reminding people of items in their shopping carts.
This is extremely beneficial since 96% of people leave websites without making a purchase. With remarketing, you can reach potential customers even after they leave your website and encourage them to come back to complete a purchase.
Ecommerce disadvantages

Now, let's take a look at some of the drawbacks of ecommerce.
Technical difficulties
In some cases, you may experience problems trying to integrate ecommerce software with an existing website or database.
This is where partnering with an agency becomes useful. At WebFX, we work with ecommerce companies in a variety of industries to implement ecommerce solutions and avoid technical difficulties. Whether you're looking to launch an ecommerce website or add ecommerce capabilities to an existing site, our expert team of designers, developers, and Internet marketers can help.
Security issues
Purchasing online requires users to provide at least their credit card number and mailing address. When you collect this kind of sensitive information, you need to have proper safeguards in place to eliminate the risk of security fraud and phishing attacks.
Whether you launch your store on your own or work with an agency, you should make sure that your site is set up to handle secure transactions (with SSL) to prevent fraud.
Some goods can't be purchased online
Though ecommerce is convenient for most companies, some goods can't be bought and sold online. For example, if you sell perishable merchandise, ecommerce might not be the best fit for your business.
When determining if ecommerce is the right fit for you, it's important to think about convenience. For example, while ice cream can technically be sold online, it would need to be packaged with dry ice and transported in refrigerated trucks, and the cost of shipping would exceed the cost of the product.
In addition, some products, like large furniture items, are inconvenient to return online. And if you don't have a simple way to handle these issues, customers may become frustrated and turn to retailers with physical storefronts.
Tips for operating an ecommerce store

Here are some tips you can use to keep your ecommerce store looking and performing its best.
Optimize your site with SEO
In order to be successful with ecommerce, you need to attract a steady flow of users to your website. This means that it needs to rank in search engines like Google for searches related to your products or services.
Search engine optimization (SEO) refers to a number of strategies designed to improve your website with the goal of achieving high rankings in search engine results.
Then, when people search online for the products you sell, they will be able to find your site and make a purchase.
If you don't have experience with SEO for ecommerce, you may choose to work with an agency to optimize your site and improve your online visibility.
At WebFX, we offer ecommerce SEO plans to help your business rank in relevant search results and attract more targeted traffic to your online store.

Our ecommerce SEO plans can help you:
Identify words and phrases online shoppers use to find your store and optimize your website to rank for those terms
Drive qualified traffic to your website
Evaluate your store's funnel to identify and fix gaps in the sales and shopping cart processes
Identify keywords people use to find your pages
When optimizing your ecommerce site, it's helpful to understand what keywords and phrases people search to find your site online. Then, you can include those terms I key places, such as your page titles, headings, and product pages.
You can use keyword research tools like KeywordsFX and Keyword Tool to help you get started.
Optimize your product pages
Product pages are extremely important because they're where you can provide details on each of your individual products. With the right optimization strategy, they can also rank for very specific, long-tail keywords.
For example, if you sell athletic clothing, you may have a product page that ranks for the phrase "women's black athletic pants."
Long-tail keywords indicate higher purchase intent, and people who search for these phrases will be more likely to buy from your site.
You can you optimize your product pages by including keyword-rich copy that clearly and creatively describes your offerings.
Your product pages should also include images of your products, and you can include alt text to describe each image. This will help your website visitors understand your content even if the images don't display on their device.
Test everything
If you operate an online store, it's important to conduct site testing to discover which elements lead to the most conversions.
A/B testing tools, such as Unbounce, allow you to build and test responsive landing pages and tweak various elements (text, images, videos, colors, etc.) to test how they impact your conversion rates.
Testing elements of your ecommerce site can help you understand what's working, what's not, and how to optimize your site to generate more sales.
Evaluate your efforts
Finally, it's extremely important to track and analyze your ecommerce efforts.
Using Google Analytics, you can enable ecommerce tracking on your website. Then, you will be able to evaluate key metrics such as conversion rate, transactions, and revenue.
Check out this article for more information on how to set up ecommerce tracking on your site.
Some ecommerce platforms, such as Magento, have built in tracking that allow you to manage your inventory, monitor and complete orders, and adapt your offerings with the click of a few buttons.
Partner with a team of ecommerce masters!
WebFX campaigns have delivered more than 12,936,451 ecommerce transactions in the last 5 years
Read the Case Studies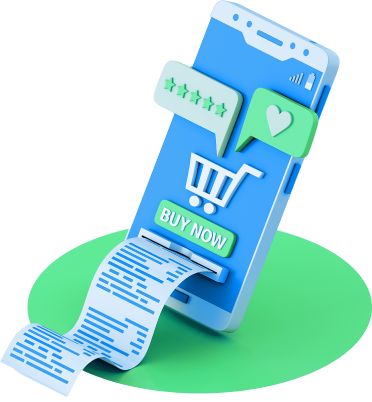 Ecommerce solutions from WebFX
WebFX is a leading ecommerce company, and we create fully-functional, high-performance, user-friendly websites for our ecommerce clients.
We offer a range of comprehensive ecommerce solutions including full-featured shopping carts, product catalogs, and management systems with extensive customization capabilities. We'll also optimize your ecommerce site to rank well in search engine results so that more customers can find your business and the information they need to purchase.
Our website designers, developers, strategists, and Internet marketers collaborate to create outstanding ecommerce website solutions. Ecommerce websites from WebFX not only look great and display properly on all devices, they are also functional, long-lasting, and reliable.
Learn more
Want to learn more about how ecommerce solutions from WebFX can help your business reach more customers and earn more revenue?
Check out our custom ecommerce plans and project quote calculator online. And you can take a look at our testimonials to hear firsthand what clients have to say.
We work with ecommerce businesses in a variety of industries. We're excited to help you grow your business online!
Contact us today to speak with a strategist.
Earn a 20% greater ROI with WebFX