How to Get and Manage Online Reviews in 2023
As your business starts fresh in 2023, you need to make earning and managing online reviews a top priority. Online reviews are a crucial part of your business, and they help you earn more valuable leads.
On this page, we'll discuss where to get reviews, how to get them, and how you can better manage your reviews. Keep reading to learn more and call us today at 888-601-5359 to speak with a strategist about online review management.
Where do I get online reviews?
When you're looking to earn reviews for your business, it's important to know where you can earn them. Here are three places you can earn reviews:
1. Google Business Profile
This is one of the most common places people will see reviews for your business. If they conduct a search on Google looking for a business near them, they will see the business listing and the star review.
Google Business Profile is a great place to earn reviews. Whether users Google your business directly or look for businesses like yours, your listing will pop up with reviews. You will see the star rating and quotes from three reviews.
The reviews on your Google Business Profile listing affect your ranking too. If you want your listing to appear in front of more relevant leads, you must earn many positive reviews for your business.
If you haven't claimed your Google Business Profile listing, you can visit their website to claim your business. Once you claim your business listing, fill out your entire profile. Add photos, contact information, business information, and verify your address is correct.
A complete profile will help drive more people to your page. They will find all the information they need and be more likely to choose your business because they feel informed.
Claiming your Google Business Profile listing will help you drive more leads to your business, which helps you earn more reviews. You can see some testimonial examples from Google Business Profile below: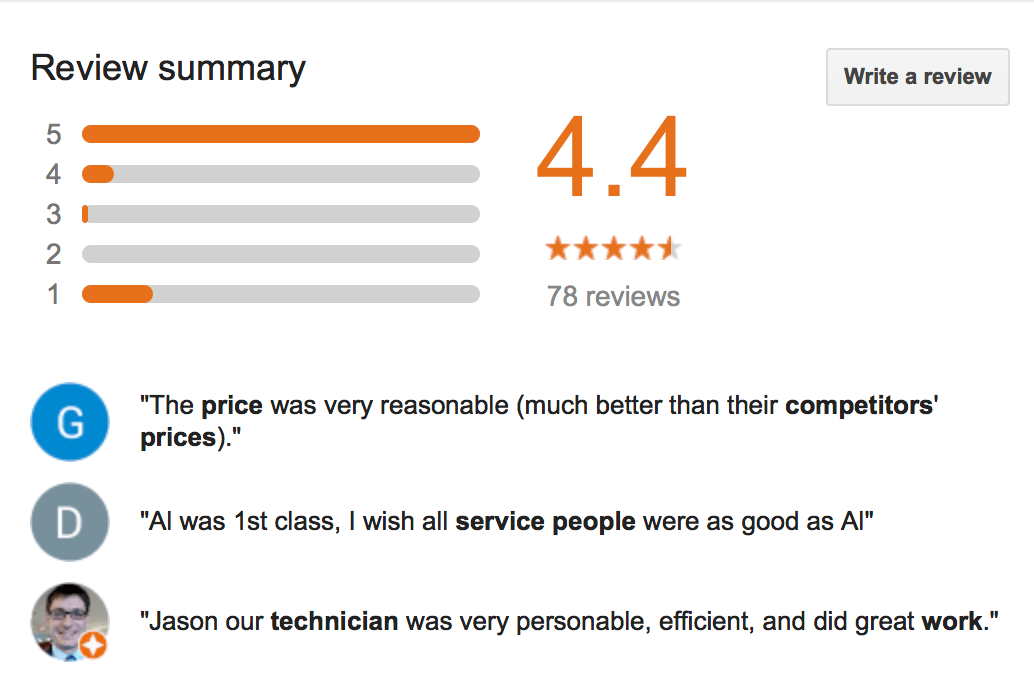 2. Third-party sites
Third-party sites are a great way for you to earn online reviews. There are two options for third-party sites.
Industry-specific review sites: Industry-specific review sites help people find reviews on you and your competitors. These industry review sites impact your ranking in the search results. If you want to maintain a good ranking, you must track your reviews on these sites.If you've ever shopped around for a car, you may have used sites like Cars.com or CarGurus.com to look for the right car. These are industry-specific review sites that help you find the right car.Let's say that you own an HVAC company. If someone is researching different HVAC companies, they may check out an HVAC review website to compare HVAC companies near them to see which one has the best ratings.This creates a convenient way for people to look at all related businesses in one area. They can comparison shop and see which ones offer the best services with the best reviews.If you want to stand out from your competitors, monitor the reviews on these sites. Respond to the reviews and engage with your audience. You'll earn more new leads in the long run by interacting with reviews on these sites.
Product review sites: Product review sites are third-party sites specifically designed to help companies earn reviews while vetting them. When people research about different products, they turn to these sites to get unbiased reviews.The biggest concern when looking at reviews is vetting them for accuracy. Many people leave false reviews, whether positive or negative, that can skew the actual reviews. This makes it challenging for people to know if a product is good.With third-party sites, a third-party company vets the reviews. This means that visitors are more likely to leave reviews on these sites because they know the false reviews will be vetted, and their review will more accurately measure your product's quality.This also means that people are more likely to trust the reviews on these sites. Since false reviews are removed and the company with the product can't manipulate the reviews, people find them to be an accurate representation.If you have positive reviews on these sites, you'll want to integrate these reviews on to your own page. Many third-party sites will enable you to add their reviews to your page.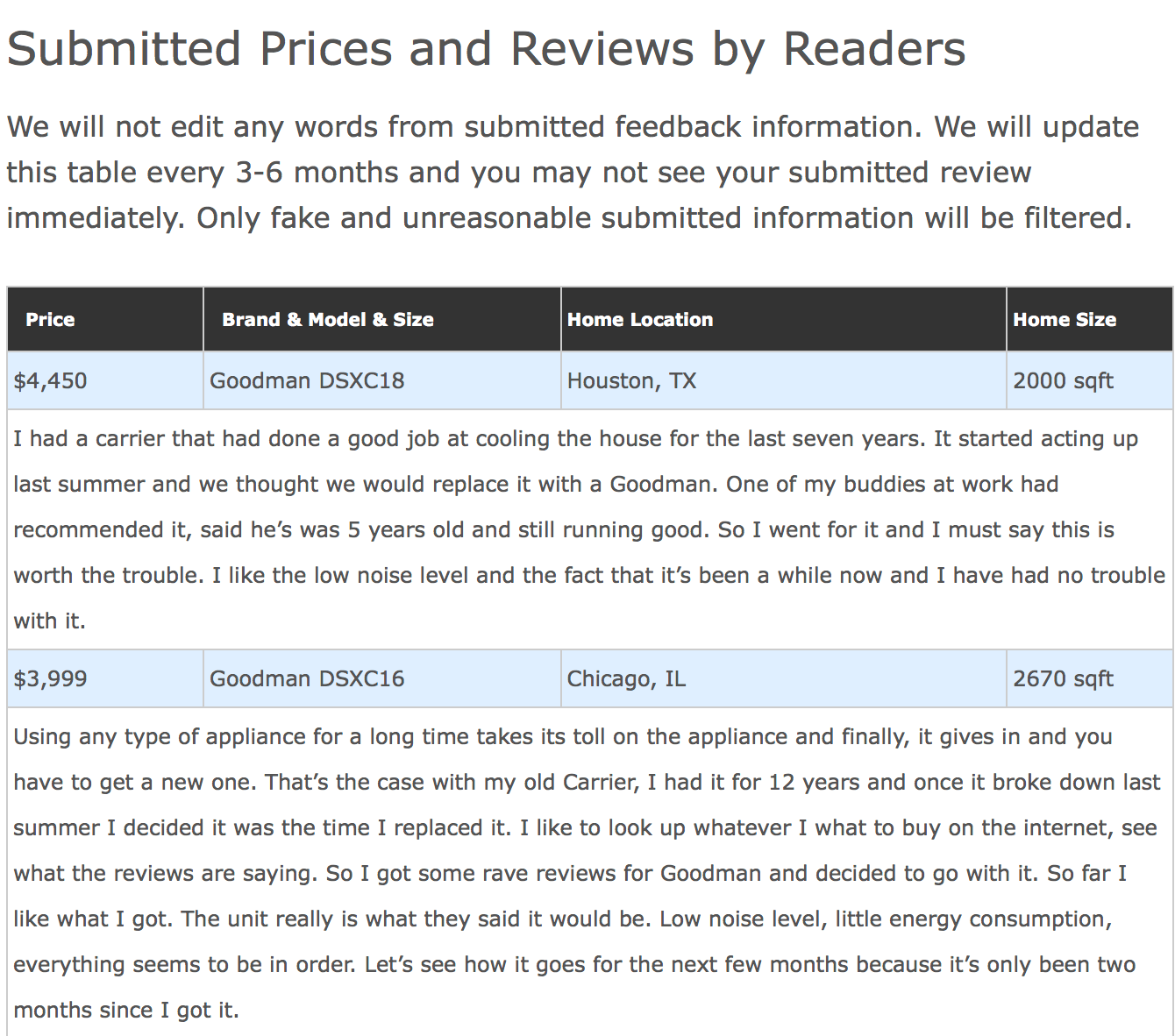 3. Social media
Many people will leave reviews about your business on your social media pages. Platforms like Facebook allow users to share their experience after visiting your business. They can let other people, who find your business through Facebook, to review their experience.
Social media reviews provide your audience with the opportunity to review their experience with your business. They can easily look up your business through social media platforms and write reviews. On other platforms, they can tag your business and write their opinion.
It's an easy way to earn reviews for your business because people are already on these social media sites. They only have to put in a little effort to find your business and write the review.
Time to Level Up Your Sales
Our long list of services helps you grow every aspect of your business with marketing strategies that are proven to increase bottom-line metrics like revenue and conversions.
In the past 5 years, we've managed more than 12.9 MILLION transactions across our client base.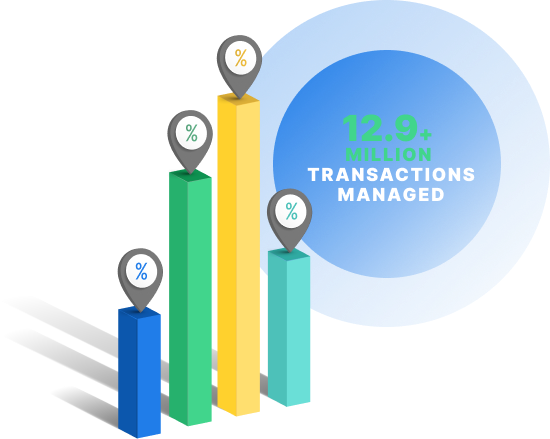 3 ways to get online reviews in 2023
Now that you know where you can get reviews, the next step is figuring out how to encourage your audience to leave reviews. Here are three ways to help your business earn more reviews:
1. Provide excellent customer service
Providing excellent customer service will naturally lead to positive reviews for your business. If your audience has a great experience with your products or services, they are more likely to leave a review on your page.
When people have positive experiences, they want others to know about it. They leave reviews to help guide others towards choosing your business.
Provide the best customer experience for your audience. Be attentive to their needs, help them with questions or concerns, and make it easier for them to go through the purchasing process.
2. Contact them via email
Email is one of the most effective ways to reach your audience for reviews. You can integrate your Google My Business review link into your email marketing campaigns to guide people straight to your listing to review your business.
It's a great way to obtain reviews for your business. You can follow up about their purchase and ask them about their experience. If people had a positive experience, they will read the email and leave a quick review.
You can expedite the process by pre-formatting the email asking them to fill out the stars. Many companies do this to get people to start reviewing a product.
For example, you can email customers and ask them to rate their experience with your business, products, or services. The stars are listed in the email. Recipients click on the designated number of stars they want to give, and they are immediately taken to the product page (or your Google Business Profile page, if you choose) to complete a full review.
Email helps you earn more reviews for your business. You can contact customers directly and encourage them to leave insightful reviews for your products or services.
3. Ask in person
If people visit your physical location to buy products, encourage them to leave a review upon checkout. Provide them with an easy way to leave the review, whether it's a with a QR code or a direct link to where they can leave a review.
This is very beneficial when you want your audience to comment on their experience. It will be fresh in their heads, so they will be able to review their experience more accurately.
3 tips for managing online reviews in 2023
As the reviews start flooding in, it's crucial that you keep track of them. Whether they are positive or negative reviews, you always want to keep an eye on what people are saying about your business so you can respond effectively.
1. Respond to reviews
Responding to reviews is a crucial part of building up your business. When people leave reviews, there is an expectation that you will respond and engage with those reviews, whether positive or negative. If you want your reviews to drive success for your business, you must respond to reviews.
You can thank people for their positive reviews and address issues with negative reviews. The important part is that you interact with reviews and show initiative to solve problems.

2. Stay professional
The last thing you want to do is argue with people and give them attitude. You may get reviews that are harsh and aggressive, but you don't want to mirror that behavior in your response. Always remain professional when responding to reviews.
If you come off as aggressive or inappropriate, it will make your business look bad, and people won't want to purchase from you. It's best to keep it civil and try to solve people's problems.
Don't just offer an explanation. You need to show your audience that you're willing to take action to rectify issues. Offer solutions and try to make the situation better for your audience.
3. Track your reviews
To keep on top of new reviews, you must track them. You can set daily reminders to check for new reviews on platforms like Yelp, Glassdoor, Facebook, and more.
Dedicate time to tracking and managing reviews. You can even use a review management software to consolidate reviews across different platforms and keep track of them. It's a valuable way to get more reviews online because you can actively respond and interact with your audience.
WebFX will help you get and manage online reviews for 2023
Online reviews are a crucial piece to growing your online business. If you want to help your business grow and earn new leads, you must earn and manage reviews for your business. At WebFX, we know how to help you earn more reviews and respond to them.
We're a full-service digital marketing company that offers review management services. Our team of over 500 experts will bring their knowledge and expertise to your campaign. We'll help you create a customized online review management campaign that works for your business.
If you're looking for a company that drives results, look no further than WebFX. In the last five years, we've driven over $3 billion in sales and over 7.8 million leads for our clients. When you partner with us, you'll get a team of experts that will help your business grow.
Don't believe us? Just ask our clients! Check out our 1020+ client testimonials that attest to the awesome work we do!
Manage your online reviews today
If you're ready to start earning more valuable reviews and managing them, contact us online or call us today at 888-601-5359 to speak with a strategist.
We look forward to helping your business grow!
Earn a 20% greater ROI with WebFX