Generating a steady stream of new leads is one of the most challenging aspects of managing a chimney and masonry services company, especially one that caters to clients in a particular geographic area. Plus, the prevalence of online search makes it easy for companies to get lost in the shuffle and unable to rise above the noise of the competition.
That's where digital marketing for chimney and masonry comes into play. It's a strategically coordinated use of several on-page and off-page tactics to raise brand awareness, attract the right kind of visitors, keep them on the site for longer, and ultimately generate more leads.
But how exactly does it work? Keep reading to find out.
Here's a brief outline of what we'll cover in this article:
Want to improve the performance of your digital marketing campaigns? WebFX's cutting-edge digital marketing services for chimney and masonry companies help track your results, prioritize your efforts, and get the most out of your advertising budget.
Contact us online to talk with a knowledgeable strategist about how we can help your company win in the chimney and masonry industry.
93% of WebFX customers are extremely satisfied with their digital marketing results.
"Working with WebFX, everything is very organized and strategic. We're only a year into our partnership, and our expectations have definitely been met."
View More Client Testimonials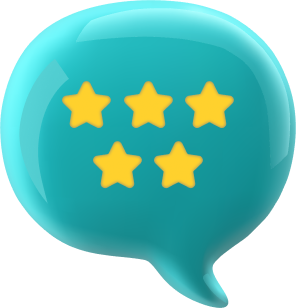 What is digital marketing for chimney and masonry?
Digital marketing for chimney and masonry refers to various online promotional strategies designed to target and reach out to prospective clients who are actively looking for chimney sweep and masonry services through Internet-based channels, including social media, search engines, email, and others.
Why is digital marketing important for chimney and masonry companies?
Digital marketing for chimney and masonry companies allows you to target people interested in chimney and masonry services specifically. It makes it easier to reach your audience, strengthens your reputation, and attracts new consumers.
For instance, if your business specializes in fireplace installation and maintenance, your marketing efforts will focus on and be personalized for homeowners. In this case, digital marketing services for chimney and masonry companies help homeowners resonate with your business, improve your company's image, and solidify your place as a fireplace supply and service industry leader.
In addition, employing digital marketing strategies for chimney and masonry can help your business get a leg up on the competition. In this way, you can monitor your rivals' activities, assess their strategies, and modify your tactics accordingly.
Our digital marketing campaigns impact the metrics that improve your bottom line.
See More Results

WebFX has driven the following results for clients:

$3 billion
In client revenue

7.8 million
Leads for our clients

5.2 million
Client phone calls
5 best digital marketing strategies for chimney and masonry
Here are five digital marketing strategies for hardscaping companies:
1. Promote word-of-mouth with social media
Over the past decade, the advent of social media has given word-of-mouth marketing and the development of a loyal fan base a significant boost. Nowadays, people considering doing business with you will conduct Internet research, including looking you up on social media.
The most beneficial aspect of social media for chimney and masonry companies is the opportunity to showcase work in progress and final results by posting pictures and inviting user comments and suggestions. This way, you can learn much about prospects' opinions, concerns, and requirements before they even contact you.
74% of people use social media when making a purchasing decision.
Make their decision easy with a stellar social media presence. See how your brand can level up by requesting a no-obligation proposal today.
One of our experts will be in touch within 24 hours!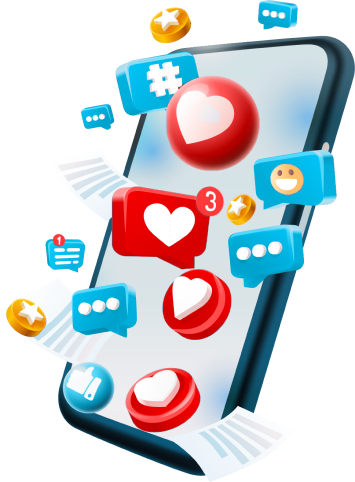 2. Establish your authority in the digital marketplace with web design
Your website is your most valuable tool for attracting clients needing your chimney sweeping and masonry services over the Internet. With most of your clients being homeowners, investing in a professional website is crucial to staying competitive in the chimney and masonry market.
Your site is a great place to enlighten prospective clients on your services, answer their questions, and address rising issues in your community about chimney caps and crowns, creosote, blockage, cracks in the flue, and more.
Prospective clients will perceive you as a go-to expert on all things chimney- and masonry-related, giving you a better opportunity to win them over and grow your company.
We'll help you create a website that stands out.
"WebFX has been instrumental in helping us develop a new website, allowing us to be a leader in our industry."
Learn More About Our Web Design Services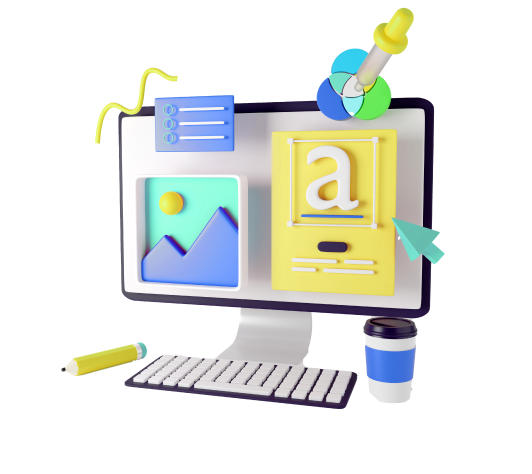 3. Use search engine optimization (SEO) techniques to improve your ranking
SEO raises a website's position in organic search results in response to targeted queries. Improving your site's ranking in search engine result pages (SERPs) is a great way to reach out to individuals looking for your chimney and masonry services online.
Let's say a potential client is looking for help restoring masonry damaged by mortar deterioration. The best case scenario is having your business rank higher than its competitors in relevant search results. If not, then you just lost a new client to your competitor.
That's why you need SEO services for chimney and masonry to help you increase traffic to your website by establishing your company as an industry leader in chimney and masonry installation and service.
These are real SEO results driven for a WebFX client.
You're next.
Learn More About SEO Services


260%
increase in organic revenue

198%
increase in organic transactions
150%
increase in organic traffic

3872%
increase in sessions from SEO
4. Invest in pay-per-click (PPC) for chimney and masonry companies
Pay-per-click (PPC) for chimney and masonry companies is an online advertising method to promote your chimney and masonry services online by placing ads on a pay-for-performance ad network where you only pay when a user clicks on them. It works by bidding on relevant keywords to appear in search results for those specific search queries.
For example, you can bid on "chimney and masonry services near me" to appear above organic search results when someone is conducting such a query on Google or Bing. Concentrating on long-tail keywords like this one might provide speedy results.
PPC marketing spans various online mediums, including popular mailing platforms and social networking services like Facebook, Instagram, Twitter, and LinkedIn.
Traffic attracted through PPC advertising yields 50% more conversions than organic advertising.
Are you leveraging PPC in your marketing efforts? Let's get started.
View the Guide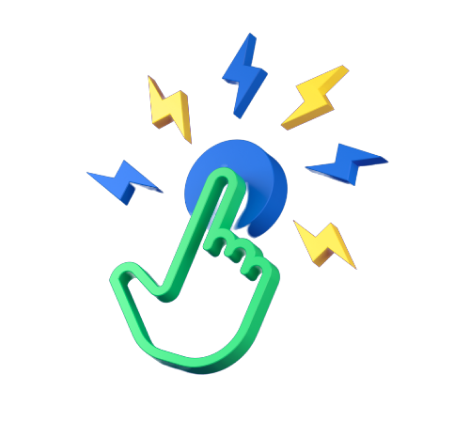 5. Develop an effective content marketing strategy
Content marketing can improve your website's visibility in search engine results, leading to more visits, leads, and conversions. Also, sharing valuable information with your audience can boost lead generation and conversion rates.
Bonus Read: Lead Generation for Chimney and Masonry
A well-thought-out content marketing strategy can help improve visibility, establish trust, and increase customer retention. Publishing well-researched content that informs and fascinates clients on current trends and concerns in the chimney and masonry industries is crucial to achieving success.
Meet MarketingCloudFX:
One platform tracking countless metrics and driving stellar results.
Learn More About Our Proprietary Software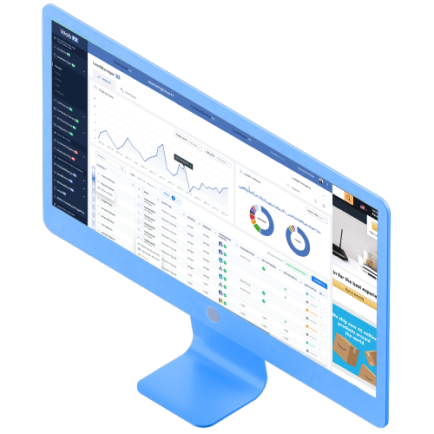 Invest in digital marketing services for chimney and masonry companies
With over 25 years of experience under our belt, we have mastered the intricacies of prospecting for chimney and masonry businesses, setting the bar for digital marketing firms everywhere.
We have a dedicated team of copywriters, web developers, and strategists that work together to locate and reach out to your target audience online as part of our complete digital marketing services for chimney and masonry companies.
Contact us online or call us at 888-601-5359 to speak with a strategist about getting started on your revenue-generating digital marketing strategy.
Earn a 20% greater ROI with WebFX
Increase your leads, sales, and revenue with digital marketing