When you're marketing health insurance, sometimes you have to get a little creative. After all, health insurance is one industry that comes with plenty of competitors, and you have to do something to make yourself stand out from the crowd.
But if you're not too familiar with online health insurance marketing, you may be struggling to come up with any health insurance marketing ideas you can use. Fortunately, there are plenty of options for you to choose from!
Below, we'll go over some of the best ways to spice up your health insurance marketing strategy. Read on to learn more, and then partner with WebFX's team of over 500 experts for more digital marketing help. Just call us at 888-601-5359 or contact us online today!
Our digital marketing campaigns impact the metrics that improve your bottom line.
See More Results

WebFX has driven the following results for clients:

$3 billion
In client revenue

7.8 million
Leads for our clients

5.2 million
Client phone calls
8 effective health insurance marketing ideas
You may already have a solid marketing campaign in place with strategies like pay-per-click (PPC) advertising for Health Insurance and social media marketing. Still, it pays to have some other ways of marketing yourself online as well.
Here are eight fantastic health insurance marketing ideas to try!
1. Start a blog
Most of your online marketing draws people to your website since that's where conversions happen. But not everyone's looking to buy insurance right away. That's why you can benefit from having other compelling content on your site, like blog posts.
Starting a blog is a fantastic way to draw new people to your website. You can write content about various insurance-related topics, providing tips and advice on how insurance works and why it's necessary.
As users read your content, they'll start to feel more familiar with you, and they'll develop trust in your authoritativeness in the insurance business. That means that when the time does come for them to buy insurance, you'll be at the forefront of their minds.
2. Set up your Google Business Profile
If you have a local office location where you meet with customers, you should be using Google Business Profile. Google Business Profile allows you to input information about your business like your company name, phone number, and address so online users can more easily find you.
You may already have a Google Business Profile listing, in which case you'll need to claim it by verifying that you're the owner. Once you set up your profile, you can start appearing in local Google searches like "health insurance in [your city]."
Having a Google Business Profile will allow people to find your website more easily, bringing them to your site or blog. It will also help you show up in searches on Google Maps, where users will find your location quickly.
3. Provide free quotes on your website
If you don't already have a feature on your site where people can get a free quote, that's something to consider. If nothing else, you should have a "free quote" button where users can contact you to get a custom quote.

If possible, though, set up an automated form that will have users put in their information and then generate a quote for them automatically, without them having to contact you directly. However you do it, give users a way to see how much insurance from you would cost.
4. Produce a sales video series
Video is an incredibly effective medium for engaging and persuading users online. Scrolling past text and still images is easy, but it can be hard to look away from a well-made video. Many people also find video easier to comprehend than blocks of text.
One way to take advantage of video is to create a series of sales videos.
If you offer different insurance packages, make a video for each one that explains what it is, what it includes, and how it works. That will allow users to figure out their options quickly and easily.
5. Use Help A Reporter Out (HARO)
One outside-the-box option for advertising your business is to use a website called Help A Reporter Out (HARO). On HARO, journalists post requests for information they need related to specialized topics, and specialists in those fields provide answers.
By creating a HARO account and providing information for journalists researching health insurance, you can establish your reputability with potential customers. When people see the credit you're given in the journalists' finished articles, they'll know you're a trusted resource.
Being credited in a news article will also help spread awareness of your business to new groups of people. The article will get them thinking about health insurance, and right as they're considering getting it, they'll see your name on the page.
6. Run paid social media ads
Social media is one health insurance marketing strategy you want to be sure not to miss out on. With the average user spending 28% of their Internet time there, it's the perfect place to expand your online audience.
But you don't have to limit yourself to organic posts.
On top of posting from your account, you can run paid ad campaigns through social media. The ads can appear right in social media users' feeds. Moreover, you can target them to specific groups of users based on demographics like age and location, ensuring a relevant audience.
7. Display testimonials
Nothing sends a better message about a business than happy customers. When people gush about their positive experience with a company, it speaks volumes about the quality of an organization's services and encourages others to buy from that business.
That's why you can benefit from including testimonials in your online health insurance marketing. Whether you ask your customers to submit written reviews or film themselves talking about their experiences, you can use testimonials to showcase your business's quality.
You can display your testimonials on your website or social media, allowing your target audience to see how happy they'd be working with you.
8. Send email newsletters
A final way to boost your health insurance marketing strategy is to take advantage of email marketing. When you deliver email newsletters right to people's inboxes, you'll have reached yet another place where people tend to spend time online.
You can do this by setting up email forms on your website.
These forms should include a call to action (CTA) encouraging users to sign up for your emails to get a newsletter from you. When people voluntarily sign up, they'll be happy to get the emails you send their way and more likely to buy from you.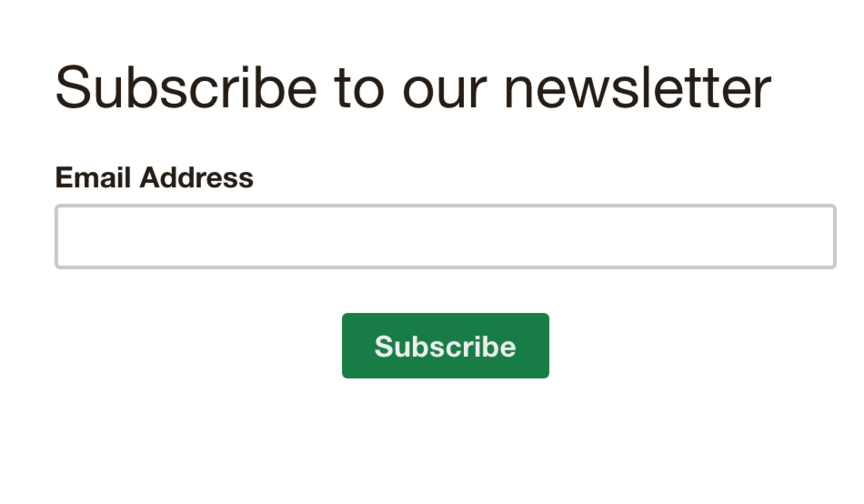 Hear What It's Like to Work With WebFX!

"WebFX provides professional, knowledgeable SEO services that can help any business. They are thorough and always provide detailed responses to help educate you on what they're doing and why. I've learned a lot from WebFX and it helps me do some SEO in-house while continuing to use their services."
Insurance Company
Let WebFX give your online health insurance marketing a boost
Want to put these tips into action to drive up your company's revenue? You don't have to do it alone. WebFX has over 25 years of experience in digital marketing, and we can help you implement every one of the tips listed above.
With our digital marketing services, you'll get a boost in every marketing strategy you're using to drive conversions. You'll also receive a dedicated account representative to work one-on-one with you regarding everything we do.
To get started with us, just call 888-601-5359 or contact us online today!
Earn a 20% greater ROI with WebFX