When you sell health insurance, you have no shortage of potential customers. People are in need of health insurance, and many of them will turn to you to fill that need.
The health insurance market is competitive, so you need some way to stand out online. Search engine optimization (SEO) is the solution. This strategy enables you to gain more visibility in search results and outrank your competitors.
But SEO for health insurance isn't always the easiest thing to figure out, which is why you can benefit from WebFX's SEO services for health insurance providers. When you partner with us, we can help you get the most from SEO.
Read on to learn more about our SEO services for health insurance companies, and then partner with our team of over 500+ experts to optimize your marketing. Just call us at 888-601-5359 or contact us online to get started!
Independent research from Clutch has named WebFX the
top SEO company

in the United States.

Clutch has personally interviewed more than 250 WebFX clients to discuss their experience partnering with us.

Read More Clutch Reviews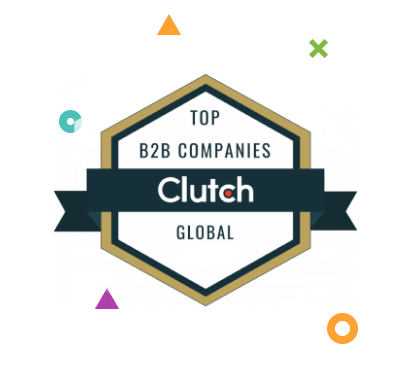 What is SEO for health insurance providers?
Search engine optimization, or SEO, is the process of optimizing your web content to rank in search engine results. A whopping 93% of online user experiences begin with a search engine like Google, making that an excellent place to reach your target audience.
A variety of tactics contribute to SEO, all of which are aimed at satisfying Google's search algorithms. Certain optimizations cause Google to rank pages higher, while others can signal it to rank them lower, so it's critical to know which optimizations to do to positively impact your site's ranking.
When your site is optimized properly, Google will rank it high in search results. That will lead to more users discovering your health insurance company, which will ultimately bring you more clients.

Hear What It's Like to Work With WebFX!

"WebFX provides professional, knowledgeable SEO services that can help any business. They are thorough and always provide detailed responses to help educate you on what they're doing and why. I've learned a lot from WebFX and it helps me do some SEO in-house while continuing to use their services."
Insurance Company
Health insurance SEO services from WebFX
SEO is an essential part of any digital marketing campaign, but it's not always the simplest thing to figure out on your own. With WebFX's SEO services for health insurance companies, you can give your campaign an edge over your competition.
Here's what you'll get with health insurance SEO services from WebFX:
1. Keyword research and optimization
When people search for things in Google, the terms they type into the search bar are called keywords. These keywords are a crucial element in SEO because they help your content rank for relevant search results. By inserting relevant keywords into your content, you help people discover the helpful information on your site.
But finding the right keywords to target isn't always easy, which is why WebFX makes keyword research a core element of our SEO services for health insurance providers. When you partner with us, we'll help you find just the right keywords to target in your content.
Once we've helped you come up with the best keywords, we'll also help you integrate them successfully into your web content to help you rank in the right search results.
2. Copywriting
While there are many external SEO factors that contribute to Google's algorithms, your page's content is one of the most fundamental ranking factors. Your content must appeal to both users and algorithms.
WebFX can satisfy that need with our copywriting services. Here are some ways our copywriting team can make your written web content more search engine-friendly:
Search intent: We can write your content to focus on the user search intent and what users want to find when looking up those keywords.
Internal links: We'll help incorporate internal links to other pages on your site to help Google discover, crawl, and index other pages on your site. As a bonus, these links help users stay on your website longer!
Formatting: We can make your content more user-friendly by using things like white space and bulleted lists to make content easier to read, thus encouraging more people to engage with your content.
3. Backlink acquisition
One of the best ways to boost your rankings is to create reputable content that helps you earn backlinks. When a reputable site links to you, it indicates to Google that your content is valuable and reputable too.
To earn backlinks, you'll need to reach out to other websites — but you don't have to do it alone. When you partner with WebFX, we'll work with you to find the best websites to reach out to, and then help you reach out to these companies
We'll help you get connected with high-quality industry authorities, so you can earn high-quality backlinks that help boost your site's ranking in search.
4. Page speed optimization
Did you know that 83% of online users expect web pages to load in three seconds or less? If your website doesn't meet this expectation, you'll probably see quite a bit of your traffic hitting the "back" button — which will signal Google to rank you lower.
To avoid this, WebFX can help you take the necessary steps to speed up your page load speed. Here are a few of the ways we'll help you improve your load times:
Compressing images
Caching web pages
Minifying code
With our services, we'll have your site optimized and loading faster to deliver a better user experience and higher rankings.
5. Image optimization
Are the images on your website contributing to your SEO? If you aren't using alt tags, they probably aren't — and if they aren't compressed, they may even be hurting it.
WebFX can help you turn your images into valuable assets. We start by creating alt tags — short, descriptive blurbs — for all your images. That will allow Google to understand the context of your images and understand their relevancy to your page.
Then we can help you compress all your images to keep the file sizes from being too large. Large file sizes slow down your site load time, and you don't want to deal with that if you can avoid it.
6. Responsive design implementation
Over half of all Internet traffic comes through mobile devices. On top of that, Google ranks content based on its mobile format. That means your website must be optimized for both desktop and mobile — in other words, it must practice responsive design — to rank. Below, you can see the desktop and mobile versions of this healthcare website.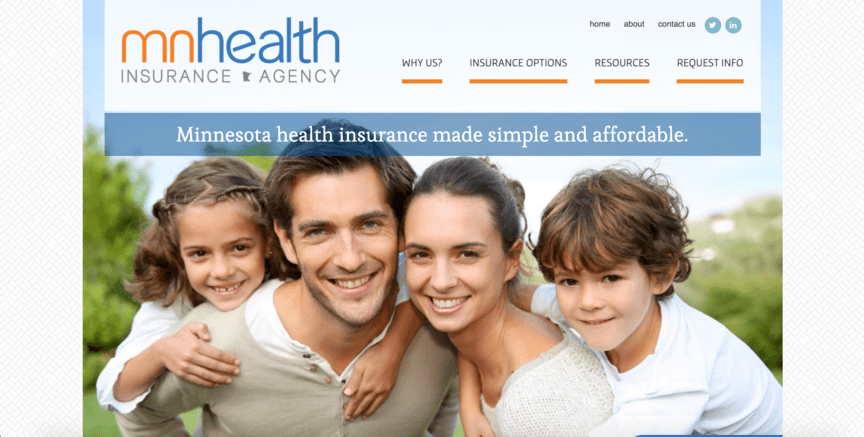 WebFX's health insurance SEO services take this into account right from the start. We can help you design your site to function efficiently on any device, be it a phone or a computer. We'll ensure that you're not missing out on traffic due to not being mobile-friendly.
Get top-notch SEO services for health insurance companies with WebFX
Ready to get started optimizing your SEO? So are we! WebFX has been driving results through SEO for over 25 years, and we'd love to do the same for your business.
With our SEO services for health insurance providers, you'll get help optimizing your website to perform better in search results. You'll also receive a dedicated account representative to work one-on-one with you throughout the process.
To get started with us, just call 888-601-5359 or contact us online today!
Earn a 20% greater ROI with WebFX