Are you looking for new health insurance lead generation strategies — ones that don't rely on cold calling or buying leads? We have good news — with the advent of the Internet and social media, it's easier than ever to meet health insurance leads where they're at and close more sales.
Ready to learn more? In today's post, you'll learn three effective ways health insurance companies can generate leads using the power of social media, content, search engine optimization (SEO), and email marketing. Let's get started!
Do you want to speak one-on-one with a lead generation specialist from WebFX for custom advice? Call 888-601-5359 now!
37% of marketers say that generating high-quality leads was one of their biggest challenges.
We want to decrease that percentage.
WebFX can help you generate high-quality leads with a customized marketing strategy.
Learn More About Lead Generation Services
Social media marketing
Social media is a powerful tool for generating leads. It offers health insurance companies a chance to develop a strong brand voice and reputation so consumers are more likely to trust them and purchase their health insurance plans. It's also an excellent way to convert followers into leads, as studies show that 87% of social media users will visit a brand's site after following them on social media.
Social media is a versatile lead generation tool, too — you can create content, ads, host contests and giveaways, and much more. Social media lead generation strategies for health insurance providers include:
Sharing high-quality content.

Building a community.

Running targeted social media ads.

Driving traffic to informational sessions or webinars.

Creating a referral campaign.
With targeted social ad campaigns, you can reach shoppers you might not have reached organically. You can target users based on their demographics like location, online behaviors, interests, and more. It's also possible to create ads for users that have searched for, followed, or are interested in brands and businesses similar to yours.
Content marketing
Content marketing entails creating free, valuable content for your target audience to improve their lives and boost your brand awareness. It's a fast-growing, cost-effective way to become an industry thought leader your audience looks to for answers. The more you build up your "like, know, and trust," factor with high-quality content, the easier it will be to close sales.
Different kinds of content include:
Blogs

Podcasts

Videos

Infographics

Social media content

Webinars

Ebooks

Guides

And more!
Why is content so valuable? Let's say your ideal customer wants to know what the difference between a health maintenance organization (HMO) and preferred provider organization (PPO) plan. An in-depth, detailed blog post answers her questions and helps your company stand out as a helpful authority. As a result, she'll feel more inclined to contact a sales representative from your health insurance company over another when it's time to find a suitable policy.
To increase the likelihood that your leads will want to provide their contact information, make sure to design high-converting contact forms and place them throughout your website. Always use calls-to-action (CTAs) at the end of your content to inspire action, too — even for audio and video content like podcasts and videos.
Search engine optimization marketing
Did you know that 75% of searchers don't move past the first page of their online search results? Content marketing — and blogging, in particular — is an easy way to boost your website's search engine results pages (SERPs) rankings. Your content will get in front of more qualified leads organically, minimizing advertising costs.
Search engine optimization (SEO) enhances your website to make it more visible to qualified leads. For example, if a lead searches "health insurance for freelancers," they're likely looking to purchase a health insurance plan. You want to ensure your website's content pops up so you can capture their information.
Whenever you post content to your website, make sure it's high-value information that satisfies Google's E-A-T guidelines first and foremost. Integrate relevant long-tail keywords that your customer base is searching for, like the example above. Be sure to make the content user-friendly and top it off with a CTA.
Want to learn more about SEO marketing? Check out some other on-page SEO strategies to optimize your insurance website.
Email marketing
Did you know that 89% of marketers say their primary channel for lead generation is email marketing? Keeping in touch with qualified leads is crucial for increasing sales. With email marketing, you can go one step beyond the standard business card and stay in touch with your leads through custom email campaigns.
For example, once you've gathered their contact information in your customer relationship management (CRM) system, you can segment your email list. You can then create custom drip email campaigns to nurture your leads wants and needs based on where they're at in your sales funnel.
The best part about email marketing is tracking your email open rates and overall performance. Tracking your performance helps you determine what emails are working and for whom, so you can adjust your marketing messaging and strategy accordingly so your email campaigns nurture qualified leads to increase insurance sales.
Meet WebFX:
Your world-class, tech-enabled marketing agency with over 1.6 million hours of combined expertise.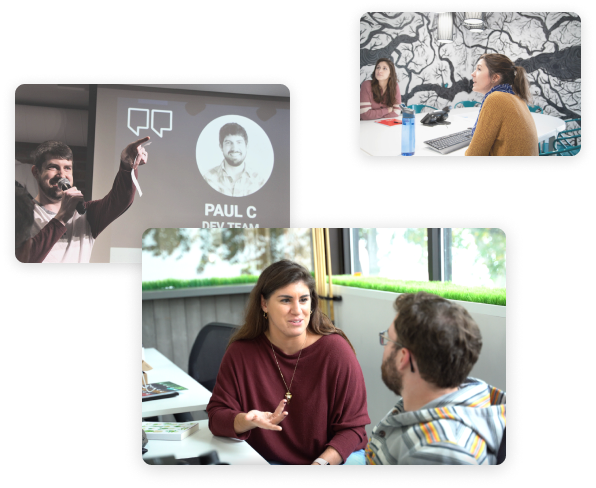 Do you need help with your health insurance lead generation strategy?
Do you need help creating a winning lead generation strategy? Get in touch with our lead generation experts at WebFX!
Who are we? We're an award-winning, experienced digital marketing company that specializes in lead generation services for the health insurance industry. We create results-driven lead generation strategies and have driven over 7.8 million leads for our clients to date.
When you're ready to take your lead generation strategy to the next level, contact WebFX. Call 888-601-5359 to speak with a strategist today or request your free quote online!
Increase your leads, sales, and revenue with digital marketing
Find Us Driving Revenue Nationwide