An online presence helps your health insurance company provide easy access to information and services for its policyholders while streamlining administrative processes such as claim processing and enrollment.
Today, competition continues to intensify among health insurance companies online as more individuals and representatives turn to digital channels to research and purchase health insurance plans.
Competing in the digital space for your company means offering personalized and user-friendly online experiences, utilizing data analytics to understand client needs and preferences, and investing in online advertising strategies such as pay-per-click (PPC).
PPC for health insurance companies is an effective way to reach potential policyholders searching for health insurance plans. It allows targeted advertising based on demographics, location, and search terms.
So how do you implement PPC in your company? Read on to understand the foundational elements of PPC advertising for health insurance companies and how to implement it in your company.
Here's a summary of the topics we'll discuss:
Questioning the quality of your SMB's PPC performance?
Get your FREE PPC audit from WebFX today!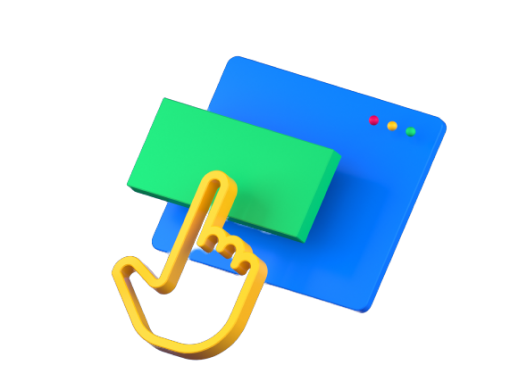 What is PPC for health insurance companies?
PPC for health insurance companies is a type of online advertising where companies can bid on health insurance-related keywords to promote offerings such as medical coverage, telemedicine, prescription drug coverage, and wellness programs. This form of digital advertising attracts potential customers to your site and increases online visibility.
Why is PPC advertising essential for your health insurance company?
PPC advertising for health insurance companies allows you to compete with other insurance providers in the digital space, reach a wider audience, and target specific demographics likely to be interested in your services.
For instance, you can use PPC to target individuals searching for:
Health insurance plans
Have recently experienced a life event (such as getting married or having a child),
Are in a specific age range more likely to need health insurance coverage. Target individuals who have recently searched for health insurance or visited health-related websites, increasing the likelihood of them clicking on your ad and becoming policyholders.
Furthermore, PPC advertising allows you to track your campaigns' success and make real-time adjustments, minimizing your ad spending and maximizing your return on investment (ROI). This approach can increase your health insurance company's brand awareness, leads, and conversions.
We're masters of our craft.
WebFX is a marketing and design industry leader.

Meta, Amazon, and Google Partner


4,000+
blog posts written


300+
Google Certified team members

Contact Us

How to implement PPC advertising for health insurance companies
Here are six steps to implementing PPC advertising for your health insurance company:
1. Use predictive modeling to analyze customer data
The first step to implementing PPC for health insurance companies is to conduct market research by analyzing demographics, search behavior, and claims data to identify high-risk individuals who may require more personalized care.
For instance, you could use predictive modeling to identify individuals with chronic conditions or those with a higher likelihood of developing specific health issues based on their medical history and lifestyle factors. Once you identify these high-risk individuals, you can implement targeted interventions to improve their health outcomes and reduce health care costs.
Conducting this market research will allow you to understand better your client's needs and behaviors, which can inform the development of more effective PPC advertising strategies. It can also help you tailor your marketing efforts to attract and retain high-risk individuals who may benefit from your company's interventions.
Combining predictive modeling with market research can create a more comprehensive health care management and marketing approach. This combination can improve patient outcomes, increase customer satisfaction, and greater business success.
2. Choose suitable PPC channels
Once you understand your target market's needs, the next step is to choose suitable PPC channels for your health care company. When selecting PPC channels, it is crucial to consider your target audience, budget, and goals.
You should also research and analyze the performance of different PPC channels to determine which are most successful for reaching your target audience.
Here are some of the best PPC channels for health insurance companies:
Using multiple advertising platforms can help you reach a broader audience and improve your chances of success. You can effectively promote your health insurance services to potential policyholders and corporations by tailoring your campaigns to each platform's unique targeting options.
With detailed analytics and cost-effective pricing options on these platforms, you can track your campaigns' success and maximize your advertising budget.
3. Conduct keyword research
Next, research health insurance-specific keywords that resonate with your target audience better. Keyword research is crucial for optimizing your PPC campaigns and improving your ROI. It helps you identify the most relevant and high-performing keywords that can drive quality traffic to your website.
You can use keyword research tools such as KeywordsFX, Google Keyword Planner, or Ahrefs to find the most effective keywords that match your target audience's search intent and have low competition. These tools provide valuable insights into the search volume, competition level, and potential traffic of different keywords, helping you decide which keywords to target in your PPC campaigns.
It's also best to identify and target long-tail keywords such as "family health insurance with maternity coverage" or "health insurance plans for self-employed" to further narrow your target audience and increase the chances of attracting quality traffic to your website.
By targeting long-tail keywords, you can also improve your search engine rankings and reduce your cost per click (CPC). Reviewing and updating your keyword strategy can help you stay ahead of the competition and ensure you target your business's most relevant and effective keywords.
Use our proprietary keyword research tool,
KeywordsFX

, to help you find high-quality keywords for content and PPC campaigns. Identify Top Keywords for Free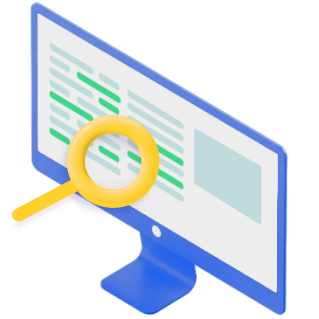 4. Create compelling ad copy
Once you have your target keywords, it's time to create compelling ad copy. Your ad copy should communicate the benefits of your health insurance offerings and why potential policyholders should choose your company over competitors.
For instance, you can highlight your company's unique selling points (USPs), such as low deductibles, comprehensive coverage, or exceptional customer service. You can include a call-to-action (CTA) in your ad copy to encourage prospects to take the next step, request a quote, or sign up for your health insurance plan.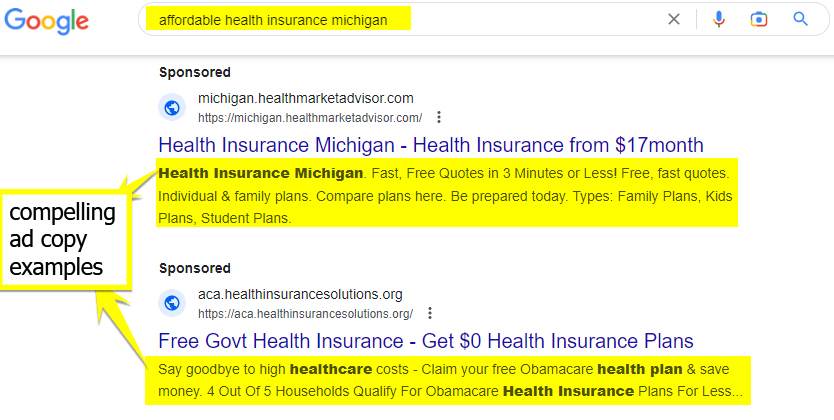 Use language that resonates with your target audience and addresses their pain points. For example, if you target young adults, emphasize affordable coverage while starting their careers. If you are targeting families, highlight the peace of mind that comes with knowing their loved ones are protected in case of unexpected medical emergencies.
It's also vital to showcase any awards or recognitions your company has received in the health insurance industry, as this can build trust and credibility with potential customers. Lastly, consider using visual elements such as images or videos to make your ad more engaging and memorable.
5. Set up landing pages
Once you have your ad copy, it's time to set up your landing pages. Landing pages are crucial for converting clicks into leads or sales, so ensure they are optimized for your target audience and align with your ad messaging.
Some of the best ways to create landing pages that convert include:
Focusing on a clear and compelling headline that communicates the value proposition of your offer and entices visitors to stay on the page. For instance, you could use a headline like "Get the Best Health Insurance Coverage Today and Protect Your Family's Future."
Using persuasive visuals and copy by incorporating eye-catching images, videos, and infographics that support the messaging and value proposition of the landing page. For example, you can use a video that showcases the benefits of your health insurance plans, such as coverage for pre-existing conditions or affordable premiums.
Keeping the design simple and easy to navigate by using contrasting colors and whitespace to guide the user's eye to essential elements on the page and limiting the amount of text and images.
Including a strong call-to-action by clarifying what action you want the user to take, such as "Get a Quote" or "Sign Up Now," and placing it prominently on the page. Using urgency or scarcity language can also help increase conversions for your health insurance services, such as "Limited Time Offer."
Testing different variations of your landing pages can also help you identify which design and CTA elements are most effective in driving conversions, allowing you to optimize your page for better results and a higher ROI.
Incorporating social proof, such as trust badges or customer testimonials, can help build trust with potential policyholders and increase the likelihood of conversion.
Providing a form or chatbot for users to request more information or speak with a representative easily can also improve conversion rates and customer satisfaction.
You need to set up visually appealing landing pages, incorporate elements that build trust, and make it easy for potential customers to take action, such as filling out a form or chatting with a representative.
By testing different variations and continuously optimizing your landing pages, you can improve your conversion rates and ultimately achieve a higher ROI for your business.
We'll help you create a website that stands out.
"WebFX has been instrumental in helping us develop a new website, allowing us to be a leader in our industry."
Learn More About Our Web Design Services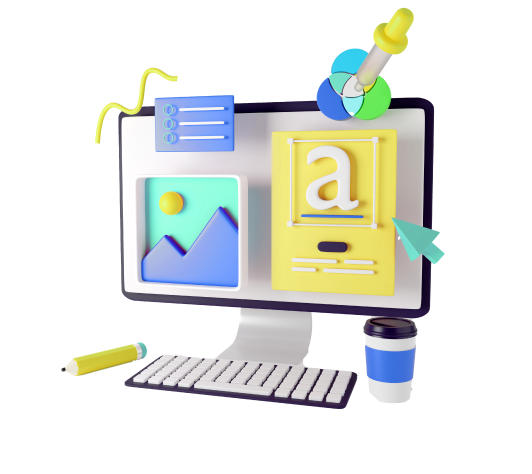 6. Measure ad campaign performance
Measuring the performance of ad campaigns is one of the most crucial steps when implementing PPC for health insurance companies. This step involves tracking metrics such as conversion rates, cost per acquisition (CPA), and click-through rates to determine your campaigns' effectiveness and make data-driven decisions for future optimizations.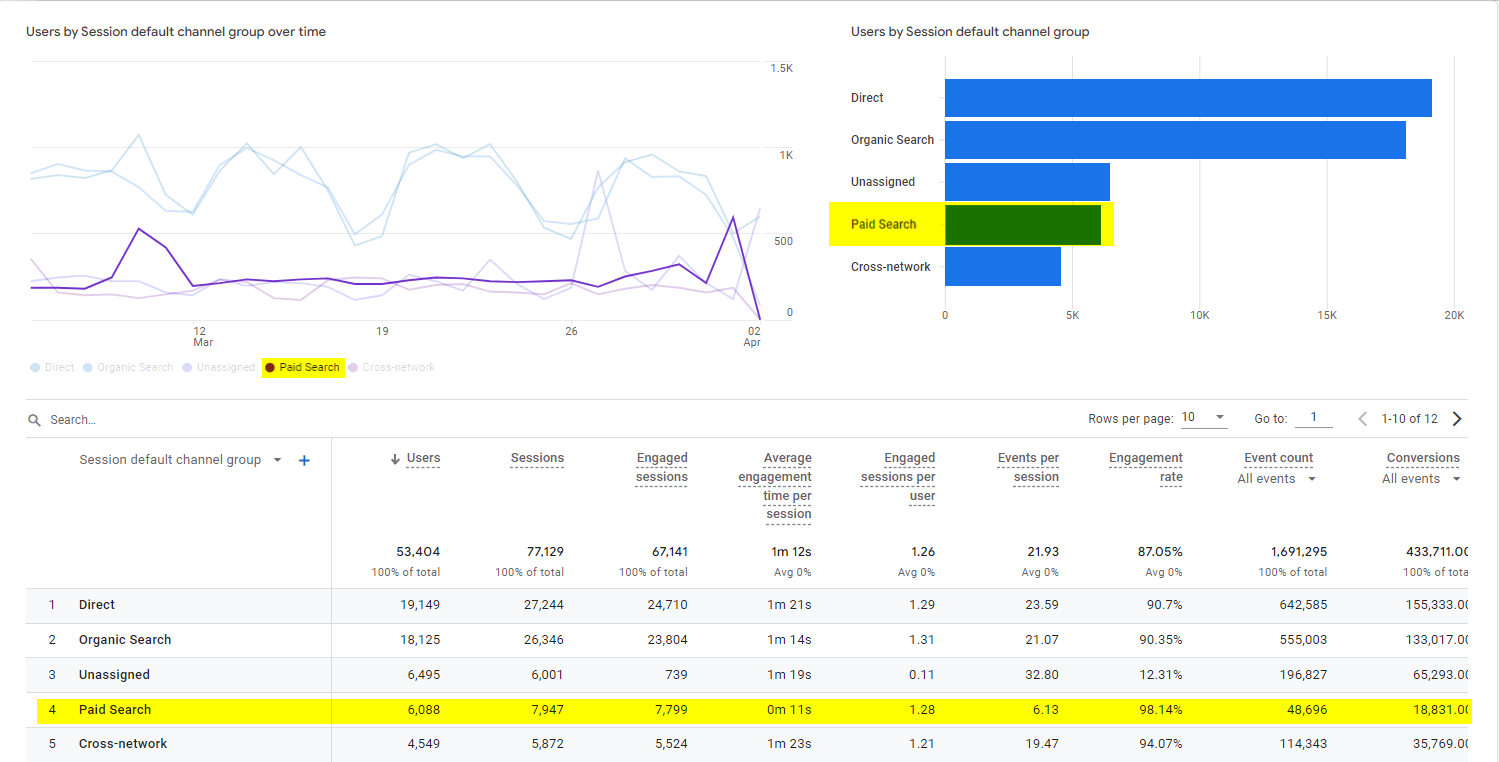 You can track metrics such as the number of generated leads, the cost per lead (CPL), and the conversion rate of those leads into actual policyholders. By analyzing this data, you can decide which campaigns are most effective and allocate your budget accordingly.
It's also important to regularly review and modify your targeting parameters, ad copy, and landing pages to ensure your campaigns reach the right audience and deliver a clear message. You can maximize your ROI and drive more conversions for your health insurance company by continuously optimizing your campaigns based on performance data.
Time to Level Up Your Sales
Our long list of services helps you grow every aspect of your business with marketing strategies that are proven to increase bottom-line metrics like revenue and conversions.
In the past 5 years, we've managed more than 12.9 MILLION transactions across our client base.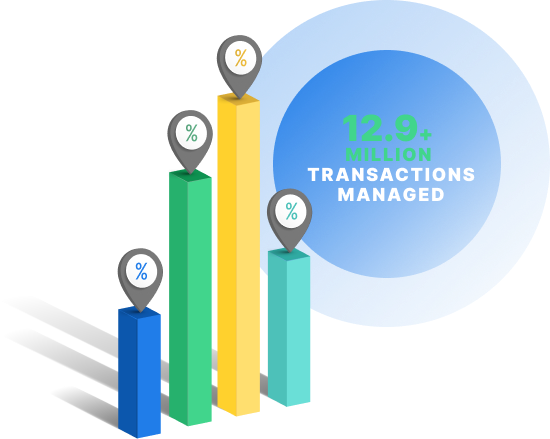 Get tailored PPC services for health insurance companies
WebFX offers PPC services for health insurance companies designed to increase your online visibility, drive website traffic, and generate more leads. Our team of experienced PPC specialists can help you create targeted campaigns that reach the right audience at the right time.
With our strategic approach and cutting-edge technology, you can also track and analyze the performance of your campaigns in real-time, allowing us to make data-driven optimizations that maximize your ROI.
Ready to get started? Contact us online or call 888-601-5359 to speak with one of our experts and learn more about how we can tailor our PPC services to meet your needs and budget.
Increase your leads, sales, and revenue with digital marketing
Find Us Driving Revenue Nationwide