PPC for Engineering: How to Do PPC Successfully
For your engineering firm, growth is at the forefront of your mind. If you want to earn new clients, you need to invest in marketing strategies that help you drive qualified leads. With pay-per-click (PPC) advertising, you put your business in front of leads looking to hire an engineering firm.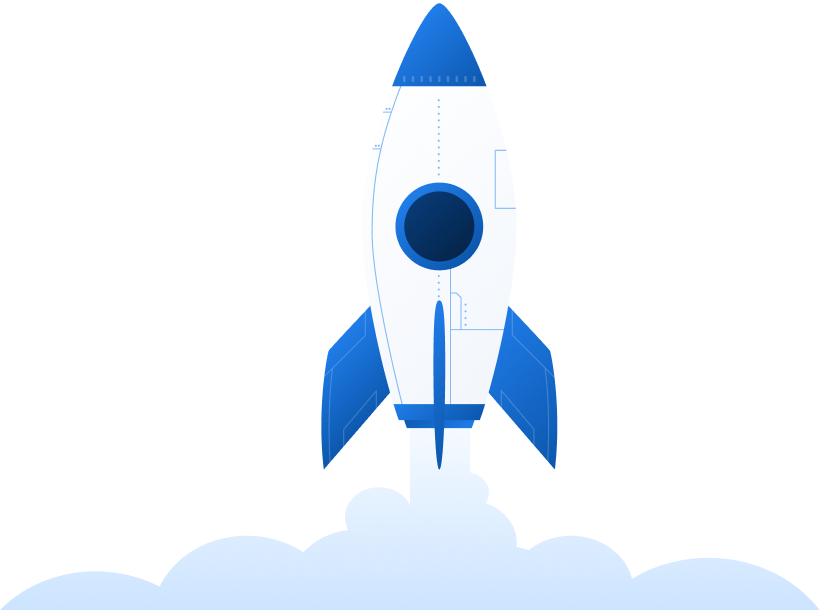 If you want to earn new clients for your engineering firm, PPC is the strategy you need. With PPC for engineering, you help your firm appear in highly relevant search results and in front of prospects looking to hire engineers.
But if you aren't familiar with engineering PPC, you may not know where to start with creating your campaign.
On this page, we'll provide you with everything you need to know about paid advertising, including:
Don't want to wait to start earning new clients? Contact us online or call us today at 888-601-5359 to speak with a strategist about our PPC services!
What is PPC for engineering?
PPC for engineering involves running paid advertisements that appear at the top of Google search results. These paid ads help qualified leads find your firm first before your competitor's organic listings.
Why should I invest in engineering PPC?
Building an engineering PPC strategy will offer numerous benefits to your firm. Here are four can't-miss benefits of investing in paid advertising:
1. You drive more qualified clients for your engineering firm
The most valuable benefit of PPC for engineering is earning more qualified leads for your firm. If you want your firm to continue growing and experiencing success, you must acquire new clients. PPC is a crucial strategy for helping you obtain qualified leads that turn into clients.
Since PPC operates on keyword targeting, your ads appear in searches for keywords you select and that are relevant to your firm. Putting yourself in these relevant search queries helps you drive prospects that search these terms to your website, which leads to more prospects checking out your firm.
2. You have control over your budget
When you invest in engineering PPC, you reap the benefit of having control over your investment. Many marketing strategies have set costs for investment, making it hard to fit into your budget. Engineering PPC offers the flexibility of control over how much you invest in your ads.
There is no set amount you must invest to run a PPC campaign. You could opt to spend $500 and launch a campaign using that budgeted amount.
Keep in mind, though, that the amount you invest impacts your campaign results. If you only invest $500, you won't see as great of results as you would investing $3000. Strike a balance between investing enough to drive results and sticking to your desired budget.
Regardless, you still have control over how much you invest, which makes engineering PPC a great budget-friendly option for marketing your firm.
READ MORE: How Much Does PPC Advertising Cost?
3. You see immediate results
When you invest in digital marketing strategies, you want to know that your investment is worth it and that your efforts work. Many strategies, however, take time to produce results. With engineering PPC, you can start tracking and seeing results as soon as you launch your campaign.
You can continually track your ads' performance, which enables you to make immediate changes. While you should let your campaign run for some time so that you have more valuable data, you can still progress-monitor your ads and see if they're performing how you like.
When you can see immediate results, you can start formulating a plan for re-optimization and implement those changes faster to improve results.
4. You get an edge over your competition
The last benefit of engineering PPC that we'll cover is that it gives you an edge over your competition. Many of your competitors rank in the organic search results for keywords you want to target, so how can you help prospects find your business first? With PPC!

PPC ads appear at the top of search results, above your competitors' organic listings. By running engineering PPC ads, leads will see your firm's ad before your competition. It's an effective way to outperform your competitors in search results.
Traffic attracted through PPC advertising yields 50% more conversions than organic advertising.
Are you leveraging PPC in your marketing efforts? Let's get started.
View the Guide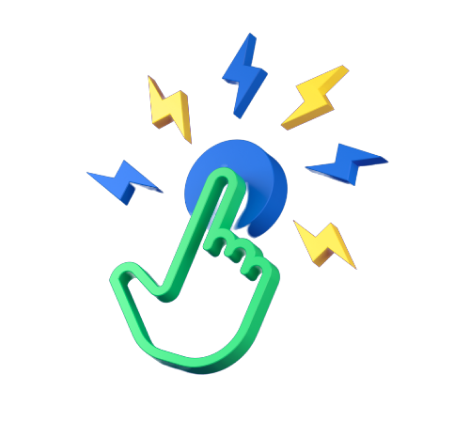 3 PPC tips for engineering
Ready to create your engineering PPC strategy, but not sure where to start? Here are three PPC tips for engineering that will set you up for success:
1. Conduct keyword research to find relevant key terms
First on our list of PPC tips for engineering is to find relevant keywords for your ads. Your keywords trigger your PPC ads to appear in specific search results, so you must optimize for relevant terms.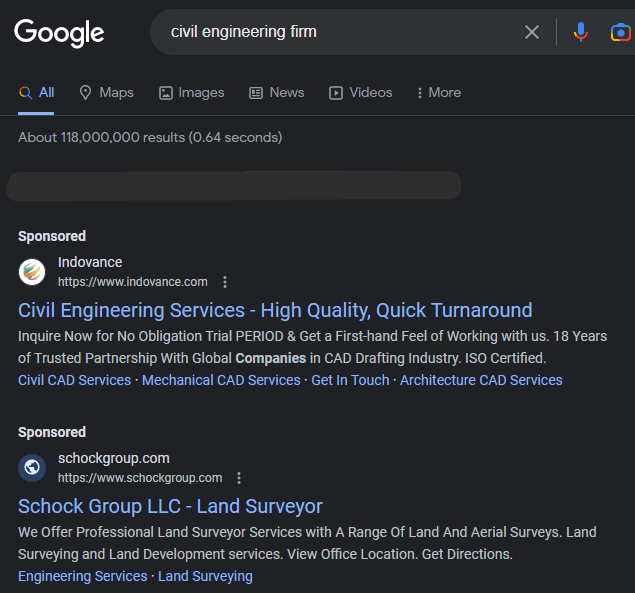 To find the right keywords for your ads, use a keyword research tool. A tool like KeywordsFX will help you find relevant terms to target with your ads.
When you generate a list of relevant keywords, you'll want to focus on long-tail keywords — they contain three or more words. Long-tail keywords are best for PPC ads because they have less competition and a lower cost per click (CPC).
A low CPC enables you to earn more clicks on your ads and stretch your budget further.
Finding the right keywords for your ads will help you put your business in searches where prospective leads look for engineering firms.
2. Create a custom landing page to improve user experience
Creating compelling ad text is only half of the engineering PPC puzzle. The other half is creating a landing page that keeps prospects engaged with your ad. Not only do you have to get people to click on your ad, but you need to get them to interact with your landing page, read the information, and act.
If you want to see success with your engineering PPC strategy, you must create a custom landing page for each of your ads.
A custom landing page enables you to keep your audience focused on the information that matters most.
Many businesses make the mistake of using their homepage as the landing page. So why doesn't it work? People click on your ad because they're looking for specific information on what you advertised — they don't want to have to root around your website to find that information after clicking on your ad.
Creating a custom landing page enables you to provide that information upfront, so leads get what they need.
When you craft your custom landing page, focus on the information your audience wants most. If they search for a "civil engineering company," your landing page should focus on what you provide and how you stand out from your competition.
By creating a focused and informative landing page, you'll produce better results with your engineering PPC ads.
READ MORE: How to Make Landing Pages that Convert
3. Test your ads to improve user experience
A critical component of a successful engineering PPC strategy is testing your ads. Your goal is to provide the best user experience for your audience so that they stay engaged with your ad and learn about your engineering firm. Testing your ads ensures you provide the best experience for your audience.
By testing your ads, you can find small ways to improve the ad experience and drive better results for your firm.
When you test your ads, test one element at a time. If you make all the changes at once, you won't know what effect each change has on your ad. Testing one element at a time helps you to determine if the change is positive or negative.
You can test multiple aspects of your ad, including your:
Targeted keywords
Landing page elements (pictures, text placement, etc.)
By testing these elements, you can improve your ad performance and drive more qualified leads for your engineering firm.
Ready to start with PPC for engineering?
Creating and engineering PPC strategy is an excellent way to put your firm at the top of search results and drive qualified leads to your company. If you don't feel confident about launching a PPC campaign on your own, WebFX can help.
We have a team of 150+ marketers certified in Google Ads. You can feel confident you're working with a team of experts that knows how to drive results through paid advertising.
Don't believe us? Check out our 1020 client testimonials to see what our clients say about the results we drive!
Ready to earn more clients for your engineering firm? Contact us online or call us today at 888-601-5359 to speak with a strategist about our PPC services!
Increase your leads, sales, and revenue with digital marketing
Find Us Driving Revenue Nationwide