The engineering field is highly competitive. This is not only true in terms of projects and clients, but also in search engine results for industry-related keywords. So whether you're marketing a small firm or a multi-national corporation, the online playing field is competitive.
A top spot on a results page can be extremely beneficial for your business, but getting there means having a more effective SEO strategy in place than your competitors. Because of this, it's vital to have an ongoing and comprehensive plan that changes along with your industry. Without SEO for your engineering company, you won't be competitive — and you'll miss out on potential clients online.
Contact us at 888-601-5359 to learn more, and claim your free SEO pricing guide to learn how much to invest in a competitive SEO plan for your engineering company.
What is SEO for engineering?
SEO, or search engine optimization, is a broad term that encompasses every effort you make to improve your site's rankings in the results of search engines like Google. It involves both on- and off-page elements, and when you master how the two work together, you'll be well on your way to improving your rankings.
One of the main goals of SEO is to ensure that your website ranks highly in search engine results pages so that your target audience can find you easily. In order to do so, you'll need to target the most valuable keywords for your engineering company, whether they're short, one-word keywords, or long tail keywords like "engineering company in [your city]."
Long tail keywords can be extremely beneficial to your SEO campaign because they allow you to hyper target your most valuable audience. Though pages that target these kinds of keywords might not get the most traffic, they will get the most valuable traffic.
Though a huge part of SEO is about making content that is valuable to your audience, SEO also includes web design, blogs, and impressive backlinks to help you emerge as an industry leader.
Now, let's talk about some on- and off-page SEO strategies for your engineering website.

Hear What It's Like to Work With WebFX!

"We've been working with WebFX for over a year now, and it's clear we made the right choice! Our stats have gone through the roof and we've seen the quality of our leads improve dramatically over past 12-15 months."
Engineering Company
On-page SEO for engineering companies
On-page elements refer to the specific parts of your site that you can optimize, such as:
Page titles
Body copy
Images
Web design
There are many areas to optimize on each page of your site, so it's important to not miss out on any opportunities. It's also important to note that search engines crawl the pages on your site and index them individually, and not your site as a whole. This means that even if your homepage is perfectly optimized for the right long-tail keywords, you still have a lot of work to do on your other pages.
Taking extra care to properly optimize the elements on every page of your website will help visitors quickly decide if your page offers the right information for them. However, as you master your on-page elements, remember to always write them with your site visitors in mind.
Although using keywords help tell search engine crawlers what your pages are about, using them unnaturally will make your copy confusing to human readers. This will create a poor user experience, and can actually harm your chances of ranking well. This kind of usage is known as keyword stuffing.

If you're launching a brand-new website, or you've never optimized your existing site, your primary focus should be on these on-page elements. Once you complete the basics, you can move on to the off-page elements and begin a more comprehensive strategy for your SEO.
Off-page SEO for engineers
Off-page elements refer to SEO signals from other websites. These elements are especially useful because they often lead people to your website who would not have heard of you otherwise. Links from other sites and shares on social media often have this effect.
However, there are many other off-page signals search engines use when determining your rankings, including:
Social media
Links from reputable sites
News articles
Brand mentions
The most important of these is links from other high-quality sites. When a site links to yours, search engines see it as a vote of confidence in your content. That being said, this is only a positive ranking signal if the sites linking to you are reputable. Links from low-quality sites indicate to search engines that your site is also low-quality, which can harm your chances of reaching potential clients.
3 tips for getting started with SEO
SEO for engineering companies, much like SEO for companies in any industry, is an ongoing process. The following steps will get you headed in the right direction:
1. Determine your keywords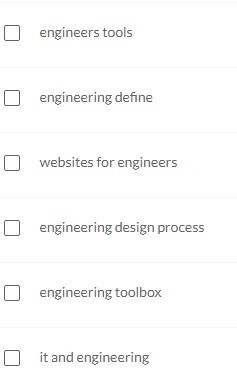 Before you launch a successful SEO campaign, it's important to know how your potential clients search for engineering companies like yours. What specific words and phrases do they use? Are any of them uniquely relevant to your business?
Engineering companies typically use highly competitive keywords, which makes it difficult to rank well in a short amount of time. But with keyword research, you can identify more valuable long-tail keywords. This will not only allow you to compete for less competitive searches, but also attract more targeted site visitors.
2. Publish high-authority content
Publishing content is important in any industry, but it's especially important in the competitive field of engineering. One of the easiest ways to keep your site up-to-date and useful for potential clients is starting a blog.
If you're not yet blogging, it's wise to begin as soon as possible. In fact, businesses with blogs get 97% more inbound links. That alone is reason enough to start regularly creating high-authority content that will resonate with your audience.
There's a lot of noise on the Internet, so aim to provide your readers with something valuable — something that hasn't already been said by hundreds of other companies. Create interesting, well-researched content that's backed by industry professionals, and your audience may very well convert into paying clients.
As you grow your content strategy, remember that content includes more than blogging. Experiment with evergreen articles, videos, and infographics, and find out which formats best resonate with your visitors.
3. Monitor your results
SEO can take a while to start really showing results, but it's important to set up tracking and analytics right off the bat. This will help you get a better idea of what SEO is doing for you, as well as the specific tactics that are most effective.
If you're not sure where to get started, Google Analytics is free service that tracks and reports virtually everything you'll need to know—and as an added bonus, it's completely free. Use this service to keep an eye on your site, and adjust your strategy as needed.
Get professional help with engineering SEO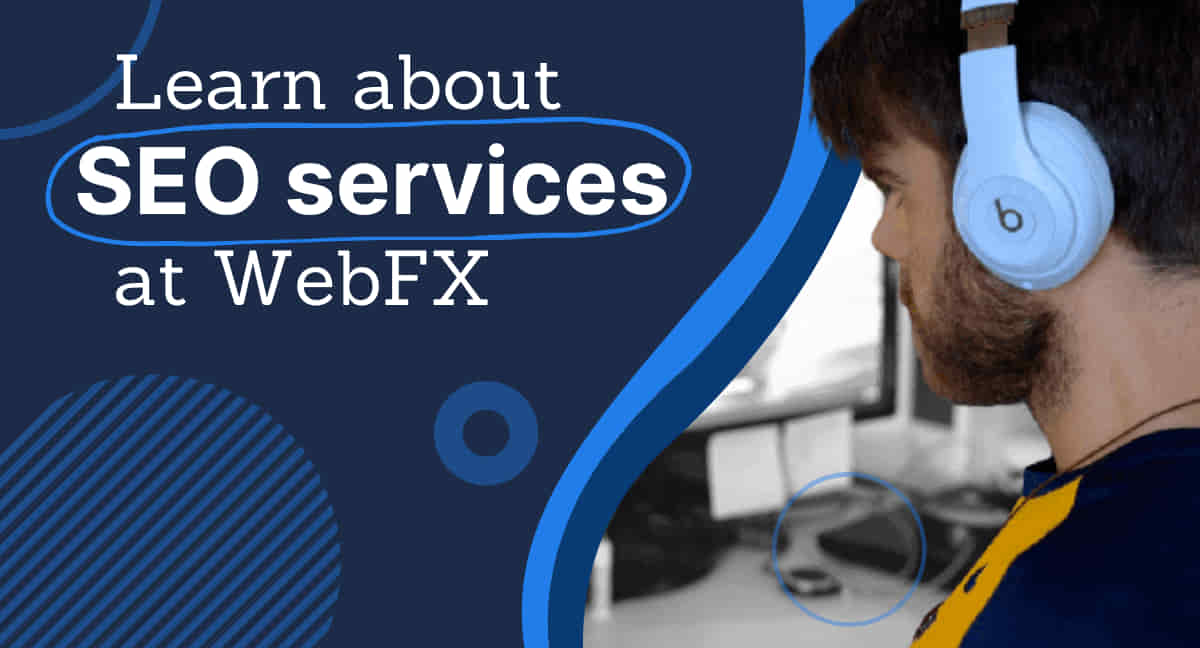 Our talented team of Internet marketing professionals has years of experience creating and implementing successful SEO strategies, and we'll do the same for your engineering company.
Contact us today for more information about how we can help your engineering business with SEO!
Earn a 20% greater ROI with WebFX