The Enterprise Lead Generation Agency that Drives Revenue
If your enterprise wants to successfully generate leads and drive revenue, you must engage in enterprise lead generation marketing. But you don't have to do it alone — you can partner with an enterprise lead generation agency like WebFX. Keep reading to learn more!
Top lead generation for enterprises like yours
Lead generation is, without a doubt, one of the most vital steps in the enterprise marketing process. Ultimately you want to drive conversions, but you need to obtain leads before you can earn sales.
That's why your company can benefit from partnering with an enterprise lead generation company like WebFX. We can use a variety of enterprise marketing strategies to help you generate interest in your business and turn users into enterprise leads.
Keep reading to find out the benefits of partnering with an agency and learn what WebFX brings to the table. Then partner with WebFX by calling 888-601-5359 or contacting us online today!
Time to Level Up Your Sales
Our long list of services helps you grow every aspect of your business with marketing strategies that are proven to increase bottom-line metrics like revenue and conversions.
In the past 5 years, we've managed more than 12.9 MILLION transactions across our client base.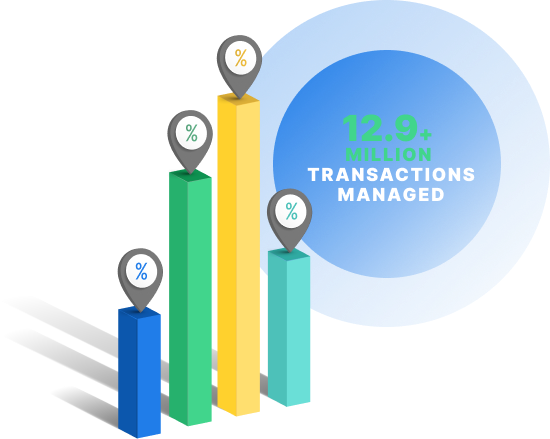 What enterprise lead generation services does WebFX offer?
At this point, you might be wondering exactly what it is that WebFX will do to improve your lead generation. Here's an overview of some of the main strategies we'll use to generate enterprise leads for your company!
1. Search engine optimization (SEO)
Search engine optimization (SEO) is a marketing strategy that involves getting your web content to rank in relevant Google search results. It's also WebFX's specialty!
We'll use various SEO tactics to help your site rank high in Google, allowing people to find your business, become leads, and eventually develop into enterprise customers. We'll boost your SEO by:
The higher you rank in search results, the more traffic your site will have, and the more people you'll convert into leads!
2. Pay-per-click (PPC) advertising
At WebFX, we can help you market yourself online through pay-per-click (PPC) advertising. With PPC ads, we'll help you promote your business in Google search results and in the margins of third-party websites.
We'll work with you to determine the right keywords for your enterprise to target. Then we'll bid on those keywords in Google Ads while targeting your audience to help you get your ads to rank high in those searches.
For ads on third-party websites, we'll help you choose the right websites to advertise on and craft compelling visual ads.
On top of it all, we'll create stellar landing pages where your ads will lead users.
3. Social media marketing and advertising
If there's one place online where people like to go, it's social media. For that reason, social media is one of the best places to generate leads, and WebFX will help you make that happen.
We'll start by helping you create a social media account for your enterprise on the platform(s) of your choice, posting engaging content to draw in users. That content can range from infographics to photos to videos.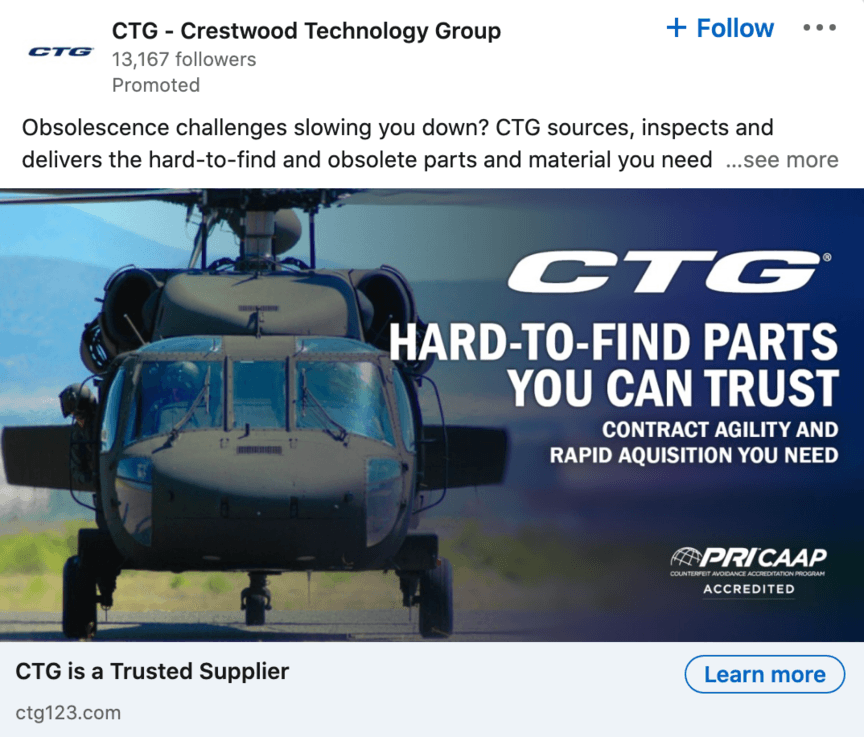 We'll also set up paid social media advertising campaigns, a marketing approach letting you display ads for your business right in users' feeds. You can even target people based on specific demographics like age and location, enabling you to reach your ideal audience!
4. Content marketing
WebFX will take the time to optimize your content marketing. To do that, we'll craft various pieces of engaging content for your website.
Your content will take different forms. Much of it will be written pieces like blog posts. However, we'll also create some videos and other multimedia content for you as necessary. All of it will be informational, focusing on educating users about your business and your industry.
The end goal of that content will be to draw users to your site. People will come to learn from your content, but as they're drawn in, many of them will stick around to become leads.
Why choose WebFX as your enterprise lead generation company?
If you're looking to partner with an enterprise lead generation company, WebFX is the ideal top-rated partner for you.
Here are three reasons WebFX is a good fit for your business:
1. WebFX is a full-service digital marketing agency
The first benefit of partnering with WebFX is that we're a full-service marketing agency. That means we offer several different marketing services, as we covered earlier.
When it comes to lead generation, partnering with a full-service agency is a must. The best lead generation campaigns take place through multiple marketing strategies, so if you partner with an agency that only specializes in a single strategy, you'll have to hire additional companies to get more strategies.
You don't want to have to partner with multiple agencies to cover all your bases — you'll end up spending more money, having more trouble keeping track of everything, and struggling to make the different agencies work in sync.
For both of those reasons, it's best to partner with a single agency for all your lead generation needs, and WebFX is the perfect choice.
2. WebFX is a do-it-for-me agency
WebFX is also a "do-it-for-me" agency. That means that when you partner with us, we'll handle all your marketing needs entirely on our own. You won't have to do anything!
That doesn't mean you won't be involved in the process. On the contrary, we'll keep you regularly updated on everything we do, and we'll work based on any feedback or input you provide. So, rest assured, you choose your level of involvement.
Being a do-it-for-me agency means we won't just give you professional insight and then send you off to implement it. Instead, we'll craft everything for you entirely through our own team, freeing you to focus on other aspects of your enterprise.
3. WebFX has a history of driving revenue
One of the greatest benefits of working with WebFX is that we're known for driving incredible results for the businesses that partner with us. In the past five years alone, we've generated over 7.8 million leads and $3 billion in revenue for our clients.
When you choose us as your enterprise lead generation company, you'll gain access to the same remarkable service we provided to each of those other businesses. Consequently, you'll see a significant increase in revenue for your enterprise!
93% of WebFX customers are extremely satisfied with their digital marketing results.
"Working with WebFX, everything is very organized and strategic. We're only a year into our partnership, and our expectations have definitely been met."
View More Client Testimonials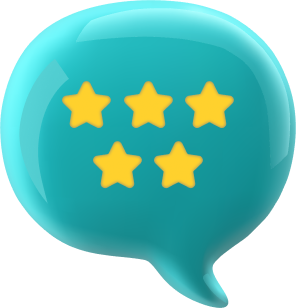 Ready to Grow? Get your FREE Quote Today!
"We measure our success by how much we WOW our clients."

Bill Craig
WebFX President
WebFX: The enterprise lead generation agency for your business
Ready to start generating enterprise leads for your business? Just partner with WebFX! We've earned over 1020 glowing testimonials from businesses just like yours, so you can rest assured we're proficient in lead generation for enterprises.
When you partner with us for our lead generation services, you'll never be left out of the loop about what's happening. We'll update you regularly on how we're improving your marketing campaigns, so you won't have to sit on hold waiting to speak to someone.
To get started with us, just call 888-601-5359 or contact us online today!