Internet marketing presents a lot of unique opportunities — and challenges — for architects and architectural firms. On one hand, it allows architects to highlight their work in a more cost-effective way. On the other hand, every architect is doing the same thing, so each firm has to try even harder to stand out in a crowded marketplace.
Adding to the confusion is the assumption that marketing for architects and designers is the same, whether you do it online or off. This isn't necessarily true. There's more to digital marketing for architects than just publishing a website and writing a blog. If you're not sure how to do it, you could invest a lot of time and money and get very little in return.
By reading this article, you'll get an overview of online marketing for architects, why your firm needs it, and some of the best marketing strategies for architects.
If you need professional help marketing your architecture firm, WebFX can help. In the past five years alone, our professional marketing services agency has helped our clients' businesses earn more than 7.8 million qualified leads, and we can help your company attract high-value leads too with a custom digital marketing strategy.
Learn more about our architecture firm marketing services by contacting us online or calling us at 888-601-5359!
Our digital marketing campaigns impact the metrics that improve your bottom line.
See More Results

WebFX has driven the following results for clients:

$3 billion
In client revenue

7.8 million
Leads for our clients

5.2 million
Client phone calls
Traditional architect marketing vs. digital architect marketing
Before the Internet, architectural firms used to market themselves the way a lot of professional service firms did. They printed a few boilerplate brochures, created a customized proposal for each potential client, and got listed in industry directories. Now, all these tactics — and others — are happening online.
There are two key differences between traditional and Internet marketing for architects and designers. The first is the methods with which you interact with potential clients, and the second is the way you communicate with them.

Traditional marketing is usually one-sided, with the business doing all the communicating. Now, potential clients can use a wide range of channels to initiate communication with or do research on architects, including:
Social media
Blogs
Forums
Review websites
As a result, architectural firms have to work even harder to control their public images. A great recommendation can easily turn into free advertising. But a bad one, by contrast, can spread quickly and be hard to overcome.
The second difference between traditional and Internet marketing, as mentioned, is the way you interact with potential clients. Yes, more sales and higher revenue are the ultimate goals, as they always will be. But instead of achieving them through aggressive sales pitches, you need to present your firm as authoritative, knowledgeable, and distinctive from competing firms.
Everyone can make a sales pitch online, but consumers who are doing research don't necessarily want to be subjected to a hard sell. They want to learn at their own pace, and make a decision based on facts and feelings. That's why it's crucial to communicate your knowledge and experience through content, case studies, or reviews, rather than push your services on them on each and every page.
Keep reading to learn more about how digital marketing for architects can help you reach your goals of acquiring more clients.

Hear What It's Like to Work With WebFX!

"WebFX did amazing work creating a new website for us on a tight schedule. They have taken the time to learn about our business and give us ideas of how to make our digital marketing better. We still have work to do with WebFX but overall very pleased."
Professional Service
Why use digital marketing for architects?
Investing in online marketing for architects helps your firm achieve the following benefits:

Greater visibility
There are numerous architectural firms out there, not just in your town but around the world, and you're competing with all of them. An effective Internet marketing strategy for architects helps your firm stand out from the rest and land that signature project, whether in your hometown or across the globe.
More website traffic
There are now 1 billion websites online, according to Internet Live Stats, all competing for the attention of 3 billion Internet users. Internet marketing is essential if you want the users searching for architectural firms to find their way to your website.
Stronger client relationships
Marketing for architects and designers isn't just about promoting your services — it's about reaching out to current and prospective clients. Because the Internet makes it easier to communicate, it's a great way to maintain and strengthen client relationships, no matter what medium you use to contact them and start the conversation.
Better branding
One of the most important aspects of marketing is showing how your firm is unique from other firms. What are your strengths? Your core capabilities? What can your firm do that others cannot? Digital marketing for architects helps you make this case to a larger audience.
Now that you know what Internet marketing can do, how can your firm make it happen? Let's take a look at some of the best architecture firm marketing strategies for achieving your goals.
4 architect marketing strategies to use
The most effective architect marketing strategies for promoting an architecture firm online include:

1. Your website
Your website is the center of your entire online existence. It's where people learn about your business, get in touch and, on occasion, purchase products and services. Without an amazing website, the rest of your marketing campaign will fall flat.
Your site should be easy to navigate, up to modern web design standards, and mobile-friendly. If your website doesn't rely on responsive design — that is, if it doesn't automatically scale its content to match screens of any size — consider a redesign to ensure it is meeting this important new web standard.
To learn more about website design for architects, read this article about the standards your site should be following.
2. Email marketing
Current and prospective clients aren't always browsing the Internet, but you can still reach out to them with targeted, relevant emails. Whether you're sending out a weekly newsletter or sharing updates about your firm, regular emails are a great way to keep in contact.
How often you send emails to your list is up to you. However, keep in mind that your messages shouldn't be all about you. Add value by talking about architectural trends, construction projects in your area, or beautiful interior design — and slip in the occasional case study occasionally to remind them what you do.
3. Content marketing
Your potential clients go online to learn something new. They're attracted to the websites and organizations that provide useful information. By utilizing content marketing, your site can be one of them.
By regularly producing blog posts, videos, whitepapers and other shareable materials as a part of your architect marketing strategy, you can position yourself as a valuable source of information — and a reliable service provider. Additionally, content like this is highly shareable, increasing the likelihood that your name and services will be noticed by others who see the items you create come across their social media feeds or into their inboxes.
4. Social media
Your potential clients want you to know what they think about the services you offer. Twitter, Facebook, LinkedIn, and other social media channels provide them with an opportunity to give you valuable feedback — as well as ideas you can use for your future marketing activities!
Being active on social media channels as a part of architect marketing creates a dialogue between you and your clients, which not only increases loyalty, but also potentially generates new business leads.
Partner with a team of ecommerce masters!
WebFX campaigns have delivered more than 12,936,451 ecommerce transactions in the last 5 years
Read the Case Studies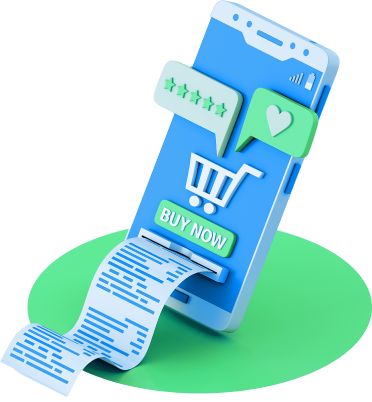 Get started with digital marketing for architects
The ideas and Internet marketing methods we've presented here can all be used together to create a comprehensive online marketing plan for your firm. Keep in mind that you don't have to use every method, or try them all at once: You can start small with a website and company blog, and scale your efforts up from there.
With some practice and feedback from your clients or potential customers, you'll be able to create a comprehensive, effective architect marketing strategy that reaches more people than any traditional plan ever could. Based on our experience, we know just how effective Internet marketing can be for your firm. Give a few of these methods a try, or check out our list of creative marketing strategies for architects for a few more tips to try — you'll definitely be pleased with the results!
Need help marketing your architectural firm?
Now that you understand the importance of Internet marketing for architects and designers, you may be thinking that you need a partner to help you put all the pieces together and create effective online campaigns.
If you don't think you can do this all yourself, don't worry! WebFX has provided Internet marketing services to numerous architects and architectural firms. Our services range from website development and blogging to email marketing and social media management. And our experienced team can help you meet your business goals, whether you want to improve your search engine rankings, redesign your website, or generate new leads — or all three!
Contact us today to learn more!
Earn a 20% greater ROI with WebFX