Lead Recovery Services: Recover Your Lost Leads With WebFX
Most leads won't convert right away, and if you don't hear from a lead for a while, you may fear the lead is lost for good. Sometimes this is the case, but with lead recovery services from WebFX, you can recover and convert more of your leads, helping you make the most of your lead generation efforts and grow your business.
We've generated over
$3,021,182,299
IN CLIENT REVENUE
We've generated
7,839,684
LEADS FOR OUR CLIENTS
In 5 years,
5,239,028
PHONE CALLS GENERATED
What are lead recovery services?
Lead recovery services help you regain and convert lost leads — leads that did not convert within the expected timeframe and appear unlikely to convert using the current lead nurturing methods.
Recovering lost leads is more cost-effective and efficient than generating new leads. It enables you to recover the time and money you invested into lead generation and nurturing, rather than starting the process from the beginning with a new lead.
A lead recovery strategy may include various tactics such as collecting improved data about leads, retargeting leads with ads or email marketing, improving the sales techniques used, and more.
WebFX are truly experts in what they do and we are so lucky to have found them. They have an efficient, personable, and extremely knowledgeable team that demonstrates real results for their clients. We are undoubtedly one of their smaller accounts and they make us feel like one of their most important in every interaction. 1000% would recommend!
Marketing Manager
BIOTECHNOLOGY COMPANY IN MA
What you'll get with our lead recovery services
When you choose WebFX as your lead recovery agency, you'll have a team of more than 500 digital marketing experts on your side who can help you recover your lost leads. Our lead recovery services include:
MarketingCloudFX
Having the right data and being able to organize and analyze it is essential for developing a lead recovery strategy. When you know more about your leads, you can determine why they were lost, target them more precisely, and choose the ideal strategies for reaching them.
With MarketingCloudFX, you'll get access to in-depth data about your leads and online marketing campaigns. The platform collects all of your data in one place and makes it easily accessible to your team.
In addition, MarketingCloudFX uses artificial intelligence to analyze your data and provide strategic recommendations.
The tool also offers numerous other functionalities that enable you to track your return on investment (ROI), automate aspects of your marketing, and conduct industry research.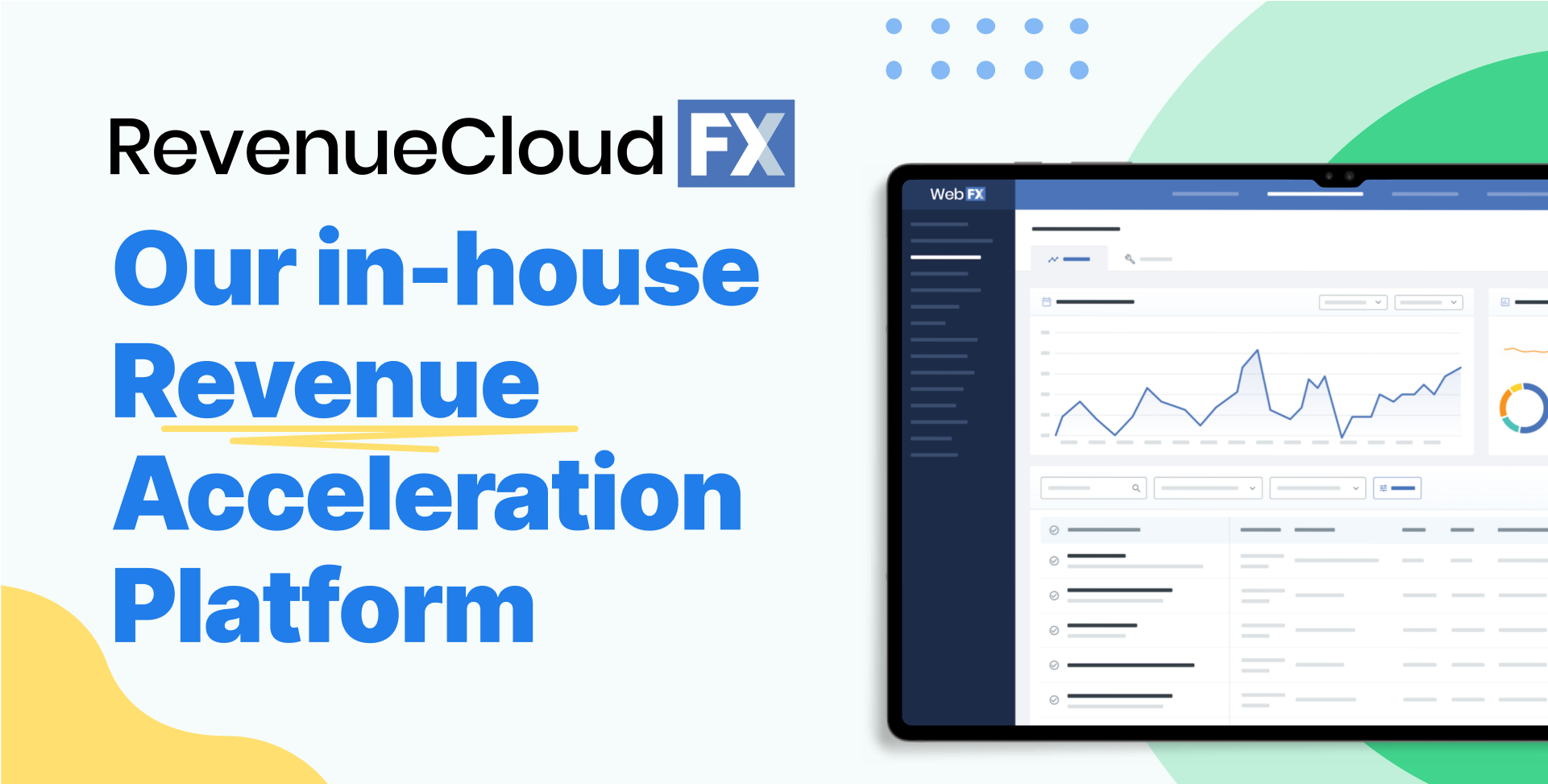 Here's a look at some of the lead management and digital marketing tools within MarketingCloudFX.
LeadManagerFX
LeadManagerFX is MarketingCloudFX's comprehensive lead management solution. With LeadManagerFX, you'll get detailed information about leads and your lead generation campaigns.
The information you'll have access to includes:
How leads arrived at your website
Which pages they visited
Which campaigns generate the most leads
Lead contact information and other details
In addition to the ability to analyze past lead information, you'll get real-time reports of new leads and lead activity on your website.
MarketingCloudFX also connects seamlessly with numerous leading customer relationship management (CRM) systems, making it easier to manage your lead and customer information.
Armed with more data on your leads and the ability to manage all your lead information in one place, you can create more effective lead recovery strategies.
You can use data from LeadManagerFX to inform your lead recovery efforts. Your lead data can provide you with information about your lead's interests, needs, demographics, firmographics, and more.
Through our lead recovery services, our team can also help you take full advantage of the information available within LeadManagerFX and the tool's capabilities.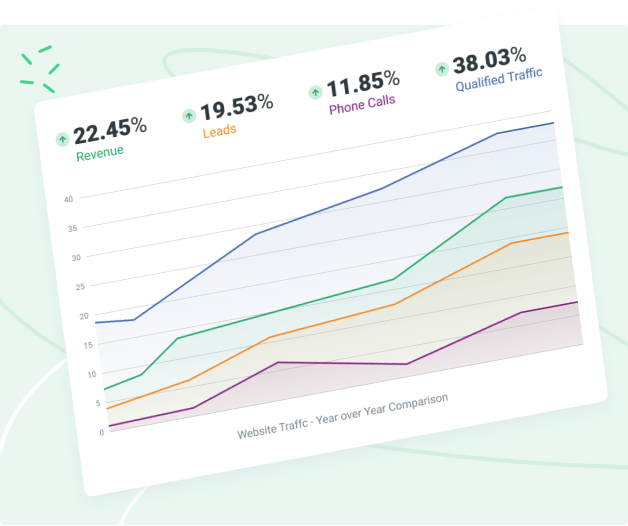 CallTrackerFX
CallTrackerFX is another powerful tool for tracking and managing leads within MarketingCloudFX.
With this tool, you can track your phone calls' sources to determine which marketing campaigns generated which leads. You can also view call transcriptions and see a wide range of real-time data about your calls organized in easy-to-read dashboards.
The information and call transcriptions you collect through CallTrackerFX can help you learn more about your leads and how best to connect with them. Call transcriptions are especially useful for determining the pain points that caused you to lose a lead. You can then address these pain points to win the potential customer back.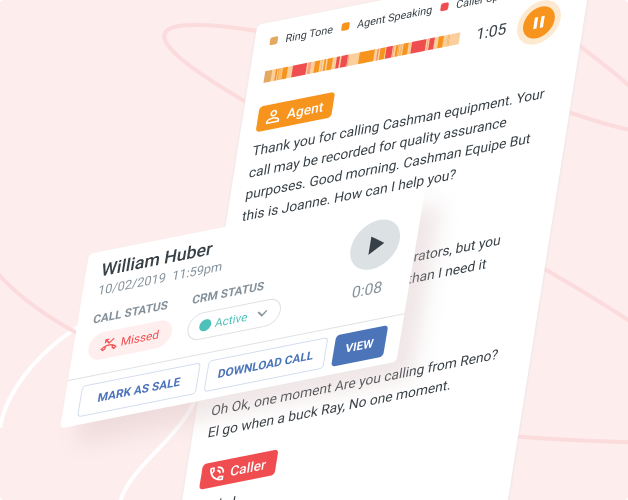 LeadNurtureFX
LeadNurtureFX helps you to move leads toward converting with the help of automation. In addition to nurturing leads, this tool can help you recover lost leads.
LeadNurtureFX takes into account a wide range of information about your leads and uses it to inform automated email lead nurturing campaigns.
You can adjust your lead nurturing emails according to a lead's firmographic data, activity on your website, interactions with your emails, and more. Setting Smart Triggers allows you to automatically send out different emails depending on a lead's characteristics.
For example, you could use Smart Triggers to send emails to users who haven't visited your website or interacted with your emails in a long enough time to be considered lost leads. You could design these emails to appeal to lost leads and personalize them based on the lead's information.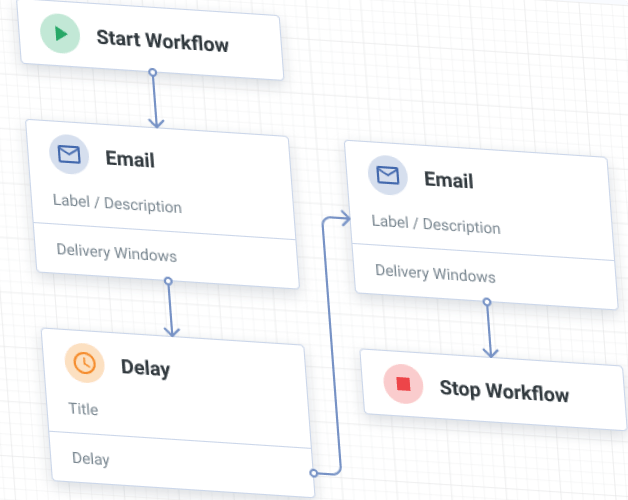 MarketingCloudFX also includes:
MyEmailFX: Our email marketing management and automation system
PersonalizeFX: A tool for personalizing visitors' experiences on your website
VisitorRecorderFX: A tool that captures screen recordings of how visitors use your website
And more
Retargeting
Retargeting, also called remarketing, is an important method when it comes to lead recovery.
Retargeting is an online advertising technique that involves advertising to leads who have already visited your website or completed only part of the conversion process.
For example, you might use retargeting if someone placed items in their cart but didn't complete their purchase. You could also use it to reconnect with someone who requested a quote but then didn't respond to subsequent emails.
Remarketing often uses personalized ads or emails to recover lost leads. For example, you could show someone an ad featuring the products they left in their cart. You could also send someone a remarketing email tailored to their industry and the services they inquired about in the past.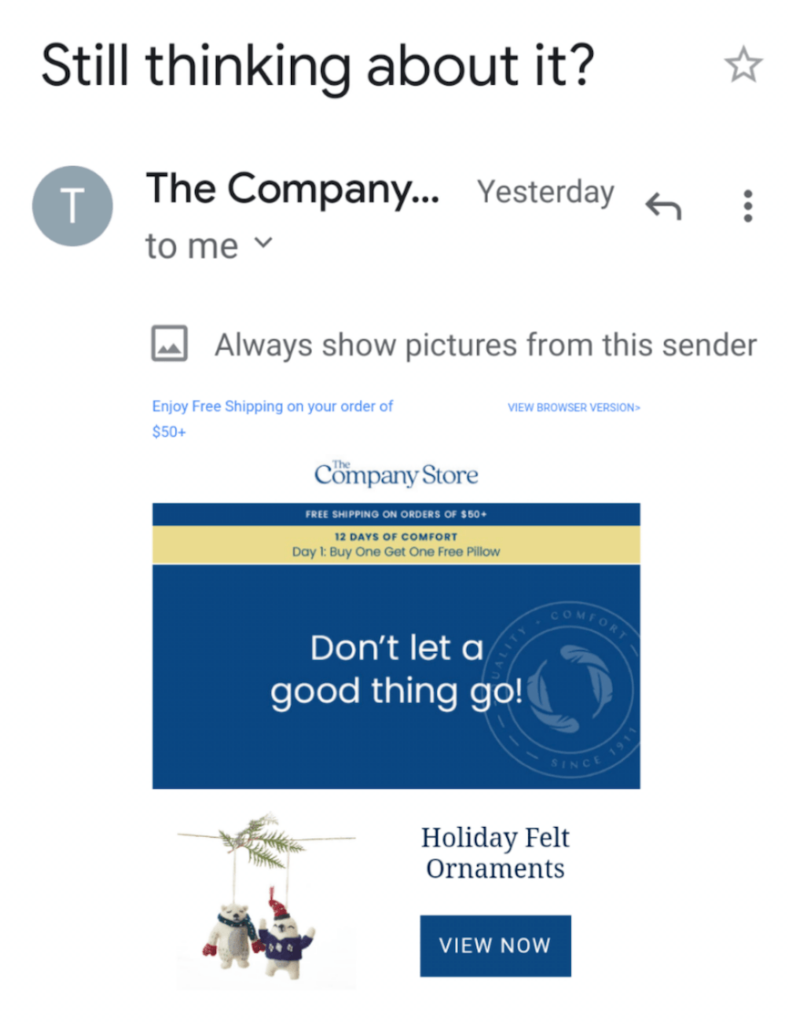 How does retargeting work?
Retargeting uses cookies — small files stored in site visitors' browsers that enable your site to remember the user.
Once you set up cookies, when a user visits your website, your site drops a cookie into their browser. When that user later visits another site where you can show them an ad, a retargeting ad will appear. That ad will be personalized using the data collected by the cookie.
Alternatively, the cookie may trigger a remarketing email using an email marketing automation platform like MyEmailFX, which is included in MarketingCloudFX. Like with retargeting ads, you can personalize these emails based on the lead's characteristics.
Our retargeting services
At WebFX, we offer comprehensive retargeting services for lead recovery through online ads and email.
Our team can develop a custom remarketing strategy for your business, write engaging copy, and design your ads or emails. When you sign up for our retargeting and lead recovery services, you'll get a dedicated account manager who will provide you with regular reports on your campaigns' performance.
Our email remarketing services include access to MyEmailFX, our email marketing management platform. You and our team will use MyEmailFX to manage your email marketing, automate your campaigns, and track your results.
Meet MarketingCloudFX:
One platform tracking countless metrics and driving stellar results.
Learn More About Our Proprietary Software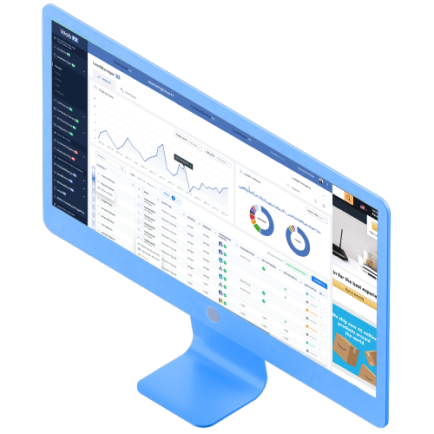 Online marketing strategies for lead recovery
Many of the strategies you can use for lead generation are also important for lead recovery. To recover more leads, it's critical to stay up to date with your various online marketing strategies.
You can also tailor some of these strategies to lead recovery.
Content marketing helps you increase your visibility online and build relationships with leads. People can discover your content online, and when leads get value from a piece of content you created, you build trust with them and improve your reputation.
At any point, a lost lead might come across a piece of your content, be reminded of your business, and reengage with you online.
Because content marketing can help you get rediscovered, it's essential to keep up with your content marketing as well the methods you use to promote your content online, including:
SEO, which improves your visibility in search results
Social media, which you can use to promote your content and connect with followers
Email marketing, which allows you to share content and other messages with leads
In addition to the regular content you create and promote, you can create content designed specifically for recovering lost leads.
For example, you can create content that addresses pain points that may cause you to lose a lead.
Say, for instance, that you provide software for businesses. If leads are concerned about how your software will integrate with their other programs and tools, you could create content that addresses your software's built-in integration and how integrating the tool with other programs works.
At WebFX, we offer a full suite of digital marketing services that can enhance your lead recovery strategy, including:
We can create a custom digital marketing strategy for your business that addresses lead recovery along with your other business goals.
WebFX: Your lead recovery agency
Want to recover more of your lost leads and make the most of your lead generation efforts? Consider lead recovery services from WebFX.
Our team can develop a lead recovery strategy that's tailored to your business's needs and goals. As a full-service digital marketing agency, we can employ a variety of methods to help you recover lost leads, including:
To learn more about how we can help you recover lost leads and get your custom lead recovery strategy, request a free quote online or call us at 888-601-5359.





+1020
For verified ratings of our marketing services, please read our:

WebFX Agency Rating:
4.9 / 5 with 300 ratings
Industry-Leading 1020 Testimonials

Our Digital Marketing Platform