How can you make sure that when both serious and recreational golfers look for new courses to play, they come to yours? The best way is to have a presence where they are already looking—online.
While there are many components to think about when designing an Internet marketing strategy for your golf course, you'll first need a site that is both informative and visually attractive.
Keep reading for the top web design tips for golf courses. To learn more, contact us online or give us a call at 888-601-5359.
What to highlight in web design for golf courses
When putting together a site, it's tempting to go with generic, one-size-fits-all templates. They're cheap, fast, and easy to use, which is great for businesses who don't have an in-house designer at their disposal.
That being said, a generic site won't make a great impression on potential customers. Your site should make them want to visit, and the only way to do that is to make a site that's as unique as your course. Here are a few things you should include in your design:
Images of your greens
Pictures are much more compelling than text, and great ones can be enough to make your site visitors want to become customers. Professional, high resolution photos can give golfers a great sense of your course, and can be the difference between them choosing your course or a competitor's.
In addition to pictures, some golf courses like to also show golf course CAD drawings and architectural sketches. If you have any kind of visual content aside from photos, they can be a great addition to your site and give a different perspective to viewers.
Course videos
Images are great, but videos are arguably even better. Consider creating a "tour" of your course, or highlighting golfers playing it.
These videos can also offer information on specific holes on your course, like how to get out of the sand trap on the 15th hole!
History
Does your golf course have an interesting story? Tell it on your site! Personal and historical information can be very compelling to any potential customer, and will show them a more unique side of your course.
In order to do this, you may want to consider hiring a content writer or editor. Although no one knows the story better than you, a great writer can tell your tale in a way that will entice your site visitors to want to learn even more—and visit your course.
What sets you apart
Along the same lines, you should show your site visitors what sets your course apart from all the others. Has it been regularly visited by pros? Does it feature a world-class restaurant that's known for a certain type of cuisine? All competitive advantages deserve to be emphasized, so the viewer can make his or her choice of golf course to visit.
Reviews
Testimonials and endorsements are meaningful and add credibility. The more testimonials that are detailed in nature, the better! A golfer trying to decide between one beach area golf course and another somewhat-similar golf course while on vacation may just be swayed by a powerful testimonial.

Fees
Include detailed information on all the pricing and fees for your course. Some golf course owners make the mistake of not posting this information on their site, which can scare away potential customers.
Be straightforward, and your visitors will appreciate it. A simple table can help a single golfer or group of golfers quickly determine the fees associated with golfing on a particular course.
We'll help you create a website that stands out.
"WebFX has been instrumental in helping us develop a new website, allowing us to be a leader in our industry."
Learn More About Our Web Design Services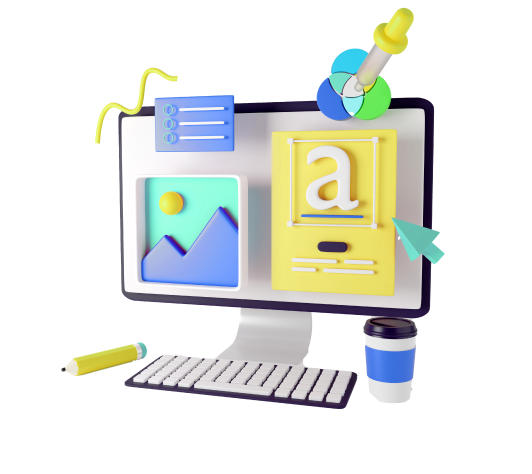 Hear What It's Like to Work With WebFX!

"WebFX is a great partner in our companies success. They take the time to understand our business and put campaigns in place to meet those business needs. They also bring fresh new ideas to the table on a regular basis. Excellent company to work with."
Outdoor Recreation
Technical considerations of web design for golfers
In addition to the content of your site, it's important to make sure that it's designed in a way that is easy to use and compels site visitors to become customers. Here's what to keep in mind:
Responsive design
As the amount of people who regularly browse the Internet on smartphones and tablets increases, you need to make sure that your site is accessible to all of them. And as of April 2015, Google ranks sites that are mobile-friendly higher than those that are not.
The best way to make your site accessible to all devices (and improve your chances of ranking well in search engines), your site needs a responsive design. This means creating a site that is usable and displays well across all devices.
Calls to action
Think about what actions you want your site visitors to take. It's unlikely that you want them to just click around, look at some photos, and leave. So how can you make sure that they take the steps to visit your course?
Include calls to action throughout your site. Whether that means putting "Call us today!" in bright, bold text with your phone number, or embedding contact forms on various pages, you need to make it easy for site visitors to do what you want them to.
Reservation features
If you allow golfers to make reservations, create a feature that allows them to do so online. This not only makes things easier on the people who normally have to handle them over the phone, but can also lead to more visitors to your course.
By making it as easy as possible to set and schedule a time, you increase the chances that site visitors actually will. People love convenience, and there are few things less convenient than being able to get information and make reservations all on the same page.
Our digital marketing campaigns impact the metrics that improve your bottom line.
See More Results

WebFX has driven the following results for clients:

$3 billion
In client revenue

7.8 million
Leads for our clients

5.2 million
Client phone calls
WebFX is a top web design company
With so many golf courses competing for a finite pool of dollars, a website that's appealing can have a serious impact on the course's bottom line. To get started, why not take an objective look at your own golf course website. If it's not up to par, feel free to contact us. Our talented design team is more than happy to help you create a site that will attract visitors and generate revenue.
Earn a 20% greater ROI with WebFX