Today, digital marketing is one of the best ways to get your recreational business noticed and reach potential customers.
Whether you own an amusement park, a bowling alley, or a local swimming pool, a combination of online strategies will help your business grow.
When you drive traffic to your website, rank highly in search results, and provide beneficial content to your audience, you can reach your marketing goals more effectively than ever before. Keep reading to learn how an digital marketing strategy can help your recreation business, as well as how you can start reaching customers online.
You can also contact us online or give us a call at 888-601-5359 to speak with a strategist.
Our digital marketing campaigns impact the metrics that improve your bottom line.
See More Results

WebFX has driven the following results for clients:

$3 billion
In client revenue

7.8 million
Leads for our clients

5.2 million
Client phone calls
Why does your recreational business need digital marketing?
Digital marketing is more than just a single strategy – it includes a combination of techniques that work together to attract new customers to your business.
Today, most people find what they are looking for online in search engines like Google. With digital marketing, you can make sure that it's as easy as possible for users can find your recreational business in search engine results, as well as on other channels like Facebook and Twitter.

Hear What It's Like to Work With WebFX!

"WebFX is a great partner in our companies success. They take the time to understand our business and put campaigns in place to meet those business needs. They also bring fresh new ideas to the table on a regular basis. Excellent company to work with."
Outdoor Recreation
What kinds of strategies can you use to market my recreational business online?
There are many different strategies that can help attract new customers to your business. Here are some of the best:
1. SEO
SEO, or search engine optimization, is one of the best ways to market your business online. An effective SEO strategy helps your website rank higher in results pages for specific keywords and phrases in Google, and it can also help you to stand out as an authority in your industry.
Google wants to know that your content is beneficial to users, so it's crucial that your site content contains keywords that are searched by your target audience. For example, if you own a bowling alley, your content should include phrases like "bowling alley [your city]," or "glow bowling near [your town]."
SEO also involves off-page elements like links from other sites, which show Google and other search engines that your site is a trustworthy source of information.
2. PPC
PPC, or pay-per-click, is an advertising model that allows you to choose exactly who your ads appear to, so you can serve them to your target audience.
Like its name describes, you only pay for PPC ads when they are clicked – not just when they're displayed to users. They work on a bidding system that allows you to choose how much you'll pay every time your ad is clicked, which makes them great for advertising on a budget.
You can run PPC ads within search engines like Google or Bing, and target your audience based on the keywords they search. This means that instead of advertising to a general audience, you can reach users who are actively searching keywords and phrases related to your business.
3. Web design
Web design is one of the most important ways to make your recreational business accessible online.
When a user visits your website, they'll immediately get a feel for your company, what you offer, and the quality of your services, based on how organized and professional your website appears.
Your site's design should make users want to click around and learn more, which you can achieve with interactive elements or an image slideshow.
Your website should also have a navigation bar that makes it easy for users to find exactly what they're looking for. For example, if you run a local swimming pool, navigation bar titles might include elements like, "about us," "photos," and "seasonal hours."
4. Social media marketing
Social media marketing is huge for recreational business because when users want to find something to do, they are likely corresponding with friends on social media or looking to see what friends are up to.
Getting your customers to follow you on social media means that you'll appear on their feed whenever you post – helping to stay at the forefront of their mind when they're deciding on an activity.
You can also use social media as a mode to interact with users about your business, show them what you offer, and answer any questions. If you own a movie theater, for example, you could use social media messaging to answer questions from users about show times or theater amenities.
You can also post pictures of your location, host contests to win tickets to an event, and promote special offers.
Time to Level Up Your Sales
Our long list of services helps you grow every aspect of your business with marketing strategies that are proven to increase bottom-line metrics like revenue and conversions.
In the past 5 years, we've managed more than 12.9 MILLION transactions across our client base.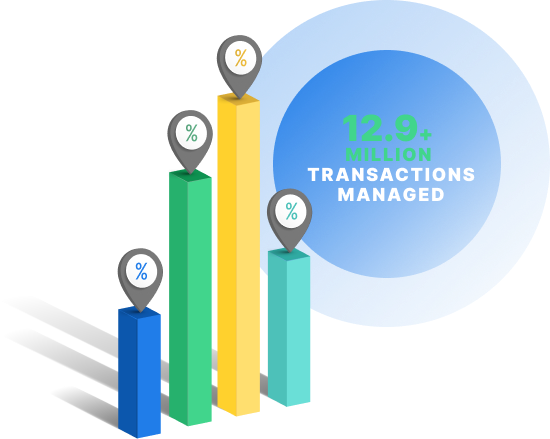 Ready to grow your recreational business online?
At WebFX, our team of Internet marketers has the tools and resources to drive results for your recreational business. We'll create a custom strategy tailored to your goals, then work with you to increase your online visibility.
Contact us today for a free quote!
Earn a 20% greater ROI with WebFX