Benefits of Twitter for Business
With about 330 million monthly active users around the globe, Twitter is without a doubt one of the most recognized names in social media.
But many businesses are still hesitant to join Twitter for marketing purposes. They may not understand the value of Twitter, or, before recently, turned away due to the 140-character limit. However, with data backing up Twitter's business value and the expansion of 280 characters, the network is poised for success.
Twitter is a worthwhile investment for your company, though. Every Twitter user is worth $110 and each visitor that comes to your site from Twitter is worth $.62! That's not all though – 52% of Twitter users state they've bought a product they saw on Twitter first and 81% of users say Twitter is more influential than TV is on their purchasing decisions.
The good news is that even if you have no social media presence on Twitter today, tomorrow can be another story. Contact us online or call 888-601-5359 today to get started using Twitter successfully for your business!
Below, you can continue reading to understand all the advantages to using Twitter for your company's online marketing.
Not happy with your social media engagement?
We've got just the blog post for you.
Read the Blog Post & Watch the Video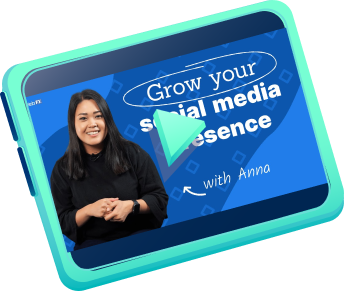 Advantage #1: Monitor your brand
Have you been trying to find out what people are saying about your brand?
Twitter makes it easy to gather intelligence because you can track when people are mentioning your company's name or Twitter account in tweets.
Plus, if you have a special hashtag associated with your organization, you can find out who is mentioning your hashtag. This is a great source of real-time branding data.
We suggest utilizing Twitter's own Tweet Deck (https://tweetdeck.twitter.com)! The customizable dashboard lets marketers schedule tweets as well as track mentions and hashtags.
Advantage #2: Drive web traffic
If you have a Twitter page with followers, you can direct those followers to content on your site.
Perhaps you have a blog post to share, or maybe you have developed a landing page for a certain marketing campaign.
Either way, you can use Twitter to get new users to your site with a quick message and a link.
Advantage #3: Find out about industry trends
Every industry has its own unique trends and events, and that includes yours.
You can easily find valuable resources and information about your industry on Twitter if you look through trending topics on Twitter. You can also search for keywords that apply to your business or titles of your most popular pages to see who's talking about them on social media.
It's a great way to see what your peers are talking about in your industry, and you can use that information to create new content ideas for your site.
Advantage #4: Find great new employees
Are you hiring?
Spread the word on Twitter and closely watch how your followers react. It's direct, active way to check out interest in your company and potentially get some great hires.
Advantage #5: Talk with customers
You can't do better than Twitter when it comes to communicating with your customers. Some companies even use Twitter to respond directly to customer service issues.
The most important thing to remember is that everything you say is publicly visible unless you send it through a private message. Yes, you may be open to third-party critiques of your customer service processes.
But if you're prepared to use Twitter for customer service, you can position your company as open, transparent, and down-to-earth. In fact, 85% of small to medium business owners use Twitter as an extension of their customer service efforts.
Advantage #6: Create a brand personality
Is your brand witty? Eclectic? Classic? Serious? Thoughtful?
You can develop a brand personality using Twitter just based on how you style your tweets.
Set up a plan for the overall tone and feeling you want to create with your Twitter presence, and follow it closely. You should have an idea on how you'll create tweets and respond to other tweets, especially criticisms.
Will you keep speaking through your brand personality when someone critiques you? Or will you become more professional to show customers that you take their feedback seriously?
There are advantages to both, but it's important to consider ideas like these before they happen so you're prepared.
Advantage #7: Ask for feedback
Are you launching a product or service?
Twitter is a wonderful place for you to throw out ideas and get responses from others. Don't be afraid to request opinions, but be prepared to field some harsh critiques or even comments that are in poor taste.

Not every tweet you get will be useful, but you'll probably find a few diamonds in the rough.
Advantage #8: Connect with your local community
Is one of your goals to connect more openly with your local community? Start by following community leaders, local non-profits, and other community-based businesses.
Make sure you actively post about (or participate in) their activities, and retweet them when it's relevant.
It doesn't take much time, and it's a great way to show people that you're connected with the surrounding community. And if you're looking to get more local business, it's always good to show that you're involved in the local community.
Maximize the benefits your business gets from using Twitter
At WebFX, we're experts in using social media platforms, including Twitter, to drive results for our clients. We've published more than 165,000 client social posts, and over the last five years, we've generated more than $3 billion in revenue for our clients.
To learn more about how our social media marketing and management services can help you get more out of social media, request a free quote online or give us a call at 888-601-5359.