Facebook Ads vs. Promoted Posts
Facebook is an exceptional advertising platform to use in any industry. With over 1 billion users and precise user demographics data all in one place, you can quickly and easily build your brand on Facebook with the right strategy.
Unfortunately, figuring out Facebook advertising and promoted posts without any guidance takes a lot of time and energy.
Call 888-601-5359 to speak with a strategist about social media marketing services from WebFX, or keep reading to learn more about your options for advertising on Facebook.
Looking for custom plans and pricing? Request a proposal to receive yours.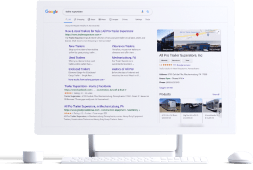 Request a Proposal
What are Facebook ads and promoted posts?
First, let's take a deeper look at how Facebook ads and promoted posts compare:
Facebook ads
Facebook ads can be created with many objectives in mind, from generating website traffic to increasing leads for your business.
These ads, built in Facebook Ads Manager, appear in the Facebook News Feed or in the Facebook Audience Network — placing ads on other apps. These ads do not have to appear on your Facebook page.
You can use a ton of helpful demographics to determine who should see your ad, including a user's location, age, income, and more.
You set and work within your budget to ensure that you never overspend when you use Facebook ads. Depending on your objective and bidding strategy, you pay a certain amount for every impression, video view, or link click on your advertisement. Then, after you've set up and run your advertisements, you pay Facebook their advertising fees at the end of a month.
Facebook offers its own analytics software within Ads Manager that shows you all the information you could want to know about your campaigns. They show how many times your ads have been clicked, how many people you reached, and the cost per action on your ad.
With all of that information, you can determine whether your ads are working and if you'd like to spend more on them.
ORGANIC OR PAID FACEBOOK ADVERTISING? SEE WHAT THE EXPERTS SAY
Promoted posts
Unlike Facebook ads, promoted posts, or boosted posts, are actual Facebook posts that you have written and published on your company's page.
On your Facebook page, there is an option for you to "boost" any of your posts. When you click on the "boost" button, you can set budget and demographics settings for it.
That budget is for the lifetime of your promoted post, meaning you'll be charged up to that limit and no higher. The demographics work just like Facebook ad demographics and let you choose who to target with your promotion. Facebook will also provide options to target your fans or friends of your fans.
RELATED READING: HOW MUCH SHOULD YOU SPEND ON FACEBOOK ADS?
The pros and cons of Facebook ads and promoted posts
It's easy to see that there are pros and cons to using Facebook ads and promoted posts.
While both are easy to keep within your set budget, they differ in some key ways:
If you want to reach a broad audience, you should go with Facebook ads. They will help you increase brand awareness and reach new people.
If you're promoting a special event, promoted posts are the better resource for you. Your existing followers will be the first to know (and share) your event.
If you want to increase the number of people who follow your Facebook page, choose Facebook ads. By reaching a new, broad audience, you're likely to increase the quantity of people following your business.
If you want to make sure that a post isn't lost in your followers' News Feeds, use promoted posts and target your followers. This will help more of your followers see your post than if you let it deliver organically.
Now that you have some more background on these advertising methods, let's take a look at the best ways to use them.
WebFX is a partner businesses trust.
Hear from HydroWorx, who saw a 236% increase in organic sessions with WebFX services.
Watch the Video Testimonial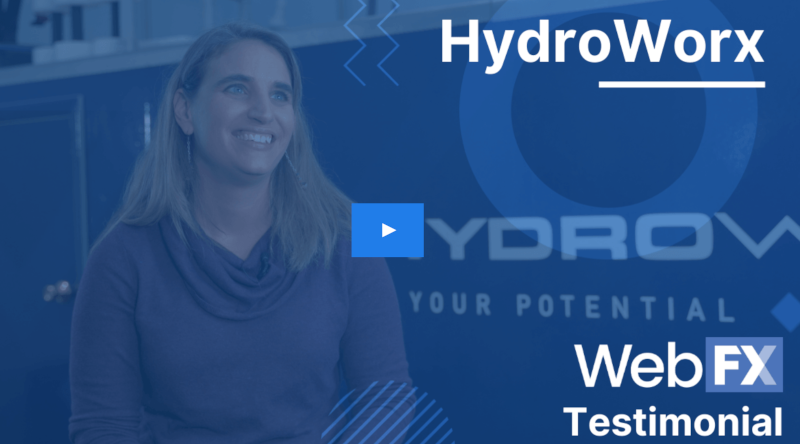 Helpful hints for Facebook ads and promoted posts
These are some of the best ways you can use ads and promoted posts on Facebook:
Track and analyze your results. This takes time, but shows you information on how your ads or promoted posts work. If something isn't working, you can see it, improve it, and enjoy better results.
Use both images and videos to see what works better. You have a lot of options when it comes to Facebook advertising, so it's important to test different ad formats and see which works for your needs.
Only have one objective for each ad or post you create. That keeps your focus narrow and simple. If you have more than one objective, you risk losing both of them.
Keep your text simple and straightforward. People are going to scan whatever you place on Facebook, so make it easy for them.
Check to see what your competitors are doing. Are they using Facebook ads? Promoted posts? Both? Find out as much as you can, so you can maximize the returns of each ad and post you make.
With this knowledge, you can make effective ads that drive results.
BONUS READING: WHY WE THINK SIMON COWELL CRACKED THE CODE TO FACEBOOK MARKETING
WebFX knows how to use Facebook to market
WebFX has a full team of professional Facebook advertisers who know the best ways to get new followers, engage new users, and popularize your brand.
They work in the industry every day so that they can be sure they're using the most current best practices that help your company grow. We've helped other businesses grow by using Facebook — now we'll do the same for you!
Contact us today to create a Facebook advertising campaign for your company!