Gaming and game related industries have become wildly popular and continue to grow. The theories and elements of games are found all around us. It is especially evident in applications such as FourSquare, Twitter, Last.fm and even eBay.
People collect followers or badges, compete for retweets and contend for a winning bid. These applications and websites use concepts such as collection and competition to build active, engaged users. By utilizing these game strategies, we can build loyalty and user engagement and eventually convert visits to sales on ecommerce sites.
"Accordingly, by 2015, 40 percent of Global 1000 organizations will use gamification as the primary mechanism to transform business operations." Brian Burke of Gartner, Inc
You might be asking yourself "Do my users even play games?" Well, as a matter of fact, we all play games.
Elements of games are being injected into many aspects of our lives, whether we are aware of it or not. We do not all play Xbox or Playstation but we all play games in one way or another. To be more specific, we will further break up the population to find serious gamers, or people who play games frequently.
Here are some statistics from the Entertainment Software Association that might surprise you about the people who are playing games. – 58% of Americans play video games. – The average age of a gamer is 30. (37 in 2011) – 45% of all gamers are women. As you can see, there is a large number and a wide variety of people playing games. I would even claim that those numbers are going to continue to increase as the younger generations, who have been exposed to games since childhood, mature into older consumers.
You do not want to be left behind with a boring, standard site when your competitors are all using some form of gamification to create engaging, exciting experiences. Let's take a look at how you can "level up" your company's ecommerce site.

Why Games Are So Appealing
Before we go any further, we should understand why people play games. There are many psychological motivations and factors, but for the case of this article, I will group these ideas into three basic themes.
Gratification: Many games make players feel a part of something bigger and feel accomplished for helping out. Additionally, games can provide a sense of development. Such as leveling up or completing a task.
A good example of this would be social traffic app Waze. Competition: Another major motivation for playing games is the thrill of competition. Users compete with friends and strangers to earn a win or take home the prize.
Competition provides excitement and entertainment. Personalization: A popular motivator for gaming is the expression of an individual's creativity as well as personal ownership. People love to personalize things and share a piece of their personality with others.
Making a "game" of it
Now you may not be familiar with the term gamification, and thought to yourself "What exactly does that mean?" Gamification is just the use of game elements and game design techniques in a non-game context – in our case, an ecommerce website.
Gamification has the ability to turn what might be considered mundane and ordinary into fun and possibly addicting, a game.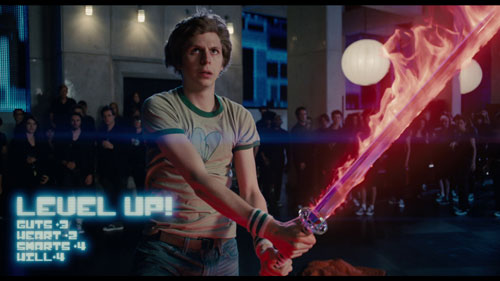 Gamification is a growing trend and many companies are seeing great results with it, but it is important to establish the reason behind the "game" before implementing this tactic. What are your site's major goals and key performance indicators?
Do you want to find new leads, increase brand awareness or increase sales? This is ultimately going to be the driving factor to a successful game strategy.

Once you have figured out the goal behind the game, we must establish a reward and task.
Offer a reward or benefit for playing the game. The reward must be substantial enough for users to complete the task. The task should be an action by the user that is beneficial to your organization.
You should ensure that the reward you are offering is not greater than the return from the task. As a company, your users will be more engaged and actually complete tasks that benefit you. And by creating game elements, you also will be injecting something fun into your site and offering rewards or perks as well.
This is why gamification is such a powerful concept. Saatchi & Saatchi did a study on this concept and found that the most compelling rewards to consumers are as follows (ordered by priority). 1. Discounts 2. Social Action (benefiting a cause) 3. Points toward Loyalty Program 4. Status in Community (only 1 in 4)
Ecommerce Gamification In Action
Here are a couple of examples of successful sites to get your creative juices flowing. Threadless
Threadless is an ecommerce site that sells graphic t-shirts. Their business model is built entirely around gamification principles and user generated content.
Users can score the t-shirt designs and designs with too low of a score will not make it into the shop. Threadless has utilized this concept to create a user-base that is incredibly loyal and engaged on their site. DropBox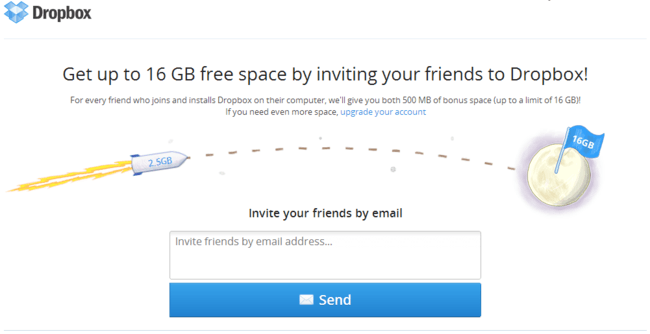 DropBox offer more (free!) space to users who refer friends to their service.
The original user receives more space, and DropBox adds a new user! Nike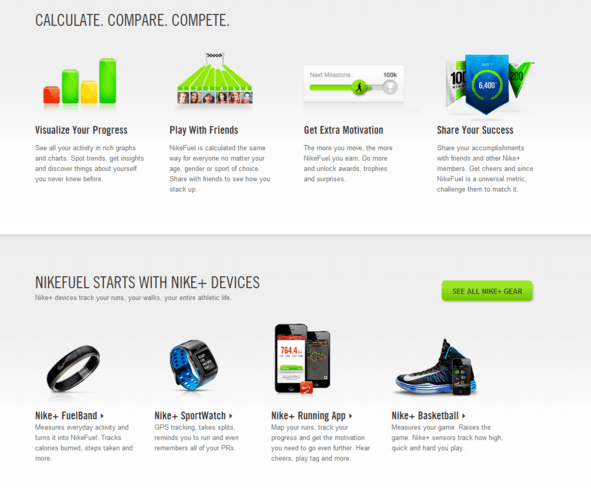 Nike saw the value of gamification when they built Nike+. When you purchase select Nike products, you gain the ability to compare your athletic life and compete with your friends.
There is also a high-level of personalization that they offer through posting running trails and creating milestones.
Integrating Gamification Into Your Website
There are many gamification strategies, but I want to highlight some popular and effective techniques for ecommerce. However, it is ultimately up to you find how your users are motivated and what tactic will benefit your site the most. Achievements & Badges: Many games offer virtual rewards such as badges or achievements for completing small or large tasks.
Users can show off their badges or achievement count as a status symbol and additionally this strategy keeps users engaged by returning to earn more badges.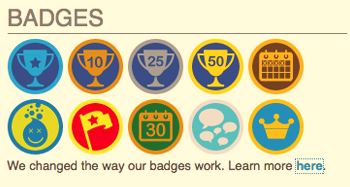 Countdowns: In many games, you must complete a task within a given time limit in order to win. This is just like that.
A countdown is a great way to push users through the conversion funnel. If a user makes a purchase or competes a form in that time, they win (and receive the benefits associated with winning)!

Point System: Users receive points when they make purchases, write reviews, refer friends, etc.
Points systems are similar to loyalty programs, but can have some more fun added in. Such as "player levels" and statistics associated with the user. This method is really effective at building loyalty and bringing users back to the site.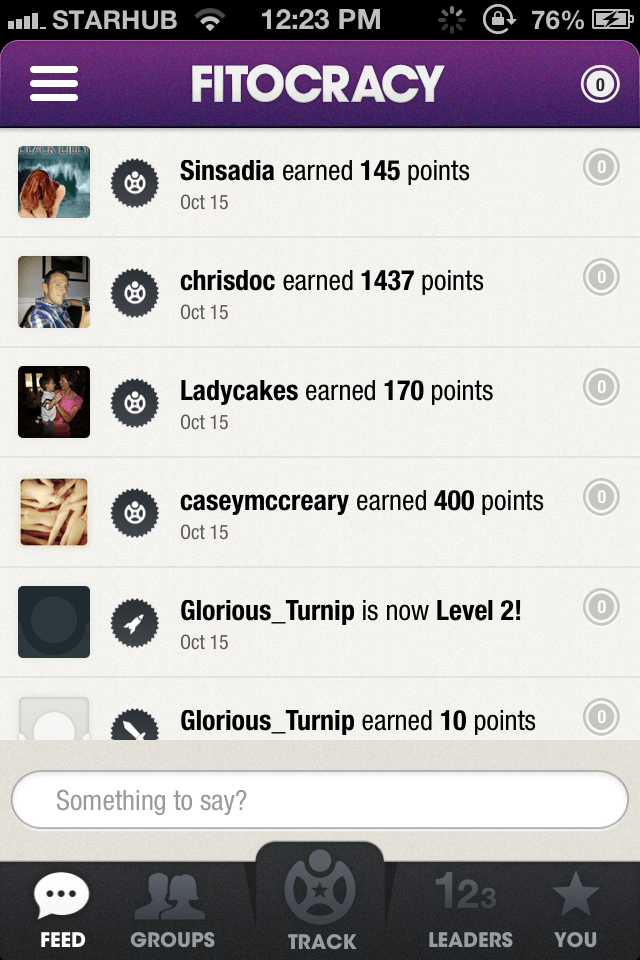 Progress Bars: A progress bar is a small (but powerful) way that urges users to complete the conversion process. There is a psychological segment of gamers labeled as "Collectors". By utilizing a progress bar, a collector won't be able to resist the urge to see the process through to the end.

Create-Your-Own: Allowing users to design a product you offer or even just personalize your product and service in some way is a great way to aid in user engagement. This technique will have users creating and sharing, increasing engagement on your site and providing a personalization outlet for the user.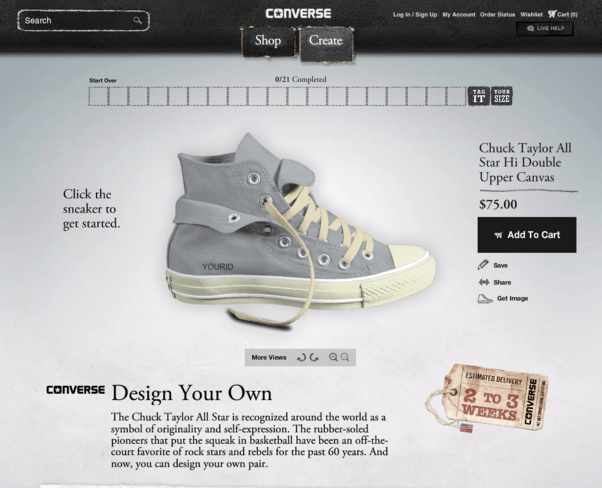 Scavenger Hunts: I think this is a creative and fun way to get consumers to engage with your brand.
A scavenger hunt can take place on the website or through brick-and-mortar locations. Ask the users to locate an object (graphic, word, etc.) throughout their website or stores. If the user finds the object they are rewarded.
This can be a great strategy if your company does not sell any products online because it moves viewers of the site into a brick-and-mortar location. Get creative! Experiment with these strategies and find a unique solution perfect for your business.
Gamification is not a one-size fits all solution and may not suit your site. Make sure elements of gamification you may add fit your target market and overall marketing strategy. If you find that it is a good fit, it can be a particularly powerful strategy to optimize your conversions.
Photo by Dr. Case (cc)
How is your website's SEO?
Use our free tool to get your score calculated in under 60 seconds.
Get posts by email
Join 200,000 marketing managers and subscribe to Revenue Weekly!
"*" indicates required fields
WebFX Careers
Join our mission to provide industry-leading digital marketing services to businesses around the globe - all while building your personal knowledge and growing as an individual.