Did you know that 74% of people use social media to help them make purchasing decisions?
If you haven't put your luxury brand on social media, you're missing a prime opportunity to earn more sales for your business. Social media is an excellent platform for you to build relationships with your audience and help them get more familiar with your brand.
On this page, we'll provide you with six tips for getting started with social media for luxury brands.
If you're looking to launch your social media campaign now, contact us for a free quote or call us today at 888-601-5359 to speak with a strategist.
1. Know who you're targeting
When you get started with social media marketing for luxury brands, you need to begin by establishing your target audience. You won't have success with your social media campaign if you don't know who you're trying to reach.
To establish your target audience, look at your current customers. You'll want to compile information like:
Age
Gender
Occupation
Income
Buying habits
Interests/hobbies
You can use this information to compile marketing personas. Marketing personas are fictional representations of customers in your target audience. You can use these personas to help you target the right people interested in your luxury brand.
Once you know who you're targeting, you can figure out which platforms they use the most. Some of the most popular social media platforms include:
You'll want to use platforms where your audience engages the most, so you can deliver valuable information about your luxury brand.

Hear What It's Like to Work With WebFX!

"Our WebFX team was on top of everything. Best part is our lead contact felt like she was part of our company. She learned everything about our business so quickly and was able to be very efficient with our brand. Reacting to what we needed or wanted to change, making us feel so comfortable the whole way!"
Retail
2. Offer diversity with your content to keep your strategy fresh
When you're starting with social media marketing for luxury brands, you want to make your content diverse. It's critical that your content isn't always the same stuff because your audience will lose interest in it. You need to keep your content fresh to keep up engagement.
One way to keep your content diverse is by utilizing different content formats. The type of content formats will depend upon your platform, as some are more focused than others.
So, for example, you can post the following types of content on Facebook:
Photos
Videos
Links to content
GIFs
Text posts
If you're trying to reach people on Facebook, you could make your content more diverse and exciting by trying different content formats.
Even if you can't create different content formats, try diversifying the content itself.
In this example from Rolex, you can see they're talking about their watches, then about a golfer sporting one of their watches, and then about their involvement in the U.S. Open Tennis Championships.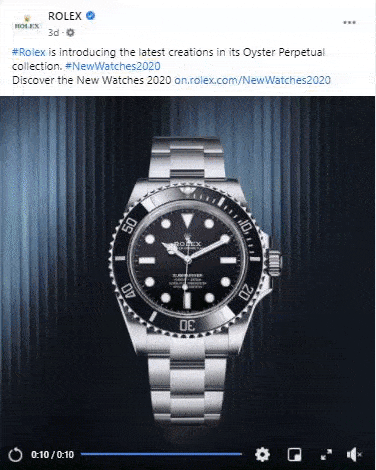 So, even though the formats are all photos and videos, the content is diverse. It keeps it interesting for their audience and makes their audience want to continue engaging with their content.
3. Run social media ads to find new leads
Next on our list of social media strategies for luxury brands is to run paid advertisements. Social media platforms are a great place for you to advertise your business to people who haven't discovered it yet.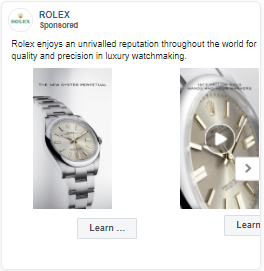 These social platforms offer some of the most advanced targeting options, so that you can reach leads most interested in your business.
When you run social media ads, you'll want to utilize different ad formats to figure out what works best for you. All social media platforms offer the following formats:
Photo ads
Video ads
Carousel ads
If you want to use other ad formats, you must explore your platform to see what's available.
When you run your ads, make sure your visuals are high-quality. Ads with low-quality visuals won't drive the results you desire.
Additionally, you'll want to ensure you choose the right call to action (CTA) button too. If you're running a Facebook ad on one of your new luxury products, and you want people to get more information about it, a "Learn More" CTA is more suitable than "Shop Now."
On the other hand, if you want people to purchase, using a "Shop Now" CTA is more suitable than the "Learn More" CTA.
Once you choose all the critical elements of your ad and launch it, you'll want to track your ad performance. If your ad isn't performing well, you can adjust to help it drive better results.
4. Engage with luxury brand lovers
A critical component of social media for luxury brands is engagement. You want to create a social strategy that encourages your audience to engage with your content.
Some ideas for creating engaging content include:
Posting high-quality, visually interesting photos
Posting a poll
Asking questions about a new product, your product line, etc.
Creating videos that showcase your product
Once you create this engaging content, you must keep tabs on who engages with your content. If you have people leaving comments on your content, you'll want to comment back.
Even if someone leaves a comment saying, "I love this!" a simple reply like "Thank you!" or "We do too!" goes a long way in fostering a relationship with your audience.
Additionally, keep an eye out for complaints. Many people will use your content as an opportunity to air issues with your business.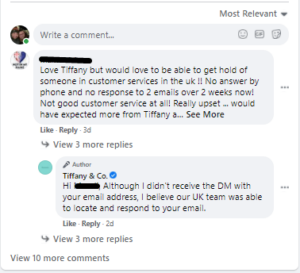 Be sure to remain courteous and try to help the customer solve their problem.
5. Use user-generated content
User-generated content is an indispensable tool for your luxury brand. It's one of the best social media strategies for luxury brands that want to showcase people using their products.
If you search #LouisVuitton on Instagram, you can see millions of posts about the brand and people showcasing their products.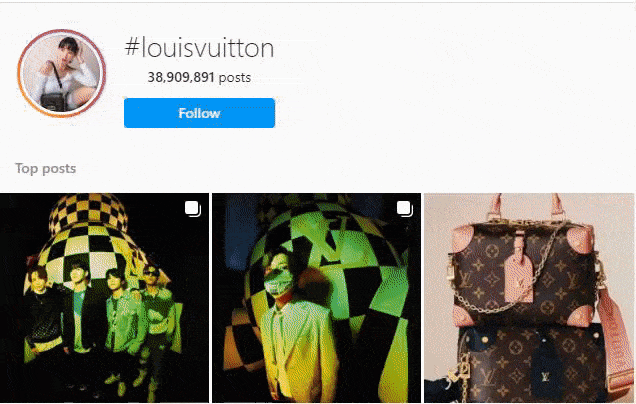 People are posting about your product on their personal social media pages, which creates an excellent opportunity for you to use that content to promote your brand.
Did you know that 92% of people trust recommendations over a brand? User-generated content serves as a "recommendation" of your brand, which can help you get more people to buy your luxury items.
The best way to generate user-generated content is to create a branded hashtag. Encourage people to use your branded hashtag when they post about your business.
So, when you search the hashtag, you'll get a curation of content about your brand. If you like posts you see, you can contact the poster and ask them if you can use it on your social page.
6. Use chat features to do customer service
Last on our list of social media strategies for luxury brands is to take advantage of social media for customer service. Most social media platforms offer the opportunity for people to message your company. You want to use this feature to your advantage.
When people message your business through social, answer them in a timely fashion.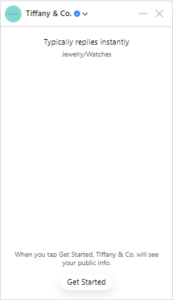 If you want to streamline the messaging process on platforms like Facebook, you can utilize chatbots to help save your time. You can program your chatbots to answer simple and common questions, enabling you to spend more time answering more complex questions.
Using your social media messaging will create another way for you to connect with your audience and help answer questions fast.
Not happy with your social media engagement?
We've got just the blog post for you.
Read the Blog Post & Watch the Video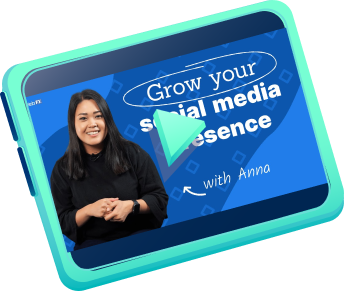 Get started with social media for luxury brands today
Social media marketing is an excellent strategy for helping you connect with luxury brand lovers. You can help them get to know your brand better and nudge them towards purchasing your products.
If you aren't sure how to start with social media for luxury brands, WebFX is here to help. We have a team of over 500 social savvy experts that can help you drive results with your social campaign.
In the past five years alone, we've driven over $3 billion in sales and over 7.8 million leads for our clients.
Want to launch your social media marketing strategy? Contact us online or call us today at 888-601-5359 to speak with a strategist!