Your website is the first introduction people have to your brand or business. It's a first impression, so it should be a good one. If your site is slow, outdated, or doesn't look good, the impression visitors have of your brand won't be positive.
Give us a call at 888-601-5359 to speak with a strategist, or keep reading to learn more about what you need to consider when choosing a web design agency.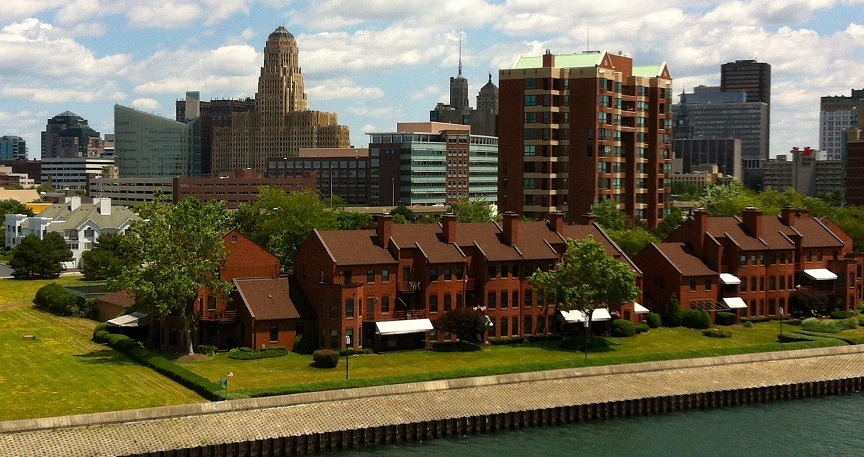 7 Things to Consider When Choosing a Buffalo Web Design Firm
When you're searching for a web design company near Buffalo, NY, you're really searching for a company that will establish you as an authority and leader in your industry while driving your sales and conversions.
Here are 7 things you should consider when searching for, and ultimately choosing, a web design agency to take on your business.
1. Your Website Should Be Designed With Conversions in Mind
We know a website isn't worth much unless it drives conversions. After all, your website is an investment on which you intend to see a return.
In order to accomplish this goal, the website design company you choose should place an emphasis on creating professional, innovative, and compelling websites—that is, websites that are most likely to convert.
2. Your New Site Should Be Forward-Compatible
The Internet is a constantly changing, constantly evolving atmosphere. Technology advances every day and old trends are replaced with newer, more effective designs.
Our Buffalo web design specialists take this fact into consideration so that your website continues to function perfectly with these technological updates.
3. Your Designs and Content Should Motivate Visitors to Take Action
Make sure the web design agency you choose understands the importance of fresh, unique, and exciting copy if it is to motivate your audience to buy. You must have strong calls-to-action and strategically placed content that is created for your visitors and optimized for the search engines. Your graphics must also be optimized to load quickly and direct users to take the appropriate kinds of actions.
Ready to improve your company's online presence?
At WebFX, we have years of experience creating custom websites for our clients, and we'll do the same for you. Contact us today for a free quote!
4. Your Site Must Be Easy to Use
Internet users don't like having to work to navigate a website and, in most cases, they won't.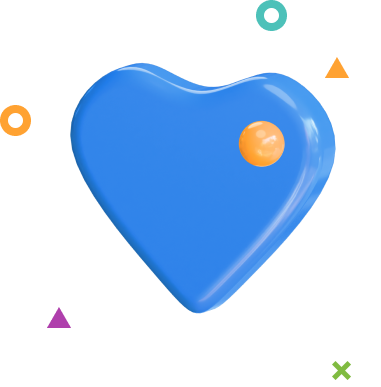 We Form
Longterm Partnerships
Over 90% of WebFX clients continue partnering with us into year 2 of their campaign.
Speak with Us Today!
Make sure the company you choose is willing to create site navigation that is intuitive, and that your layout keeps all pertinent information right in front of the user. Your site should also be constructed in the newest technology and mobile-friendly or responsive.
5. Your Site Should Be Trustworthy and Credible
The way your site looks, functions, and navigates is a direct reflection of who you are as a company. But it should also make visitors feel secure.
Instill credibility, trust, and loyalty in your customers with a modern design, and trust symbols such as payment icons, your logo, and business seals. This way, you'll create a sense of security.
6. Your Website Should Reflect Who You Are as A Company
Your brand is your company's face. It must be relevant to your business and to your audience. It must also be consistent throughout.
If you also operate a brick-and-mortar establishment, your brand must remain consistent in both your online efforts and off. Our team includes experts in consistency and relevance with regard to branding, which ensures that the experience is uniform and consistent.
7. Your Design Must Be Professional
The level of professionalism your Buffalo web design displays is directly related to the level of organization of your website. WebFX designs highly organized sites that are presented on a clean, aesthetic, professional layout that will drive more conversions than a site that is difficult-to-navigate and unattractive to look at.
Consider WebFX for Your Website Design Project
Does your web design firm need to be located in Buffalo, NY? WebFX is a nationally-recognized, award-winning NYC digital marketing agency that specializes in web design. Unlike local web design companies, we offer everything you need to succeed online—and we do mean everything.
Our team values the trust our clients place in us to create and improve their online images. We help them establish credibility, cater to their audiences, and present a professional persona so their conversions will soar.
If you're looking for this same level of dedication and assistance, our SEO and web design, and New York web development services can help you achieve this goal through expertise, planning, strategy, and experience. But you don't have to take our word for it: check out our portfolio, view the results we've achieved for clients, or peek inside our web design awards cabinet to see just what we've done for our more than 500 satisfied clients.
Contact us today to learn more.